I'm so excited to have the very talented Brenda from Pebbles in My Pocket and Pebbles Inc. here sharing this beautiful Give Thanks wall hanging. Perfect for Thanksgiving decorating!!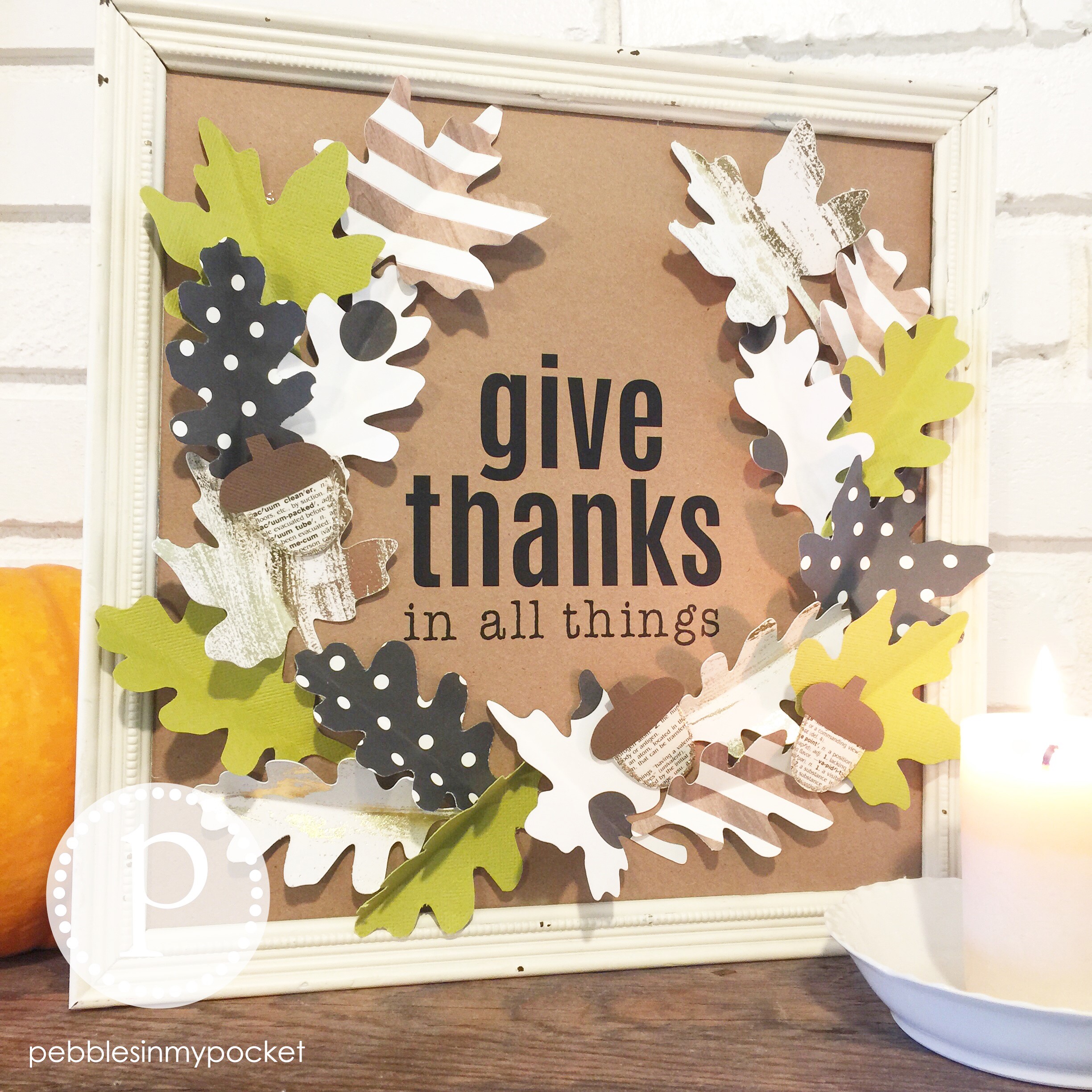 I love working with her and the whole Pebbles in my Pocket team on my Home+Made and Cottage Living paper decor lines!
Here's how easy this is to make – complete with free printables and patterns!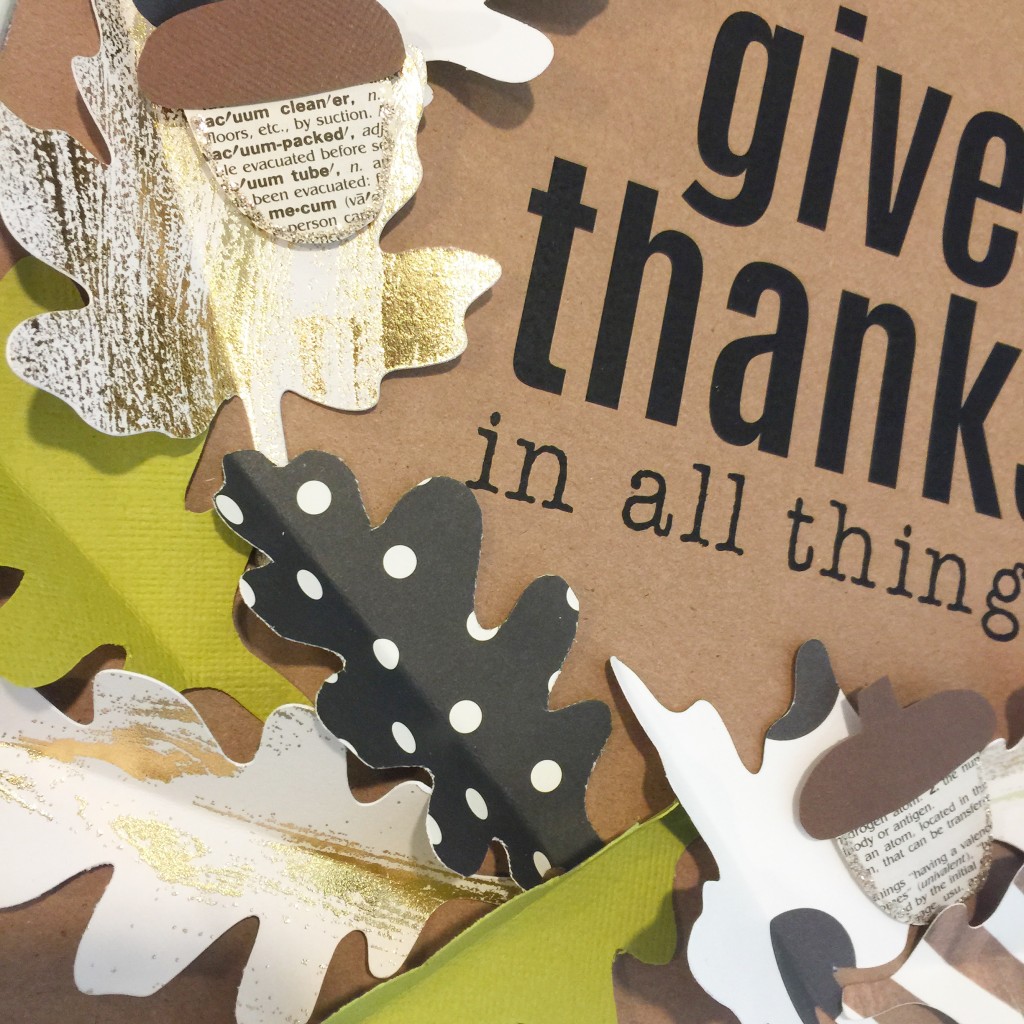 Supplies Needed:
Good quality white crafting glue, scissors
Instructions:
Print out quote on 12 x 12 sheet of American Crafts Dark Kraft Cardstock.
Cut leaves from your favorite Jen Hadfield papers. Leaf designs are available on the Silhouette website or feel free to use the pattern included and hand cut.
I loved using the Jen Hadfield gold metallic wood grain paper, along with black dots and wood grain stripes.
I added a celadon green color cardstock for a pop of color. Adding yellow or orange would be beautiful also. Fold your leaves down the center to make crease and arrange leaves as shown.
Once you have your basic arrangement figured out, place a line of good quality craft glue along the crease on the underside and gently lay on the paper. This adds wonderful dimension. Let dry.
You can add gold glitter glue around edges if you wish.
Frame or hang as you wish… or place on mantle or shelf.
And here are the printables!
Right-click here or on the image below and choose "save as" to download the "give thanks in all things" printable PDF.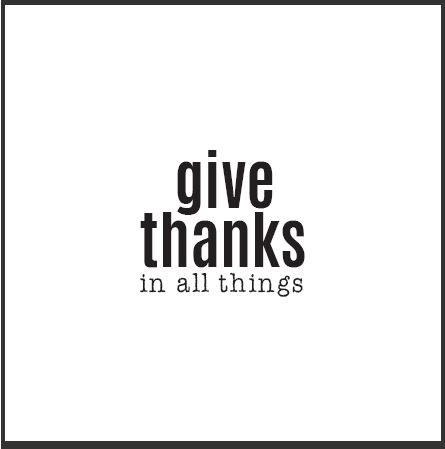 Right-click here or on the image below and choose "save as" to download the leaf template PDF.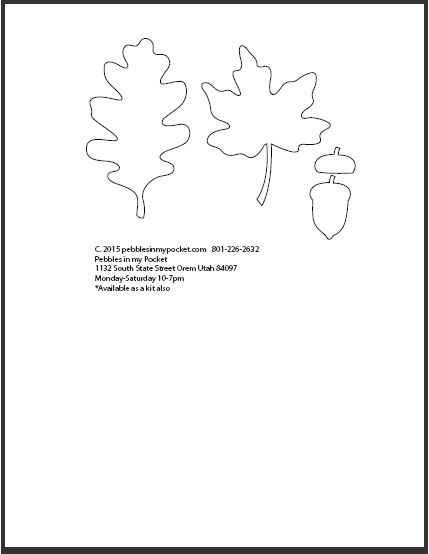 As always these are for personal use only!
Thanks, Brenda!
Happy November!
xoxo