Make a Mason Jar and Popsicle Stick Chore Chart.
This is an easy project for 2014!!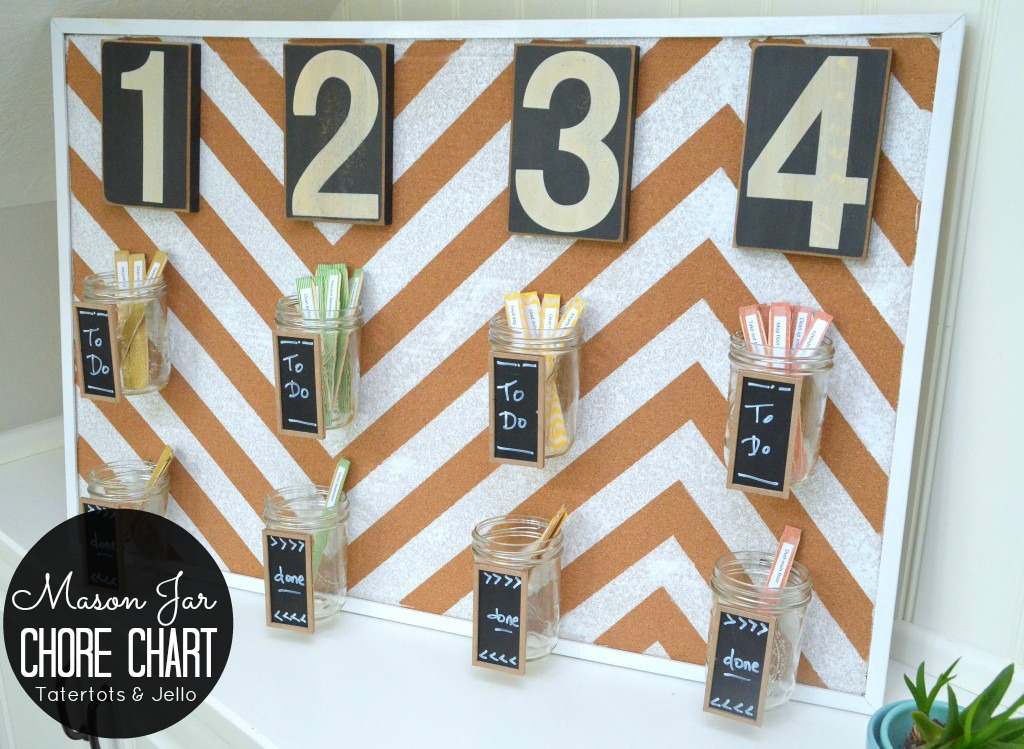 Supplies Needed: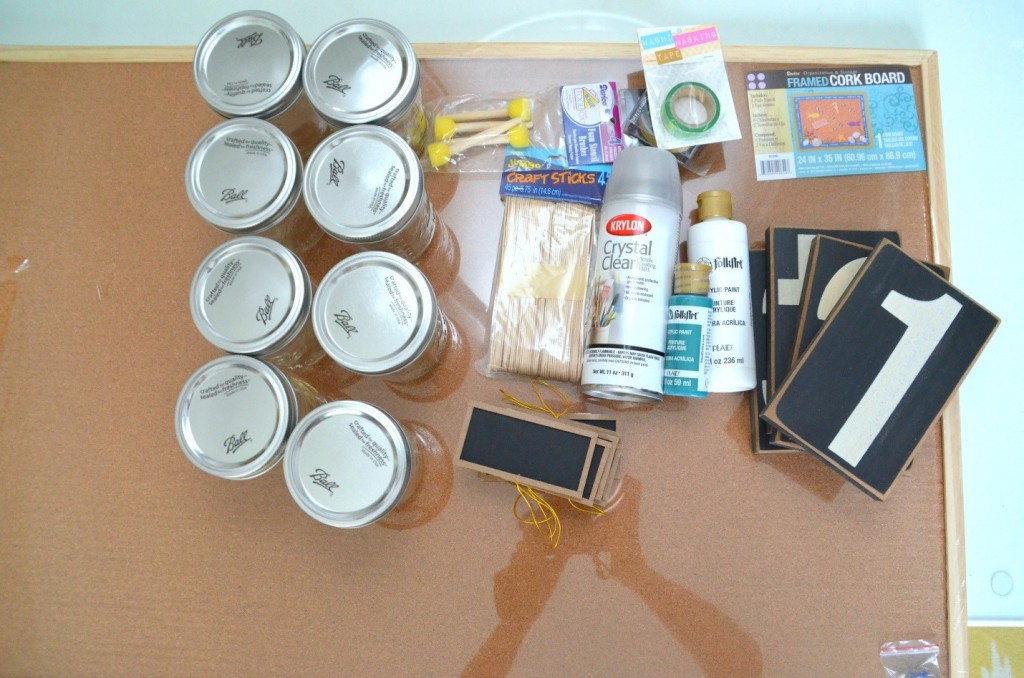 Cork Board Mason Jars (2 per child) Wire Hot Glue Gun and Glue Sticks Paint and Masking Tape or Painter's Tape Large Numbers Small Chalkboard Ornaments (1 per mason jar) Chalkboard Marker Popsicle Sticks Washi Tape (optional) Clear Spray 1 piece of paper and clear tape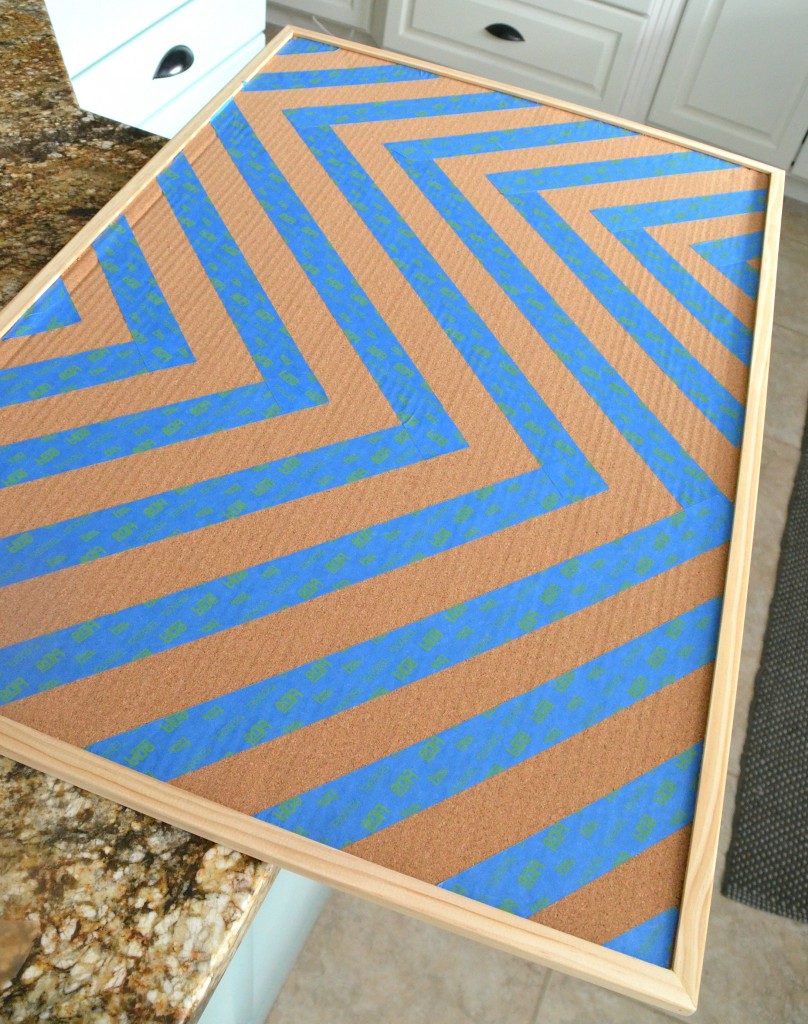 Instructions:
Paint the Cork Board. Tape off a design with tape or paint a design on the board. Once the tape is in the pattern you desire, smooth the edges of the tape down with your fingertips to make sure you have a sealed edge. Paint the board and let dry. Once dry, peel off the tape, revealing your design. Spray with clear spray to protect the paint.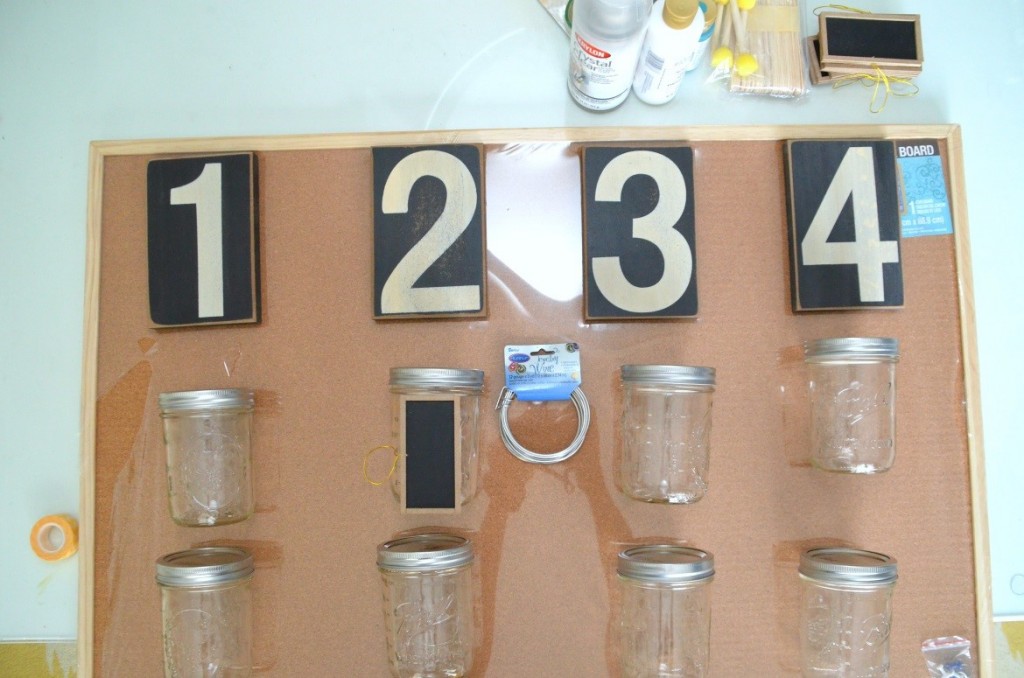 Lay out the mason jars and large numbers on the board and mark where they will be placed. Make holes in the cork board where the wire will go though the board to secure the mason jars. Use a sharp object to punch holes in the cork board. Measure the placement so all of the mason jars will line up evenly on the board.
Use hot glue gun to glue on the large numbers.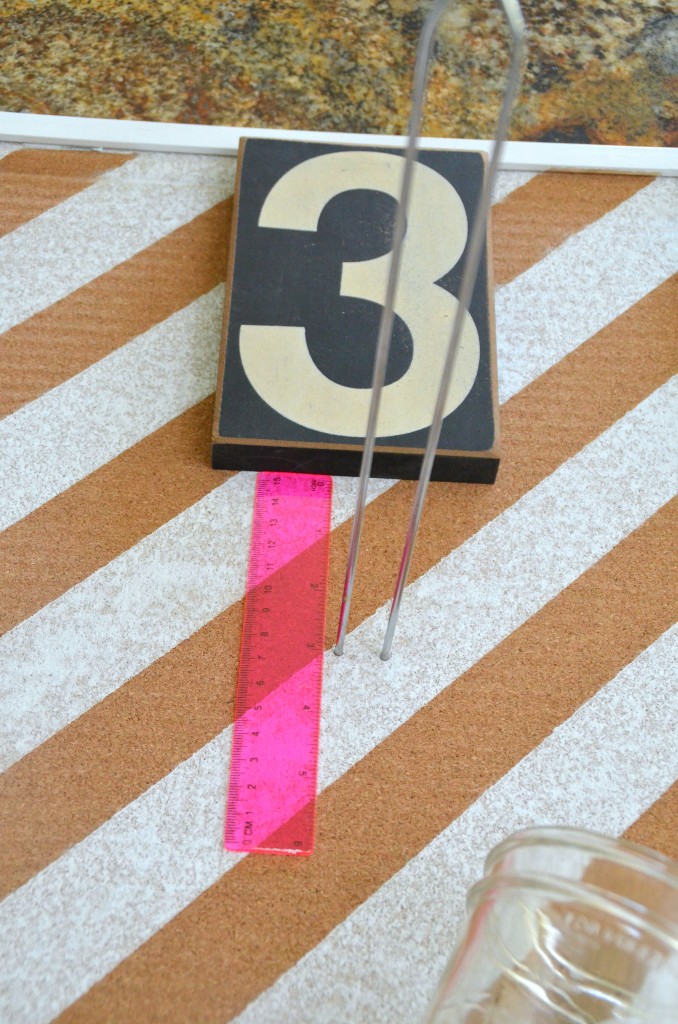 Cut a 16 inch section of wire for each Mason jar. Then wrap the middle of the wire around each Mason jar, securing it at the back of the jar by twisting it. The ridges at the top of the jar should hold the wire onto the mason jars. Then thread the wire through the holes that you punched out earlier. Once through the cork board, place an extra Popsicle stick at the back of the board and twist the remaining wire around the stick to secure it to the board.
Do this with each of the mason jars until they are all secured on the cork board.
Optional – to secure them even further, flip the board over and hot glue the wire and Popsicle sticks to the back of the board.
Use a piece of chalk or chalkboard pens to write on the chalkboard ornaments. I used "To Do" on the top chalkboards and "Done" on the bottom ones.
Then hot glue the chalkboard ornaments onto the mason jars.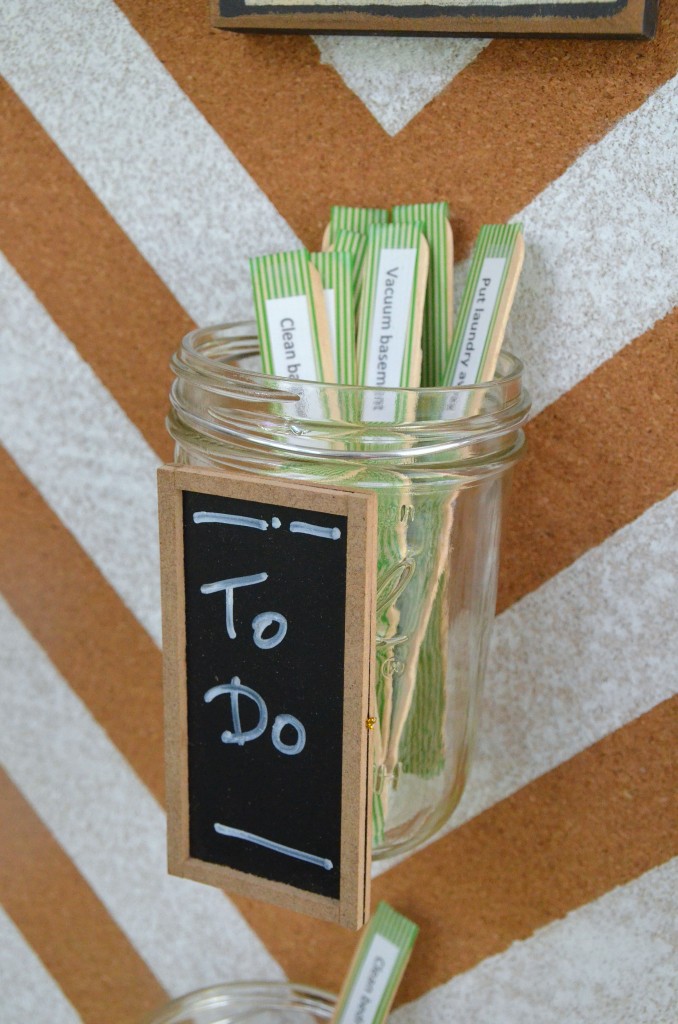 The last thing to do is make the chore sticks. Use washi tape (optional) one design per child and wrap the washi tape around each of the Popsicle sticks. Then write or type out the chores on a piece of paper and cut into strips. Attach one chore to each Popsicle stick with clear tape.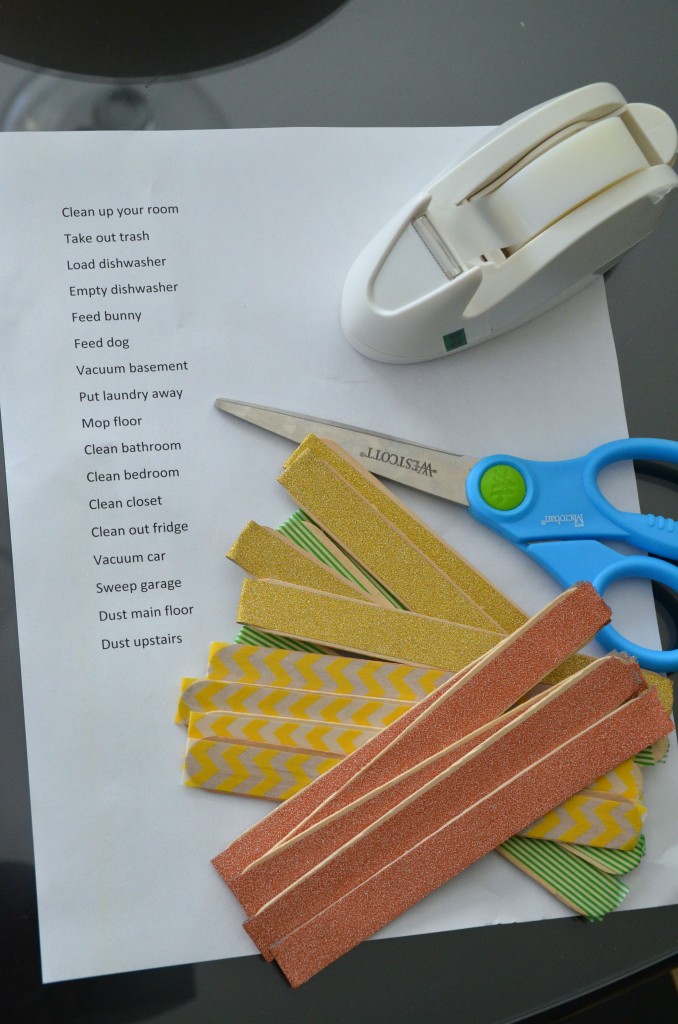 It's a great way to get kids involved in keeping the home organized!!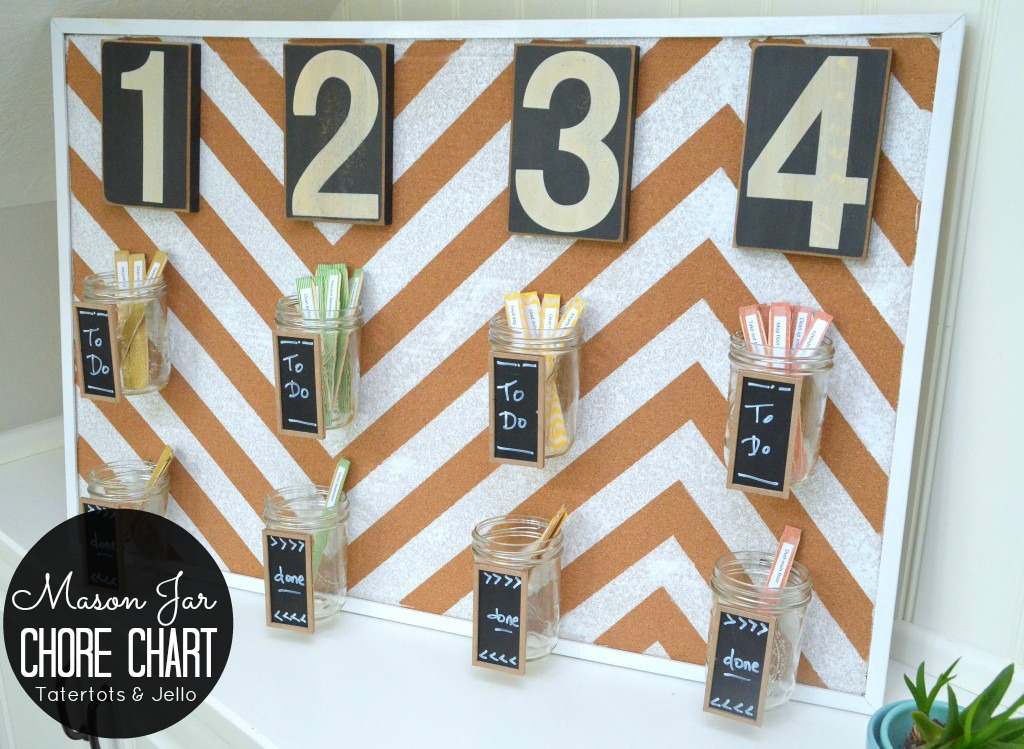 Do you have a chore chart system??
What do you do to keep your home organized??
Let us know in the comments!
Have a wonderful day!
xoxo