(This post sponsored by Shout)
This year I've learned about the importance of taking time for myself and to have fun. I started running this year. (I've also lost weight and gained energy!)
(Image from my recent Instagram post.)
My daughter participated in a Color Run last year and it looked so fun! So when Shout contacted me about this Saturday's 5K Color Run in Salt Lake City and asked me to put together a Team Shout, I jumped at the chance!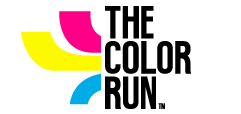 And I'd love for you to join me Saturday, August 23rd, on Team Shout for the SLC Color Run! Here's how you can join the fun:
This Color Run will be my first organized run, ever! I've discovered a passion for running, and besides running every day, I'm so excited for this event! It's going to be so much FUN!

I love Shout's theme of making time for fun in your daily life. And I love the Fun Finder on their site — reminding us it's OK to get a bit messy; the most important thing is fun.

Ready to #ShoutItOut at #TheHappiest5K?
Can you come to the Salt Lake City Color Run
this Saturday, August 23?
(it's from about 8 to 11 AM)
The first 10 people who email me at jennifer [at] tatertotsandjello.com might join me in the Color Run on #TeamShout on Saturday!
Shout will give you FREE entry and a special care package with a team outfit and swag! And you can help me tell everyone how much fun we have!
Please email your name, phone number and address! I'll contact you as soon as you're chosen!
Don't want to run with us on Saturday? Come support the fun!
How do you make time for for fun?
xoxo

This post sponsored by Shout. See my disclosures.