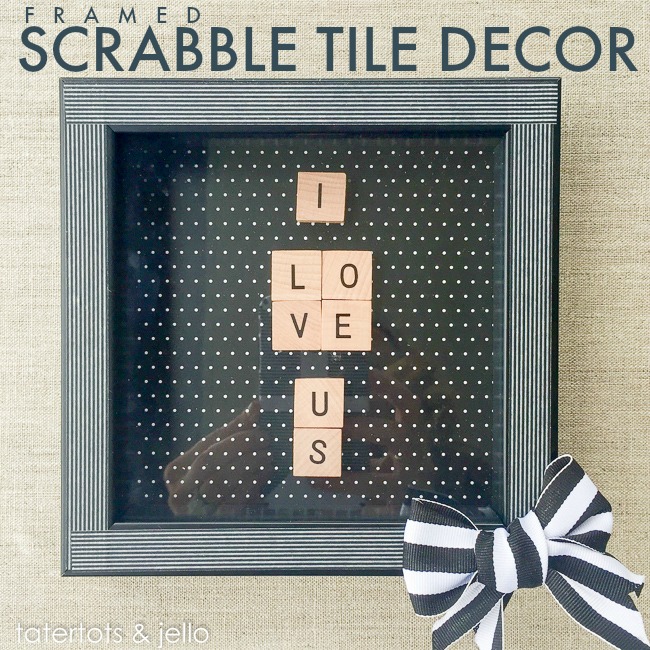 This is a really easy, 15-minute project. This framed Scrabble tile decor is a great gift idea for Valentine's Day, a wedding gift, an anniversary gift, or just hang it for home decor year-round.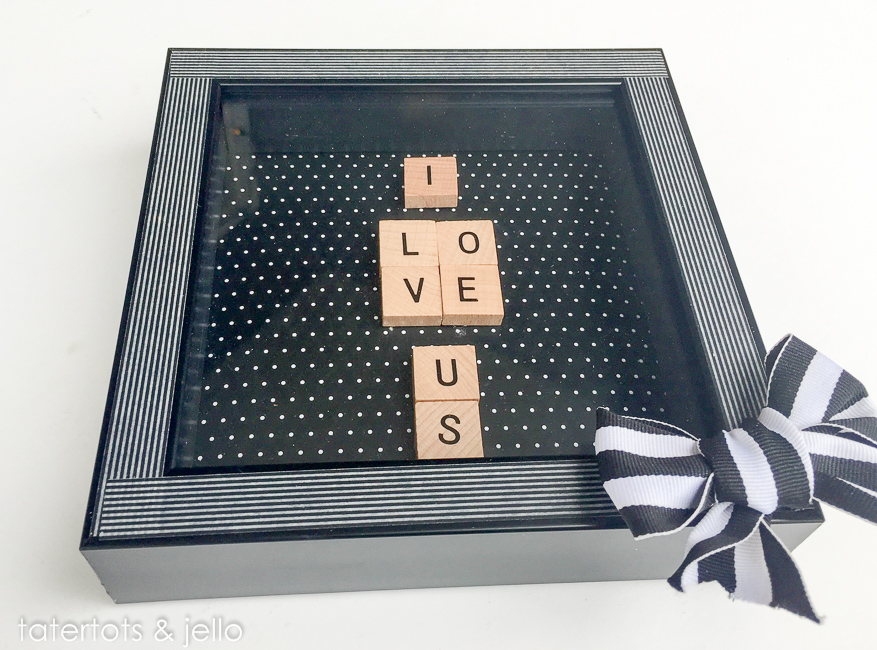 It only requires a few supplies – and you'll be enjoying it before you know it. Here's how to make it: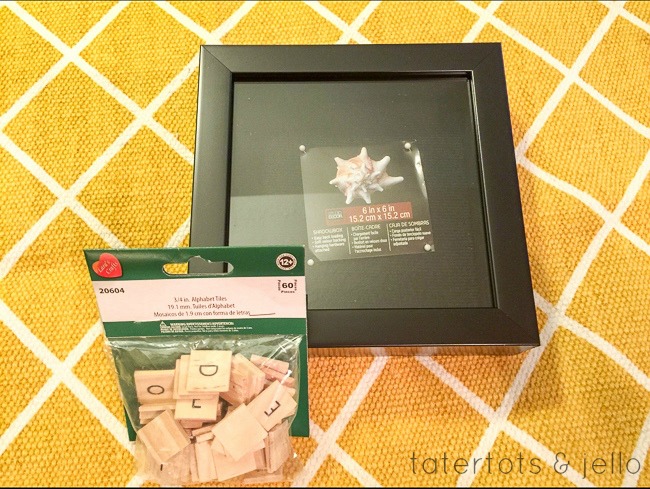 You can pick up an inexpensive, 6×6 shadow box frame and a pack of Scrabble tiles. I also used Washi tape, ribbon and paper from my new Home + Made Cottage Living line, which should be available now in your local craft store!
Simply cut the paper to fit the background of the frame – you don't even have to glue it on. It's held in by the frame and the backing.
Choose the Scrabble tiles you want – I did "I LOVE US" — and hot glue them to the backing paper. You could spell anything you like – someone's name, last name, "SPRING," and so on.
Once I reassembled the frame, I applied the Washi tape around the edges. Then I tied the bow and hot-glued it to the corner of the frame.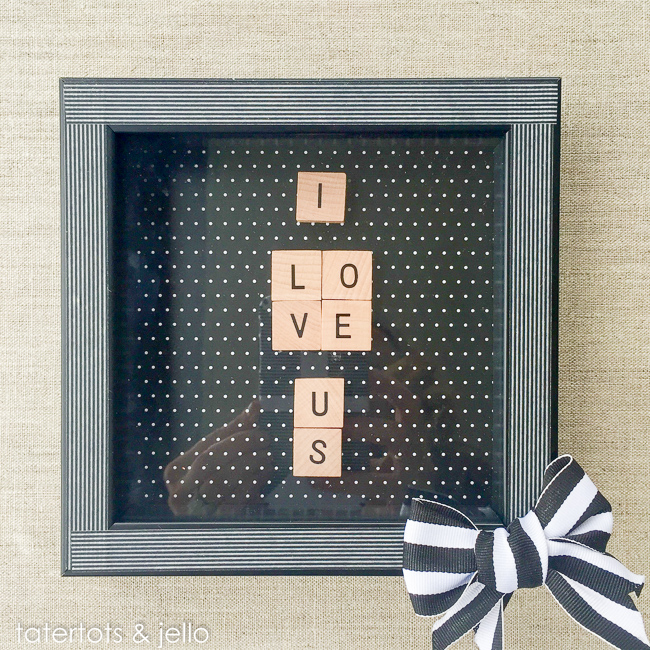 That's it! It's an easy, modern, and customizable decor gift idea for any occasion!
What might you make?
xoxo