For our December post, Lowes gave us the topic of "Holidays in a Hurry:" ways to spruce up our homes for holiday guests. I thought it would be fun to make a festive sign for a wall or even to hang on our door.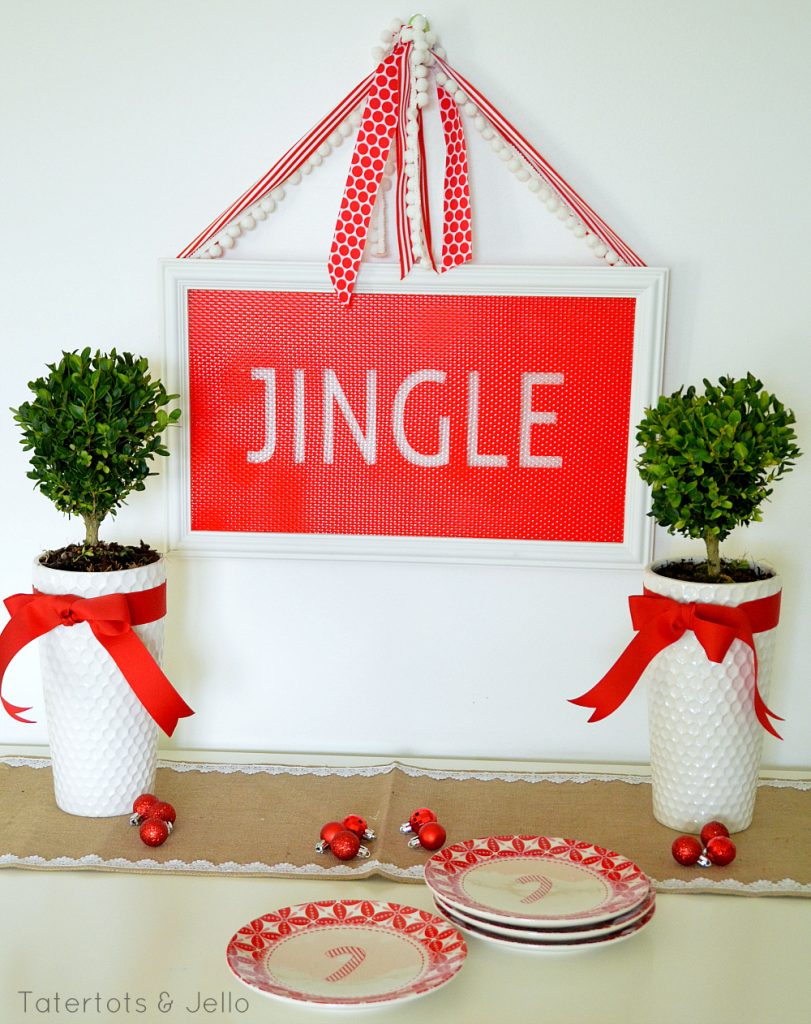 I walked the aisles of Lowe's and stumbled upon these pebbly-textured panels that are used underneath fluorescent light fixtures in kitchens and bathrooms. It reminded me of stained glass with the way the light filters through the layers. So I thought it might be fun to make a sign using this material. Then I found these rectangular panels of wainscoting in the lumber section and I thought they would make a great frame for my "faux" stained glass holiday creation. I love it when things come together!!
Here's how I made the "Faux" Framed Stain Glass Wall Hanging: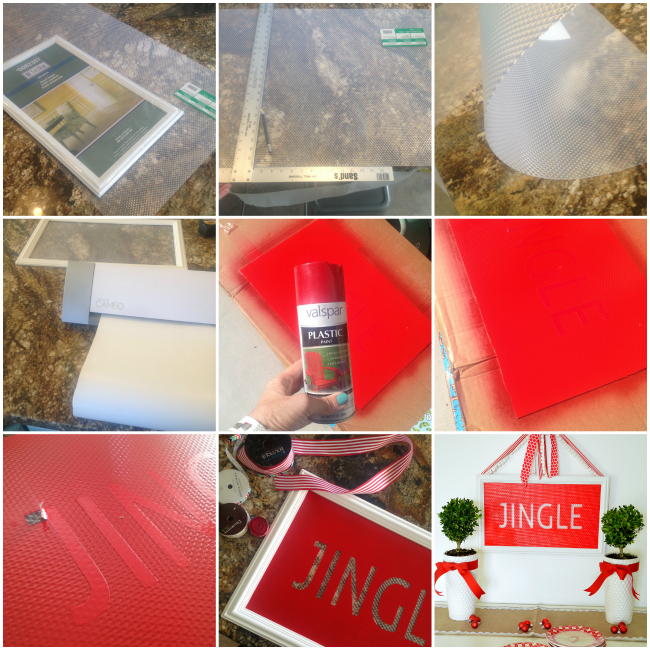 I measured the paneling section of molding and then cut the same size to the fluorescent lighting material. I cut the pebbled material with a straight edge and an x-acto knife. (If you have a long metal straightedge like a drywall square, you can use it as a guide once you've scored the cut — then just snap it along the straightedge for an even break.)
Then I cut out some vinyl with the words "JINGLE" and attached them to transfer paper.
I spray painted the sheet red using spray paint for plastic surfaces.
Once it was dry, I peeled off the vinyl – exposing the pretty pebbled material underneath!
Then I hot glued the sign inside the frame.
Finally, I hot glued some ribbon to the underside edges and tied it in a bow at the top so I could hang it up.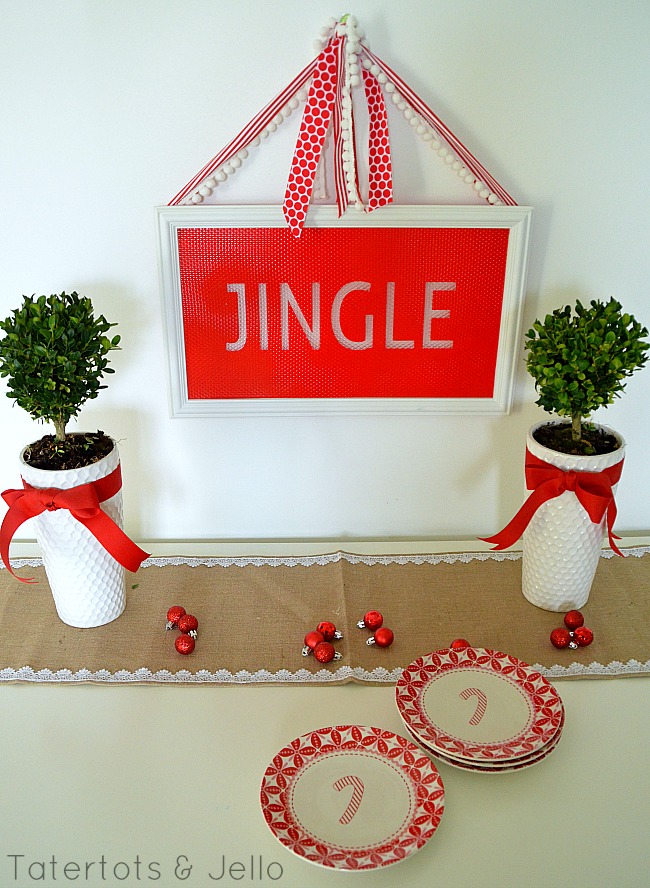 PS — the honeycomb-design vases are from Lowe's too, in their holiday section. I'm a little obsessed with them 🙂
You can follow along with Lowe's on Facebook for more great ideas and sign up for their FREE Creative Ideas Magazine with TONS of great DIY ideas and instructions!!
Have a CREATIVE Day!
xox
Thanks to Lowe's for the gift cards to make this project.