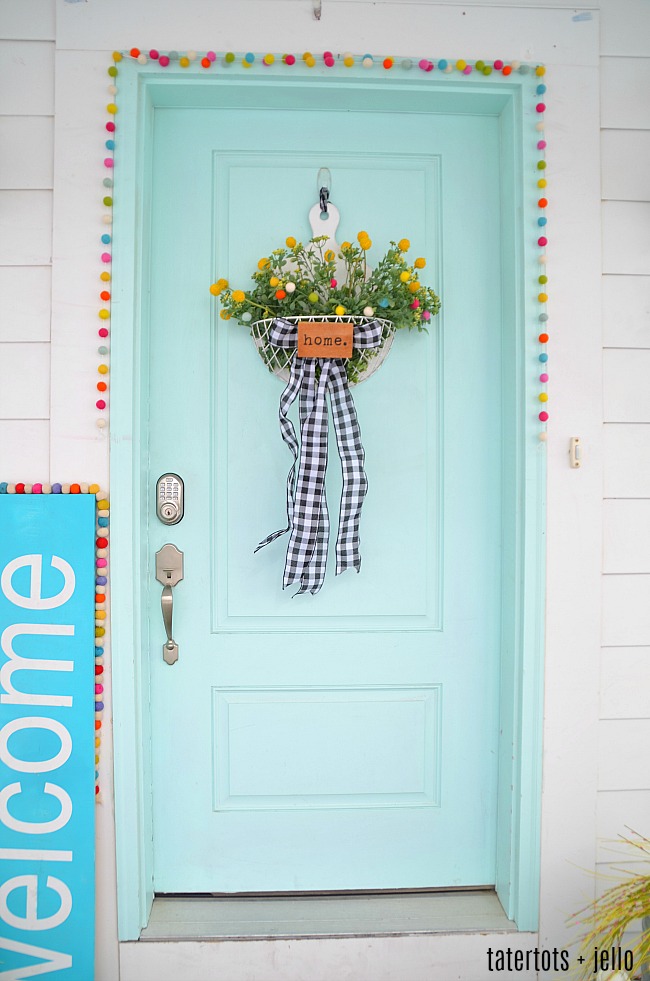 I love a bright happy spring project. And I also LOVE wreaths. It's fun creating wreaths and thinking of new wreath ideas. I also love non-traditional wreaths. So when I saw this wooden wall organizer at Hobby Lobby the other day thought it might be a fun Spring Wreath for my front door.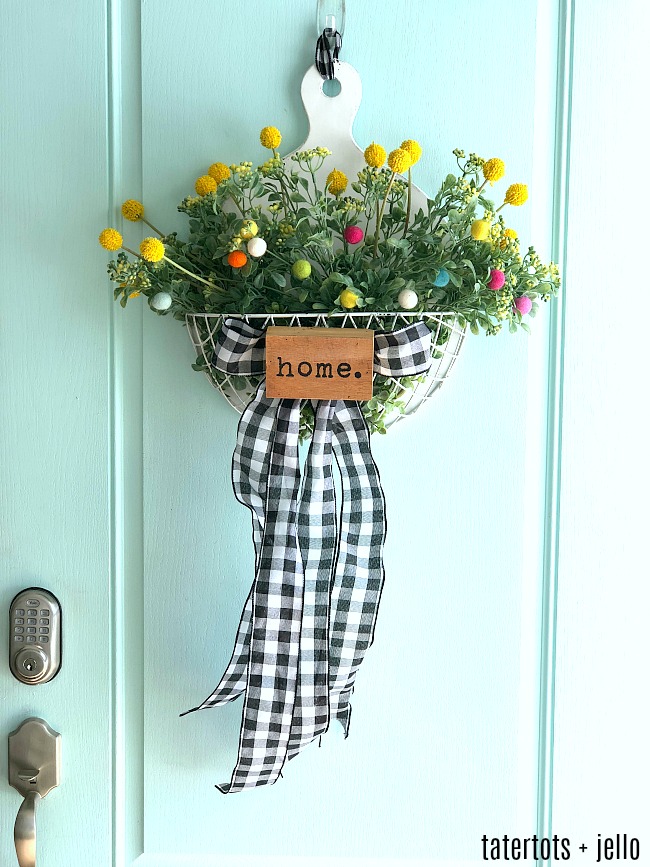 I filled it with some pretty florals, some BRIGHT AND HAPPY felt pom poms, a little word and some black and white ribbon and hung it up.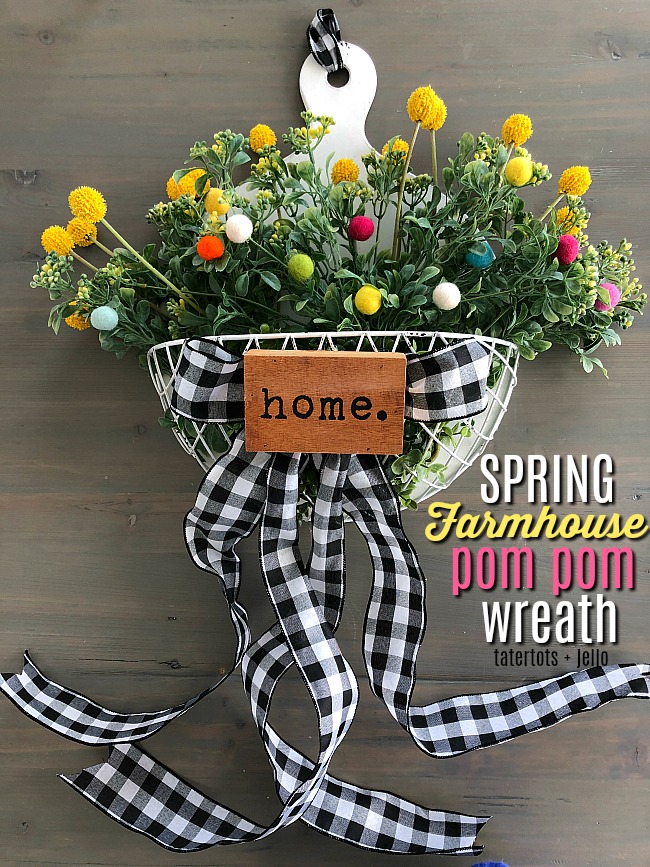 Here's what I did: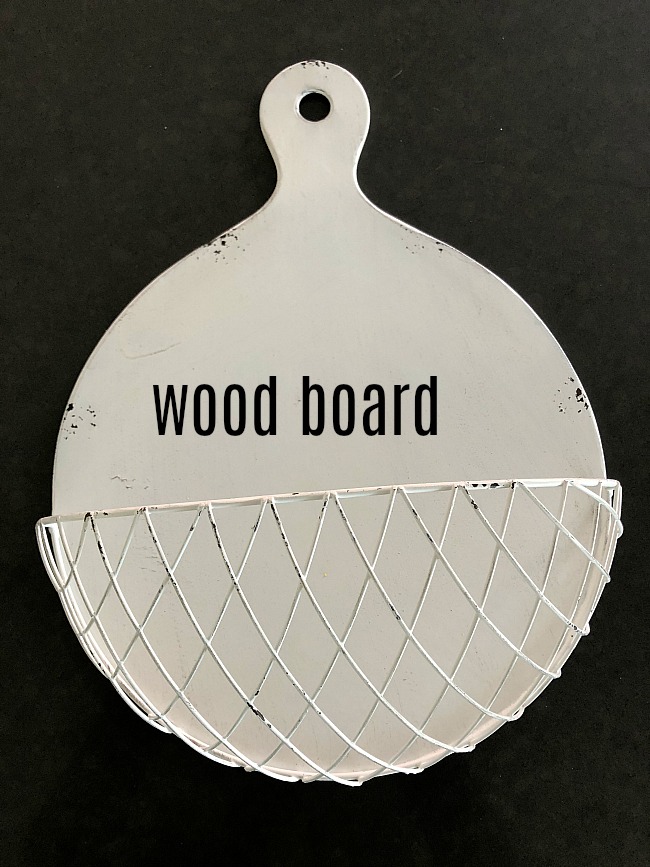 I started with this white wood organizer from Hobby Lobby.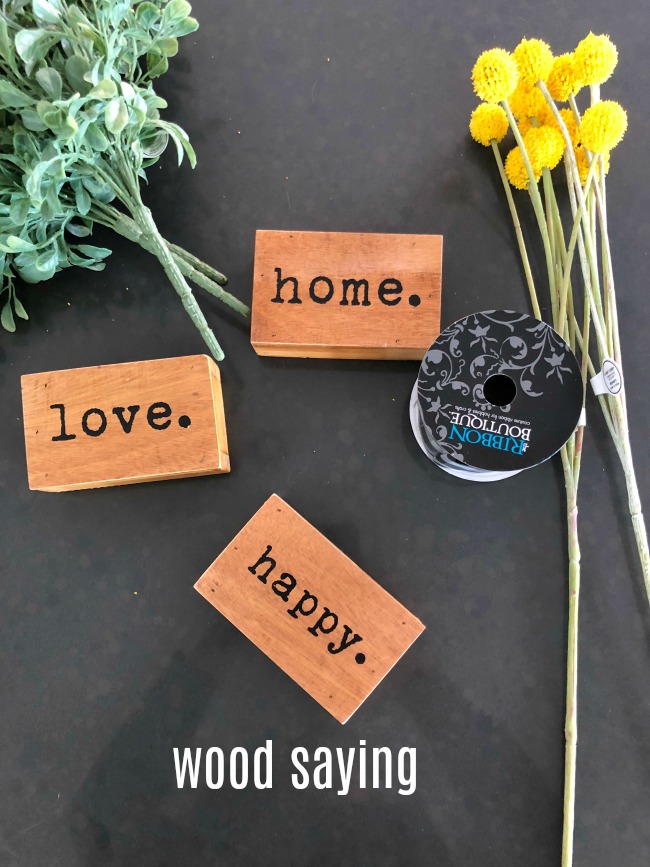 I found three bunches of artificial flowers and added those to the basket. Then I added two sprigs of these yellow ball flowers – I am not sure what you would call them LOL.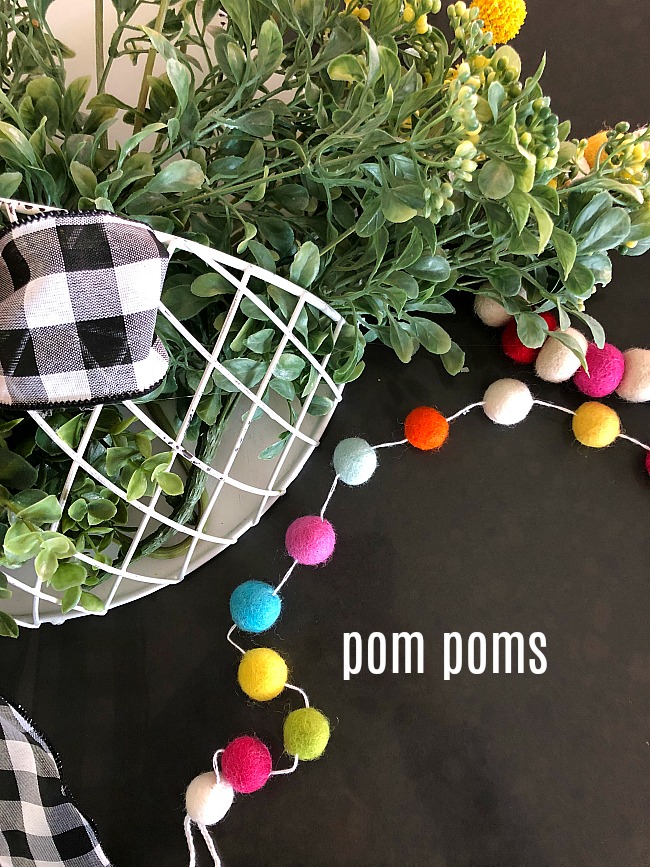 Then I took one of my felted ball garlands. I find these at Hobby Lobby in the scrapbook section. I cut about 10 of the felt ball off and glued them on the green florals to give everything a more colorful feel.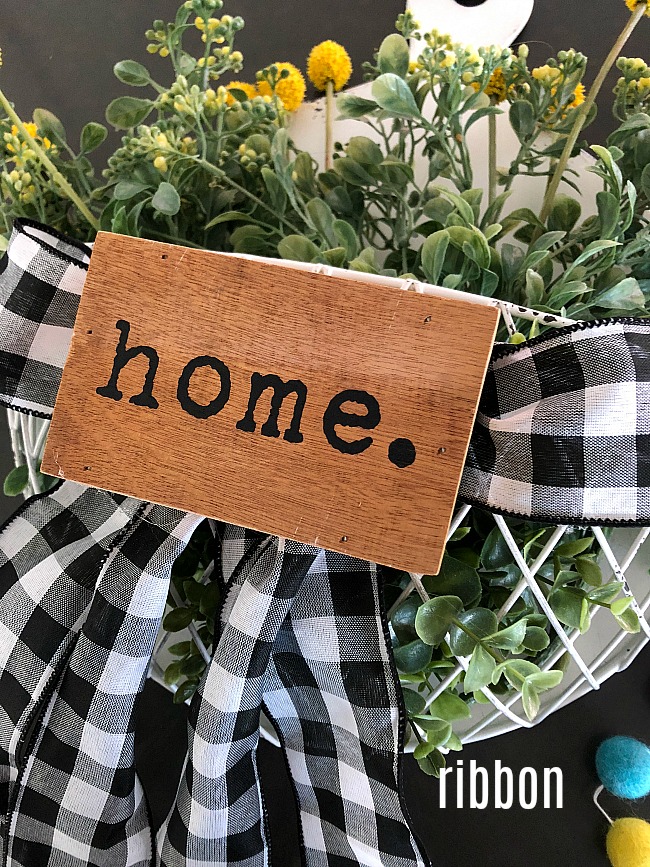 I also found these little word blocks for 2.44 at Hobby Lobby. For that price I can't make one myself, right? I love the black and white buffalo check ribbon. I tied a bow with the ribbon and hot glue it onto the front of the basket and then added the word block on top. The last thing I did was put a loop of ribbon at the top of the organizer to hang it up on my door!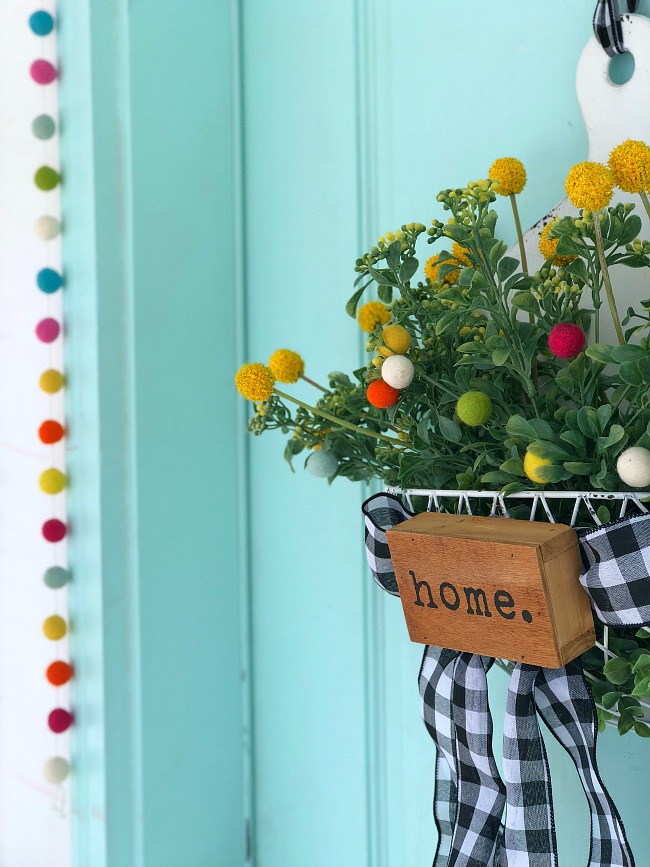 I love the colorful spring vibe it has on my door! Now I just need to decide what to put in my pots on either side of my door. Do you have any suggestions?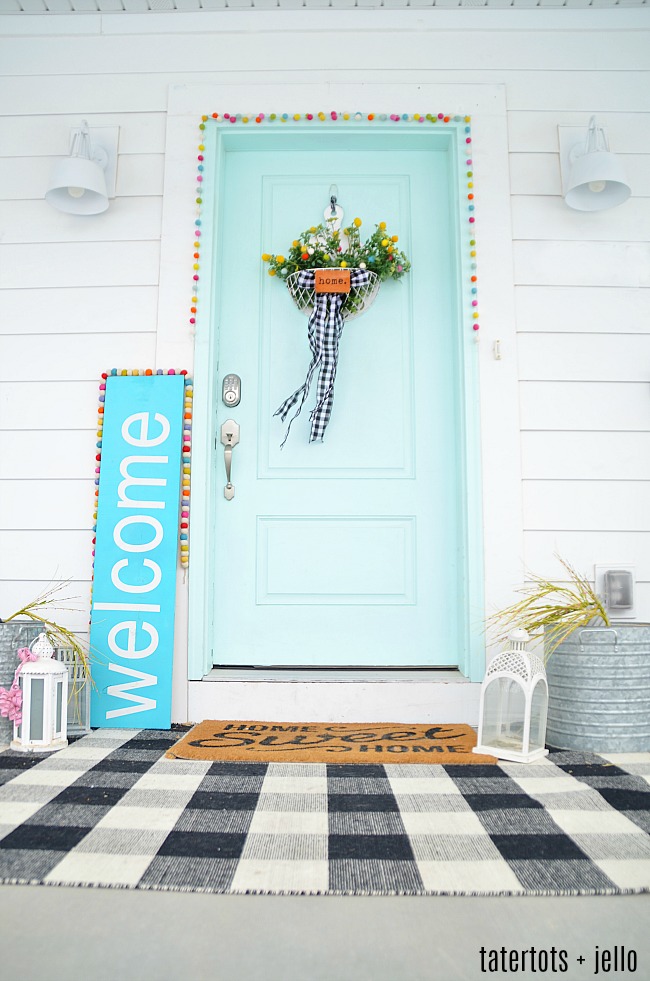 I am all set for warm weather. I can't wait!!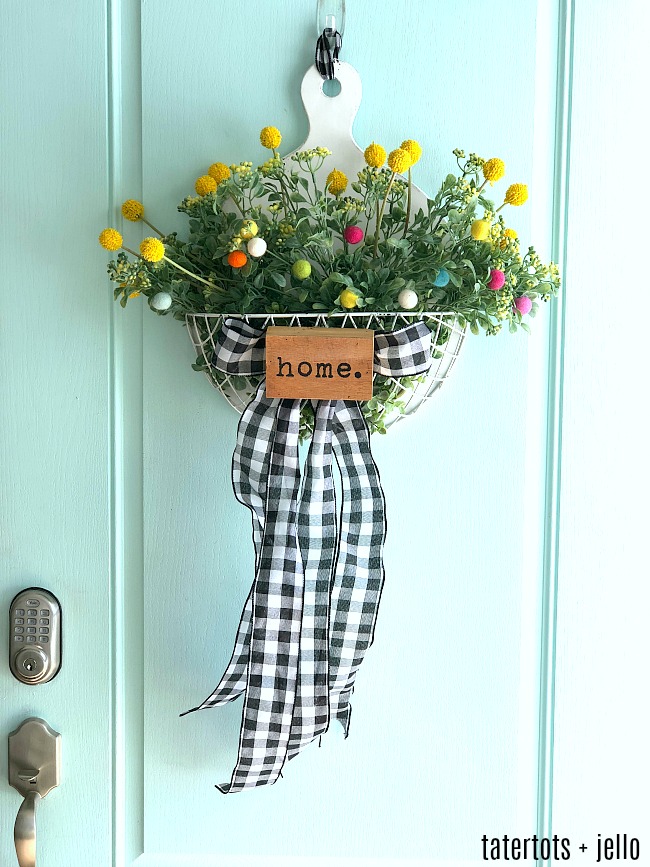 Here are a few other Spring Wreaths I've made in case you want to make something for YOUR door!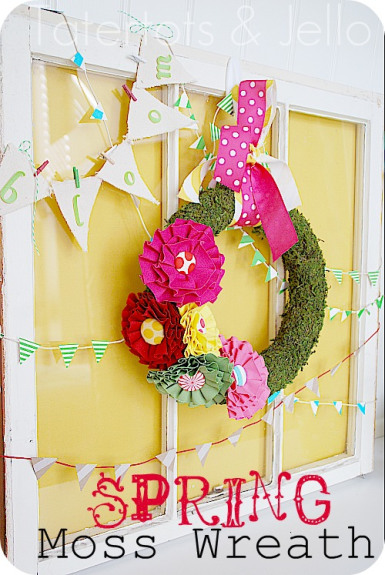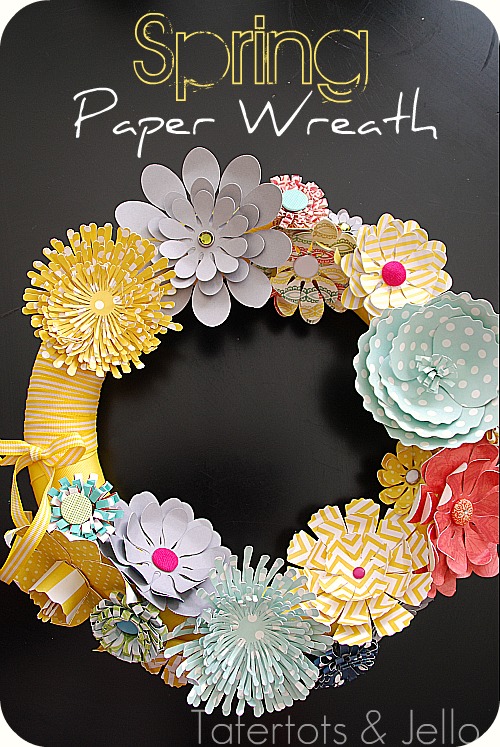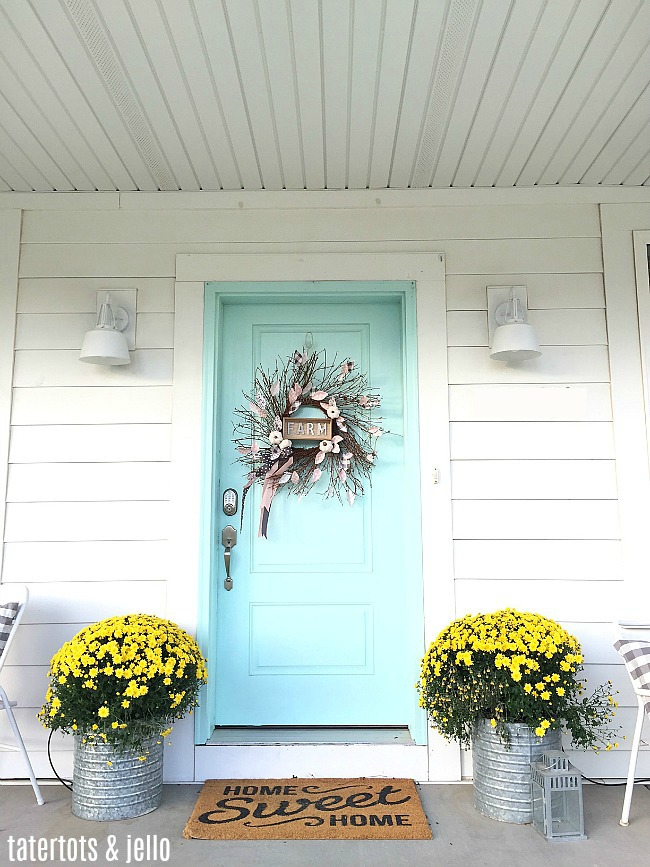 Have a HAPPY day!
xoxo