Family Room Organization Console and $100 Walmart gift card giveaway.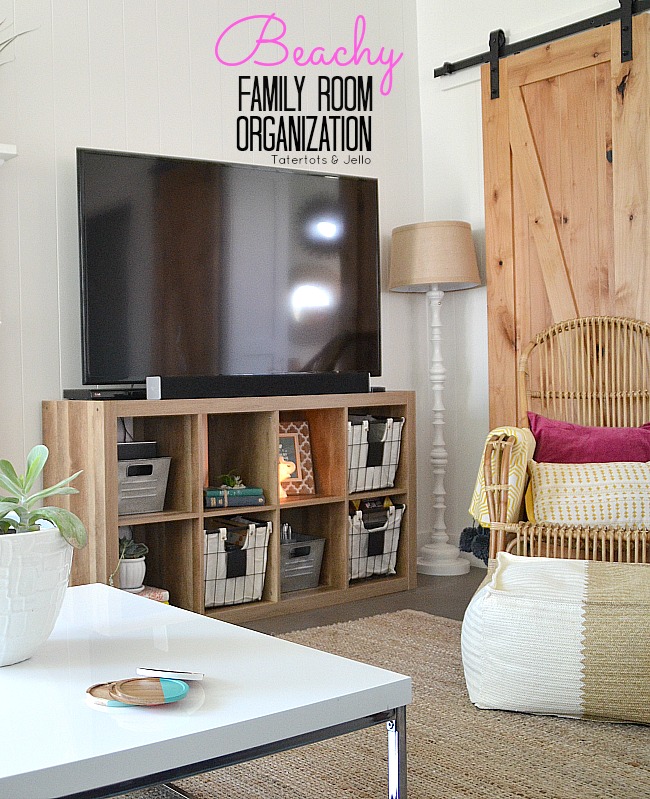 Last week I had the FUN opportunity to travel to Iowa and tour the Meredith Headquarters – home to Better Homes and Gardens Magazine! It was incredible to see all of the behind-the-scenes action as well as preview the beautiful items coming out in the BHG Live Better line for the next year. I will be posting more about the trip and what I learned there later this week. And this month for our July challenge we were asked to find a space in our home that needs some space organization. Since we moved into our new home just a few weeks ago, there are many places that need to be organized.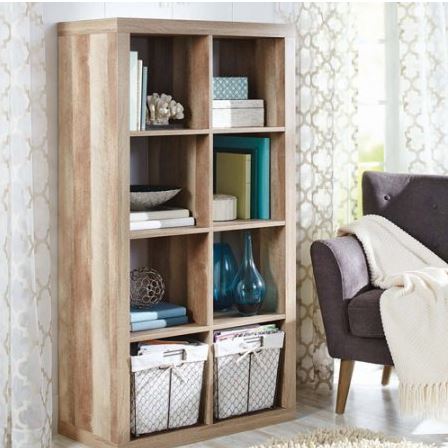 I knew I wanted to do something with the Better Homes and Gardens Crossmill 8 Cube Organizer. I loved the clean lines of the cabinet and I thought the weathered wood finish would look good in my new home since it has a bit of beachy, farmhouse theme. There are so many different ways to use this cabinet. I was originally going to use it in my main floor bathroom to hold towels, washcloths, toilet paper and other supplies.
Also – there is a $100 Walmart gift card for grabs at the bottom of the post!!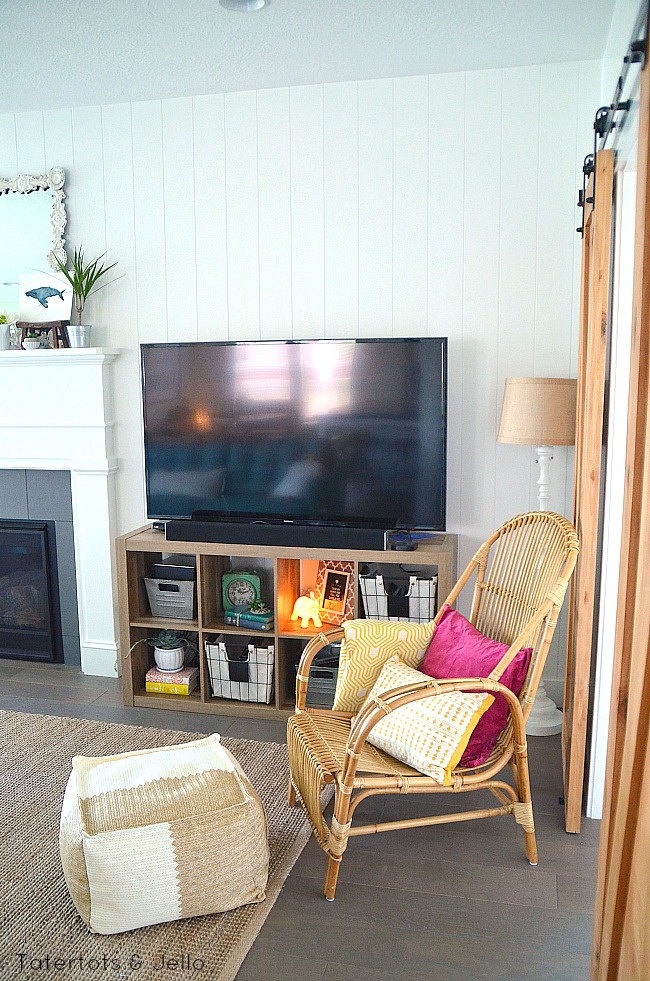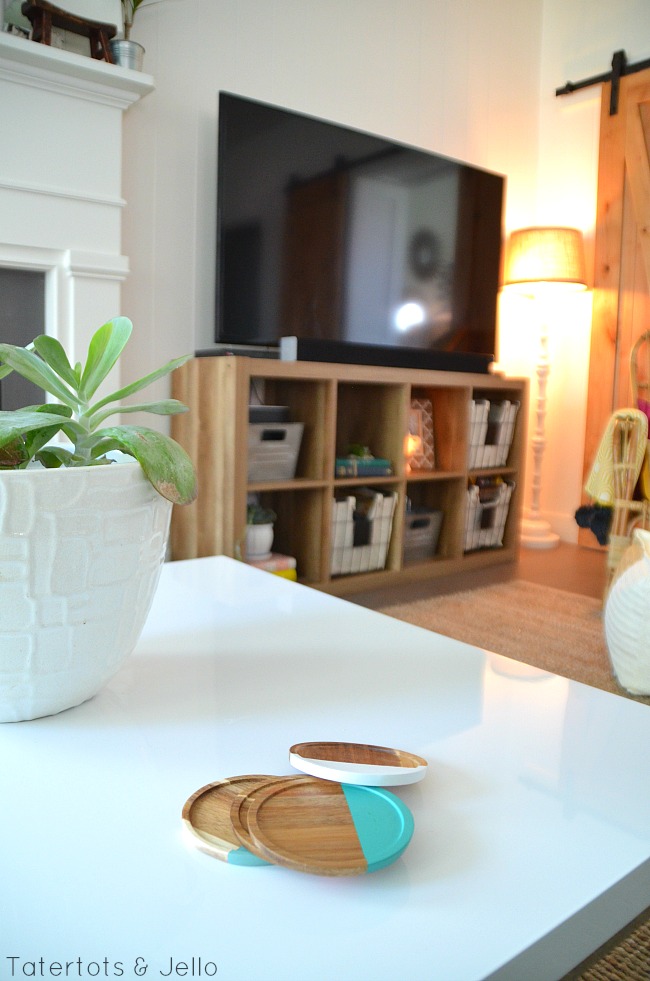 But when I came home and put it together I discovered, that when it is put on it's side it would be the perfect size as a television console. I love the different ways the cubes can be used.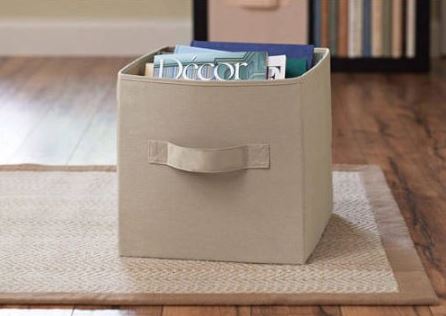 BHG makes fabric cubes that fit exactly in the cubes.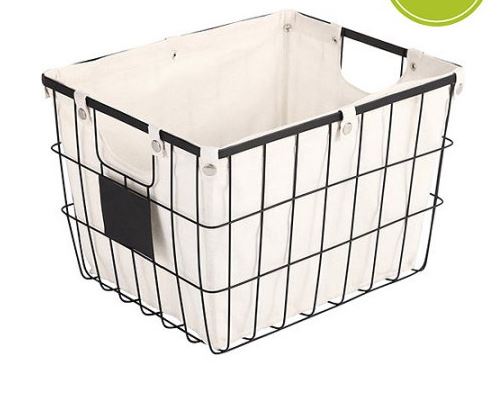 BHG also makes these wire bins that have a fabric liner and a chalkboard front you can write on!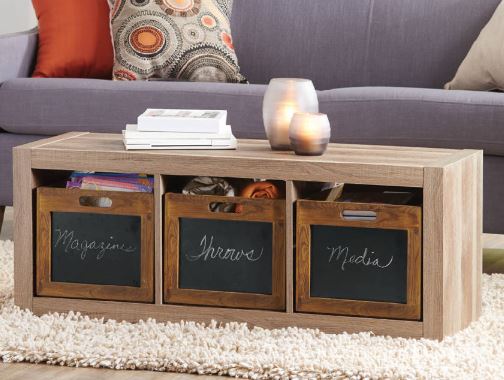 There are also these adorable BHG wood crates. I might have to order them. You can get them online.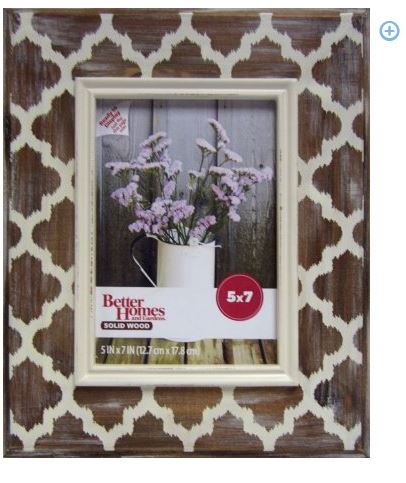 I love all of the cubes to get my family room organized. I put my DVD's in a couple of the bins, frames in another, the remotes and art supplies in one that Ella uses while she watches movies. A couple of the bins I left open and used them to display plants and picture frames. I also love that I can switch up the cubes whenever I want.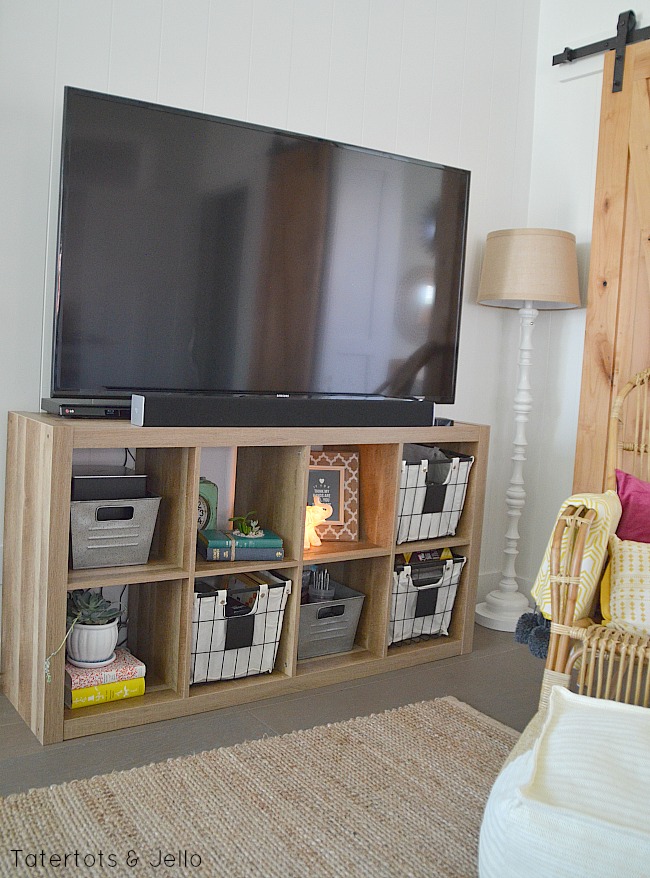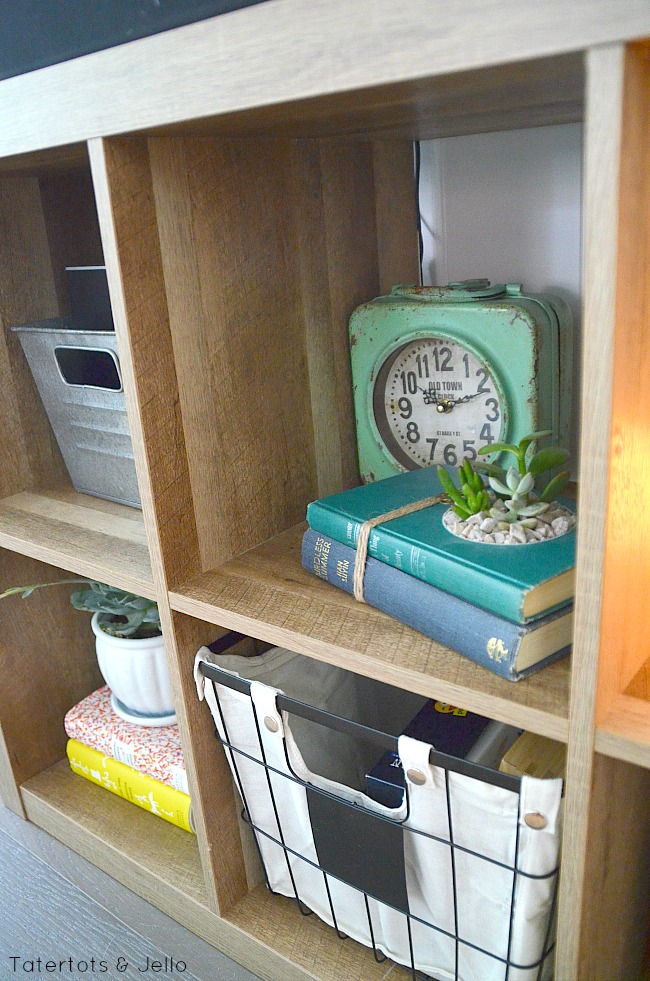 Also – this console was under $70. Such a great deal!!
AND, I have a $100 Walmart gift card to give away too!!
All you have to do is leave a comment with what project you would use your gift card for!
Good Luck!
xoxo