Cactus Ice Cream Party Wrapper Printables. Hi everyone! Kiki from kiki and company back this month to share a really fun and trendy printable with you. I have LOVED the trend of cactus for the last while. How fun and graphic are they?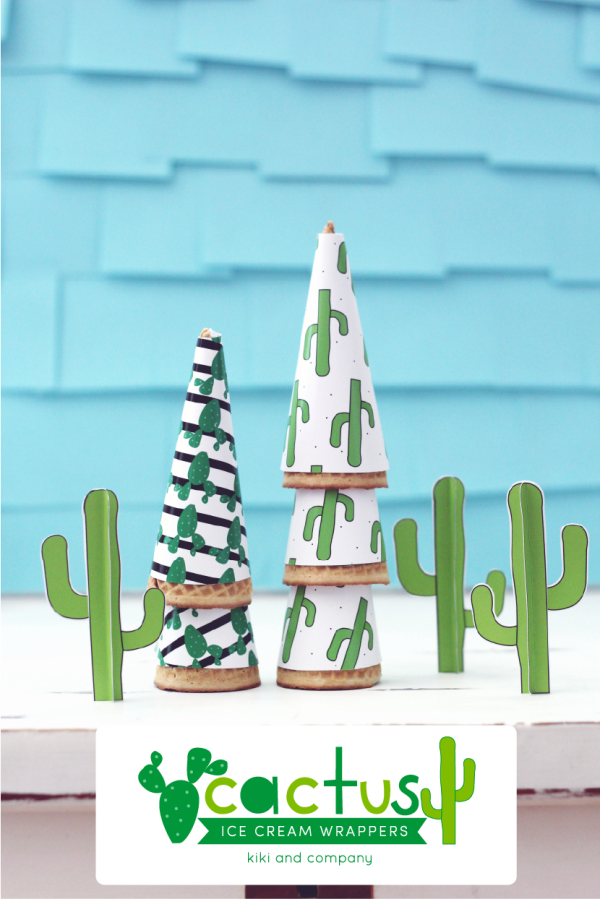 Well, today, I wanted to share a fun printable that could be used for a party or any kind of get together this summer and beyond! I don't know about you but ice cream + summer were meant to be!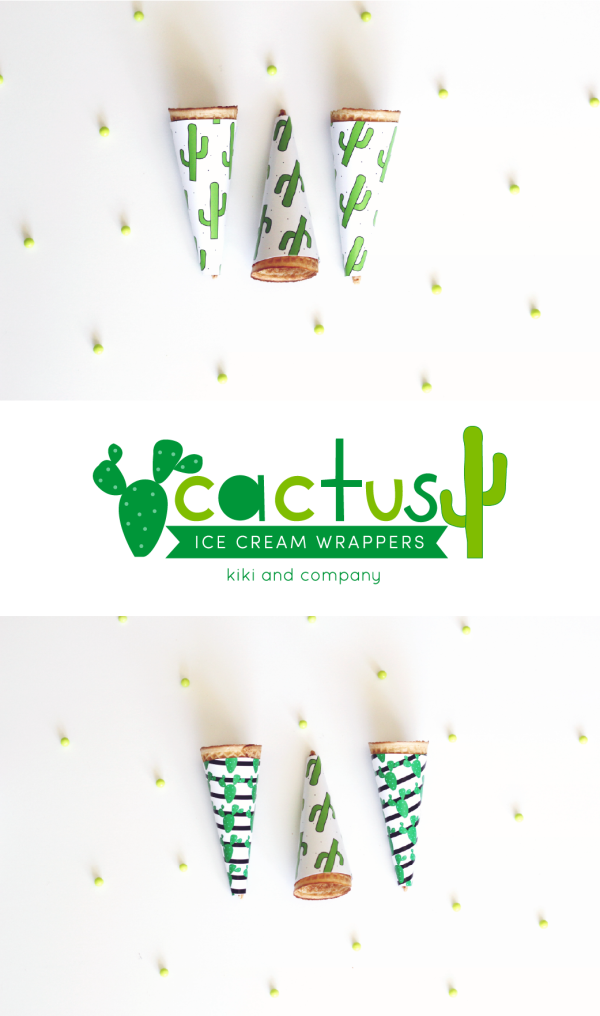 How fun are those?!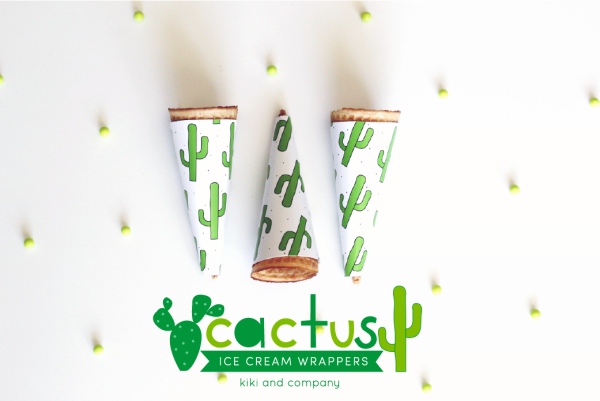 To make these wrappers is super simple!
SUPPLIES
DIRECTIONS
Download, print and cut out wrappers
Get any size cone..these will work from sugar cones up to waffle cones! Wrap the wrapper around it so you know what size to glue it at.
Glue.
Put it back on the cone and get ready to fill it up. You are done!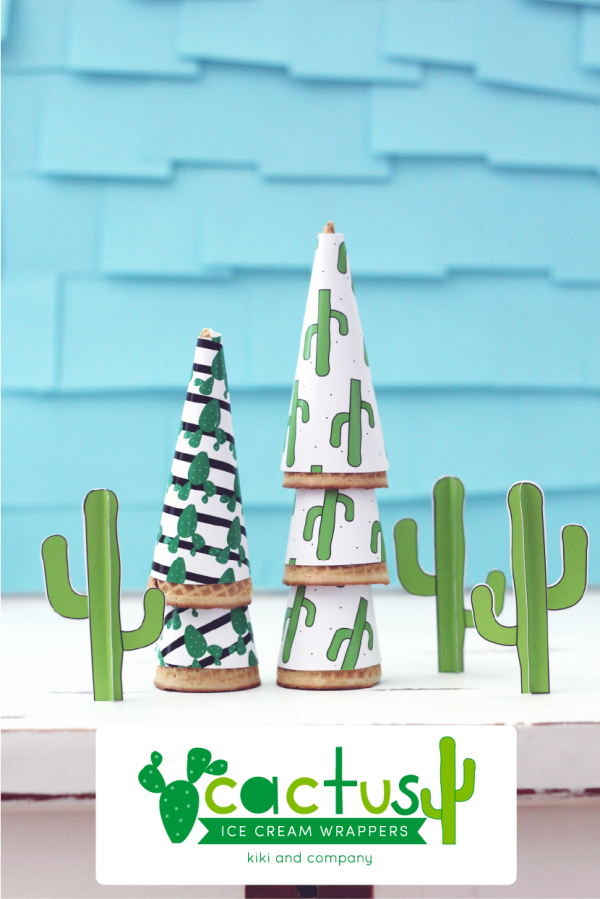 There are a couple different ones..but they both coordinate and how fun would they be as décor/treats!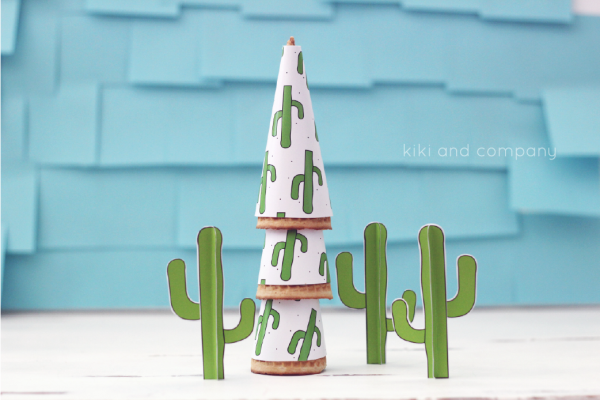 Today at kiki and company I am also sharing these other printables to make up a quick little party. How fun are those 3D cactus? Run on over and grab them today!
I hope your summer is filled with all kinds of happy memories!
…..
At Kiki and Company, we have all kinds of fun printables to get you through the summer:
Make an Apple Wreath for the beginning of school that's coming up!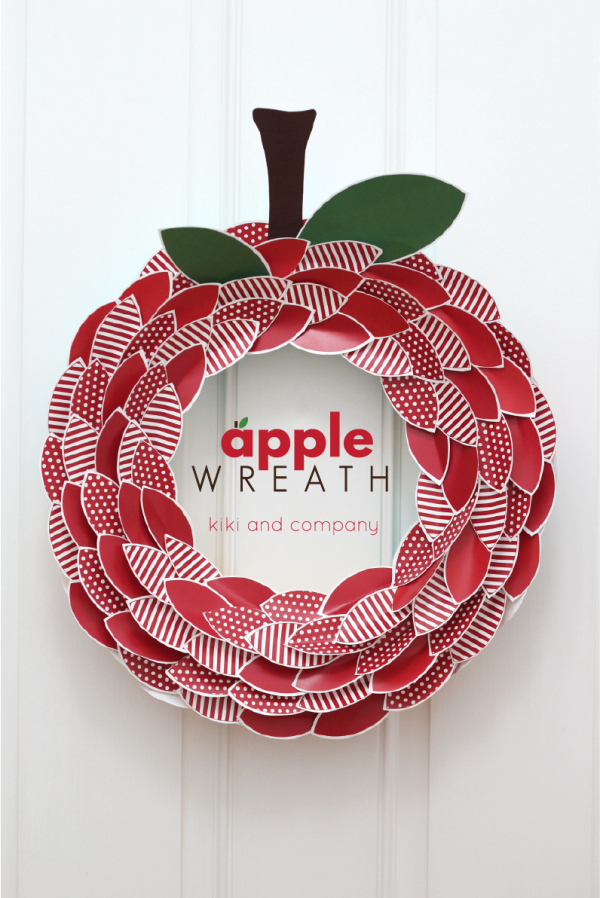 Play a REALLY fun game with your kids or extended family.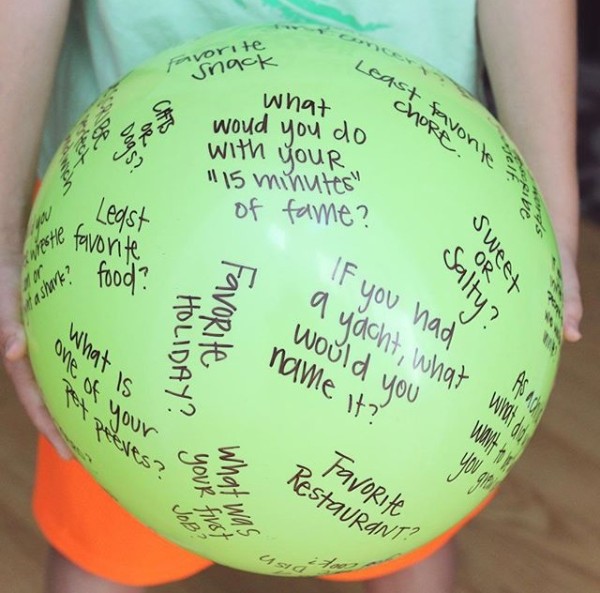 Or grab a few more Ice Cream wrappers here: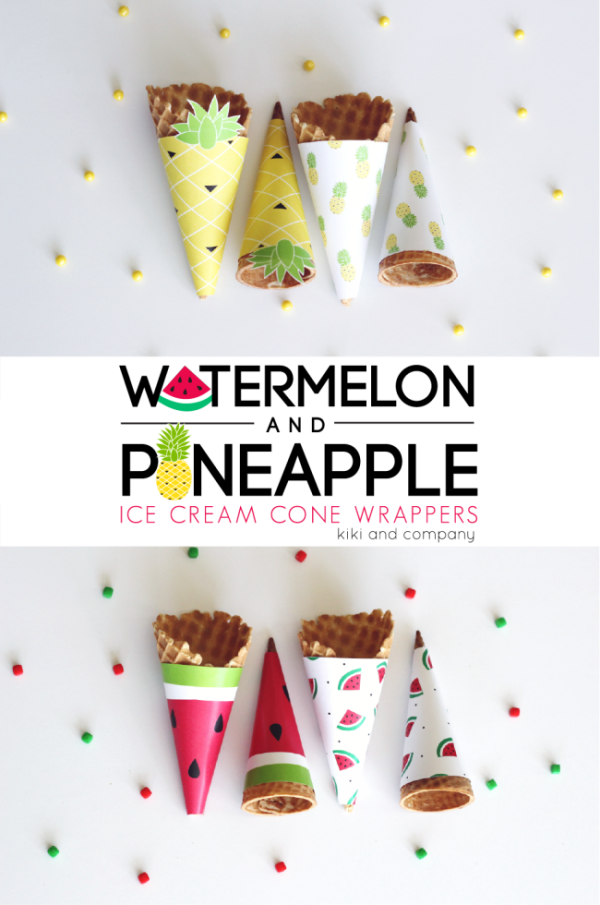 Kiki – those cactus wrapper are just adorable. I want to throw a Summer cactus party ASAP!! So adorable!!
Be sure to head over and download the matching Cactus Banner that is on Kiki's site today!!
Thank you for being wonderful and sharing your talent with us every month.
xoxo