Halloween Family Gallery Wall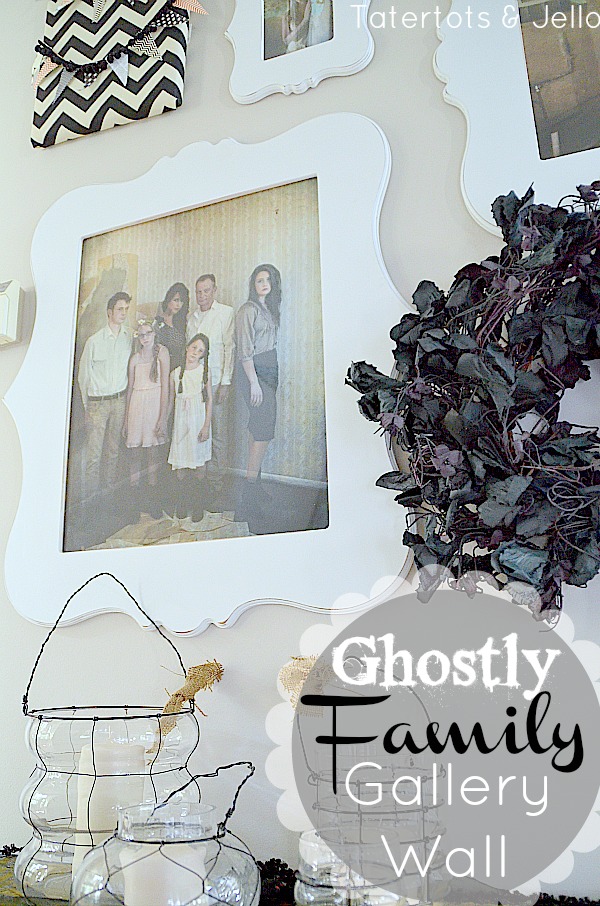 One of my favorite parts of my home is the Family Picture Wall I created this year.
I love the pictures that my sister Wendy took of our family.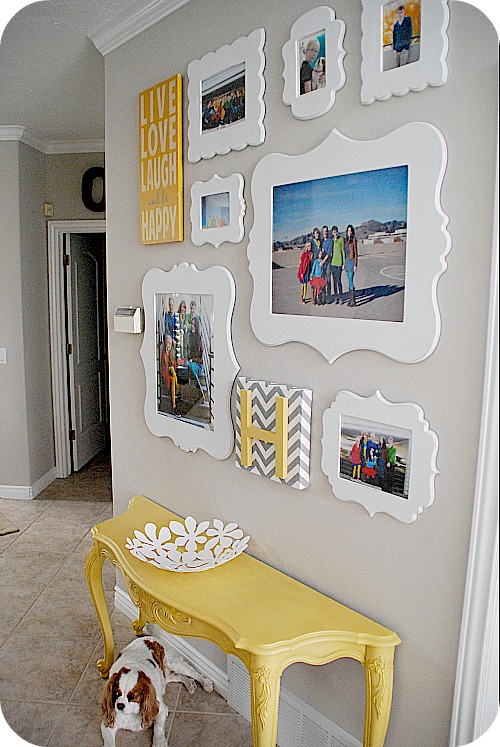 And when Wendy and her family were out this Summer, I was showing her the little house around the corner that I am remodeling. It really was in the "fixer-up" stage and a little bit spooky. We thought it would be so fun to have a Haunted Photo Shoot. So we did!!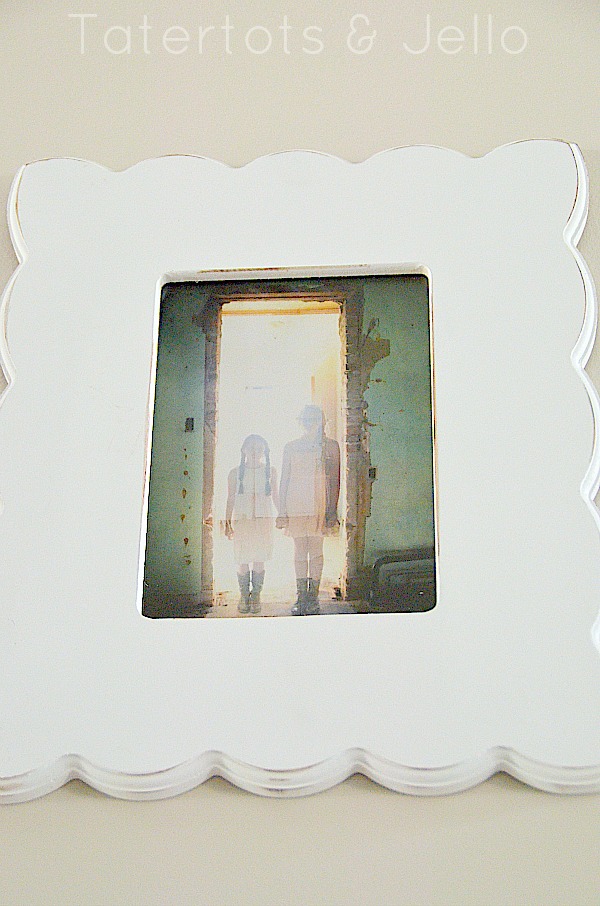 I rounded up some "old" looking clothes for my little family and we headed over to the house for some spooky fun.
We had such a great time.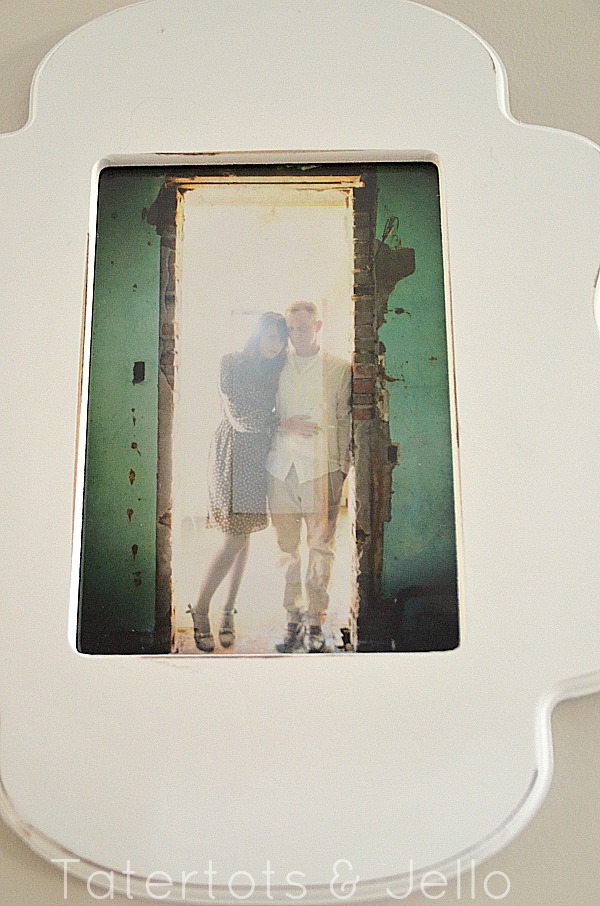 And look at the amazing photos that Wendy took! I love the "ghostly" translucent effects.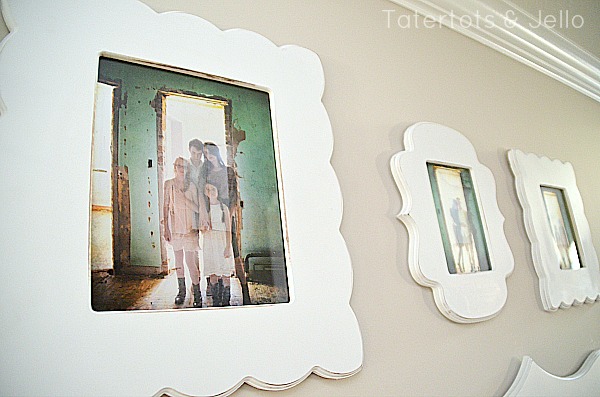 Here's what I did to change out my Pretty Gallery Wall to a Spooky one!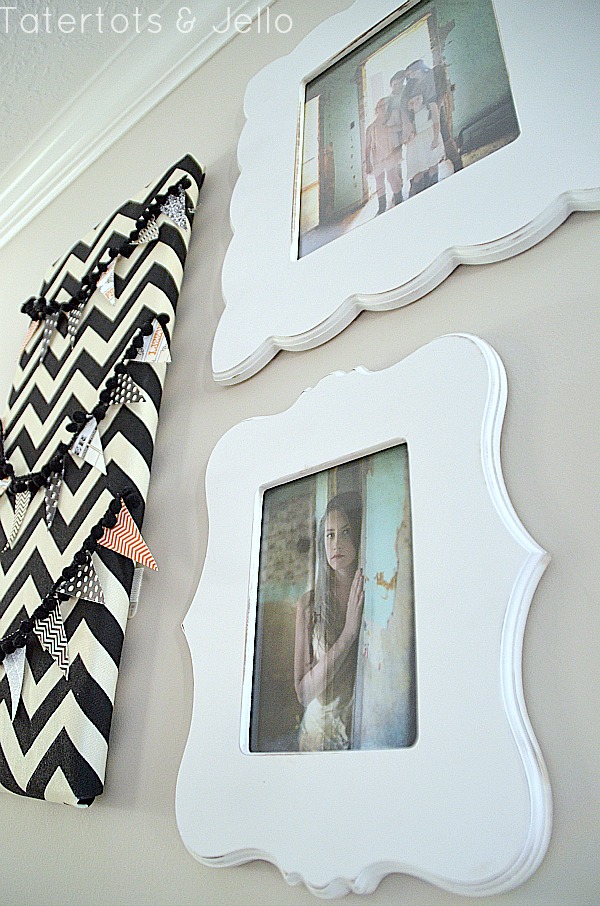 I changed out all of the pictures. I was going to cover the frames with black wrapping paper, but I tried doing that to one and decided that I liked the plain frames better.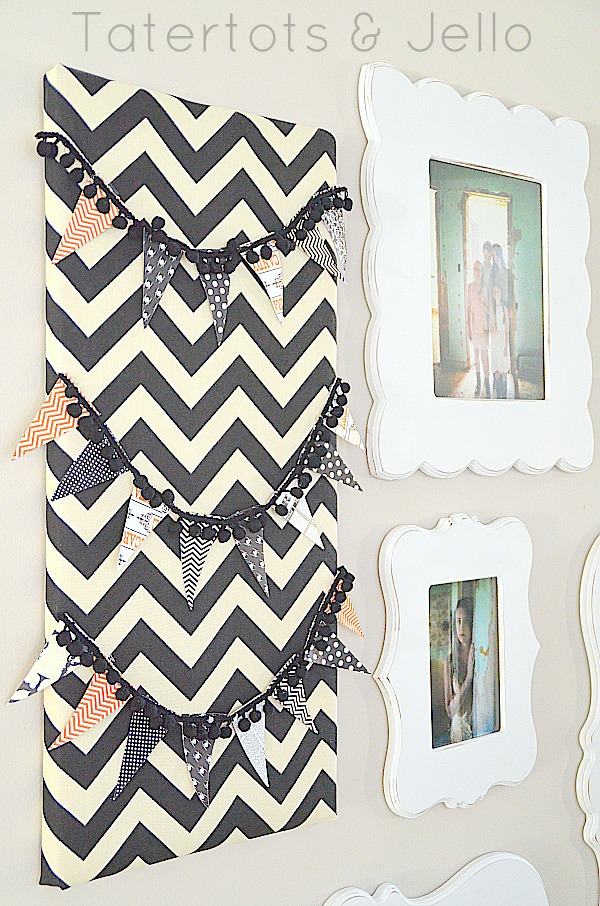 Then I took the Subway Art board and covered it with some black and white chevron fabric. I taped it onto the back with some painters tape. I also made a banner with scrapbook paper and pom pom trim.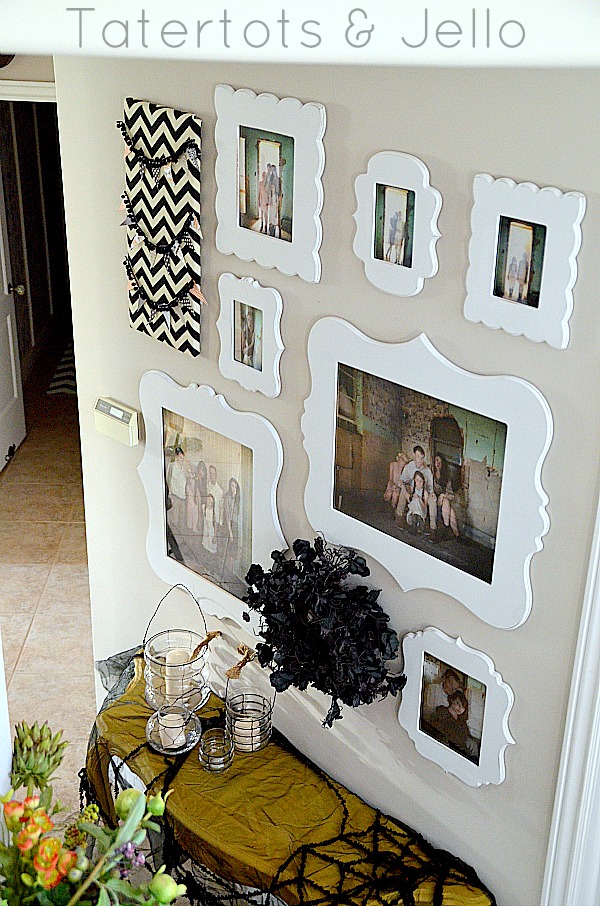 Then I switched out the chevron "H" frame with a black "spooky" wreath.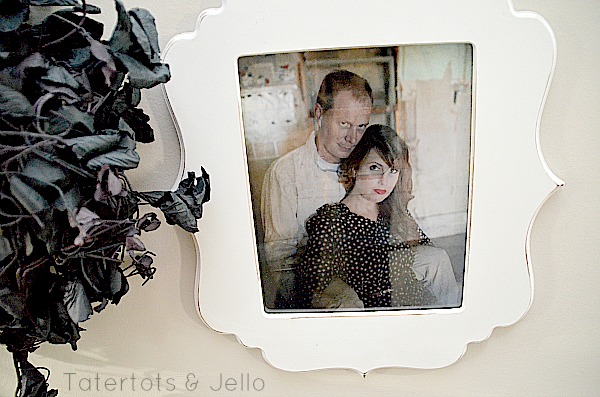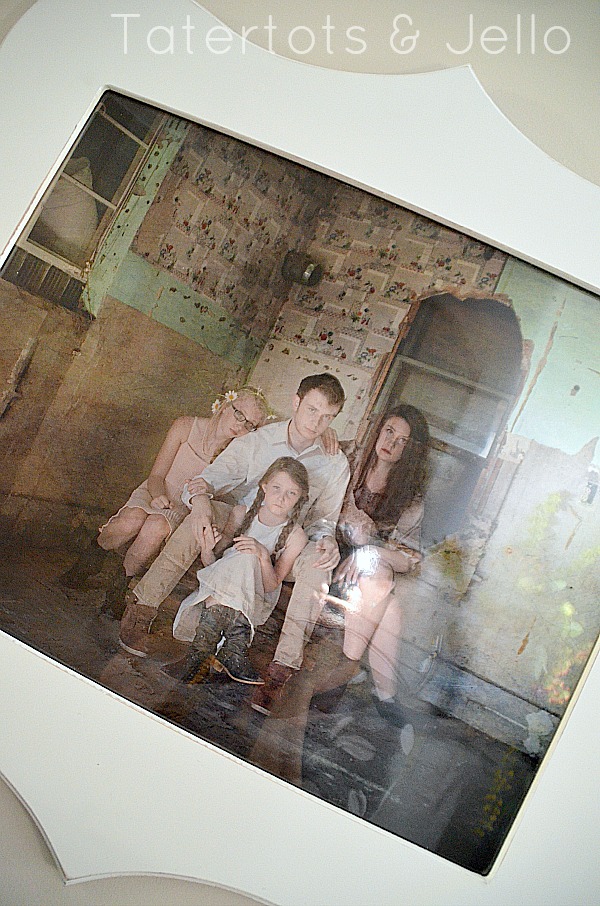 I also covered the yellow table with some translucent black material and trim. I added some candles to the table. I love the way the light illuminates up to the gallery wall at night when they are lit. Very spooky!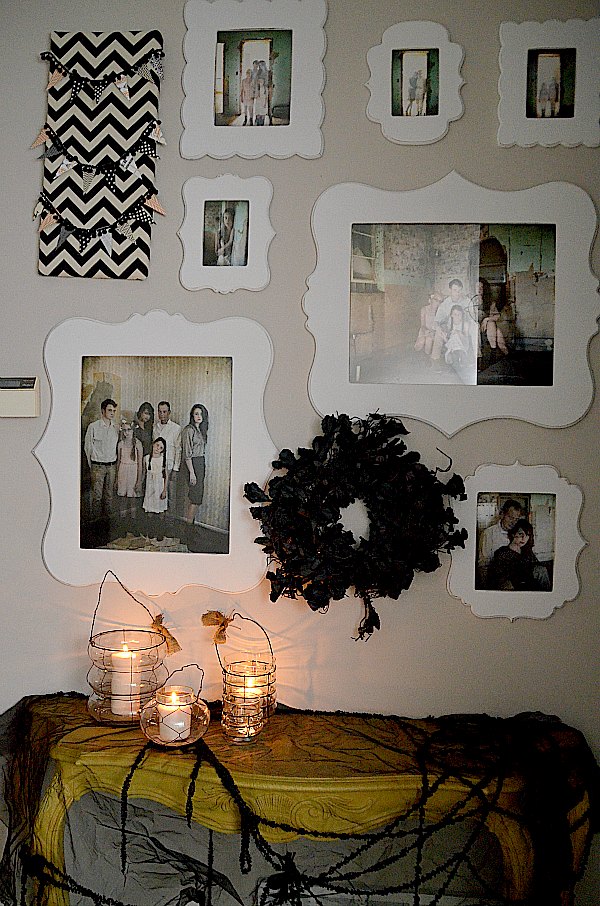 If you are interested in making your own Family Gallery Wall, here are the links with more information:
Family Gallery Wall — Figuring out the Placement
Thanks Wendy for the awesome photo shoot and beautiful spooky pictures! Here are some other amazing things that Wendy has been up to:
My beautiful nieces Maddy and Charlie at Wenderful.com

Some recent mini sessions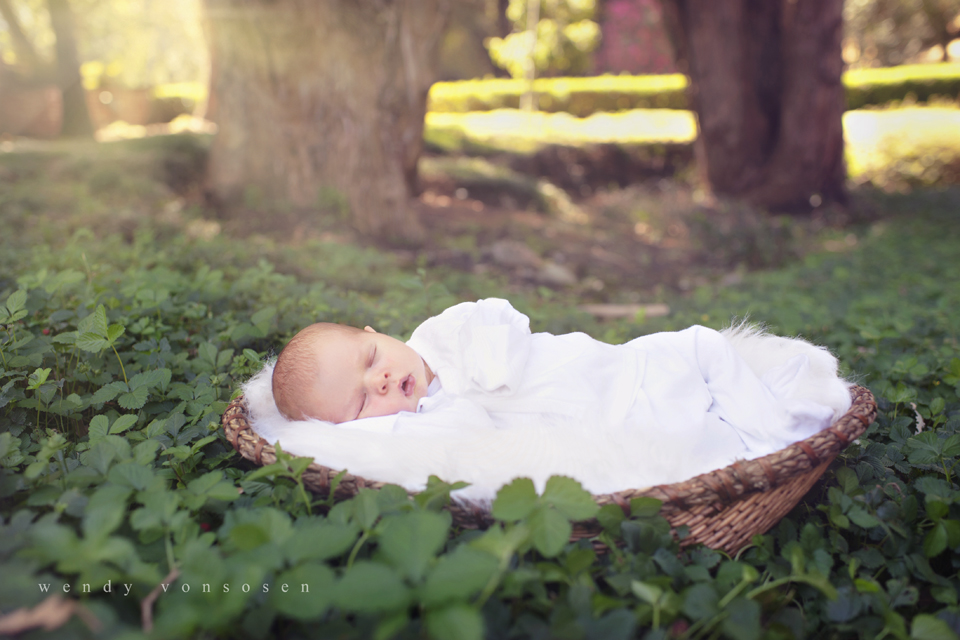 Head over to Wenderful.com and say hi to my cute sister Wendy!!
Happy Friday!!
xoxo
PS– It's my favorite day of the week!
It's almost time for the Weekend Wrap Up Party!
It's time to feature YOUR ideas!! I am excited to see what YOU have been working on!
The party starts tonight at 6 pm MST. I hope you can stop by for the fun!!
(6pm MST)