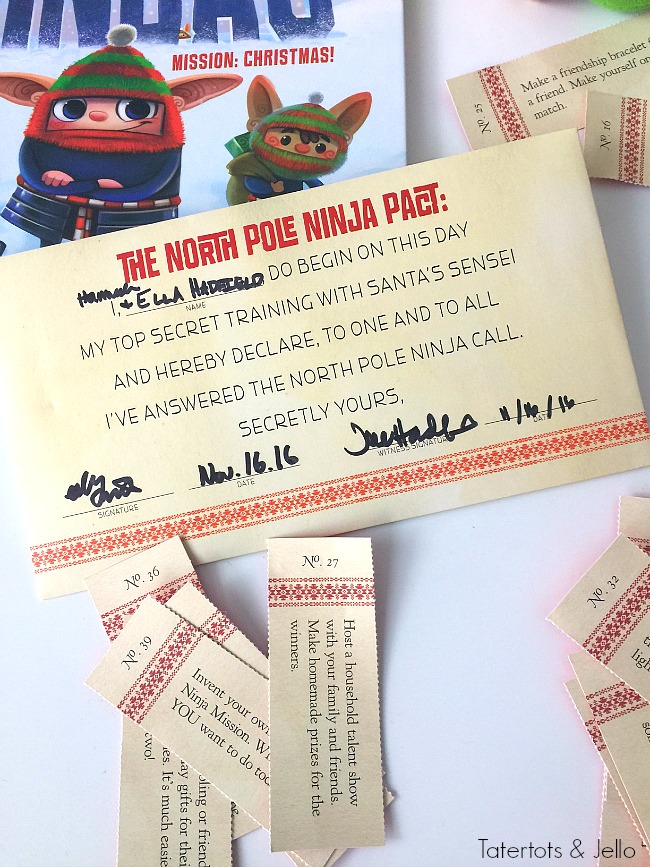 ---
Encourage Kindness in Kids — North Pole Ninjas Christmas Tradition
---
It's easy for kids to get caught up in the receiving element of the holidays. I love the idea of showing my kids that Christmas is all about GIVING too. That's why I was excited to hear about a new holiday tradition that shows kids at an early age how to be kind and help others – North Pole Ninjas.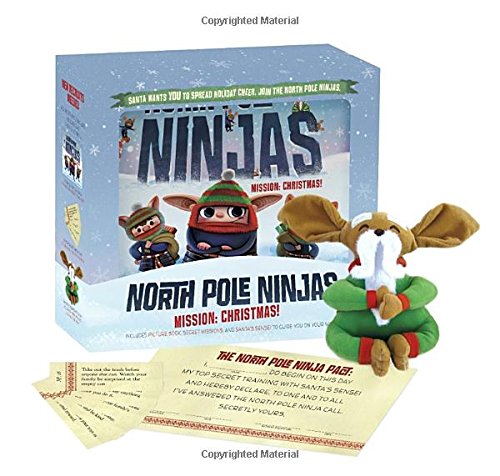 You may not know that Santa has a team of special elves, selected for their ability to help carry out top-secret missions that are all about helping, giving, caring, and listening. Anyone who receives this box is called upon to help carry out those top secret missions with a bit of stealth and an open heart. The gorgeously illustrated picture book retells the ancient legend the North Pole Ninjas use for new recruits. After reading the book, readers are given their own Ninja missions to carry out: 50 special tasks packed in a special envelope. Complete with a plush and huggable "sensei" to guide Ninjas on their journey, this is the perfect antidote to worrying about whether you've been naughty or nice.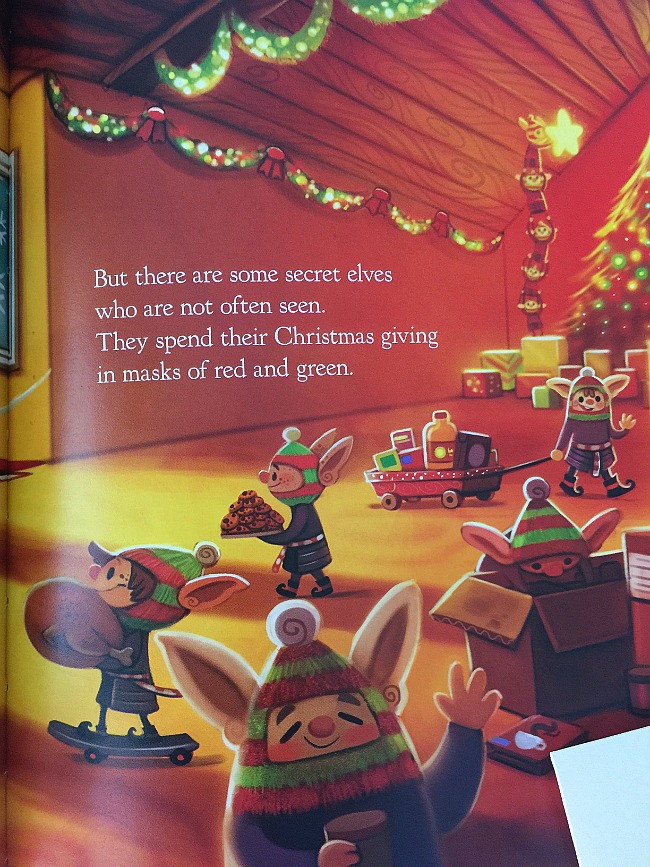 I am truly excited about this new tradition for our family. I love the idea of spreading kindness with my kids throughout the holidays. Doing something for others is such a great feeling. The 50 special tasks are all so great. Here are a few of my favorites that will be doing as a family this year:
No. 6 – Make super top secret holiday ornaments for a neighbor and leave them on their porch or doorstep.
No. 45 – On garbage day, then the big truck has finished it's job, bring your neighbors' empty cans back to their driveways.
No. 19 – Bring a plate of treats to your local fire station. The firefighters work hard and will happily gobble them up.
And – I have a North Pole Ninja set to give away. Be sure to enter at the end of the post!!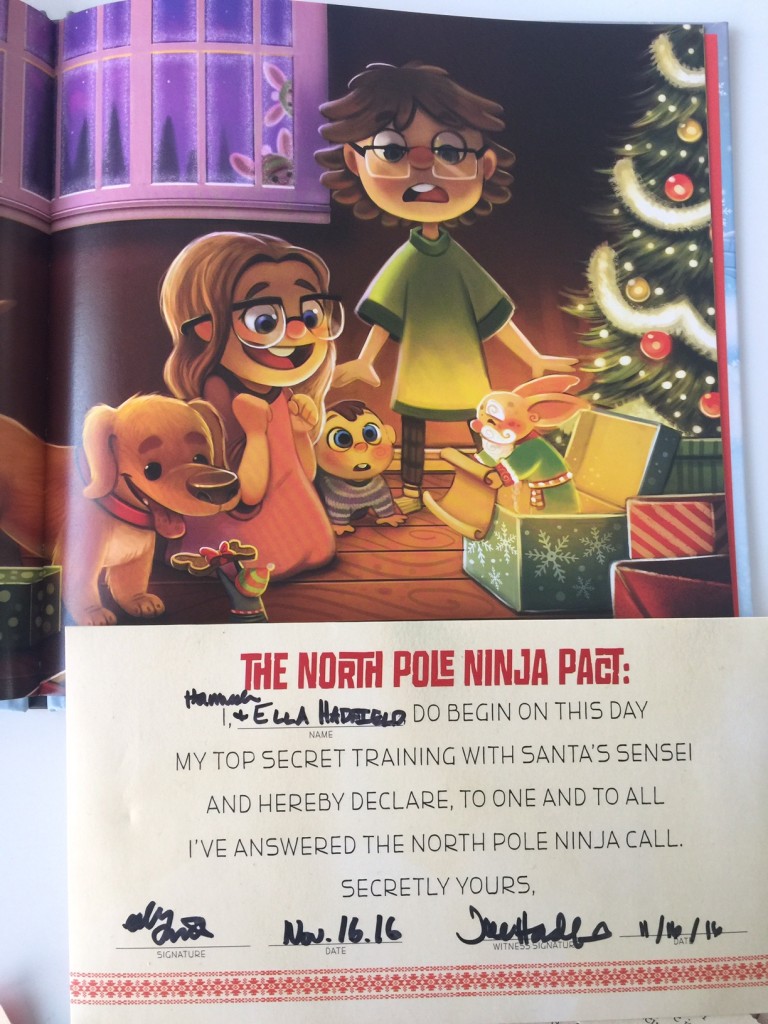 We started this week and I can't wait to perform Random Acts of Kindness this holiday season. Ella picked No. 37 – Help your siblings or friends wrap holiday gifts for their loved ones. It's much easier with two!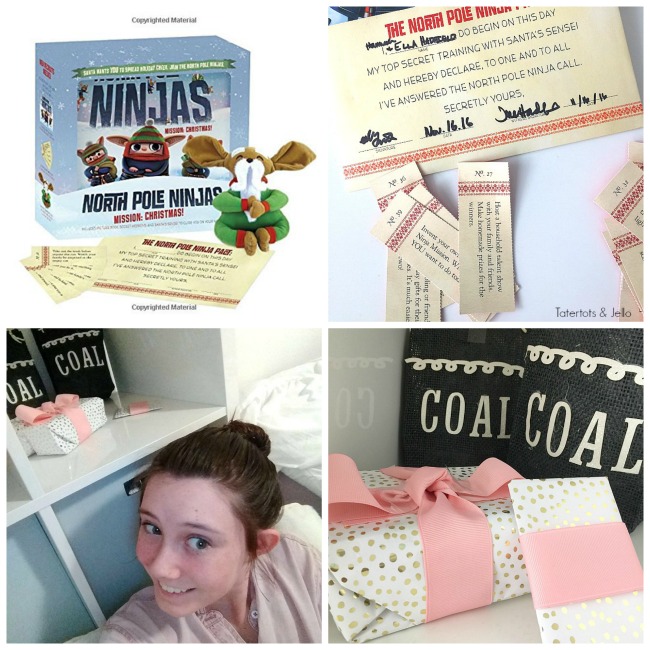 ---
Encourage Kindness in Kids — North Pole Ninjas Christmas Tradition
---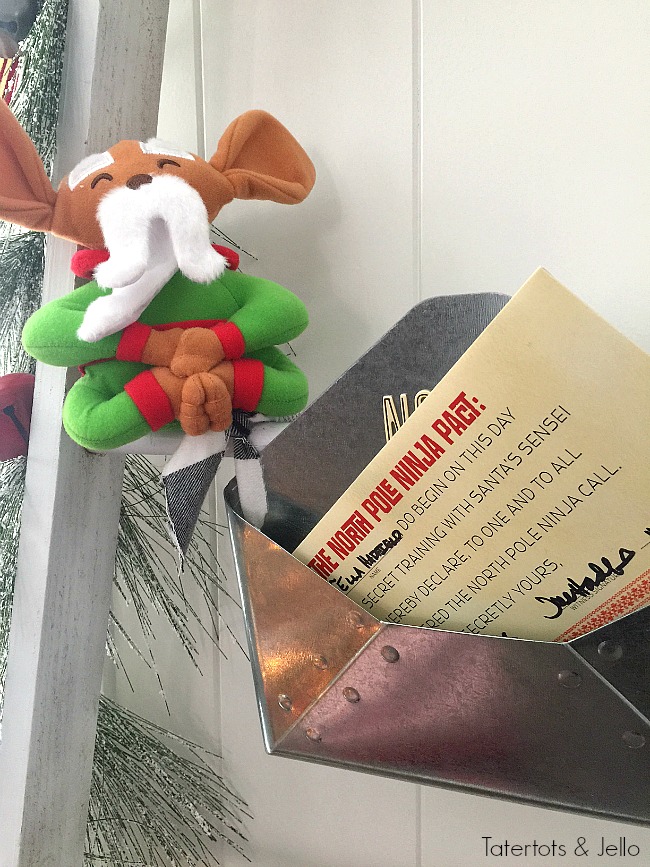 I created a little mailbox where my kids can get pick their North Pole Ninja missions and keep the envelope that they keep the completed missions to be returned on Christmas Eve.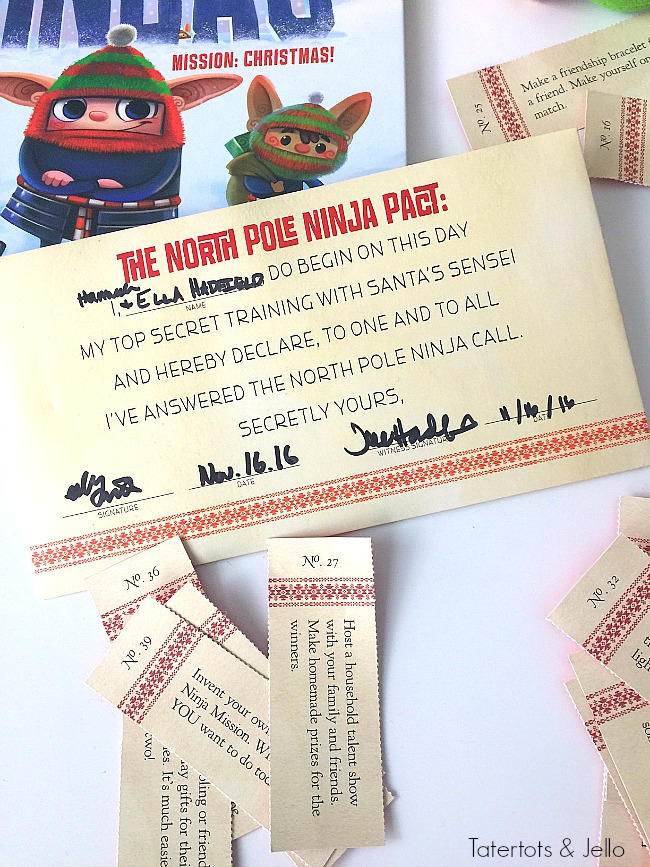 ---
Encourage Kindness in Kids — North Pole Ninjas Christmas Tradition
---
I love the idea of bringing kindness back into Christmas.
Follow along with all of the North Pole Ninja Kindness through the hashtag #NorthPoleNinjas. And follow along with us! We will be sharing some of our North Pole Ninja RAOK shenanigans on my Tatertots & Jello Instagram account and SnapChat! I can't wait to see all of the kind things that people do with their kids this Christmas season!!
---
Giveaway
---
AND I have a North Pole Ninja set to give to one of YOU!!
All you have to do to enter is leave a comment below!!
Have a Magical Day!
xoxo

I've partnered with Penguin Young Readers to share this awesome way to bring holiday kindness back with North Pole Ninjas. I love this idea and all opinions are my own.