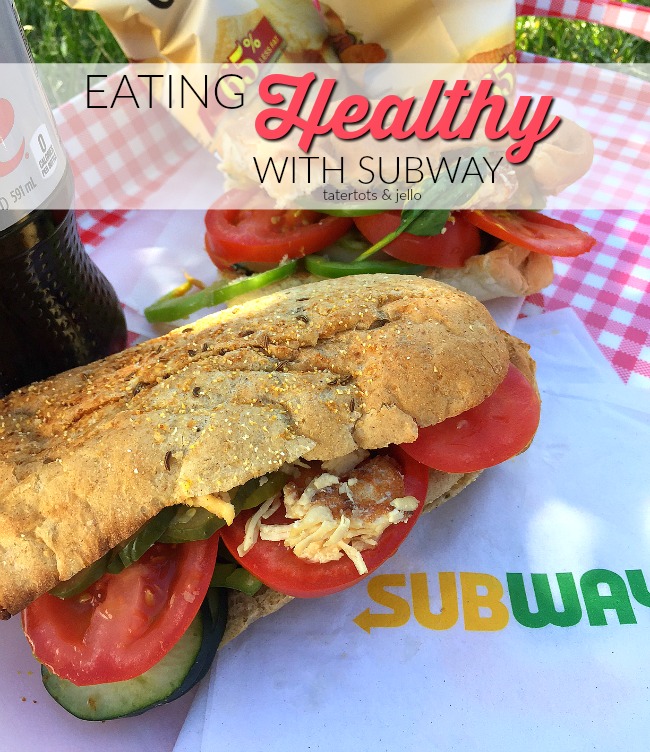 Eating Healthy with Subway Rotisserie-Style Chicken Sandwich
We love our new neighborhood for a lot of reasons. Probably my favorite part of living here is the healthy lifestyle people seem to have. All of the homes have front porches and the community has been designed to promote walking and being active. In the center of the community is a huge lake. We love walking down to the lake each night as a family.
Eating Healthy with Subway Rotisserie-Style Chicken Sandwich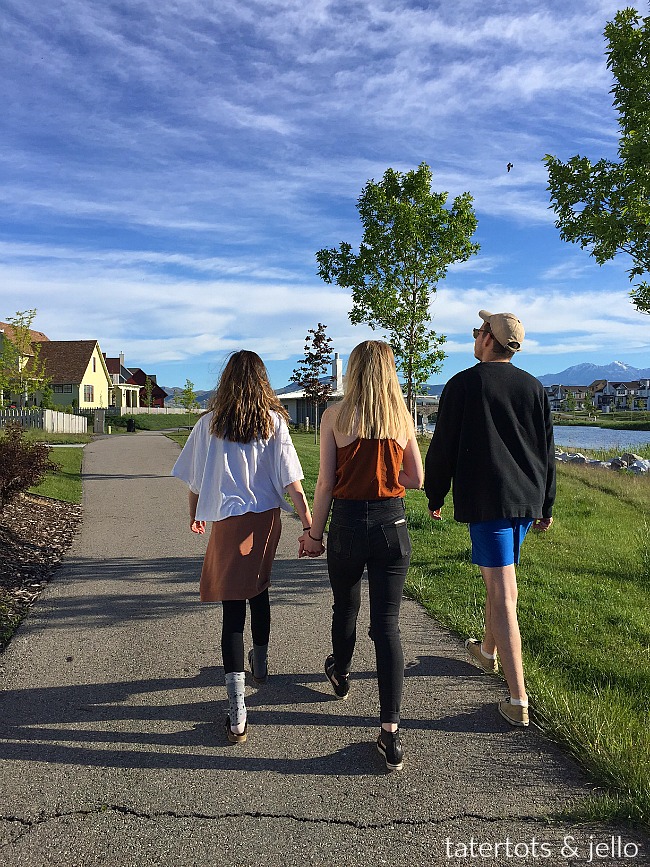 We also love eating dinner by the lake before our walks. Since there is a Subway at the bottom of our neighborhood, it's so easy to grab a couple of sandwiches and spread out our picnic blanket at the lake. So when Subway contacted me and asked me to try out their Rotisserie-Style Build-it-Better Chicken Sandwich, I said I would love to!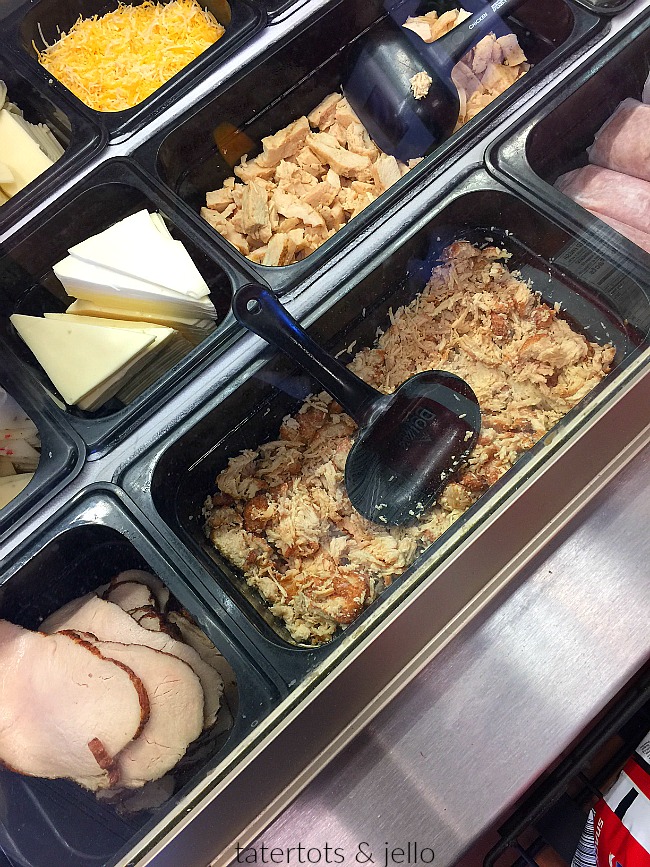 We've enjoyed eating Subway sandwiches for years because we love being able to customize each of our sandwiches and watch them being built! There are so many crisp veggies that you can add. I pretty much put every single veggie on mine. The more, the better! Subway is also very affordable.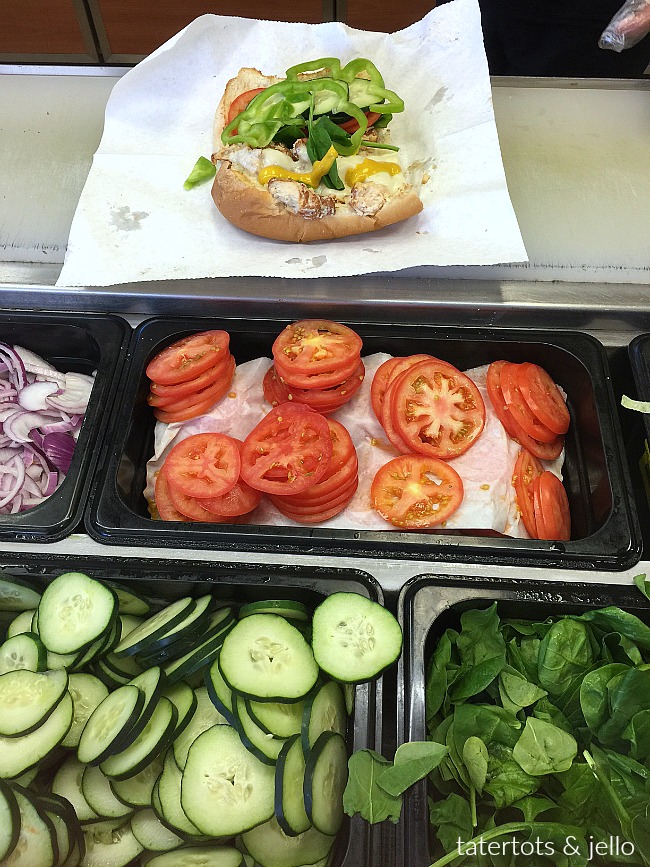 I was happy to hear that Subway's Rotisserie-Style Chicken is hand-pulled white meat, raised without antibiotics. I thought the chicken was very flavorful, juicy and tender. We built two sandwiches. Since I love spicy food I paired mine with jalapeno cheese and mustard. The other sandwich we tried provolone cheese and honey mustard sauce. Another thing I love about Subway is that they toast their sandwiches so the cheese melts and it makes the sandwich warm and toasty. Then we piled them with veggies – tomatoes, cucumbers, green peppers, lettuce, spinach, onions, pickles and I added jalapenos to mine! YUM!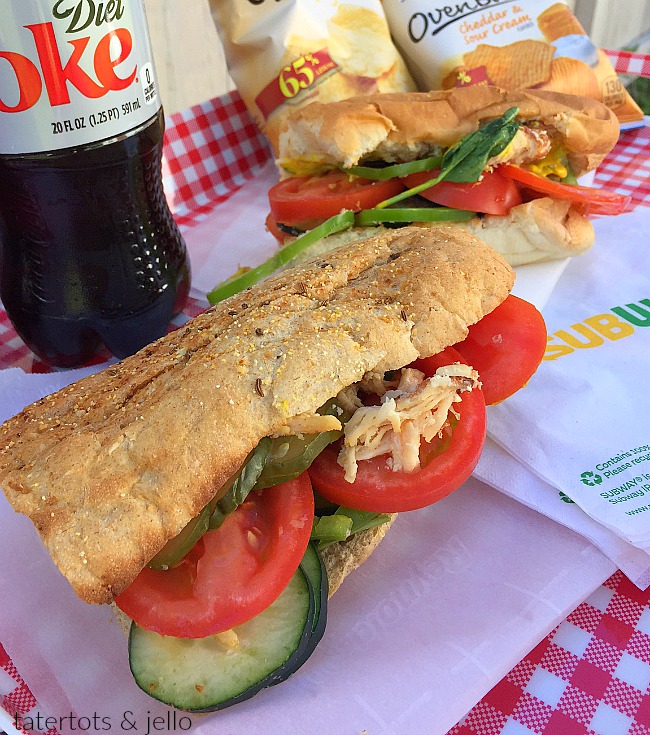 Eating Healthy with Subway Rotisserie-Style Chicken Sandwich
As a mom it's the perfect option for days when life is a little too crazy to plan dinner, and the perfect picnic dinner idea too!
We took them down to the lake and enjoyed our healthy dinner.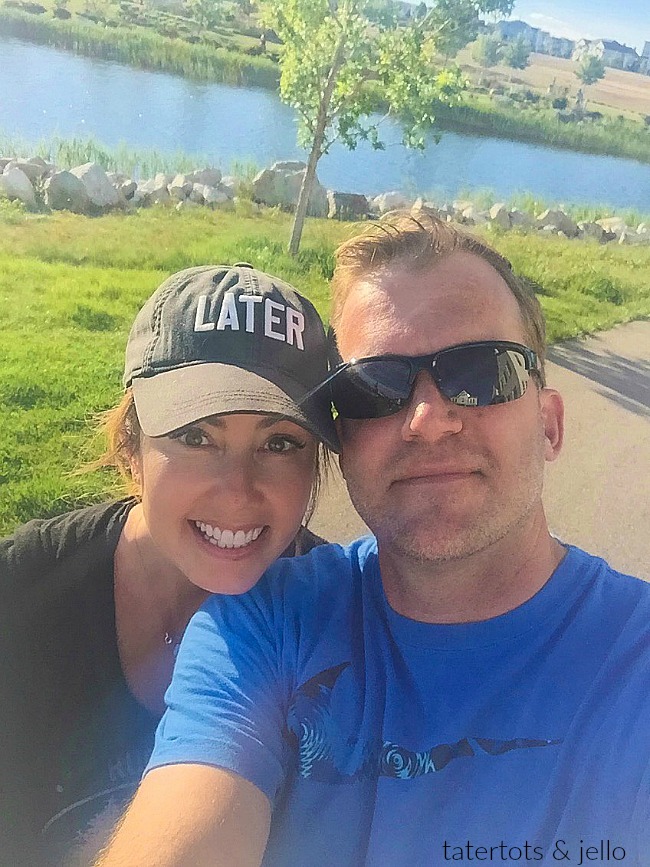 Subway fits into our healthy, active lifestyle and it's a quick meal that is packed with veggies and my kids LIKE! Perfect for us. Thanks for letting us review your Build-it-Better Rotisserie- Style Chicken Sandwich, Subway – it was fun!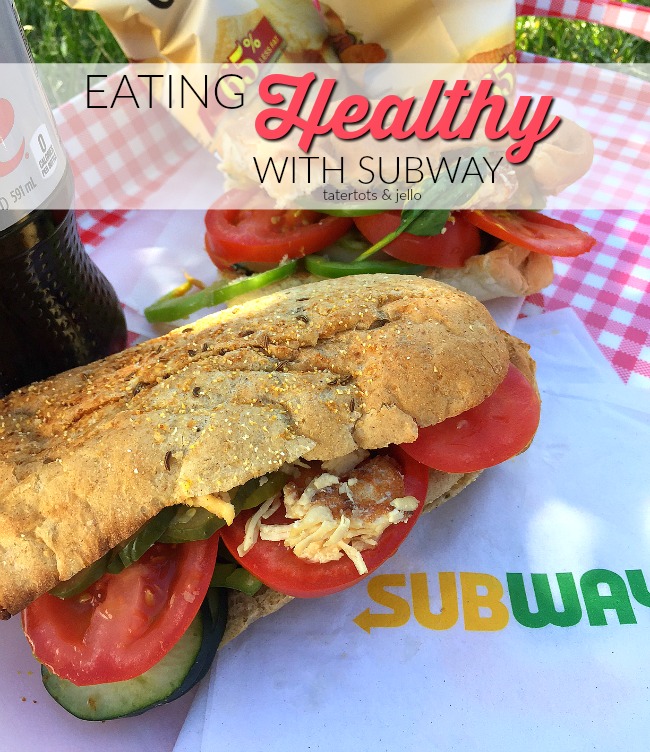 This is a sponsored conversation written by me on behalf of Subway. The opinions and text are all mine.
xoxo