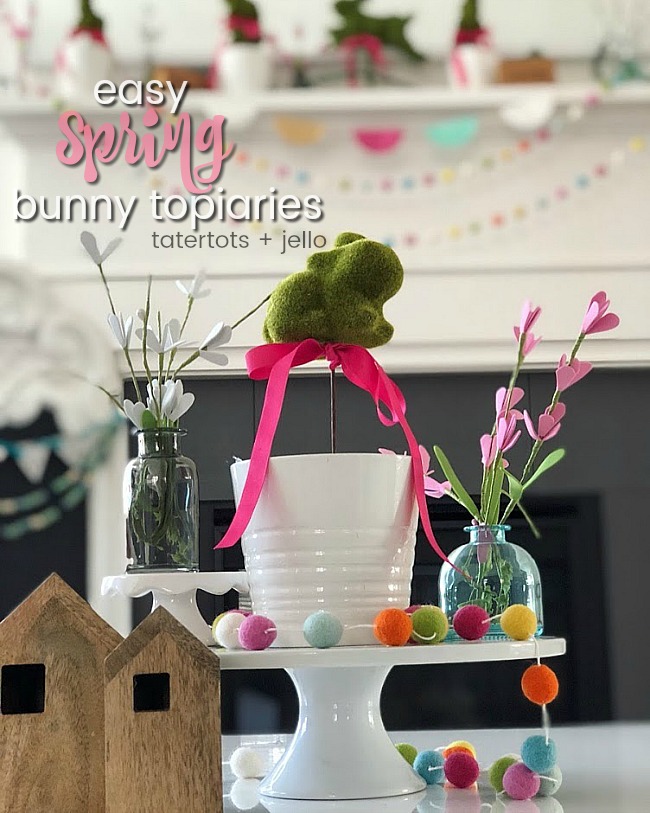 There's something that just says SPRING about bunnies. I am not a big Easter decorator but I love to decorate for Spring and leave it up until Summer. This year I wanted to make some topiaries and when I saw these moss bunnies I knew they would make easy topiaries for my mantel.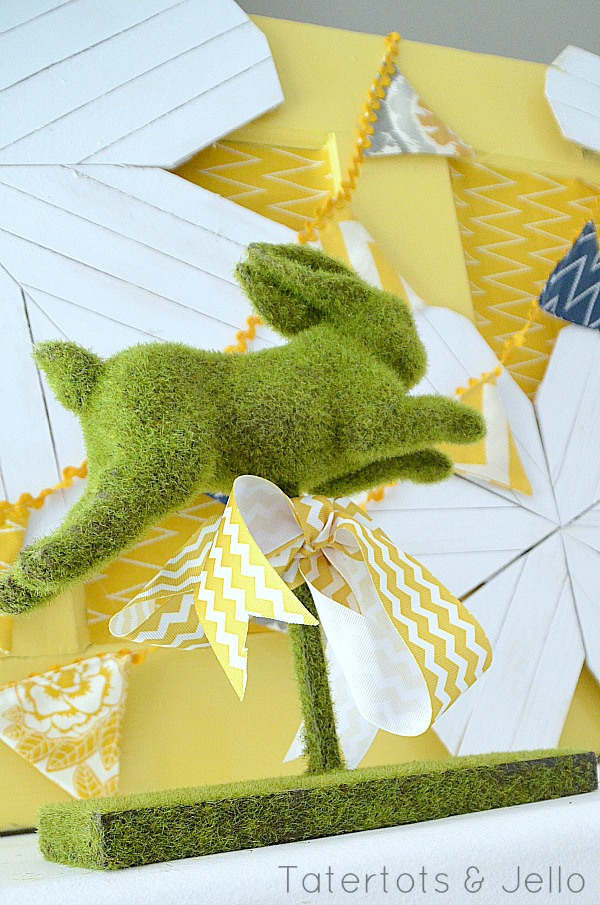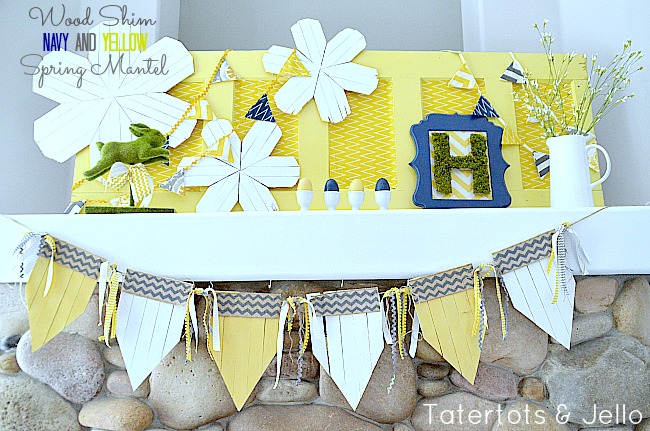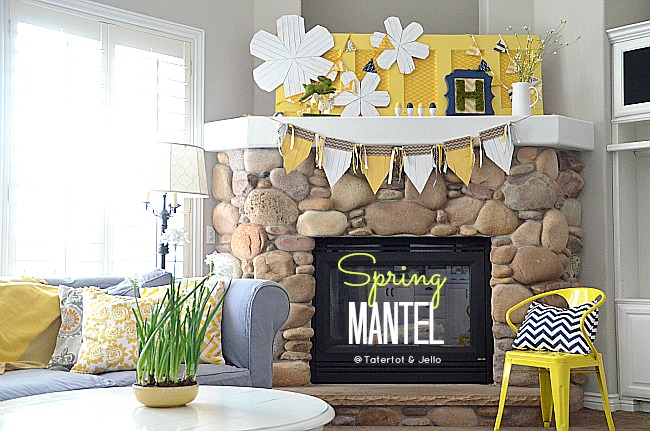 Spring Wood Shim Flower Mantel
A few years ago I made a spring mantel and I found this bigger moss bunny. I love that these smaller bunnies kind of match that one. So I got it out to go along with the smaller, potted bunny topiaries.

Supplies:
Pot
Bunny on a stick
Foam
Ribbon
Moss or decorative stones to put on top of the pots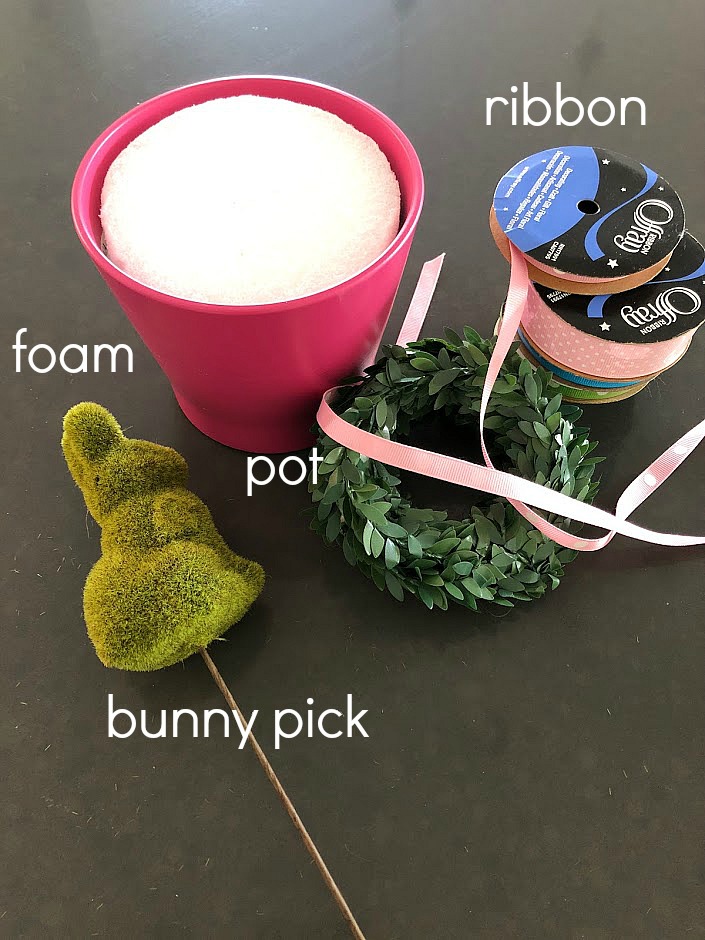 This is so easy to do.
Just grab some bunny picks. I found mine at Hobby Lobby.
I had some foam trees and I cut those up and fit them into my pots. You can also use floral foam OR sand
Tie a ribbon on the bunny pick and put it in the pot.
Voila! You have a little bunny centerpiece of focal point.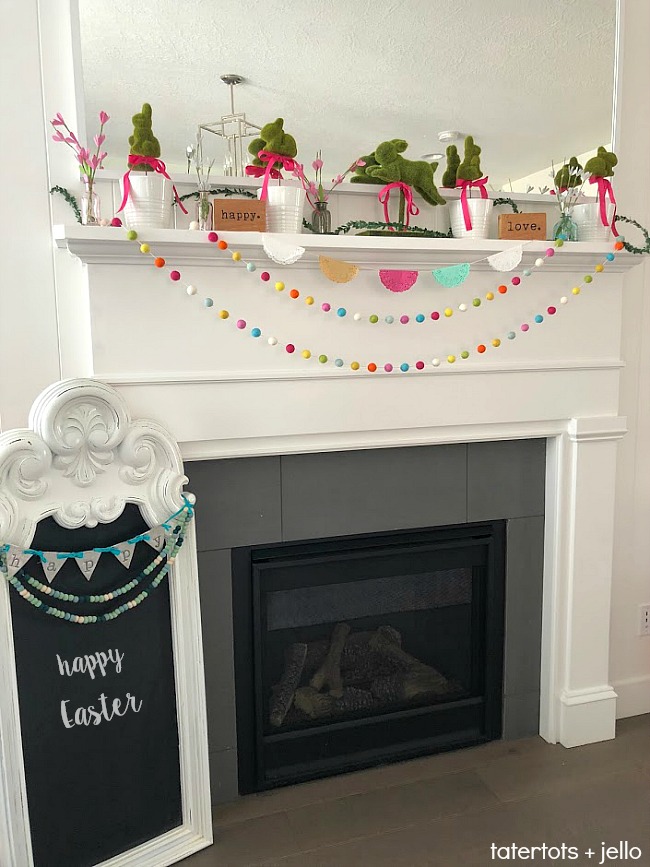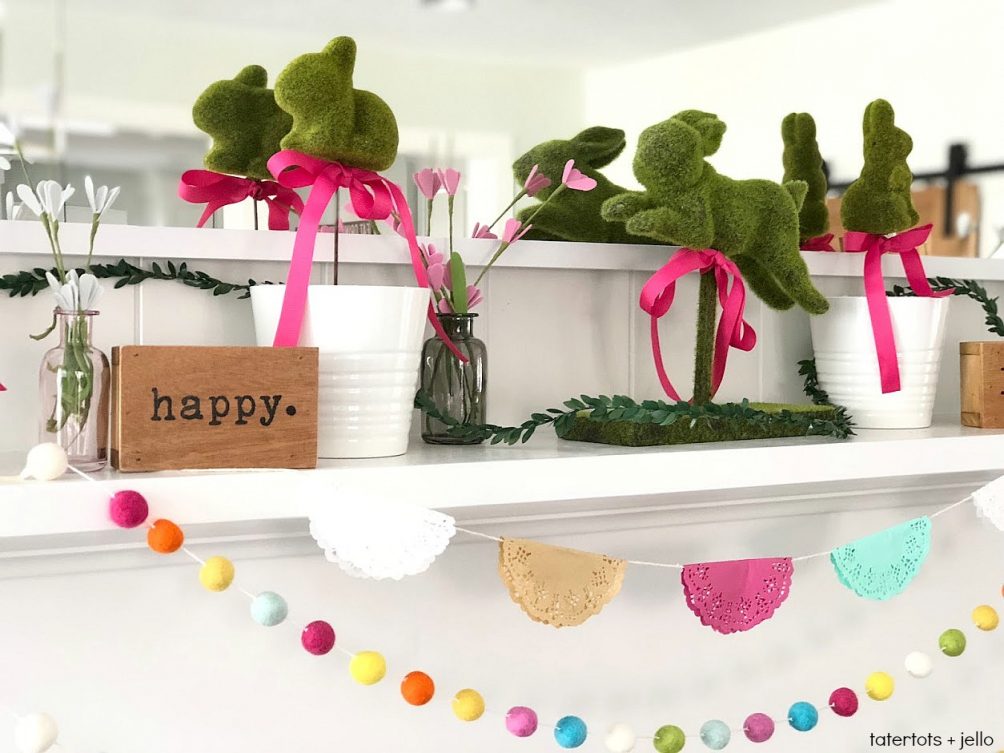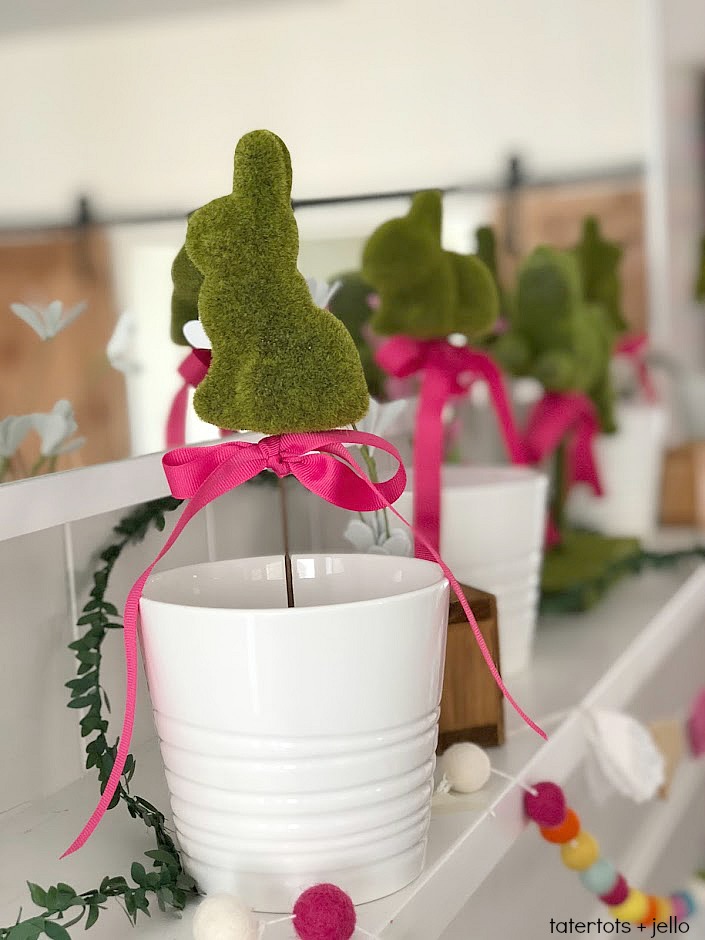 Here are some other easy ways to bring Spring colors into your home!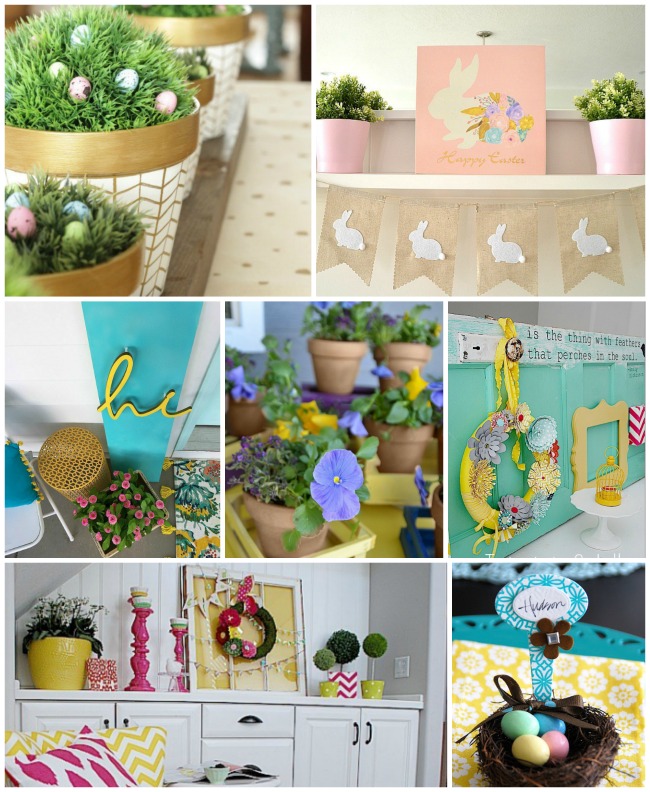 Herringbone Painted Pots || Simple Spring Mantel || Hi 3-D Spring Sign
Flowers in Thrifted and Painted Crates || Spring Mantel on Reclaimed Door
Spring Moss Wreath on Vintage Window || Nest Spring Table-setting
What projects are YOU working on for Spring?
Let us know in the comments!!
Have a Beautiful Day!
xoxo