I partnered with Offray Ribbon to create a Plaid ribbon wreath. All opinions are my own.
Easy Plaid Ribbon Holiday Wreath Tutorial. Use ribbon to create a festive plaid wreath that is perfect to display all holiday long!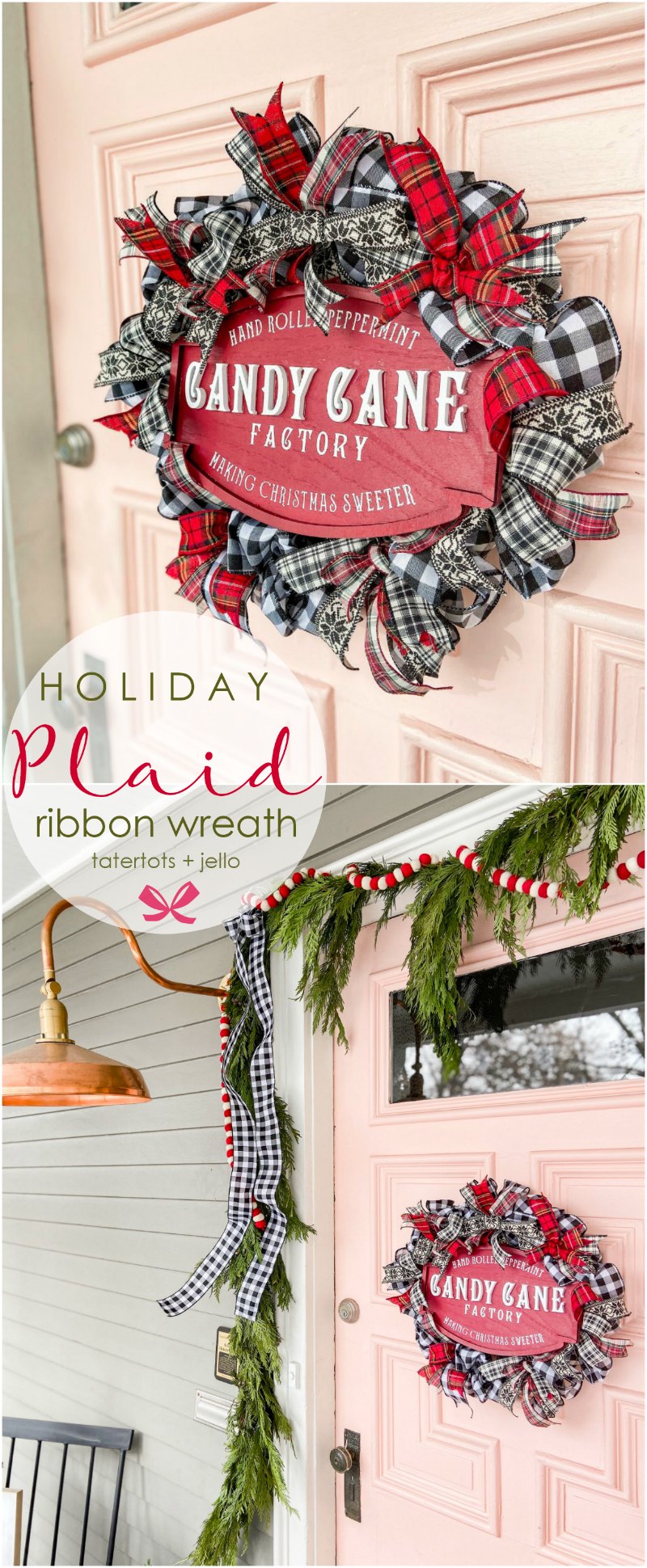 Easy Plaid Ribbon Holiday Wreath Tutorial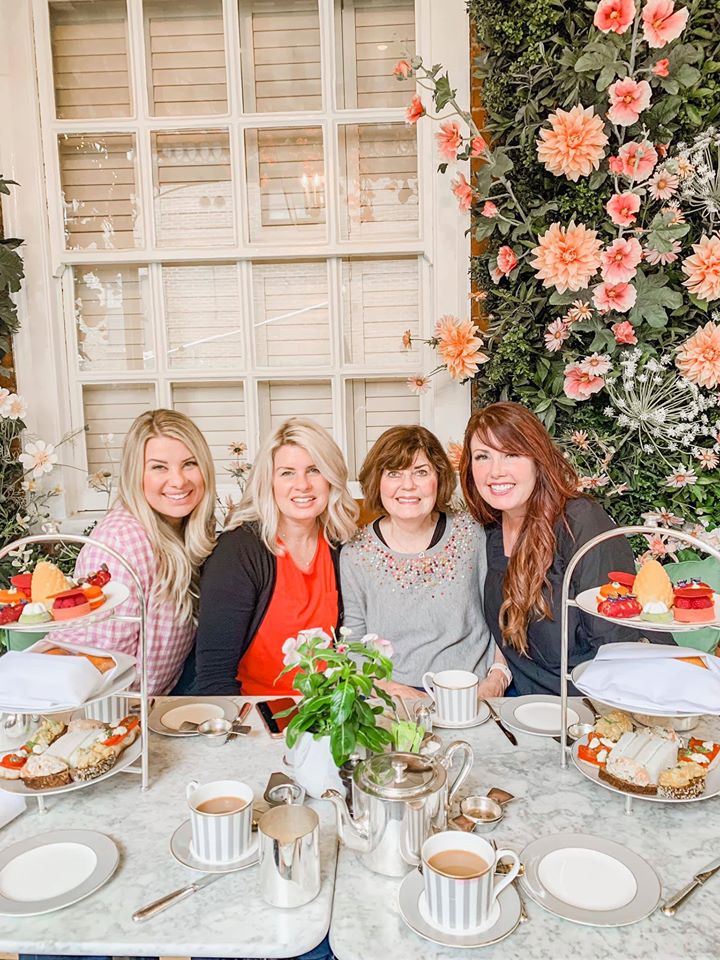 My mom, sisters and I went on a girls' trip this fall to Scotland!! Scotland has been at the top of my bucket list for so long! (mostly because of the Outlander books). I fell in love with the lush countryside and all of the PLAID!!
Plaid Scottish-Inspired Holiday Wreath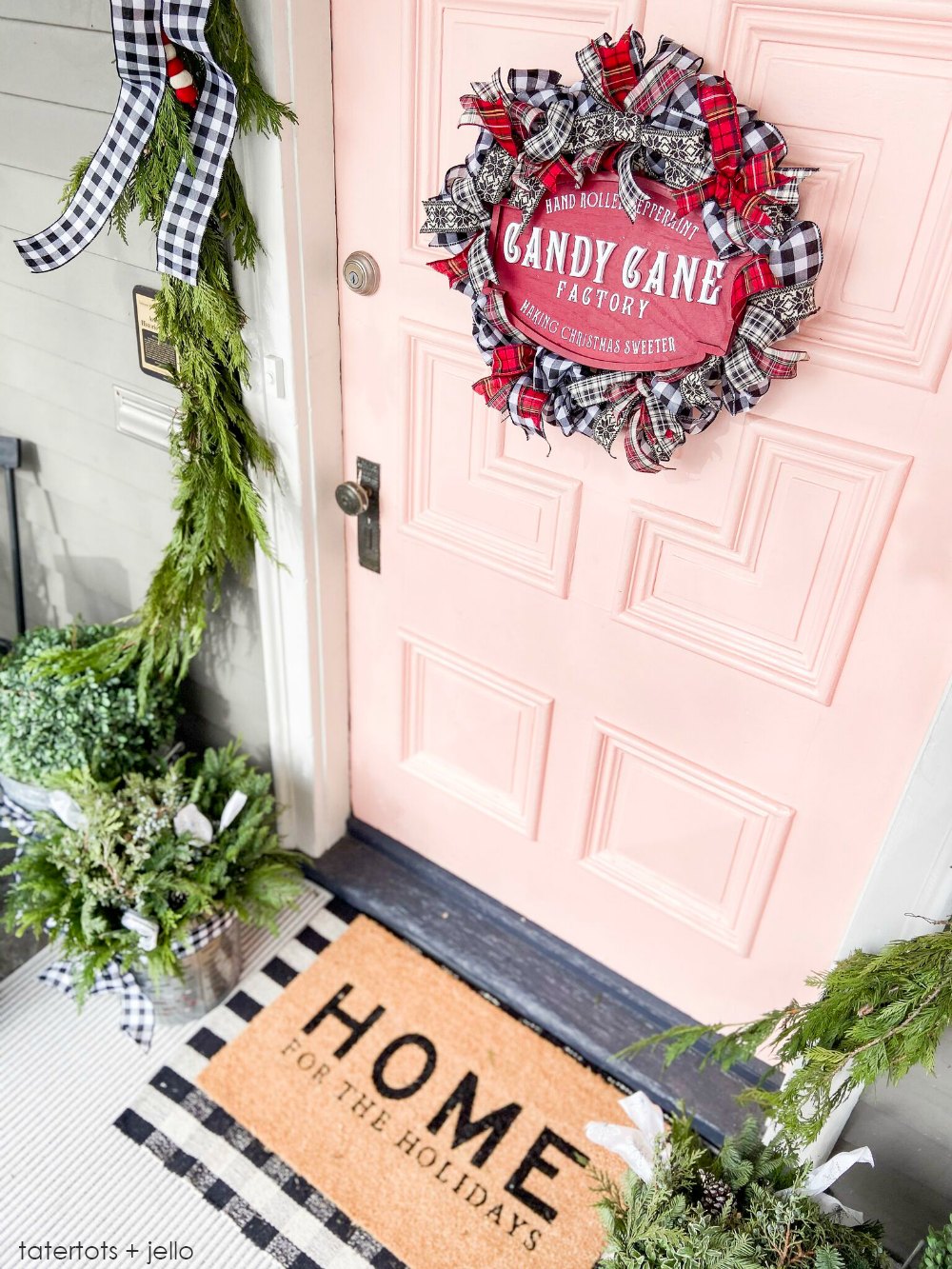 So this holiday season I really wanted to create a tartan wreath! I love plaids, especially during winter. There are so many plaid patterns and I love the look of pairing different plaids together!
So when Offray Ribbon ontacted me to see if I wanted to create a holiday project I immediately thought of my tartan wreath. You see, Offray Ribbon makes all of the ribbon at JoAnn Stores and Walmart!
I headed over to my Millcreek JoAnn Store and WOW do they have ALL of the ribbon of my dreams! There is SO many plaid ribbon patterns at JoAnn Stores.
Different Plaid Patterns Compliment Each Other
I gathered 5 different Offray ribbon patterns together to make my wreath. I beauty of this project is you can use as MANY different ribbons or as FEW ribbons as you want, depending on what you want YOUR wreath to look like!
Once you have your ribbon, a wreath form, some pins and hot glue, you are ready! I also added a little sign to the middle of my wreath. But it's totally optional. The wreath looks super cute on its own too!
Easy Plaid Holiday Ribbon Wreath Tutorial
Supplies:
3-6 Different Offray ribbon (3 yards each)
Plus 1 Offray ribbon to wrap around the wreath form and create ruffles with. (approximately 12 yards – depending on your wreath form width)
Wreath form (I used a 16-inch wreath form)
1 yard of thin wire
Straight pins (12-15)
Hot Glue Gun
Directions:
Use your main Offray ribbon to wrap around the wreath form.
Then take the remaining ribbon from your main ribbon and make a loop 6 inches long and fold it back on itself and twist the ribbon, creating a loop.
Hot glue the loop to the top of the wreath, spacing it slightly toward the middle of the wreath.
Repeat this step again with the next loop, centering it next to the other loop, but slightly toward the outer edge of the wreath.
Repeat this process, alternating each loop back and forth, creating a ruffled effect until you have covered the entire top of the wreath and you meet back at the beginning of the ruffles.
Don't stress about making these ruffles perfect. They will be covered by the other plaid ribbons and are just a background for the wreath.
Once your ruffles are done, you will make a ribbon flower using your 3-6 other ribbon patterns.
Cut 3-5 ribbons in 10-inch sections. You can make the ribbon flower thicker by using more ribbon. I used four different Offray ribbon patterns.
Cut a 3-inch piece of wire. Take the ribbons, lay them on top of each other and tie them in the center with the wire. Pull the wire tight so the ribbon are secure.
Fan the ribbon out so it makes a flower shape.
Use a pin to attach the ribbon flower onto the wreath form. Arrange the ribbon lengths so they fan up like a flower, with the center of the flower lower than the ribbon petals.
Cut one more length of ribbon (also 10-inches). Make a loop in the center of that ribbon and tie a knot behind the loop, securing the loop.
Take another pin and pin that ribbon under the loop into the center of the flower, so the loop is rounded outward.
Do this 6 times for a 16-inch wreath. If you are using a 12 inch or 14 inch wreath form you can make 4-5 flowers instead of 6.
One all of the ribbon flowers are attached to the wreath form, arrange the ribbon to your liking. You can also trim all of the ends into a v-shape if you like that look better than a straight cut edge. It's up to you.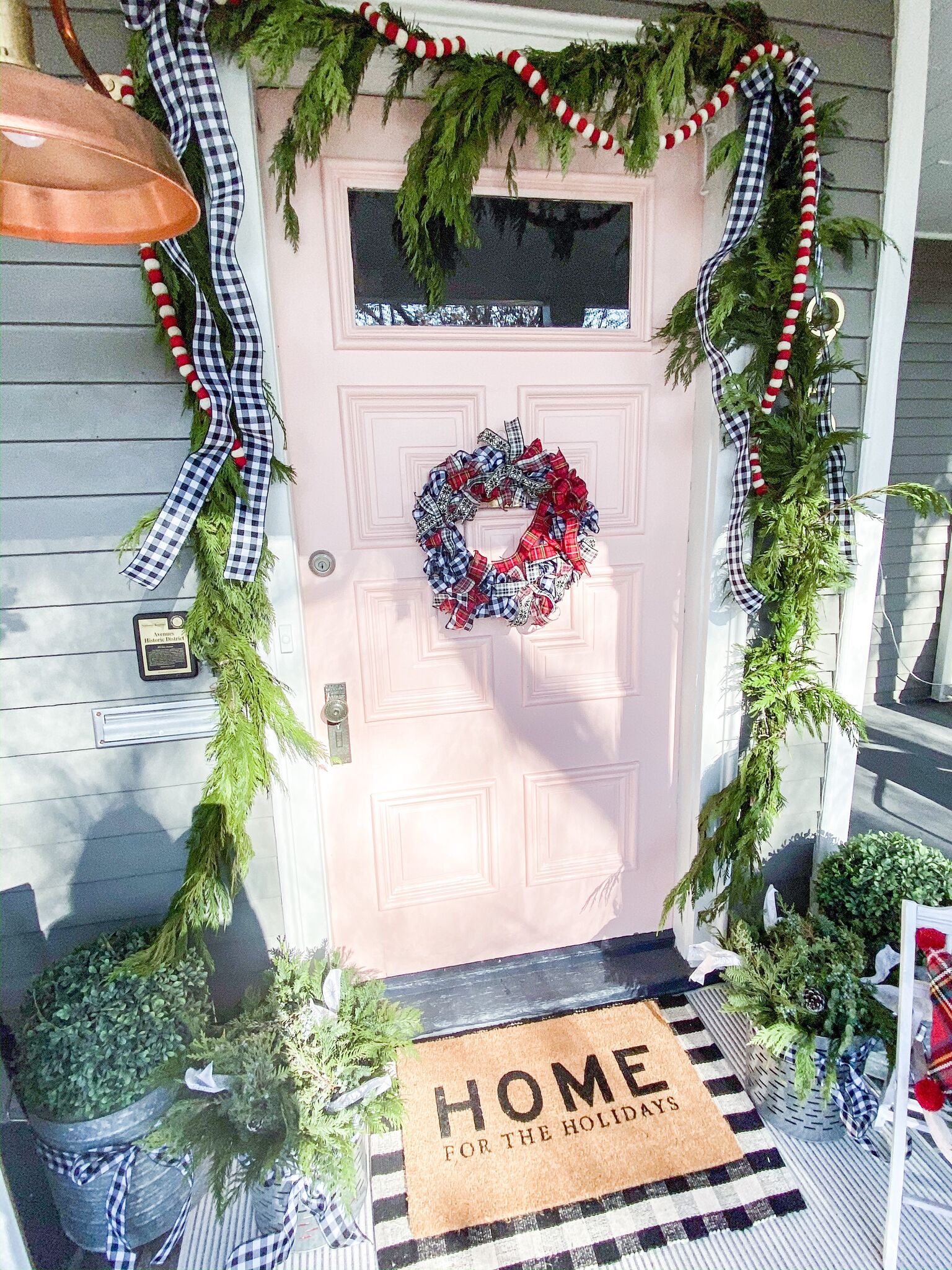 If you are leaving your wreath plain with no sign in the middle, add a bow to the side of the wreath.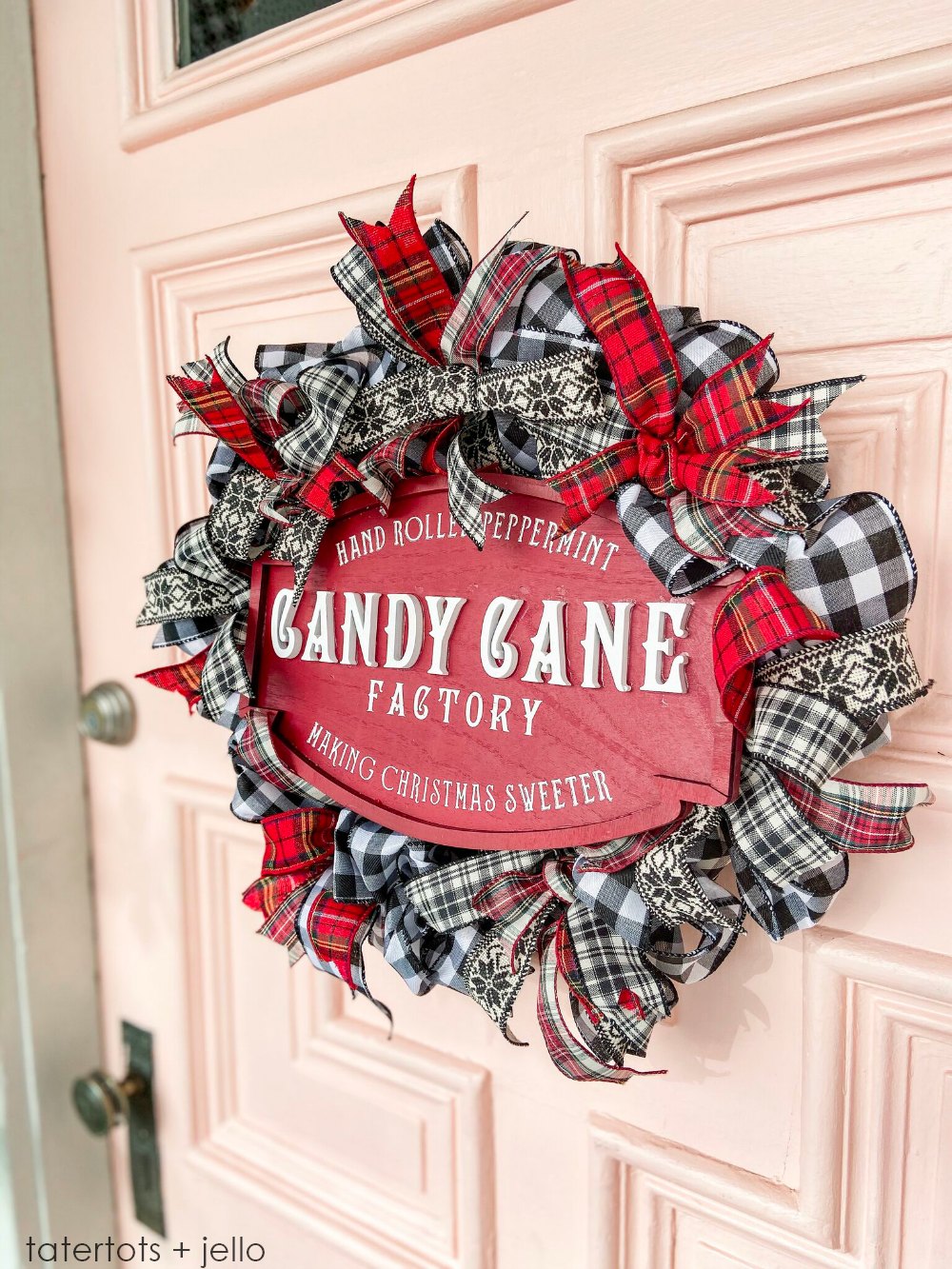 Optional – add a little sign to the middle of your wreath. You can also add a family initial instead of a saying if you want!
Enjoy your wreath!! Follow along with @offrayribbon online for more ribbon crafts! You can get the ribbon I used online at offray.com and at JoAnn Stores or Walmart!
Have a Creative Day!
xoxo