As I promised in my Easy & Simple Graduation Party Ideas post last week and in the easy diploma treats post, I've got another fun and easy graduation party treat idea for you today!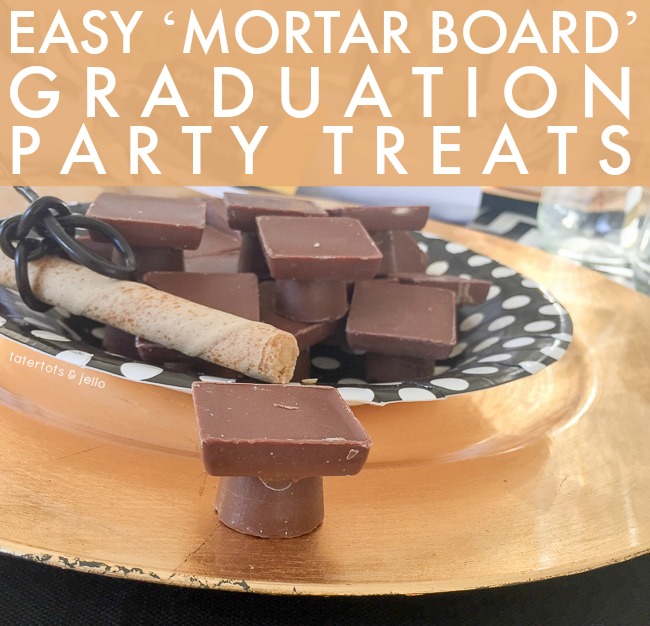 You'll love making these easy "mortar board" graduation party treats. (Why "mortar board?" Just another way of saying "graduation cap!") You can use them on their own or as part of your graduation party.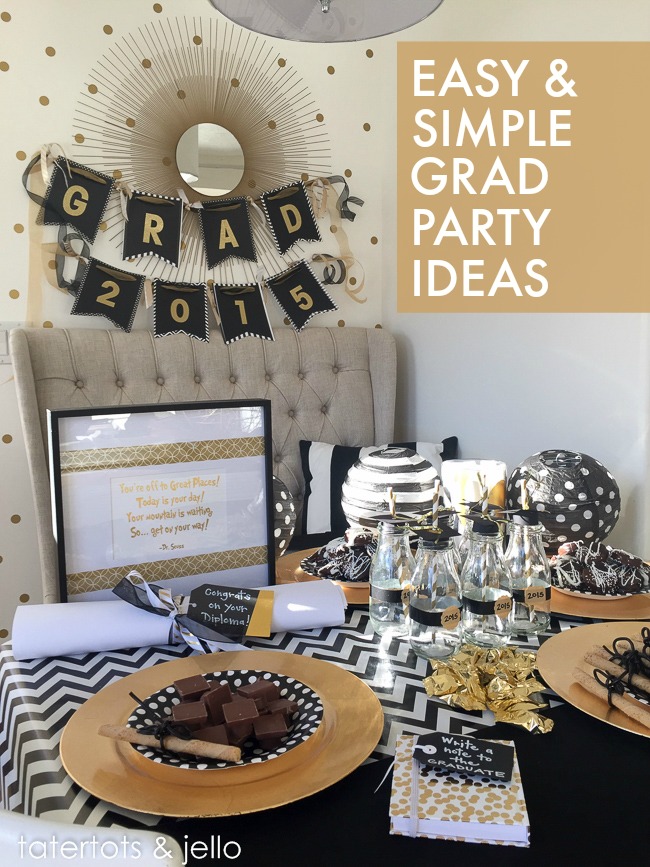 Here's all you need to do: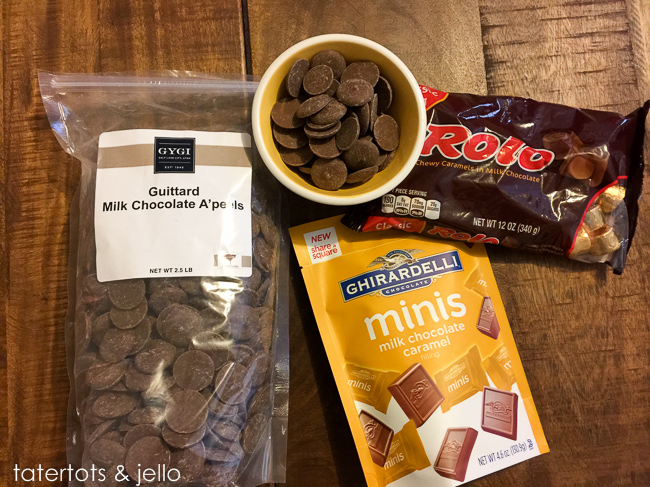 You'll need:
Rolos
Ghirardelli Minis
Your favorite melting chocolate (available as chocolate apeels at craft stores by the cake decorating supplies, or you can get the dipping chocolate from your grocery store in the baking aisle)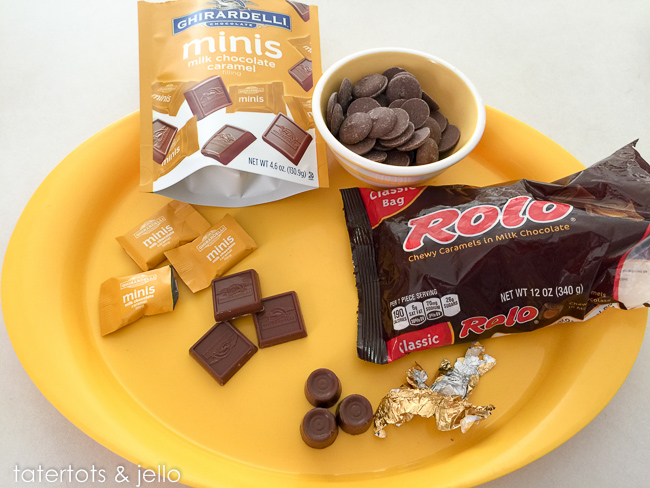 Melt chocolate in microwave according to directions. I did mine for 1 minute 15 seconds, stiring every 30 seconds. (It may be less or more time depending on how much chocolate you are doing.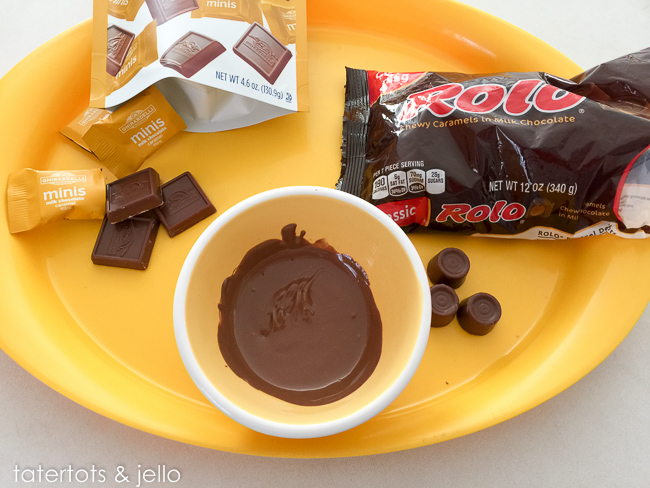 Dip the top of the rolo in the chocolate, put the Giraardelli Mini on top. Let set for 5 minutes.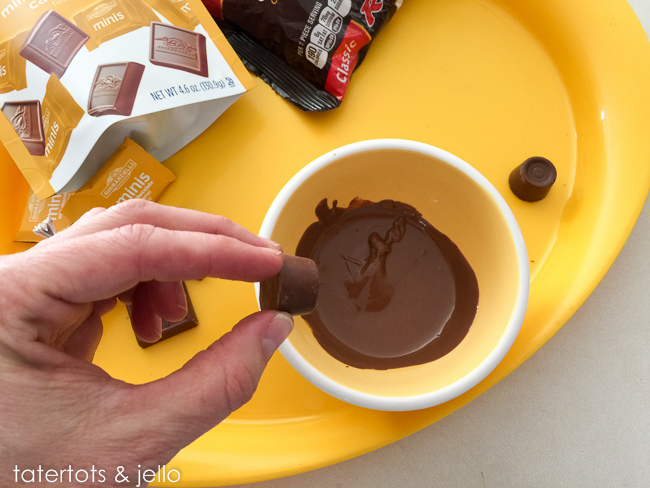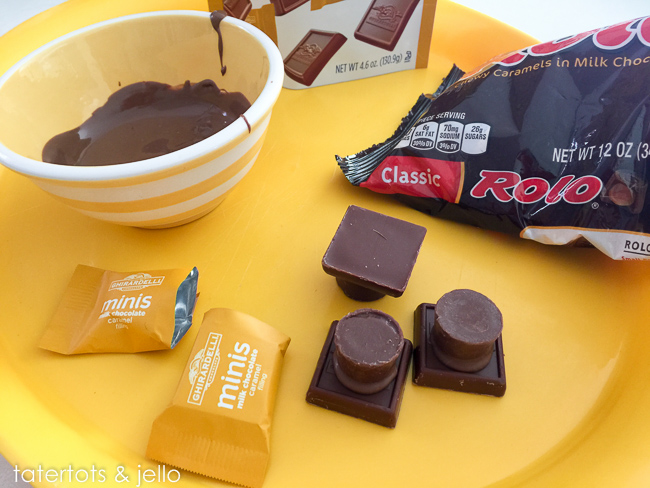 (Did you know? Before the diploma is received, the tassel is worn on the right side. After graduation, the tassel is moved to the left side.)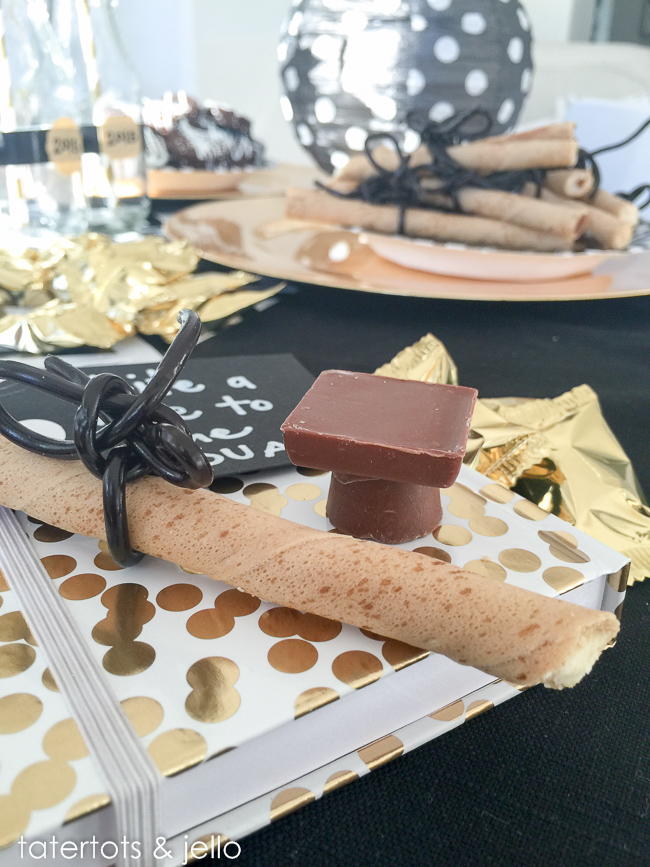 Enjoy!
Congrats to the Graduating Class of 2015!
(More easy grad party ideas coming soon!)
xoxo