When my kids hit high school, something strange happens: homework gets harder. And it's harder to help my kids with their homework. Sure, the school offers tutoring, but usually when my kids need help, it's not during "office hours!" So we were excited when Chegg Tutors offered to let us try the service for easy homework help.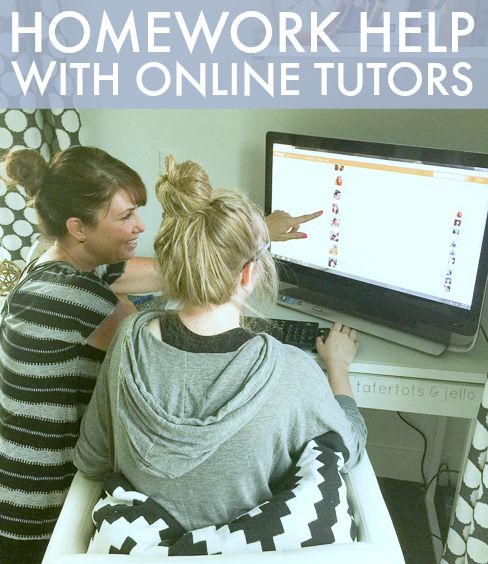 Chegg Tutors is all online, 24/7. But the best part: real, experienced tutors, live, anytime. We gave it a try with some US History homework!
We hopped onto Chegg Tutors and logged in. We were excited to get a free trial in the first week! (You can, too: Chegg wants to make sure Tatertots & Jello readers get to try it! Sign up here and get a free trial in your first week.)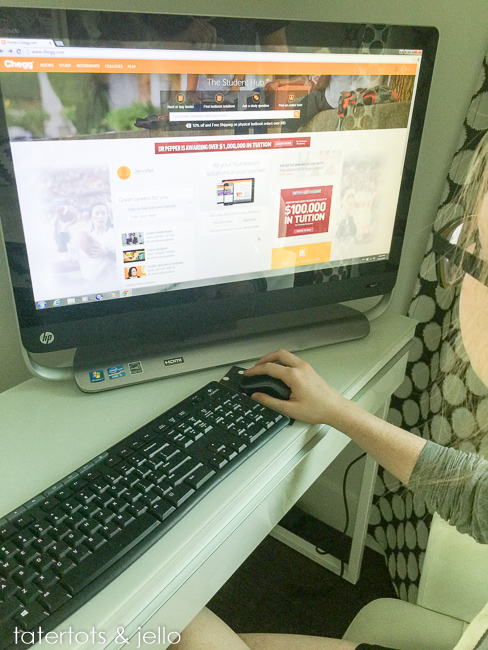 We were tempted to explore all of the other cool features on Chegg, but we went immediately to find a tutor. Here's what we discovered:
We searched for US History tutors, and found a long list of credentialed, experienced tutors!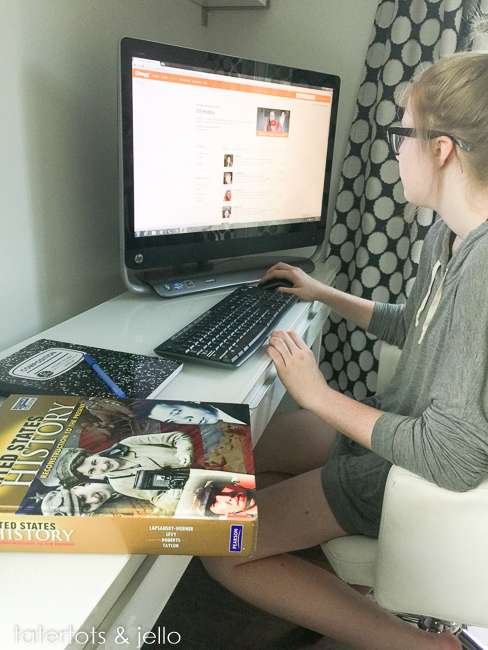 Even on a Sunday evening (last-minute homework? us?), we found there were 19 tutors ready to help us right that minute. They're recent university graduates, experienced college students, all vetted based on experience and academics.
That's pretty amazing. While you can schedule lessons in advance, with a busy schedule it's hard to set a time. So we tried the on-demand access, choosing one of the tutors.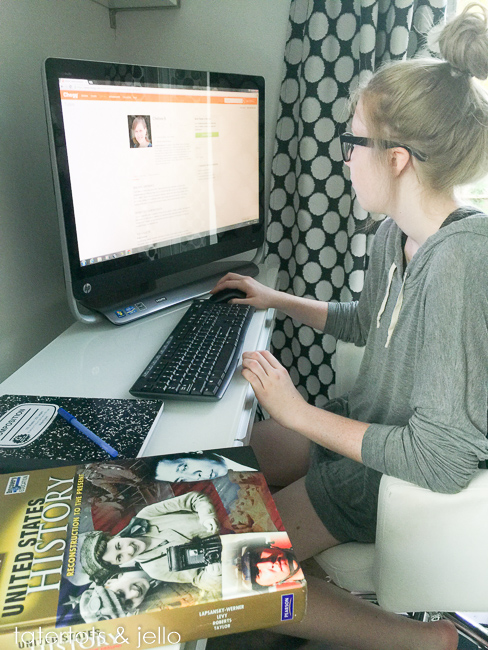 The online lesson space includes video chat and a whiteboard. We used just the text chat and the whiteboard, and the tutor made the concepts very clear and understandable. We discussed them in the chat window and then she summarized them in the whiteboard space.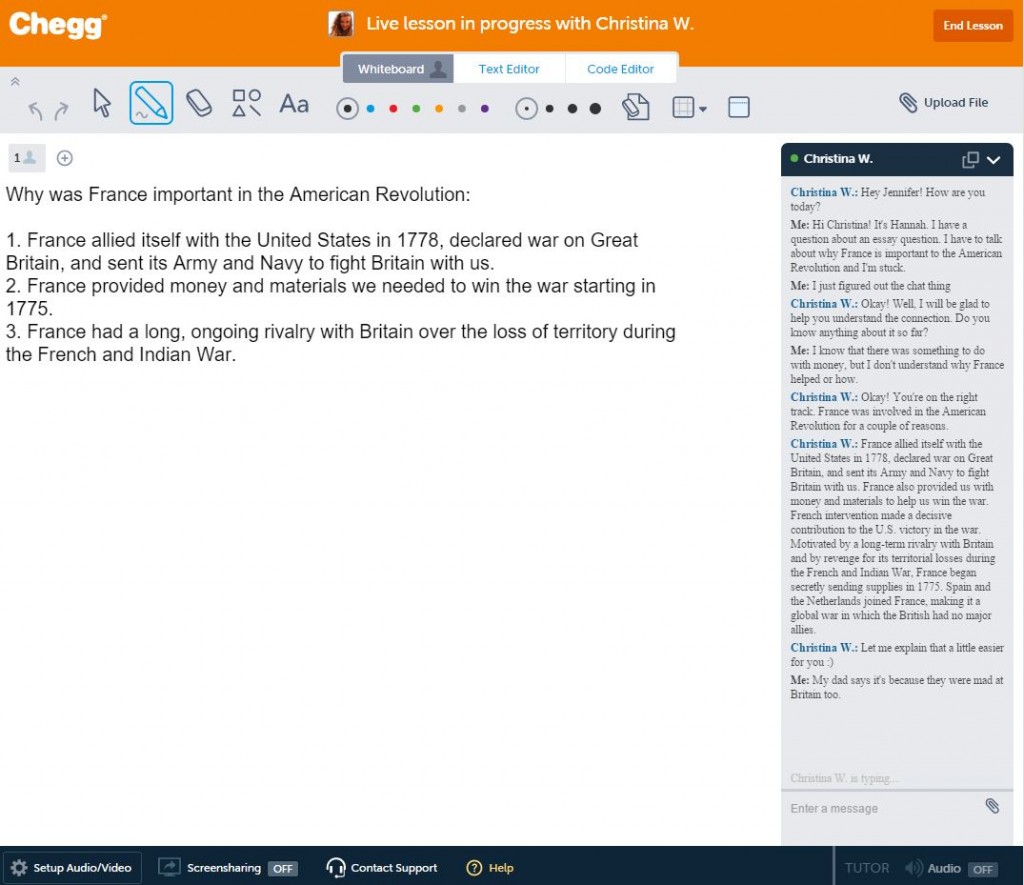 (Here's another sample screen – we used a sample from Chegg because it shows more than ours did):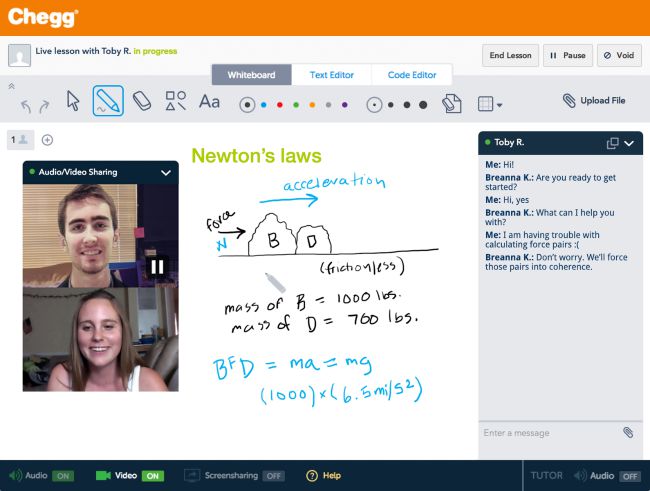 It's great for homework meltdowns, help with difficult concepts, and even essay reviews. And there's even an introduction for parents before you get your kids started trying it.
Chegg Tutors is giving Tatertots & Jello readers a free trial to make sure every student finds it as helpful as possible. Sign up and receive a free trial in your first week!
We're excited to try it this year!
Have you tried online tutoring? Let me know in the comments!

This post was sponsored by Chegg, and all opinions and photos are my own. See my disclosures.