Welcome to the Summer of Paper series – where we've invited fabulous guests to create projects using supplies from my Home + Made paper decor line.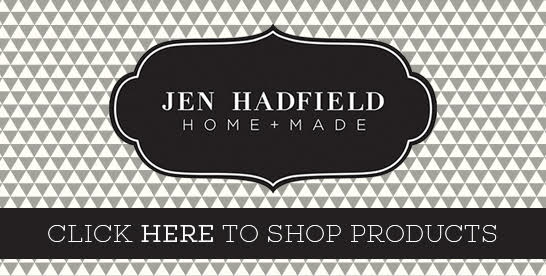 Hi! I'm Jen Goode (goodie), and I'm the owner of JGoode Designs, an Illustrator and self proclaimed Creativity Adventurer based in Colorado. I create art to use in DIY project design and licensing and currently work with a variety of brands including HP and Cricut. I share tutorials, printables and inspiration on my blog 100 Directions to help YOU get creative.
Are you ready to get creative? I am so excited to be here today to share a fun DIY art collage project with you. I love the colors and patterns in Jen's new Homemade collection with Pebbles Inc. It's such a perfect set to create all kinds of beautiful pieces. I decided to create a wall art design to showcase the pretty florals in the 12×12 paper pack and then add a touch of gold accent. You can mix and match these papers to create your own custom collage art (or lovely art cards too). Pick the flowers and quotes you love best, grab your Mod Podge and you're set!
Materials you need:
Jen Hadfield Homemade 12×12 Paper Pack
Jen Hadfield Homemade Jewel Stickers
Jen Hadfield Homemade Gold Chevron Cardstock
Jen Hadfield Homemade Gold Garland
Wood board (I used a 12″x24″ board)
Bakers Twine (green)
Scissors
Hole punch
Mod Podge (I used the Chalkboard matte finish to decrease shine)
Craft Glue
Paint brushes
Fine Point Sharpie Black Sharpie
Instructions:
Prep:
Sketch out the design you'd like to create. You can create the same design I did or customize your own, just move the flowers around how you like them.
Cut out flowers and other shapes from the patterned papers. Cut out quotes from word paper.
Cut garland pieces and trim off threads. Use a hole punch to create tiny gold circles from the cardstock.
Cut background paper into strips. This is especially helpful if your wood board is not exactly 24″ tall. Mine was really about 1/4 longer, so using strips of paper, I was able to give the illusion of a fully covered board.
Cut out heart shapes from the pink chevron pattern paper to include if you'd like.
Assembly:
Decoupage the background paper to the board. Using a paint brush, apply Mod Podge to the raw wood board and then place a paper strip. Rub the paper smooth and apply Mod Podge to edges to seal. Repeat the process until the entire board is covered with the background paper. Do not cover the entire board as the Mod Podge might dry quicker than you can place all the paper at once.
Coat the entire board with Mod Podge to seal the entire piece. Allow to dry.
Lay out your design on the board, placing flowers where you'd like them without adhering them yet. Once you decide on your layout, decoupage each piece to the board. Use a paint brush to apply Mod Podge to the flower or shape, place where you'd like it. Rub smooth on to the board and then brush Mod Podge over the top to seal in place. Repeat until all your paper images are in place.
Using the paint brush, apply Mod Podge where you'd like your stems. Carefully place Bakers twine and then seal in place with more Mod Podge.
Decoupage the quote pieces in place as desired.
Finish the art with little touches of gold confetti and garland circles. Use glue to apply these pieces and do not coat with Mod Podge. Apply anything on top of the gold will decrease the shine.
Allow to dry.
I hope you have fun making this custom art for your own home. Experiment a little, change up the colors and add in some fun hand drawn accents. You can personalize your decor art as much as you'd like. This beautiful collection of papers and accents that Jen has created will look gorgeous in your home!
*********
Thanks Jen! I love your artwork! It's just gorgeous! Here are a more ideas from Jen that I know you'll love: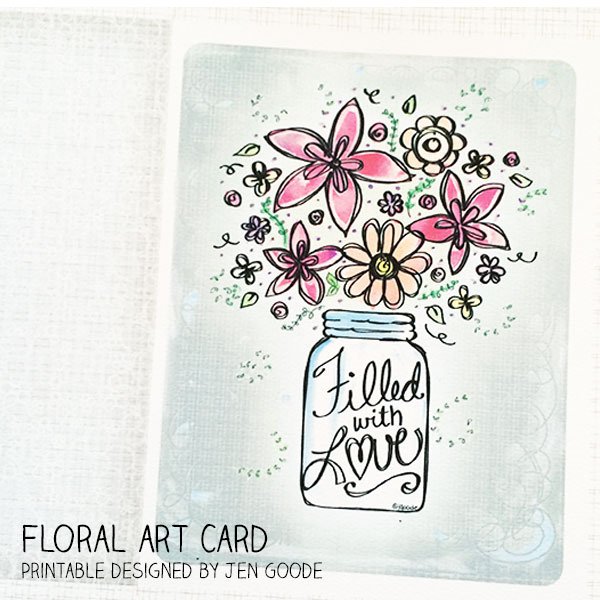 She's got this gorgeous Floral Art Card Printable that would be so cute for a card!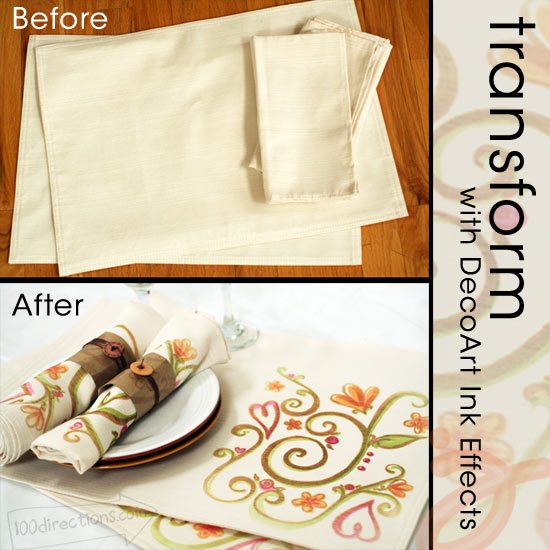 She also has this Pretty Painted Place Setting that is just gorgeous!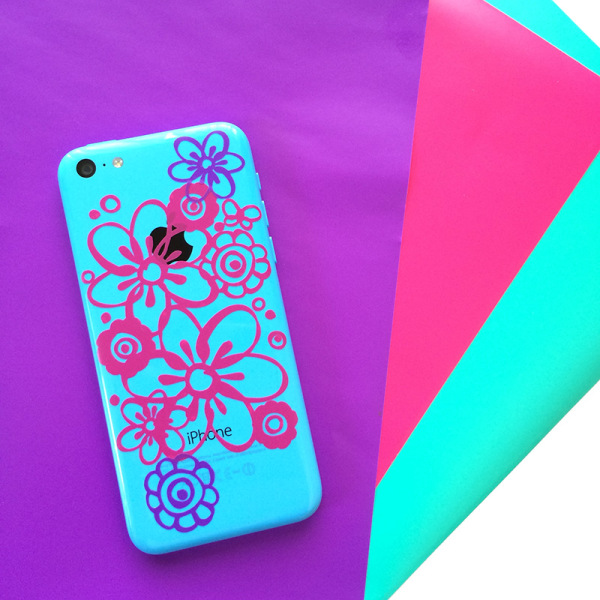 And she also has this fun tutorial for creating Floral Art for Your Phone!




And if you'd like to try this project she shared today, you can find my
Home + Made line
at craft and hobby stores near you!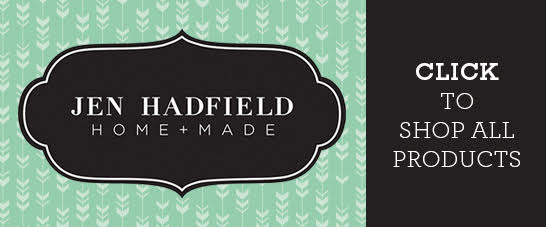 xoxo