I may have mentioned that I am not a big pie lover.
So at the holidays, I love to come up with something different that's just as festive.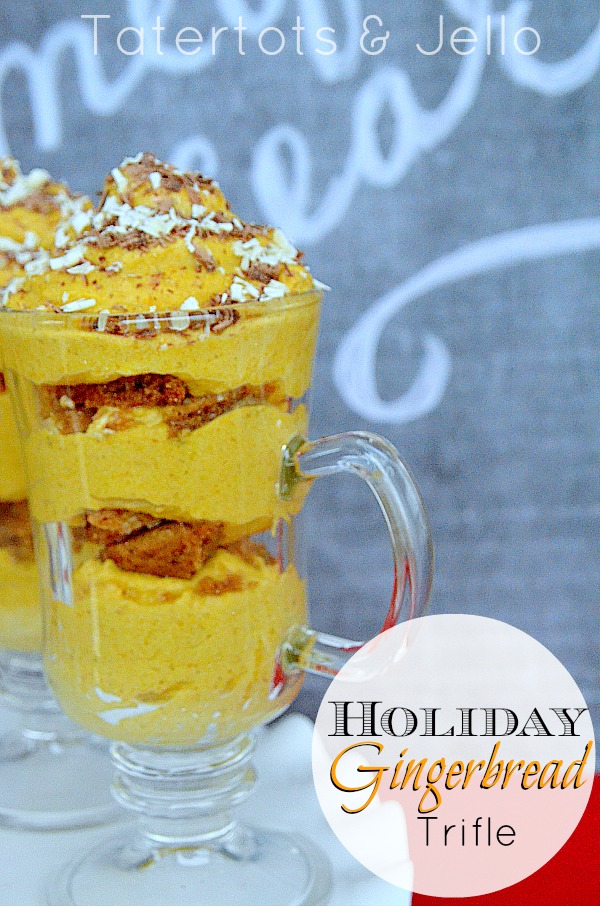 I have always loved trifle.
I make one almost every year. This year I thought it might be fun to make a Gingerbread trifle.
What screams HOLIDAY more than gingerbread??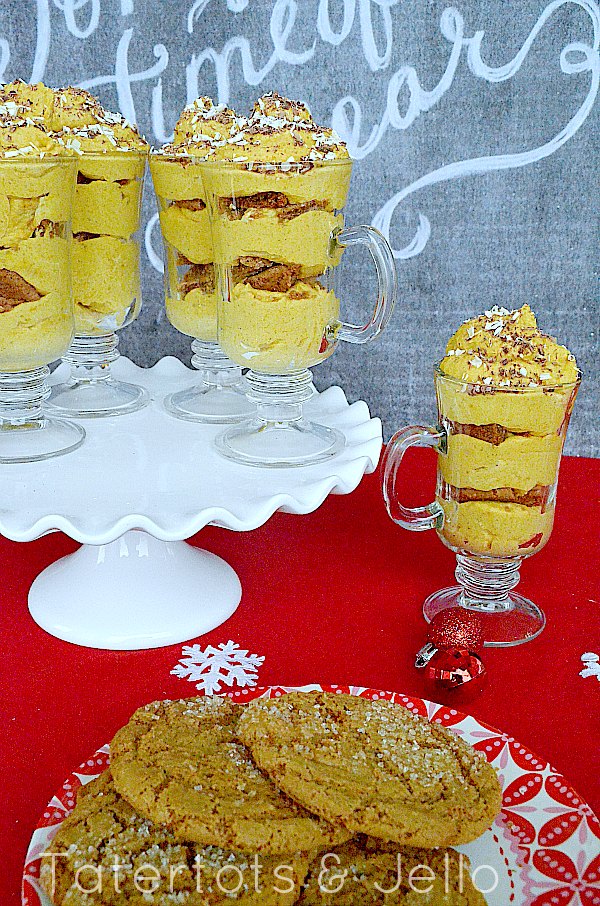 And last week I had the chance to tour the new Harmons at CityCreek. It's truly amazing. I learned so much. I also picked up a package of their freshly baked Gingersnap cookies. I thought they would be perfect to incorporate into a new family classic. Here's how to make this super simple and delicious alternative to pie for the holidays!
Ingredients:
6-8 soft Gingersnap or Gingerbread Cookies For Mousse:
1 (1/4 oz.) envelope unflavored gelatin
1/4 cup cold water 1 (15ounce) can pure pumpin
1/2 cup brown sugar, packed
1/2 teaspoon cinnamon
1 teaspoon all spice
1/8 teaspoon salt
1 1/2 cup chilled heavy cream (3 Tablespoons of sugar and a dash of vanilla to whip up the cream)
White and/or Dark chocolate bars for garnish (optional)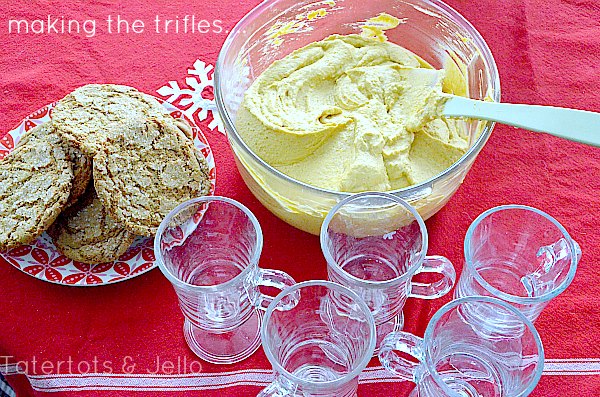 Directions:
Make Pumpkin Mousse: Sprinkle gelatin over cold water in a small saucepan and let soften for 1 minute. Bring to a simmer, stirring until gelatin has dissolved, Whish together gelatin mixture, pumpkin, brown sugar, spices, and salt in a large bowl until combined. Beat cream with vanilla and sugar until it holds soft peaks, then fold into pumpkin mixture gently.
Assemble the Trifle: Put a dollop of pumpkin mousse at the bottom of each glass container, then crumble up one cookie and put a third of it in a layer on top of the layer of pumpkin mousse. Do this three times, ending with a dollop of pumpkin mousse at the top. Then use a grater to grate some dark and white chocolate on top of the creation. Refrigerate for at least 2 hours before serving. You can make the trifle a day ahead, just wait until just before serving to add the final dollop of pumpkin mousse and chocolate shavings.
My kids loved these!!
Have you heard of Harmons? It is my favorite grocery store. I had such a fun time touring the store and finding out more. Some of my favorite things I learned are:
They fly all of their seafood in and NEVER freeze it.
They only keep hamburger out for one day in their stores and NEVER freeze ANY of their meat.
Harmons has researched the correct way to handle and display all of their produce — it's so pretty!
They source their food locally whenever possible – which I love.
Their workers are so passionate about working there – I love the atmosphere of the store.
I was amazed at their cheese counter — they have between 300-400 different varieties of cheese.
And the City Creek location has a full-size post office inside, plus an authentic gelato bar, and this is my favorite part — the City Creek location was designed as a city center. So there are 250 seats on their mezzanine level with free internet access. It's a great place for anyone to hang out, grab a cup of coffee and relax. So cool.
And because it's nearing Christmas, and Harmons is wonderful, AND they want to help you have a delicious holiday, a few of us have teamed up to offer you all 5 $50.00 gift cards to Harmons! SO FUN!! Here's a chance to win FOUR $50 gift cards to Harmons. Check it out. You will love it.
Do YOU have a favorite Holiday recipe??
Let me know in the comments and leave a link to it — I would love to see YOUR recipe!!
PS — be sure to check out these blogs for some FUN holiday recipe ideas:
One Charming Party — Mint Oreo Cookies
Oh Sweet Basil — Bacon Wrapped Avocado Appetizer
Brassy Apple — Jalapeno Popper Dip
Armelle Blog — Vanilla Caramels
HAPPY Holidays!!
xoxo