Hey, hey TT&J readers! It's me Jessica from Mom 4 Real, back with another fun home decor tutorial!
It's summer, which means I am obsessed with all things sand and sea. I've spotted some really cute lamp shades with seashell and coral shapes on them lately, but shew…are they expensive or what?
I spied a lamp shade with a coral design on it not too long ago and had a really hard time leaving it in the store. Well, I decided to try to make my own, and am so glad I did.
This is seriously one of the easiest things I have ever done! Let me show you what I did…
I started with this plain old drum shade from Lowe's. It was less than $10.
I used my Silhouette to design my stencil, but if you don't have one, no worries. You can totally make your own!
I was planning on using the stencil and painting the inside, but once I pulled the coral cutouts from the mat, a new idea hit me.
I took the coral cutout and smoothed it onto the lamp shade, and traced it with a sharpie marker.
I have to be honest, I was a little scared, but it turned out perfectly!
I pulled the coral shape off the lamp shade and was instantly in love.
I also spray painted the lamp base so the shade would really pop!
It works perfectly in my little corner of the living room!
What do you think? Would you draw on a lampshade with a sharpie marker?
Thanks so much for having me here!
* * * * *
Thanks, Jessica!
She always has great ideas, don't you think? And I love love love how this project turned out!
Check out her Mom 4 Real site for more great ideas, like: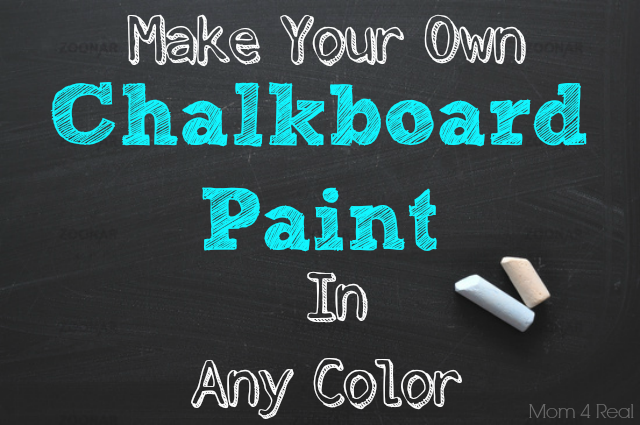 You will love how easy it is to make chalkboard paint — check it out!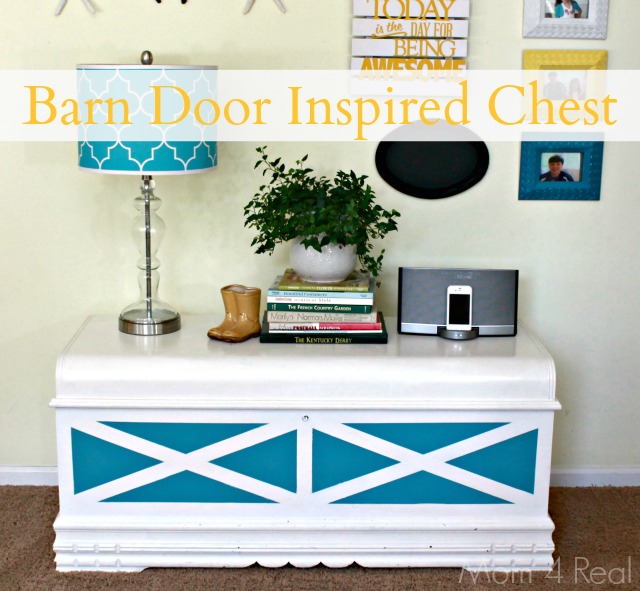 Check out this cool way to make a barn-door-inspired chest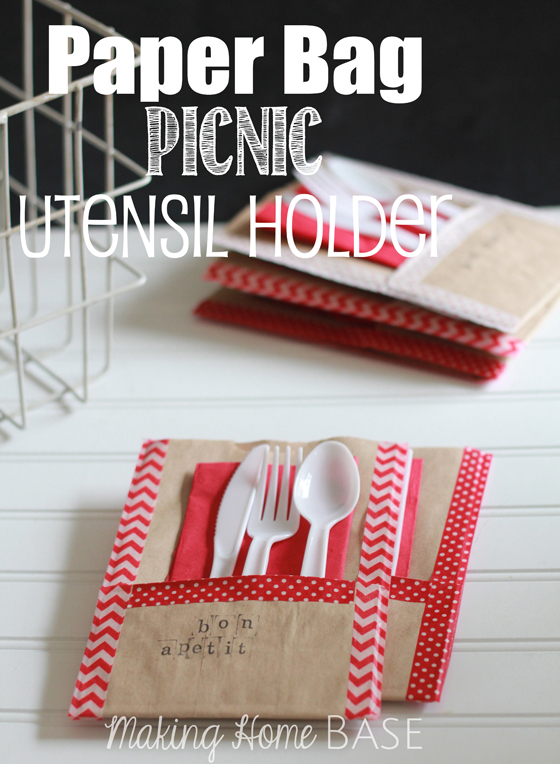 And what a great idea for a picnic! A Paper Bag and Washi Tape Utensil Holder

Be sure to head over to Mom 4 Real for more great ideas!!
Have a Creative Day!!
xoxo