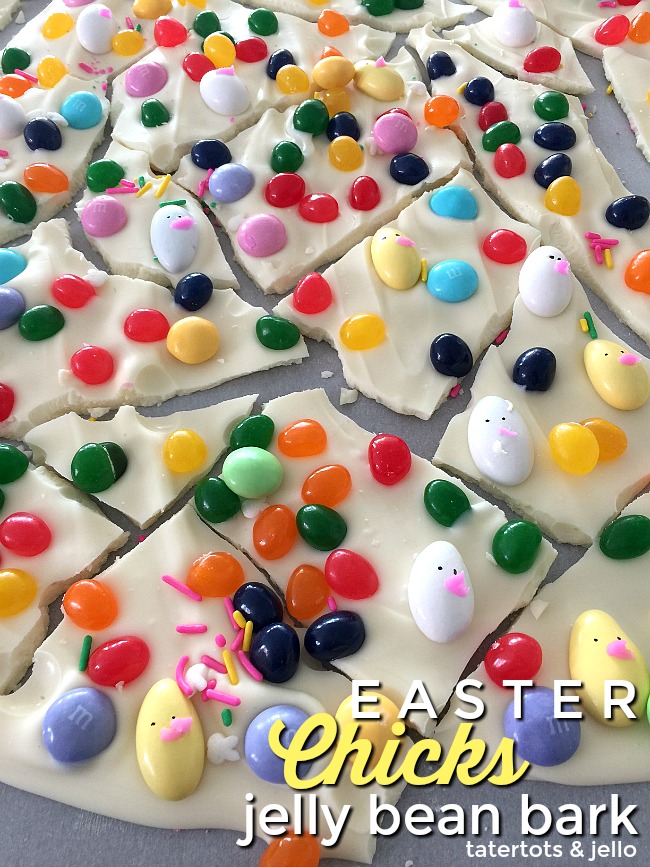 Easter Chick Jelly Bean Bark
I love giving a little gift at Easter. A sweet, chocolatey treat is always fun to make and nice to receive. Here's an easy Easter treat idea and I made some simple bunny tags that you can print off and use too!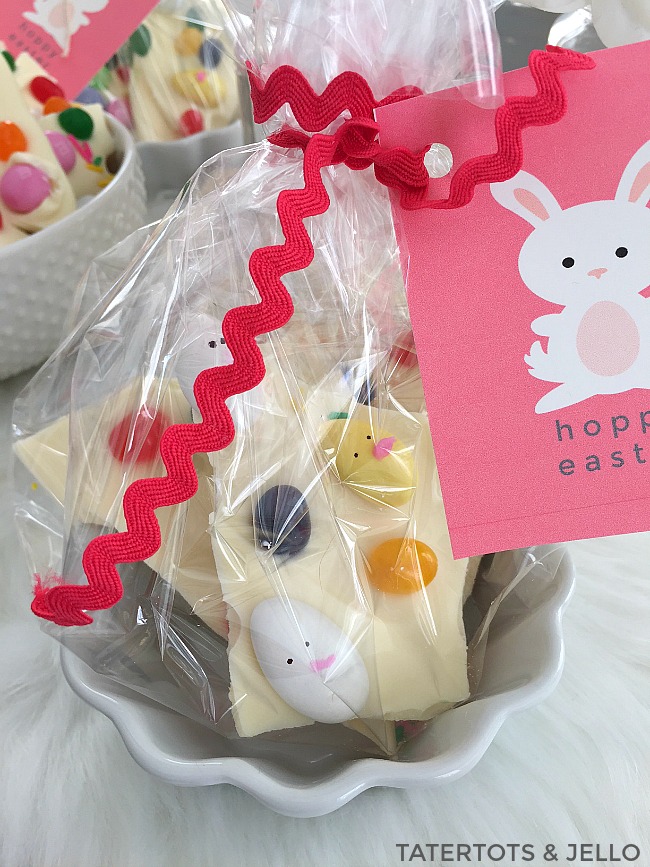 I made some chicks out of candy-coated almonds. If you have friends or family that have nut allergies you can use something like Cadbury Mini Eggs which are roughly the right shape and come in yellow and white.
It's very simple to make the faces on the almonds. All you need is black and pink frosting. Take the black frosting and add a little bit of water to make it thinner and then dip a toothpick in the watered down frosting and then dot the toothpick onto the almonds where the eyes would be. For the beak I just added a dot of pink where the beak would be.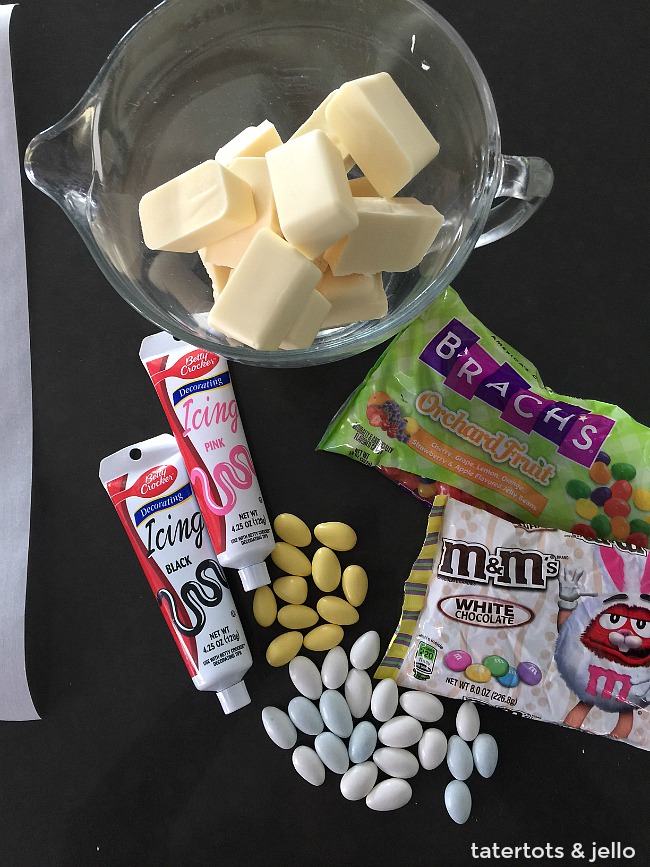 Here is how to make the Jellybean Easter Bark:
Supplies:
White Melting Chocolate
Jellybeans
Almonds or Mini Eggs to make the chicks (plus black and pink frosting)
Sprinkles (optional)
M&M's
Toothpick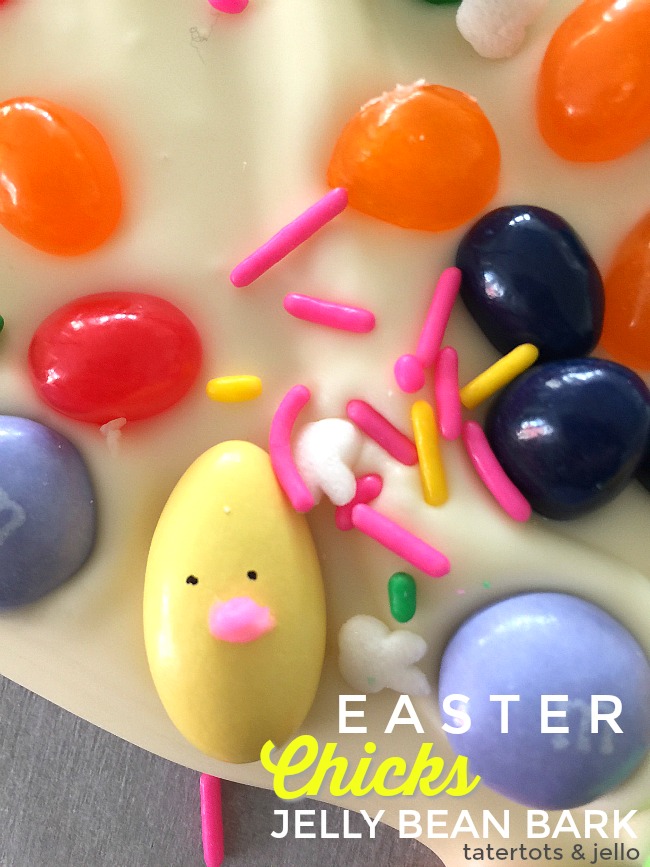 Microwave the chocolate until it is melted.
Pour the chocolate onto parchment paper, and smooth it out so that it is about 1/2 inch thick.
Add almond chicks
Then add jellybeans and M&Ms
Let the chocolate cool and harden and then break into pieces.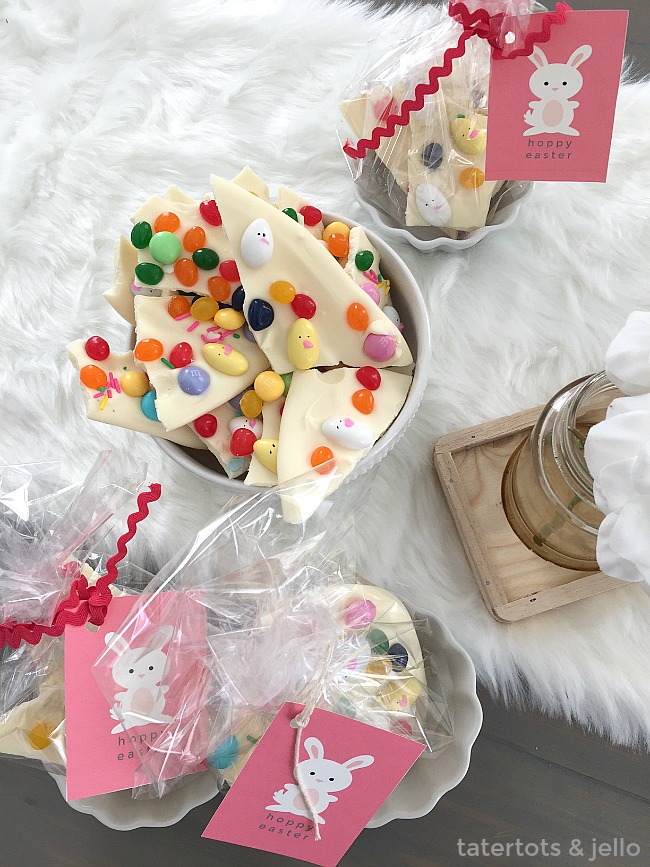 Wrap the jellybean bark in cellophane and tie with a ribbon. Then add these CUTE "hoppy easter" tags and deliver them to everyone!!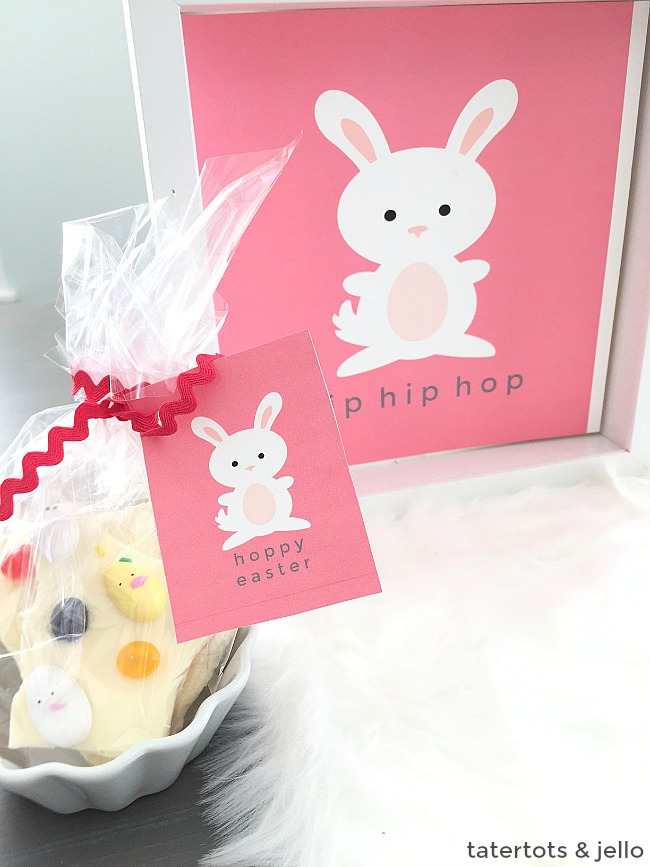 Here is a larger version of the tags.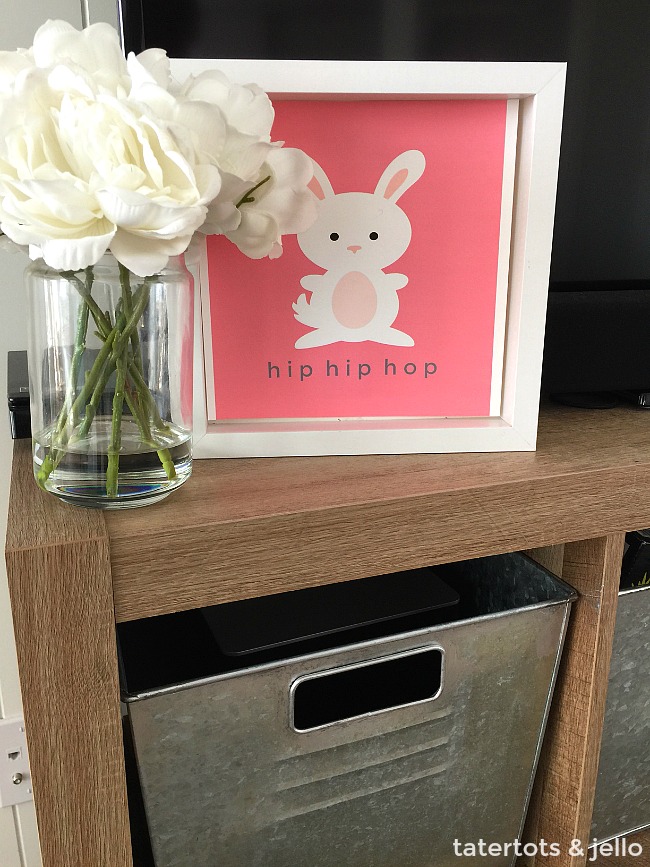 I also made some funny HIP HIP HOP bunny printables with song lyrics. Do you recognize the song??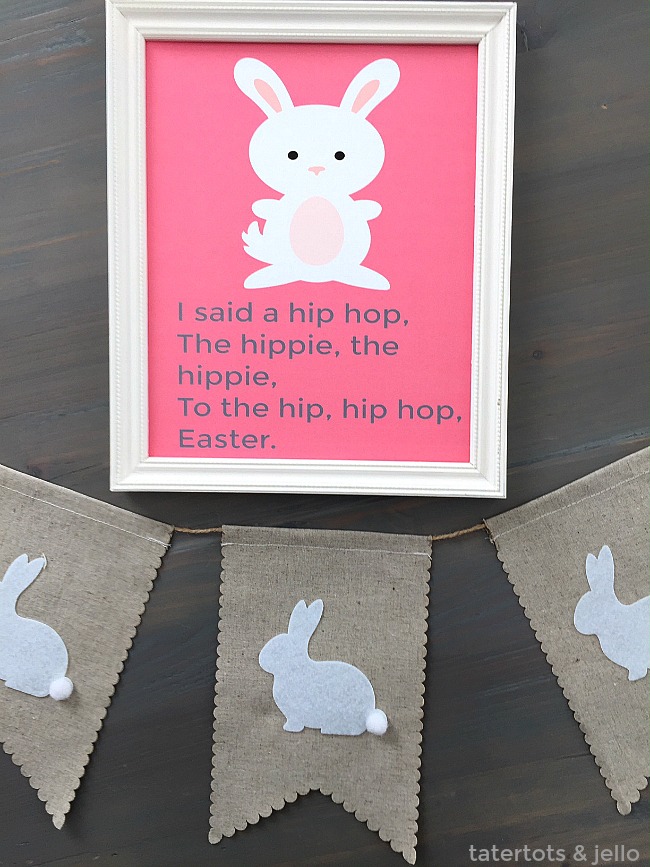 I think it was so funny in The Wedding Singer!
I will have more information on the Bunny Easter Tags and Printables tomorrow.
Have a HAPPY Day!
xoxo