Happy New Year!!
Do you make resolutions each year?
I'm a little afraid of resolutions. It seems like I break them each year. I think I was setting my resolution bar too high. Instead, a few years ago I decided that I would have big goals I would work toward. And each January, I look at where I am now compared to the year before. That way I can see my progress and keep working toward the person I want to be.
I'm trying to teach my kids to work toward their goals and dreams too. We love sitting down with the kids and talking about our goals for each year — as individuals and together as a family. I think it's great for them to write down short and long-term goals. And to be able to see where they are each year while they are working toward their goals.
Here are 10 Printables I love from some very talented people around blogland. Be sure to head over to their sites to find out more. You can print them off and use for yourself and with your family as you plan out 2013. Yay!!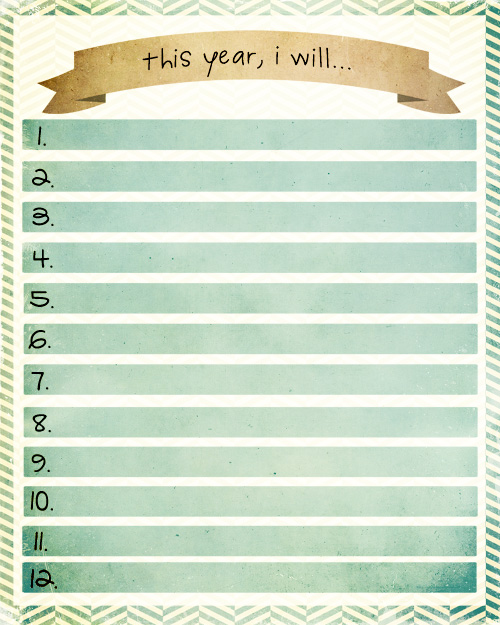 Year and Month Resolution List @ Live, Laugh, Rowe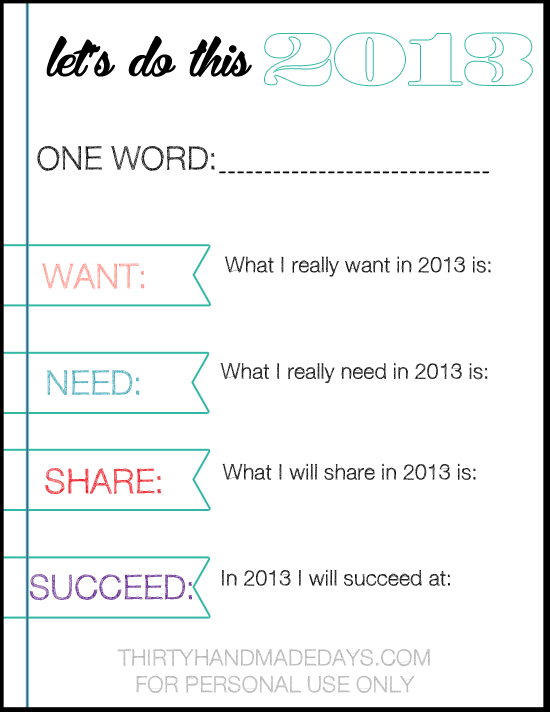 Let's Do This Printable @ 30 Handmade Days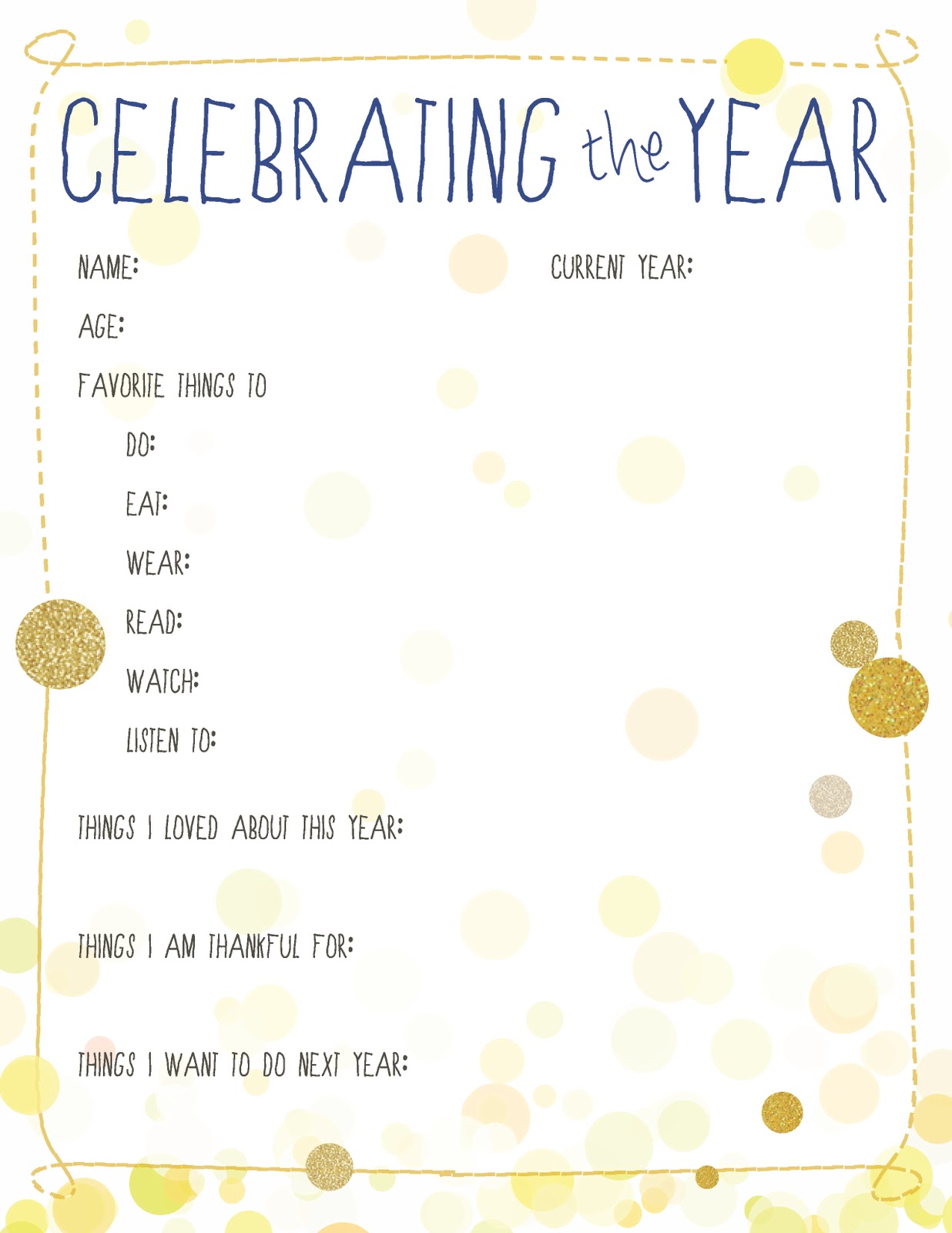 Celebrating the Year Printable @ Wonderful Joy Ahead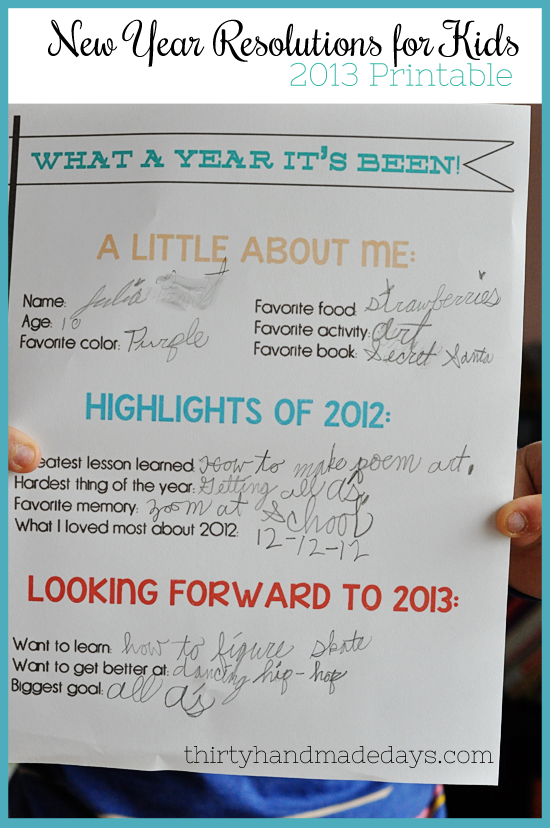 And here's another one from 30 Handmade Days — Resoltuions kids can fill in themselves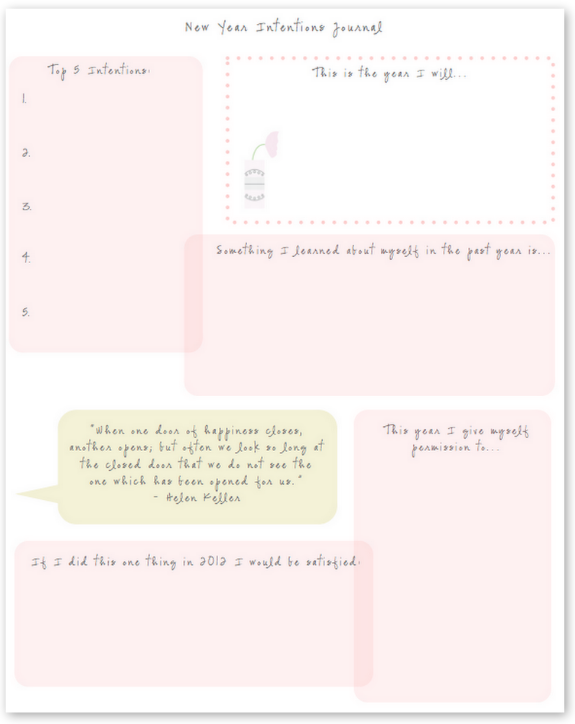 New Years Intentions Printables @ Lolalina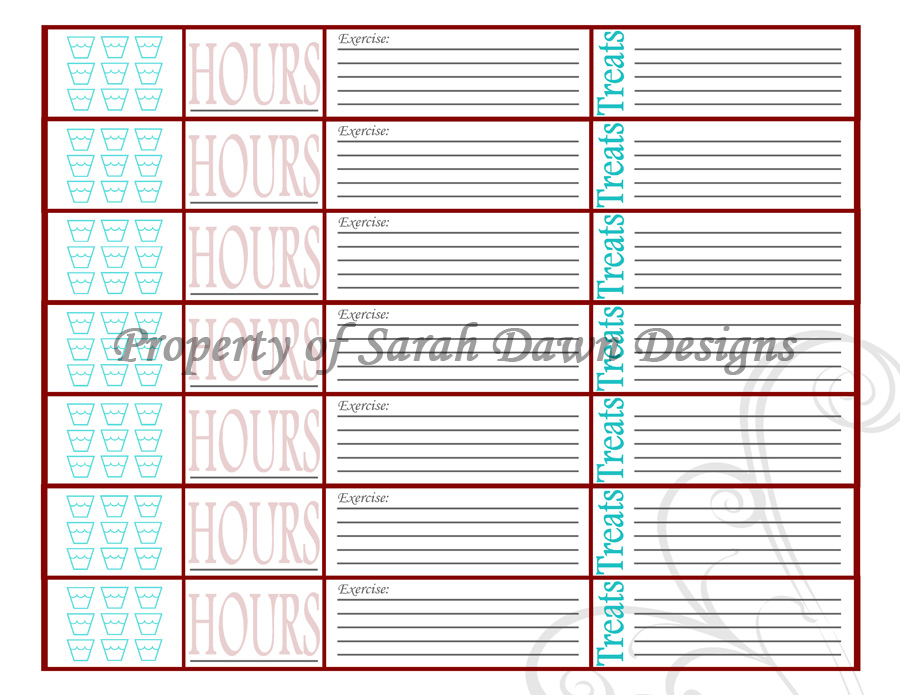 Health Goal Printable @ Sarah Dawn Designs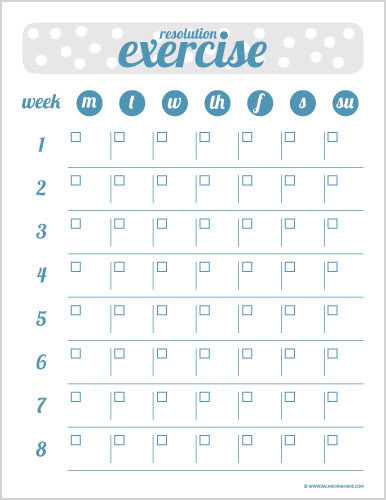 Exercise Resolution Printable @ Balancing Home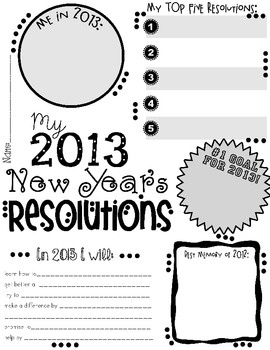 Resolution Printable @ Teachers Pay Teachers
Resolution Kit @ Clean Mama Printables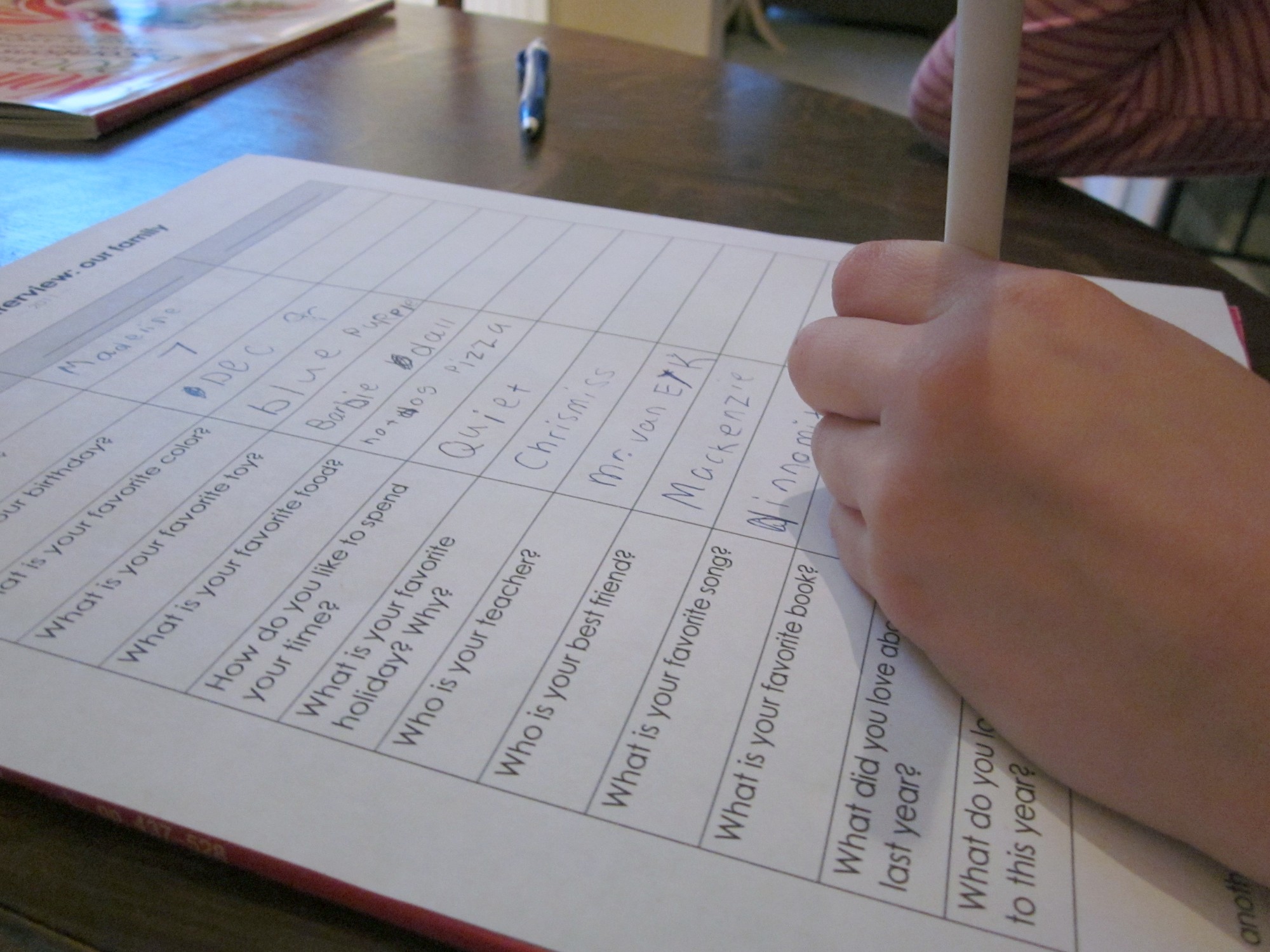 Kids Year in Review Printable @ Teach Mama
Do you make resolutions? How do you keep on track with your resolutions during the year? I'd love to hear what works for you!!
Here's to a wonderful 2013!!!
xoxo