Hi TT&J readers! I'm Taryn from Design, Dining and Diapers and it's great to be back sharing a simple and easy thanksgiving place setting idea for your Thanksgiving tablescape. This is proof that you can add beautiful details to your place settings without spending a lot of money.
I'm sure all of you have seen Jen's beautiful paper line already, but if you haven't it's definitely a must buy! I am seriously in love with her color choices and patterns, there is so much you can do with it. I have a million ideas for Christmas already, but first let's stick with Thanksgiving 🙂
I love this black and white chevron paper from her scrapbooking paper line. I used one sheet of it to make simple napkin rings that are clean and modern. I cut 5″ pieces, slipped on one of these adorable typography tags, looped them around and secured them with a piece of washi tape.
I am loving these oversized gold paperclips! I can think of so many fun uses for them. Today, I used them to make a little stand for the place cards. I bent them open and then adhered one of the chalkboard stickers onto them. It was a very simple place card and the back still looks pretty!
See how easy it is to really finish off your tablescape with these very simple details?
Check out my blog in the next few weeks to see my full fall tablescape!
Jen, thanks for having me over today and thanks for creating such a beautiful crafting line to work with!
****
Thanks Taryn! What a pretty, simple idea! I agree, you don't need anything expensive to make something beautiful! Taryn has amazing ideas on her blog. Here are a few that I love: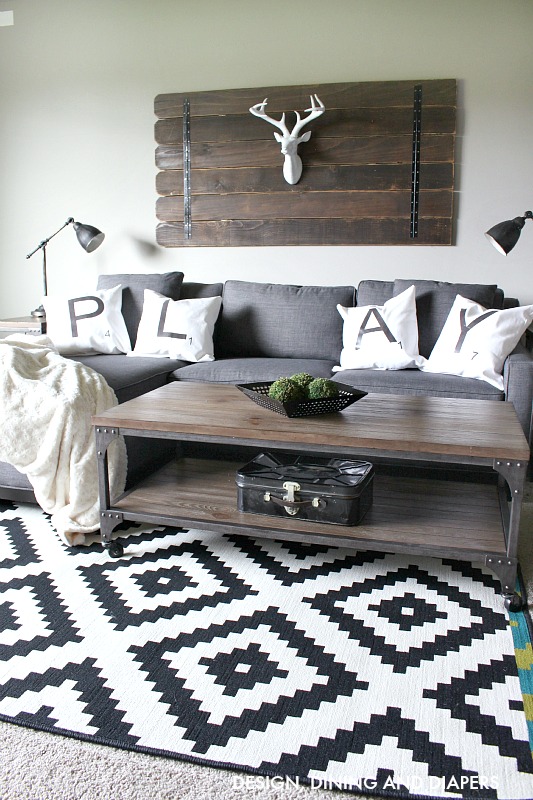 She always has gorgeous makeovers! I love her Rustic Modern Bonus Room!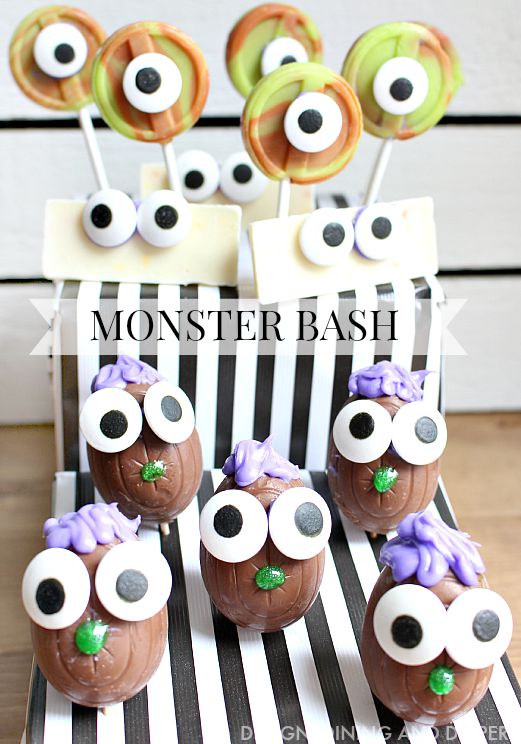 And, she has a fun and Easy Halloween Treat Idea for a monster bash! So cute!
I also love these DIY Birch Shelves that she has in her home! Such a pretty rustic look!
Make sure to follow Design, Dining, and Diapers and
xoxo