Hello Tatertots & Jello peeps! I'm Robin and I'm so happy to be hanging out with you guys today and sharing a little paper wreath I made with some charming papers from Jen's Home + Made paper decor line!
My blog is called All Things Heart and Home because I believe everything I do in my home is a reflection of my heart. From the smallest things like putting together a craft project to bigger endeavors like remodeling our kitchen …everything is a way to express love and creativity. Come visit if you have time and let's encourage each other to find inspiration for what matters most.
Jen sent me a box of her amazing paper line and it was really difficult to pick just one project! I'm inspired by the patterns, colors of the papers and the fabulous creative accessories. I have a to-do list of things I'm going to make with everything I got, but today, I'm going to show you an easy paper wreath using three of my favorites from Jen's papers…
I added a few feathers and I'm thinking this wreath could be used for most seasons or would be really pretty as a party decoration!
If you have a second…I'll show you just how easy this is to make!
Here's What You Need:
*3 different 12 x 12 patterned papers (I used Aqua Skies & Love Seat from the Home Made Line) The number of sheets depends on the size of your wreath!
*Paper cut into 2″ strips to wrap wreath (this won't show – I used plain white paper)
*Styrofoam Wreath Form (I used a 12″)
*Feathers that coordinate with your paper
*Double Side Tape
*Straight Pins
*1 floral pick & piece of string for hanging
*Scissors
*Paper Trimmer (Optional)
*Glue Gun

First, cut paper into 3″ strips…
Make each strip a fringe by cutting narrow slits from the bottom to about 1/2 " from the top. (The uncut room at the top of each strip is for your double side tape!)
Put a piece of double side tape along the top of each strip of fringe and make branches by rolling into a spiral – starting at one corner. (Roll at an angle)
Cover your wreath with strips of paper using the double side tape to keep it in place. This paper can be plain white paper as it won't show…the purpose of the paper is to protect the Styrofoam from the hot glue!
Play around with the placement of your paper branches using the straight pins. (I had to work with them, rearranging the branches a couple of times before they were just right!)
When the branches are where you want them, add dabs of hot glue to make certain they won't move!
Add some feathers here, there and everywhere! (you can dip the end of the feathers in a bit of hot glue to keep them in place)
To hang, tie a piece of string around a floral pick inserted into the back-top of the wreath… (It's really light weight!)
Jen has so many beautiful papers, you'll be able to find some that will be perfect for your home!
Thank you for letting me share today…I'd love to connect with you guys!
**********
Thanks Robin! I love wreaths, and this project is so pretty! Robin has so many great ideas on her blog, here are a few I know you'll enjoy!
She has this cute idea for a Catching Fireflies Mason Jar Light.
And, I love the idea of her Fire Pit Cover & Game Table to have two uses for one outdoor space!
And make sure to check out her gorgeous Home Tour!




And if you'd like to try this project she shared today, you can find my
Home + Made line
at craft and hobby stores near you!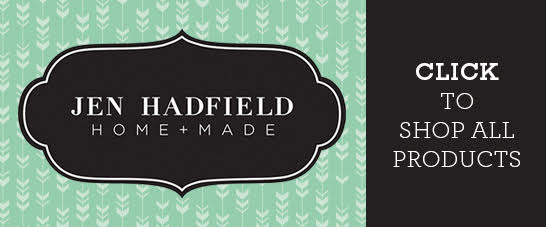 xoxo