Welcome to the Summer of Paper series – where we've invited fabulous guests to create projects using supplies from my Home + Made paper decor line.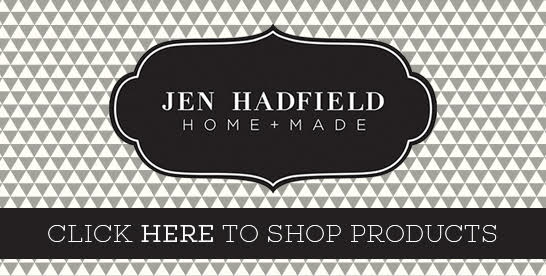 Hi TT&J readers! My name is Jennifer and I'm excited to be guest posting here today! I'm a lover of glitter, chocolate, and a good thrift store find. I chronicle my creative adventures on my blog, The Craft Patch. I post craft tutorials, yummy recipes, Pinterest tests, and my latest project: fixing up my 1980's split-level home.
Do I have any retired scrapbookers in the house? I used to be a die hard and can't seem to stop buying scrapbook paper, even though I haven't actually made a scrapbook page in years. Instead, I love using scrapbook paper in unexpected ways and today I'm showing you how you to make the cutest little origami storage dishes.
These DIY geometric bowls are pretty simple to create. With just a little bit of folding and gluing, you can make your very own cute organizers!
Let's get started!
You will need:
– Scrapbook paper. I used paper from Jen's new Home+Made stack by Pebbles Inc.
– Scissors
– Glue
– Folding template (found HERE)
1. Cut two pieces of 12×12 scrapbook paper down to the standard 8 1/2 x 11 paper size. One piece will be the outside of the bowl and one piece will be the inside.
2. Open the folding template found HERE. Load both pieces of paper into printer so that it will print on the back of the paper (not the patterned side). Print the template onto the back of both pieces of scrapbook paper.
3. Cut around the outside edge of the hexagon and along the dotted lines, shown in red in the photo below:
4. Begin folding along each printed line. The interior piece should be folded toward the patterned side of the paper and the exterior piece should be folded away from the patterned side, like this:
5. Spread glue across all of triangle #1, then slide the triangle next to it over until the two triangles overlap completely, as shown:
6. Repeat with all of the numbered triangles for the interior piece. Leave two sections unglued on the exterior piece so you'll have space to insert the interior piece.
Spread glue on the white side of the paper on the interior piece, then fit it into the exterior piece, pressing firmly and smoothing everything out. Glue the remaining exterior flaps closed.
7. Trim any edges along the opening so they are flush with one another.
That's all it takes to create these versatile little storage dishes. I'm using them on my craft room desk to organize office supplies, but they'd be great for bathroom items, jewelry, or as a catch-all on a nightstand or entryway table.
My favorite bowl turned out to be the one lined with gold foil paper, also from Jen Hadfield's Home+Made line. Oh, that shine!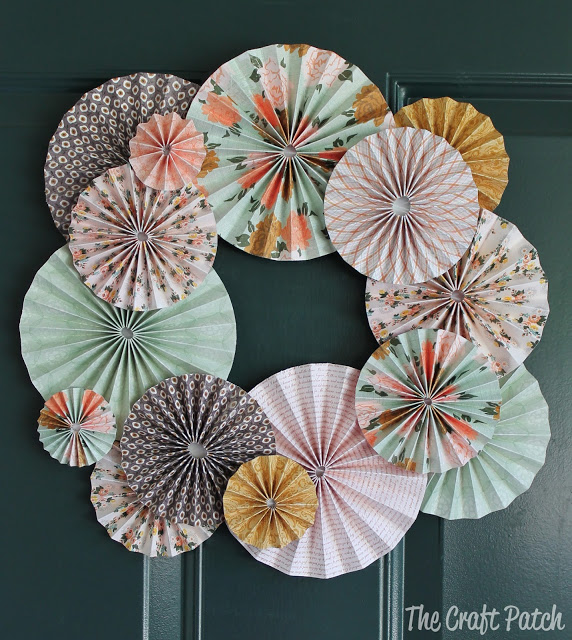 She made this gorgeous DIY Modern Paper Wreath! I love it!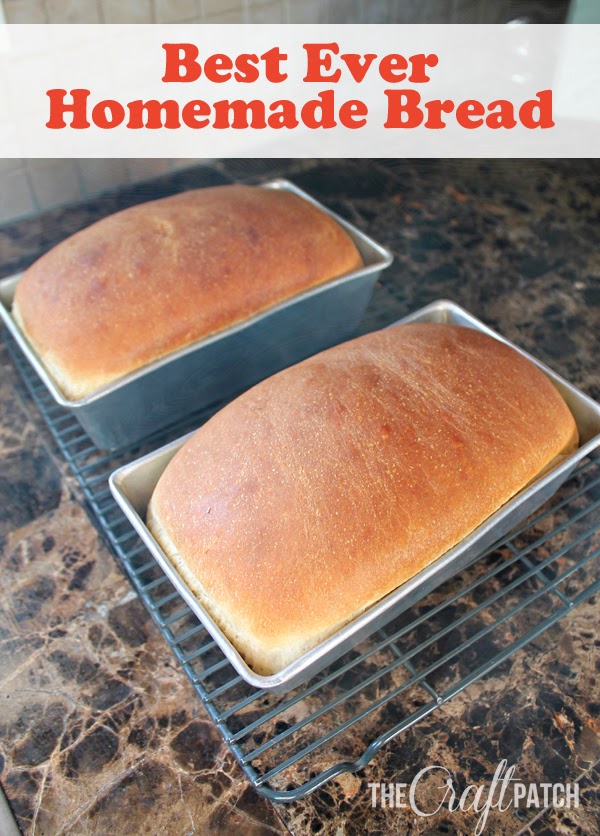 And I can't wait to try her Best Ever Homemade Bread!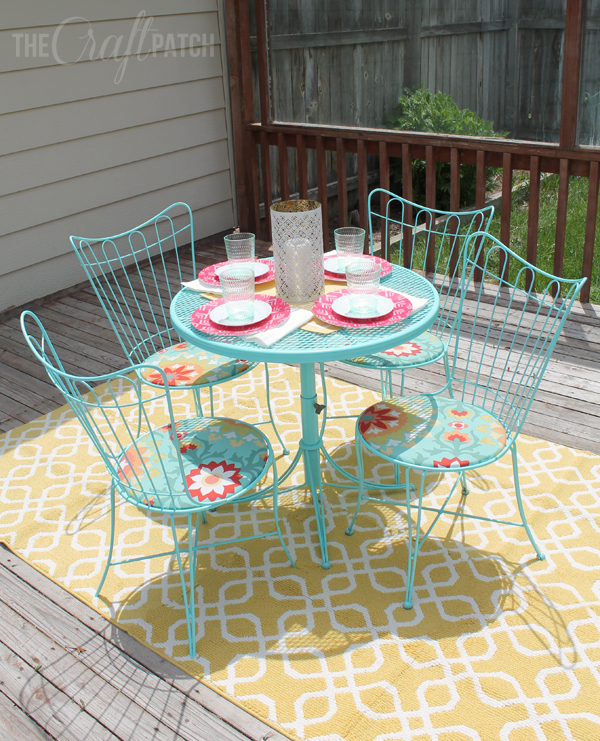 And you won't believe this Amazing Patio Set Transformation! You have to go check out the before pictures!