Welcome to the Summer of Paper series – where we've invited fabulous guests to create projects using supplies from my Home + Made paper decor line.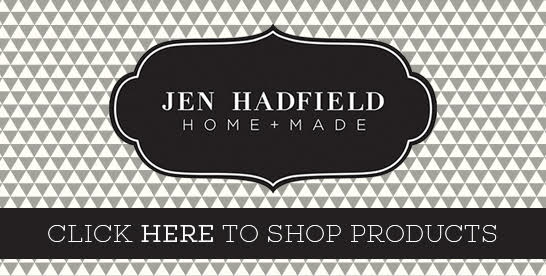 Hi, I'm Laura from Make Life Lovely, and I'm thrilled to be here today sharing a fun project I made from Jen's new line of products with American Crafts!
Everything in her new line is absolutely gorgeous!
From gold foil papers and a lovely gold circle garland to bold pattern papers and glitter pocket tags with pockets, I was in paper heaven!
I wanted to make a notes holder for my husband and me to place notes that we've written to our kids in. I started with the chalkboard hanging from the Jen Hadfield collection.
DIY NOTES HOLDER:
Supplies:
American Crafts Jen Hadfield Hanging Chalkboard, pattern paper, pocket tags, gold garland, gold glitter scallop stickers, and gold and white Thickers
Scissors
Mod Podge
Adhesive
Step 1. Trace the chalkboard onto the back of a piece of the pattern paper. Cut just inside the traced lines so the paper fits evenly on the chalkboard.
Step 2. Adhere the pattern paper to the front of the chalkboard by applying Mod Podge to the chalkboard with a paintbrush and placing the pattern paper on top. Run your hand over the top of the paper to smooth it our and release any air bubbles. Let it dry completely.

Step 3. Cut your favorite pieces from the pattern paper and embellishments to decorate the gold glitter pocket tags.
I used a gold foil "love" and heart, some glitter scallops, and white and gold letters to embellish my pockets. These pockets are so pretty on their own, but I wanted to make to personalize them a bit more so that each child's note pocket would be slightly different.
Step 4. Use glue to adhere the pockets to the background where you would like them. I ended up not centering my pockets to make room for the embellishments I added in the next step.
Step 5. One of my favorite pieces in Jen's new American Crafts collection is the adorable gold circle garland. It's over 13′ long, and I can't wait to use the rest of it to decorate for a party! I cut a small strip of circles from the garland and glued it down onto the left side of my notes holder. It adds just a bit of extra shine to it that I love!
Here's the finished notes holder, ready and waiting for the sweet notes that I plan on writing to my kiddos. I think it will be a fun tradition to start. And really, who doesn't love getting happy mail?
Who knows, maybe the kids will start writing to each other too? Fingers crossed! 😉
I'd love for you to stop by Make Life Lovely and follow me on my crafty adventures!
***********
Thanks Laura! I just love this idea of writing notes to your kids too! So fun! Laura has great ideas on her blog. Here are a few I know you'll love:
I love these Rainbow Cakes baked in baby food jars! They would be so cute for a party!
and her Under the Sea Ocean Party for kids is so creative! She even has edible sea glass!
And I love her craft ideas too like these fun Paper Lantern Fish.




And if you'd like to try this project she shared today, you can find my
Home + Made line
at craft and hobby stores near you!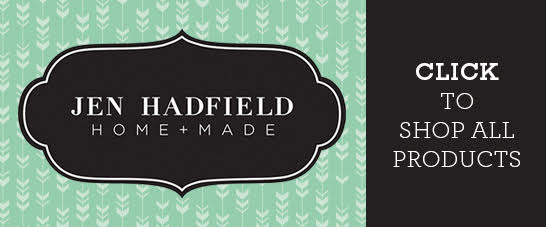 xoxo