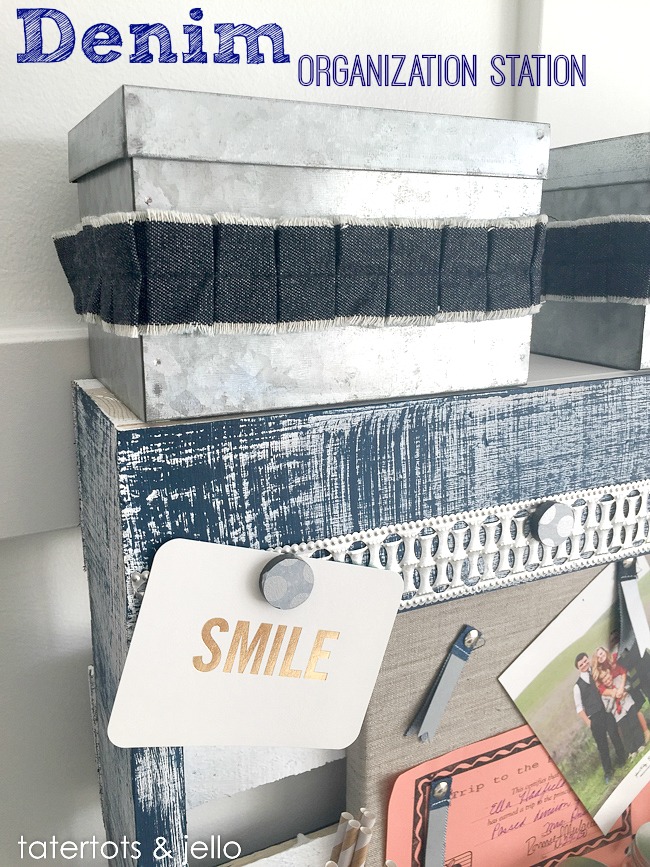 This month as part of the #MichaelsMakers team we were asked to make a project using their new Denim line. So fun!! It fit in perfectly with the room makeover I am working on for Ella's room at the 1905 Cottage. Love this organizing station!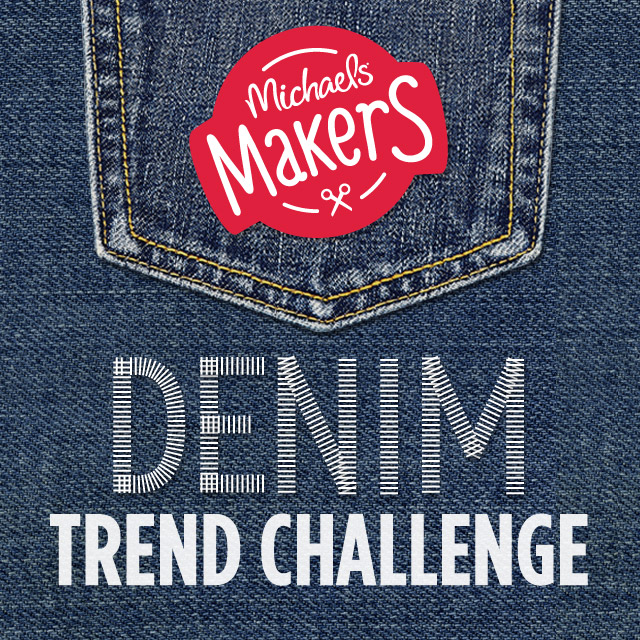 I headed over to Michaels and was so excited to see all of the different denim product they have available.! I ended up buying this unfinished crate that was in the Make Market section. I wanted to make it into a organization station above the desk in Ella's new room! And I thought the denim theme would work in perfectly with the theme that we are developing for both Ella's and Hannah's rooms.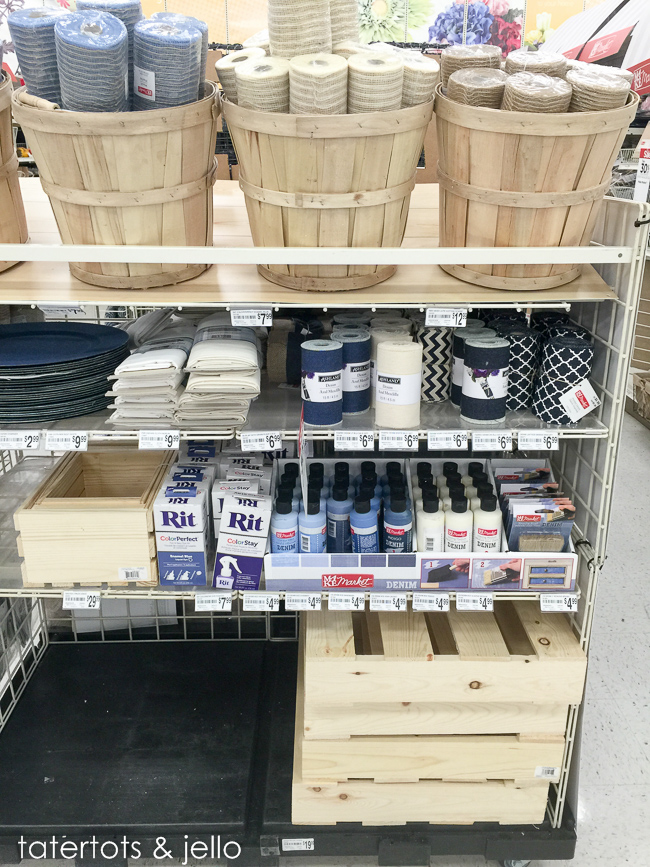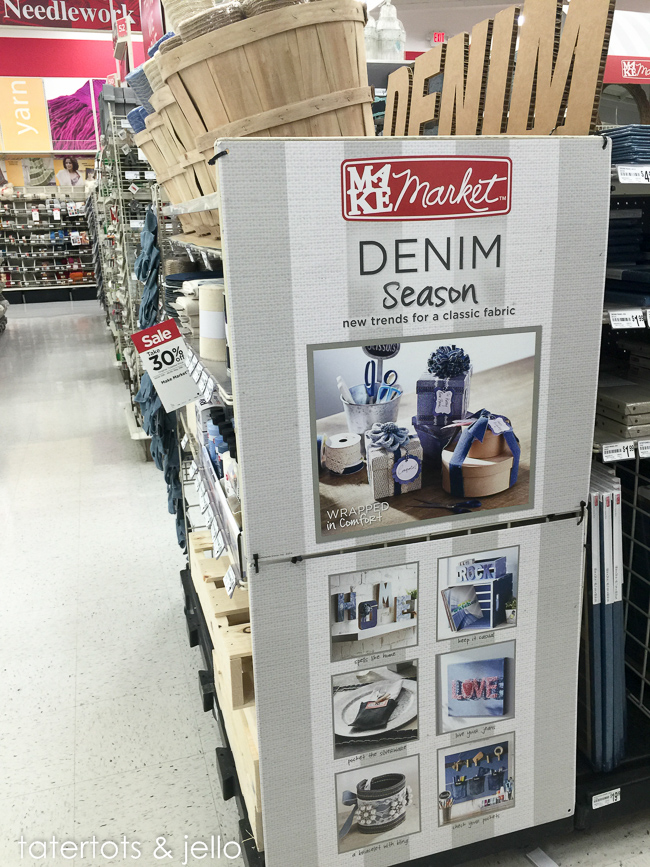 This is how I made the Denim Organization Station: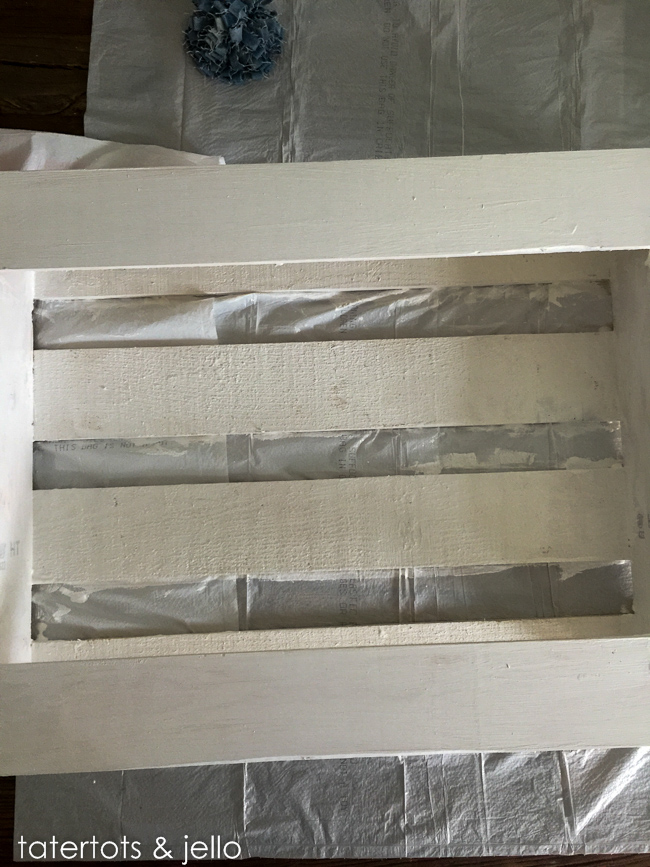 I took the unfinished pallet, painted it white and then used the special denim brush to add dark blue to the pallet that looks like washed denim.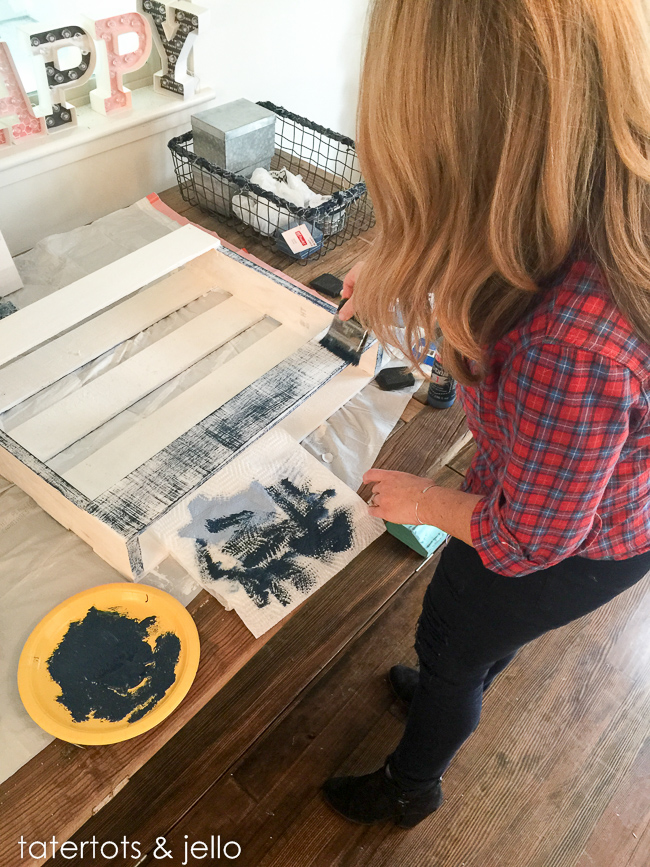 I then took some craft wood and added it to the top and bottom of the pallet to create shelves.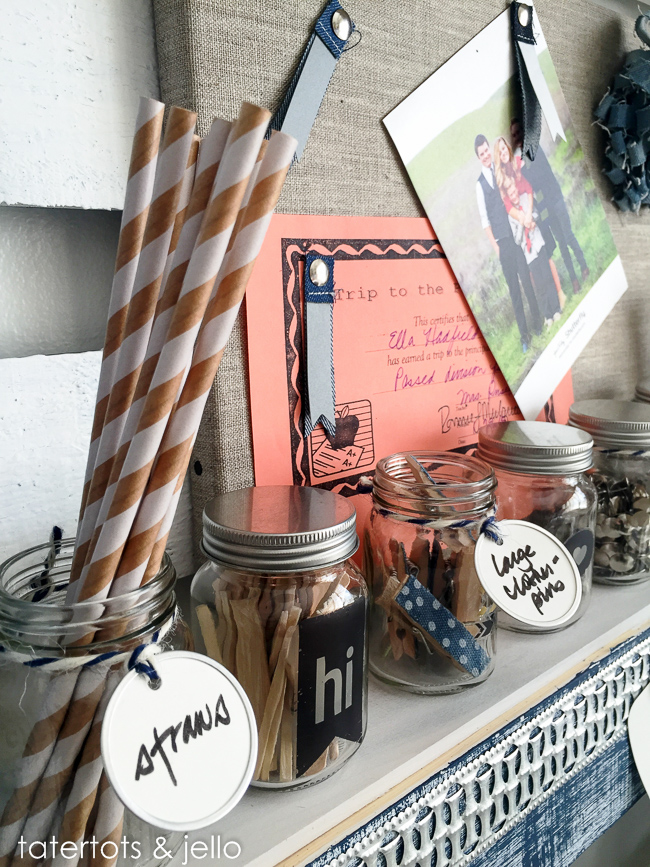 I also found this fun basket in that section and I thought it would be perfect to corral desk items for Ella.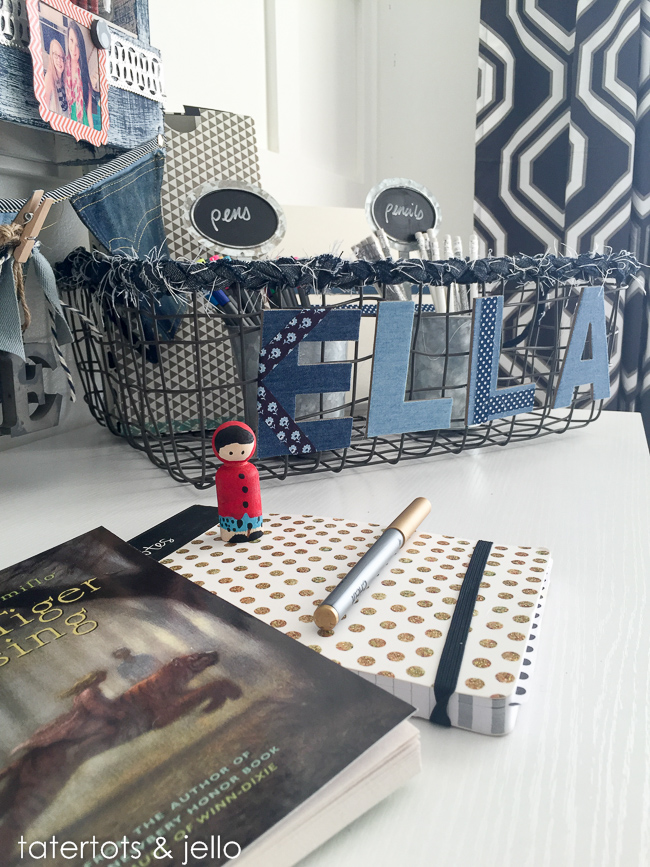 And I love this linen-covered canvas that I added to the back of the pallet to hang special mementos and pictures in her room.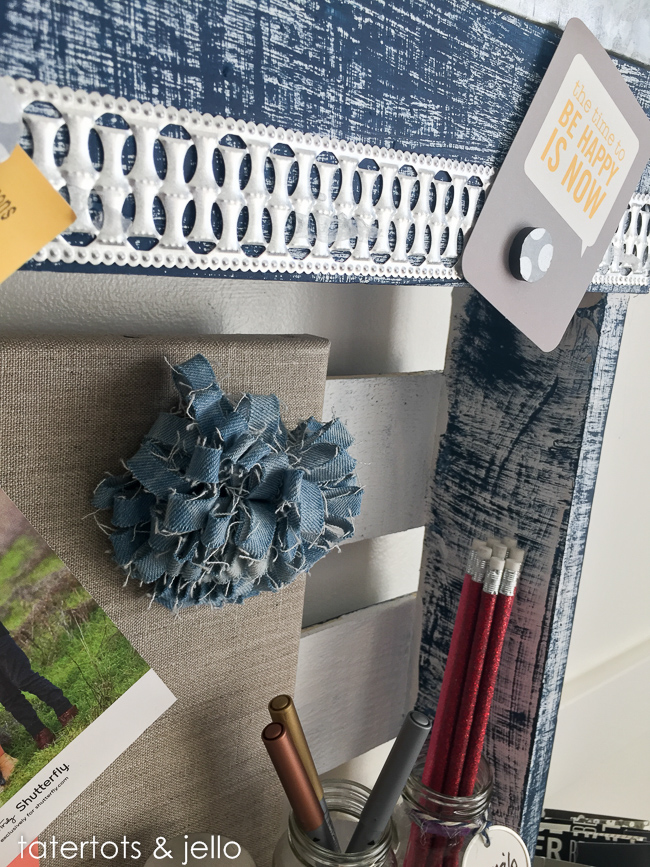 Another element I love is the metal tape. It's magnetic! I hot glued it to the top and bottom of the pallet and I covered magnets in washi tape. It's a great way to hang special notes and memories.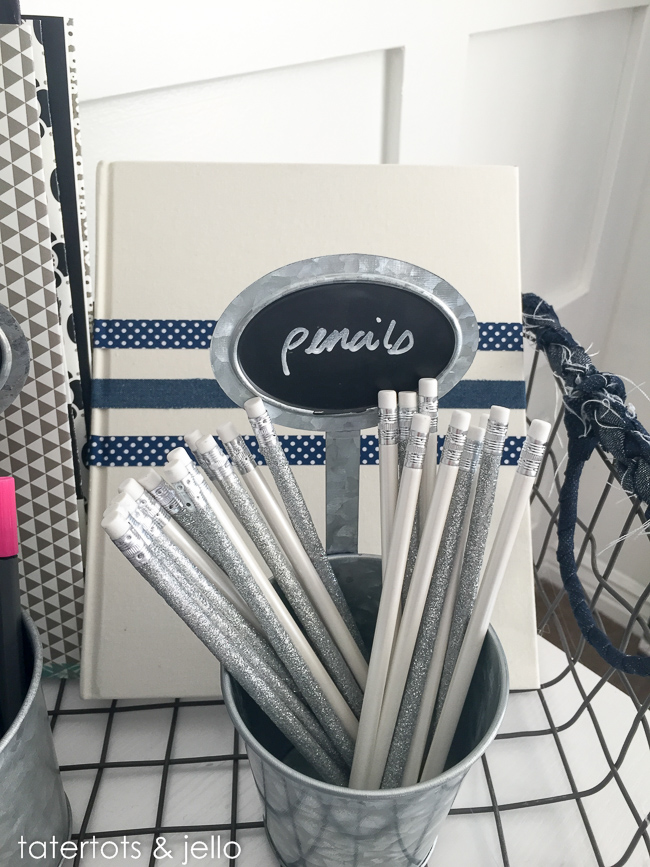 My sisters were out visiting and I enlisted them to help me with this project! Ashley helped with the denim paint! And Wendy helped by making fun envelopes using my Home+Made paper line. I also added some cards from my Home+Made Project life Dazzle Mini Kit.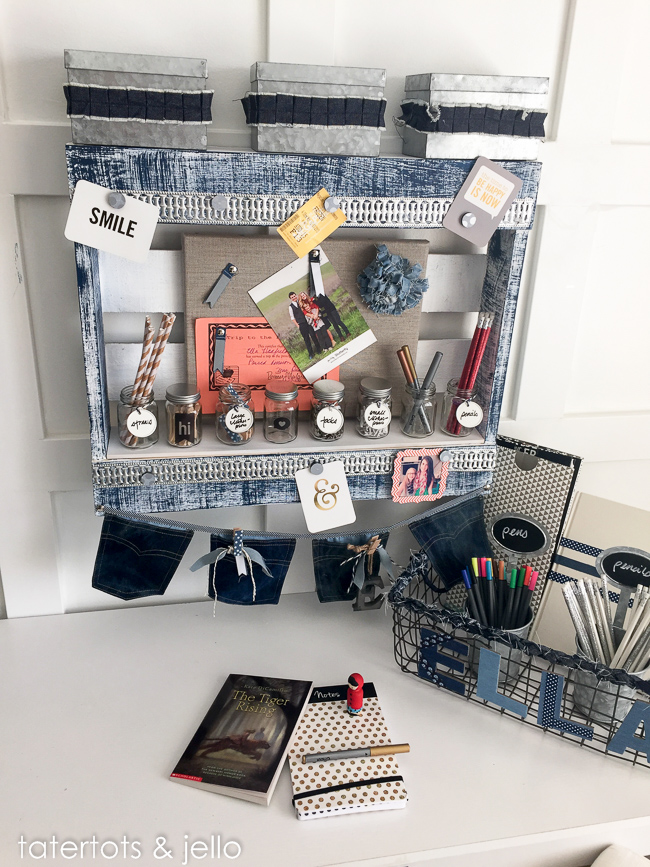 I can't wait to show you the girls' rooms at the cottage!! They are going to be so fun. And Ella is so excited to hang the Denim Organizational Station in her room.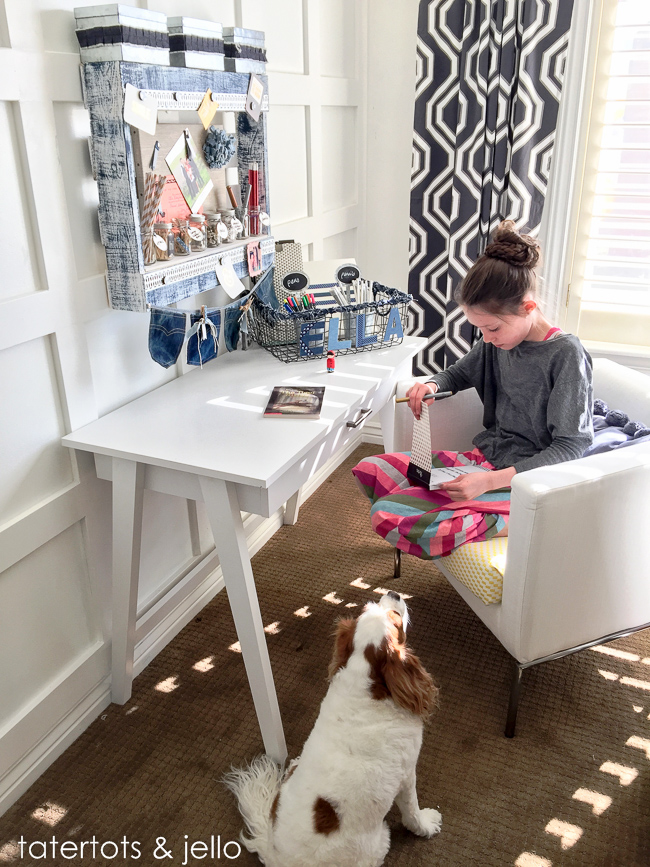 Thanks for coming by!! Be sure to check out the cool Demin Makers display at Michaels!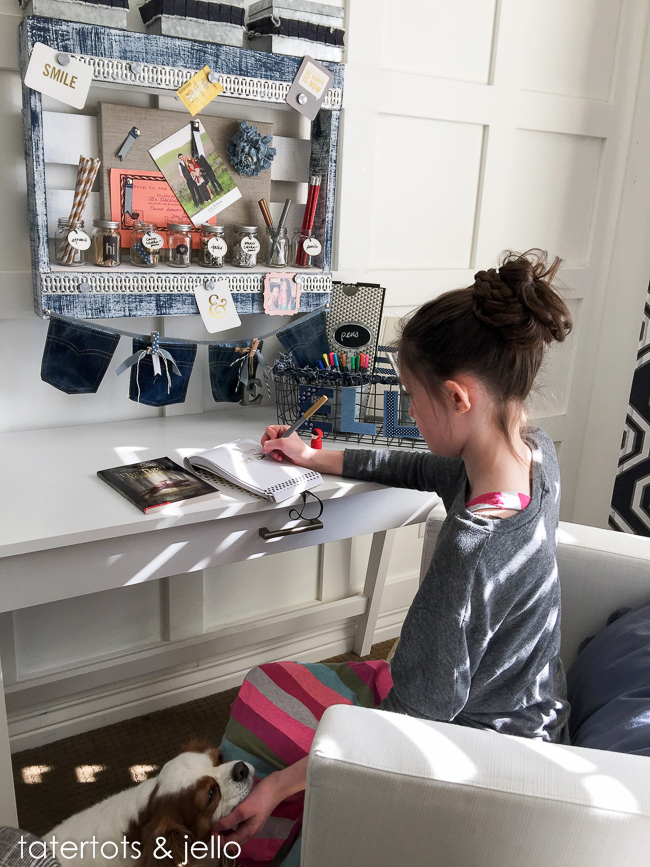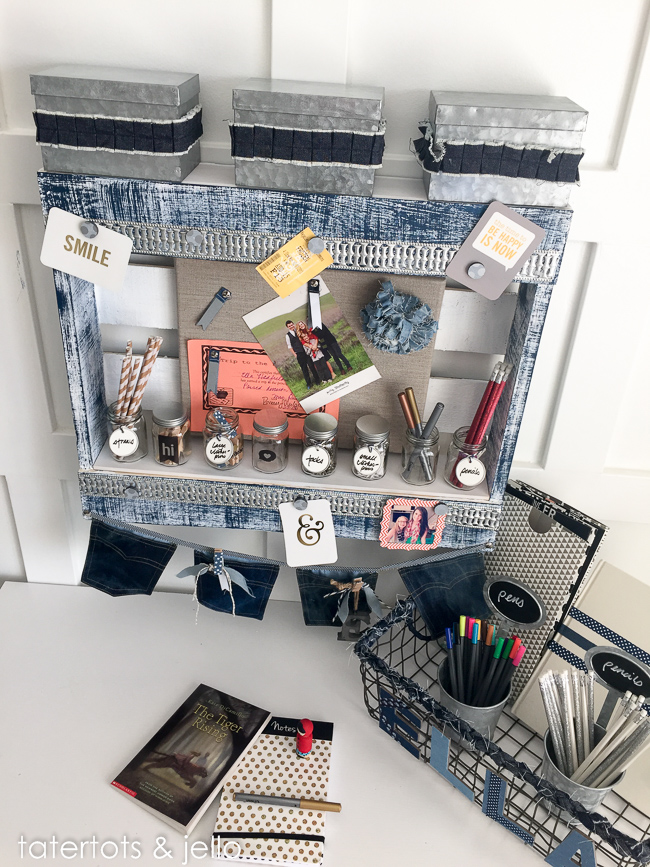 The denim line is not available online, so get out to your local Michaels store and get all of the denim products!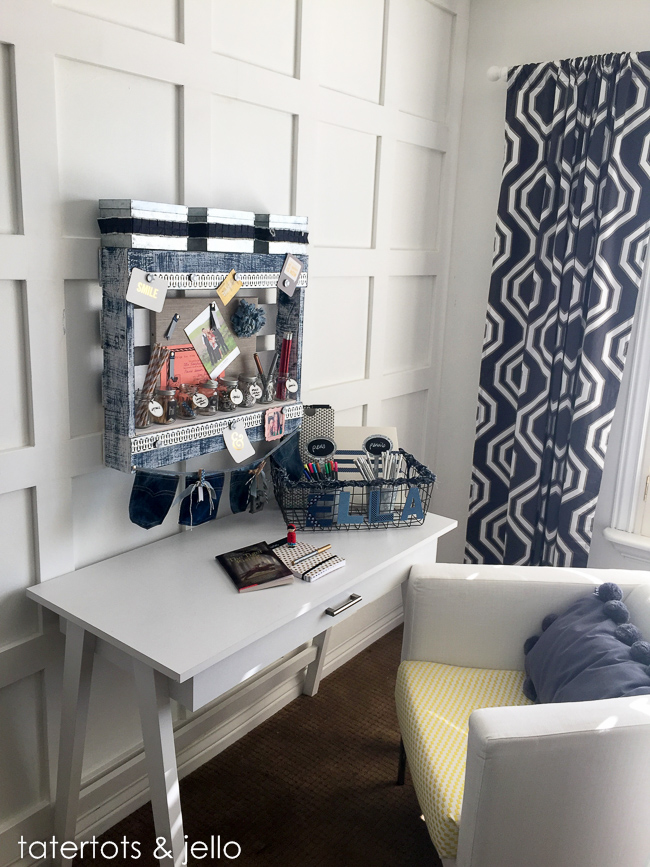 The denim products are part of a new line called Make Market that Michaels debuted this month. Make Market is a combination of home décor and DIY products made of on-trend surfaces and textures, like chalk, denim, burlap, galvanized, cork and metal. I just love the items in this line!
xoxo

This post sponsored by Michaels. See my disclosures.
[inlinkz_linkup id=493623 noentry=1 mode=1]