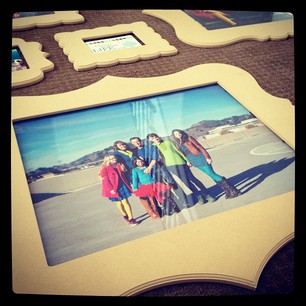 I have been wanting to make a Family Picture Wall for awhile now.
I loved Shelley's colorful wall that she unveiled last year.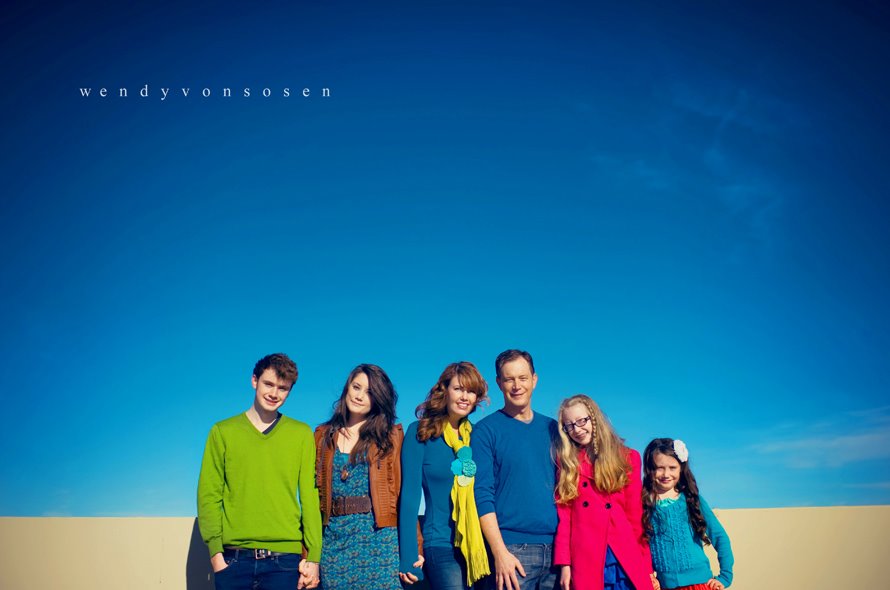 Over Thanksgiving we were able to book some time with my very-talented sister Wendy for a family photo shoot. I was so excited!! I wanted to get some really colorful family shots. My oldest son is a senior (where did the time go???) and I wanted to get a shot of the whole family before he left for college. So the day after thanksgiving we met at a deserted parking garage for some urban/suburban family shots.

I know I mentioned HP's new Photo Creations free software program. I used it to create some large photo prints to use in the gallery wall that I am planning. The software is free to download. And you can make all sorts of great photo projects.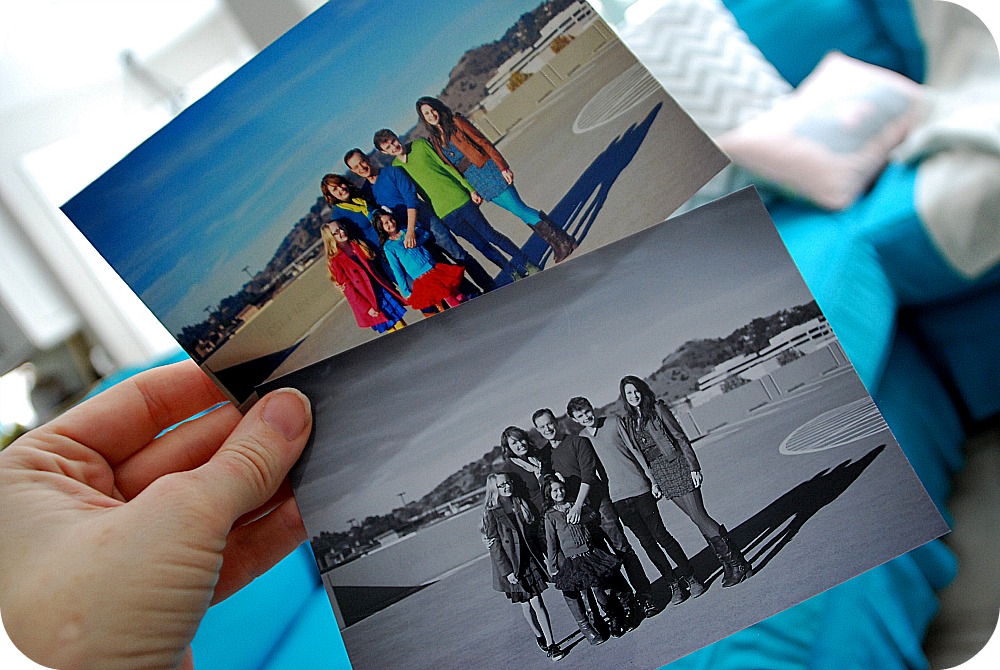 I have a place in my front hallway that I want to put this Family Picture Project: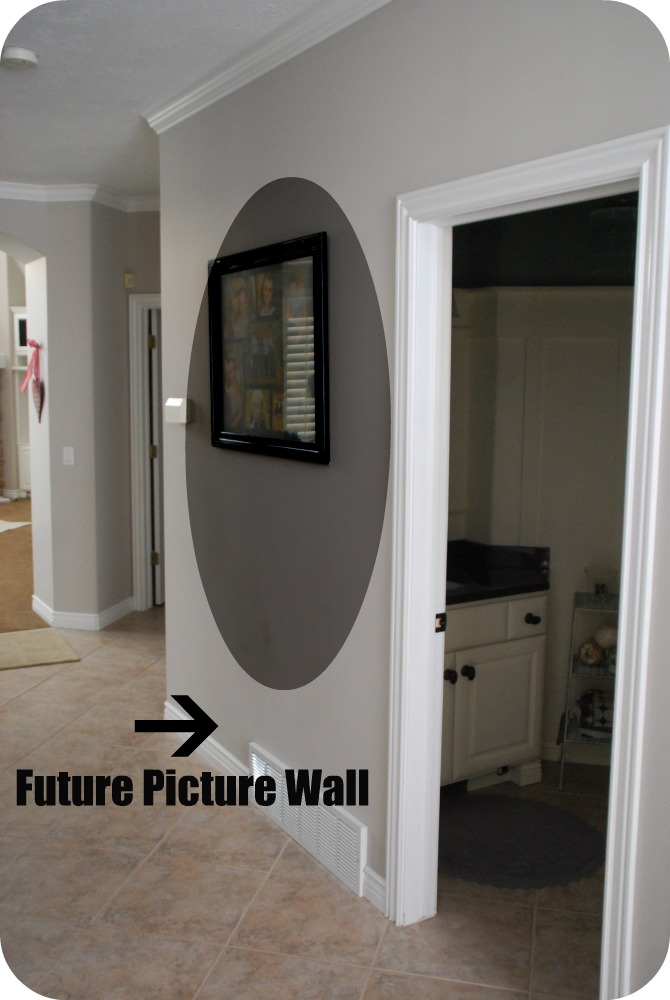 I ordered a bunch of different sized prints from the photo shoot using the HP software. I also ordered them in Black and White for a photo project I am working on in my master bedroom redo.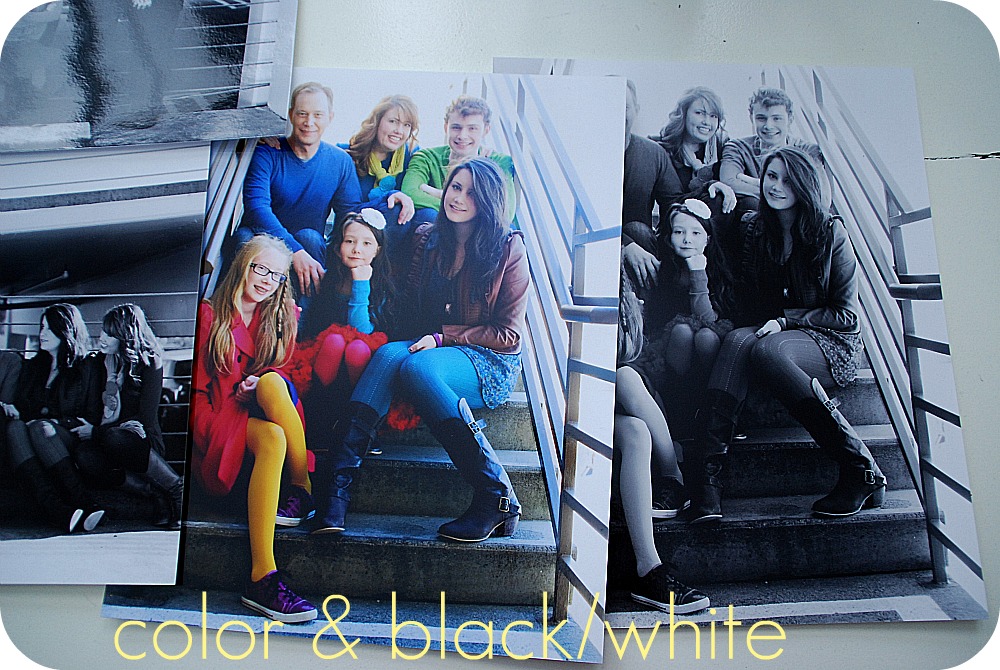 And I ordered these whimsical unfinished frames for the project from Cut It Out. Amazing frames and amazing prices.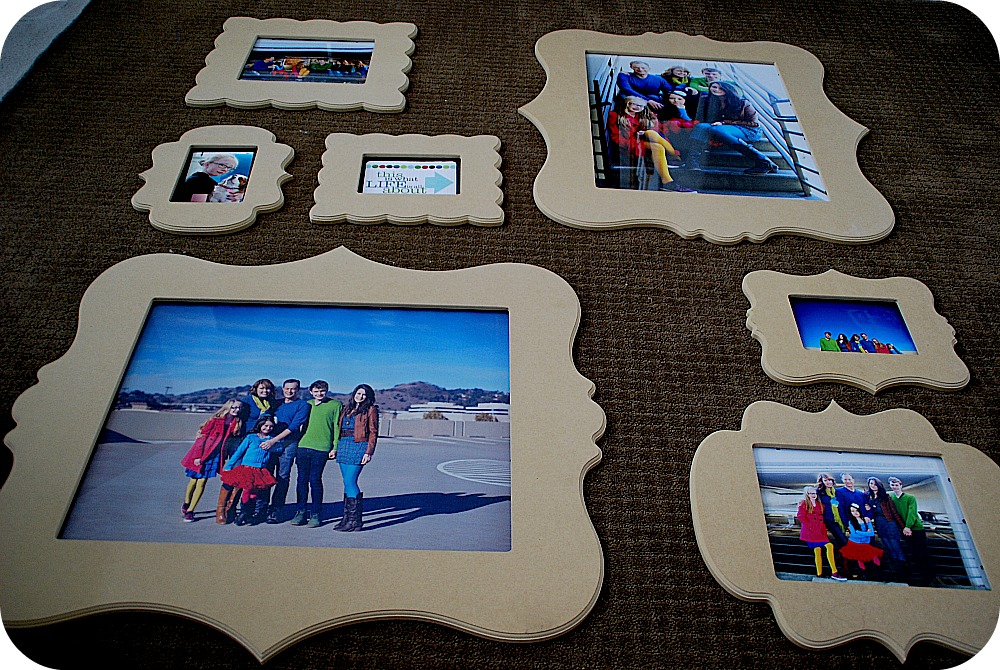 This is where I need your help….
Should I paint the frames all one color?

Or different shades of the same color?

And if so — aqua or grey??

Or should I paint them all white?

Or should I stencil them all in different geometric patterns in the same color scheme?
So many decisions!!!
I am so excited about this project.
I also ordered some things using HP's free software — a unique mousepad, some luggage tags for us when we travel and a little keychain. So fun!!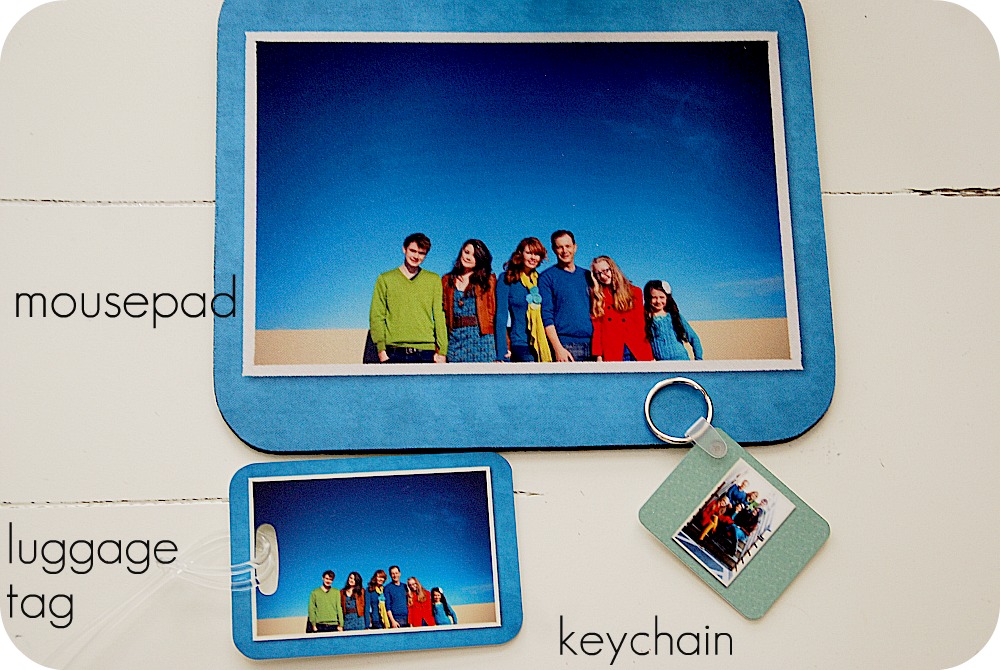 And speaking of HP's Project Getaway, the giveaway for the $199 HP Envy Printer has been extended. So you still have time to enter to win!! All you have to do is download the free software and create something. No purchase is necessary. Just save the item you made and leave a link to your Flickr, Instagram or Twitpic picture in the comments . You can enter the contest here. And when you are over at the HP Facebook page, you can enter to win a family vacaton worth $6,000. So awesome!!
Here are a few other Gallery Walls that I really love and some ideas on how to make one for YOUR home: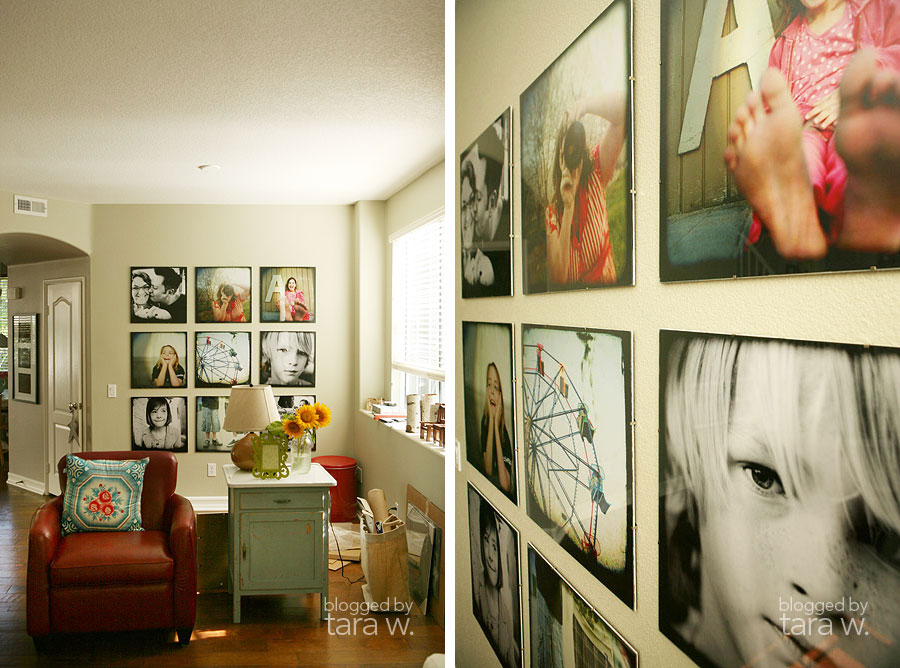 Photo Wall In Living Room @ Tara Whitney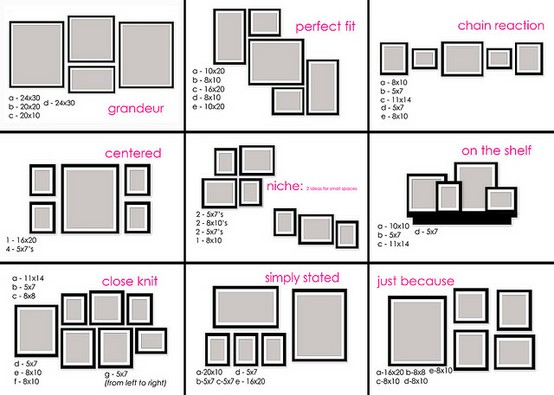 Picture Placement Ideas @ SAS Interiors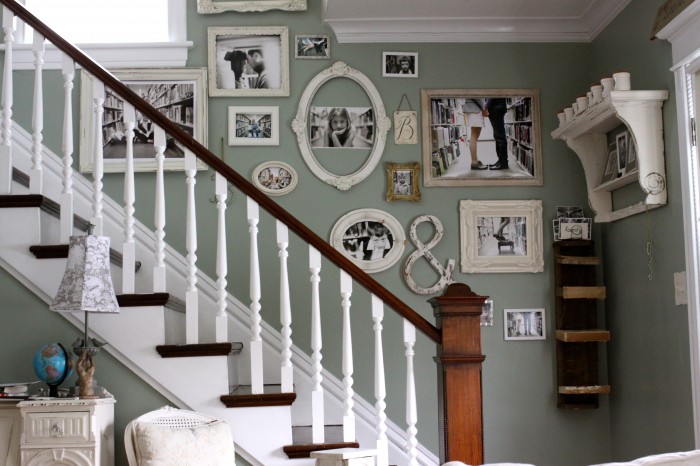 Family Picture Wall up the Stairs @ Kasey Buick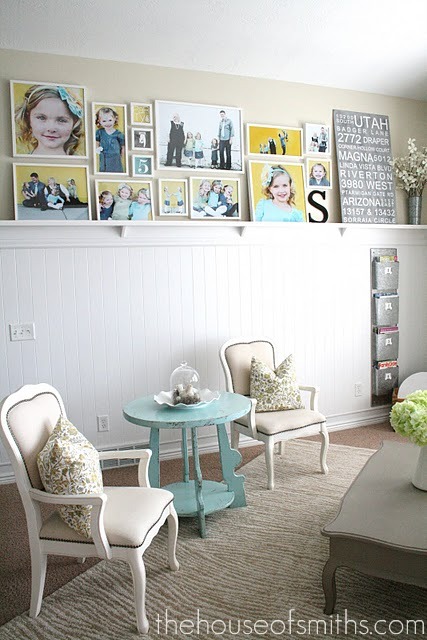 Family Gallery Wall @ House of Smiths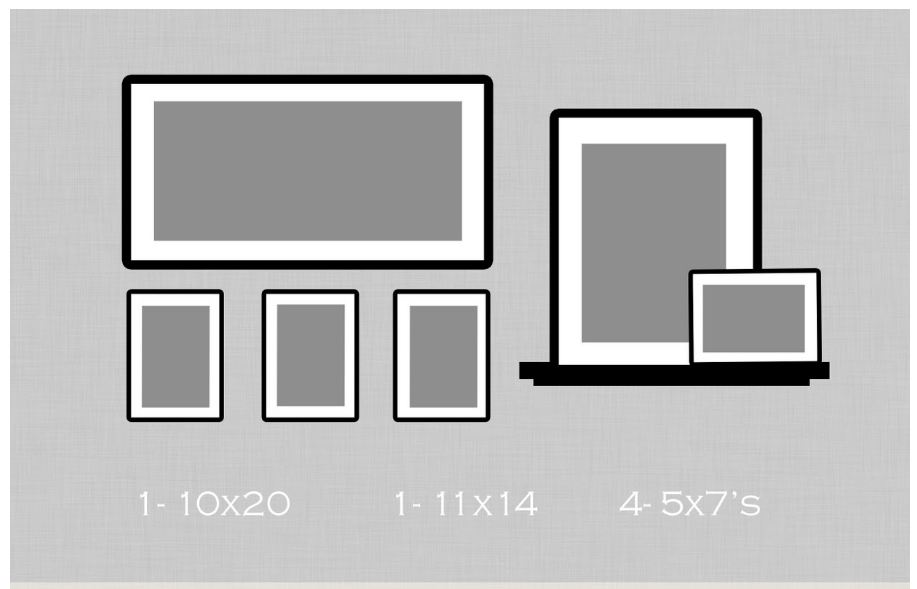 Many Different Picture Placement Ideas @ Brenda Knight Photography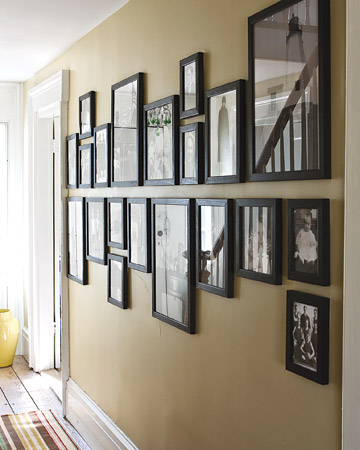 Middle Aligned Photo Wall @ Martha Stewart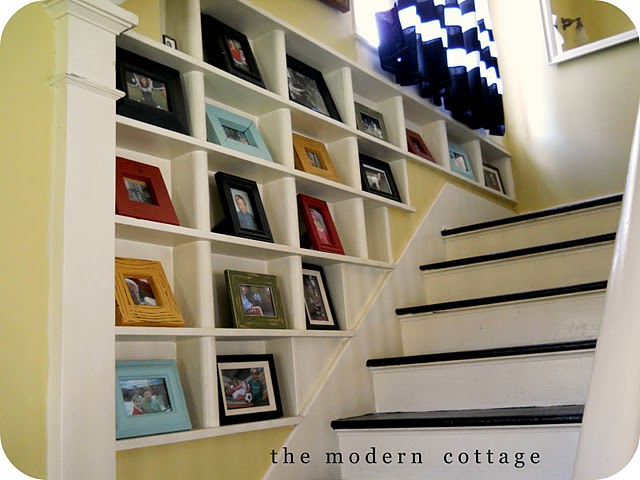 Stairway Gallery @ The Modern Cottage
Chair Backs Gallery Wall @ All Things Thrifty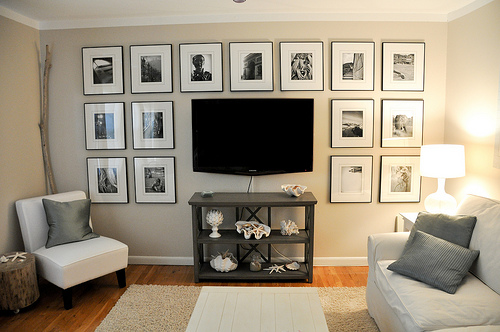 Modern Black and White Gallery Wall @ Brooklyn Limestone
Will you give me your opinion on what I should do with my Photo Wall Frames? I would appreciate it so much!
xoxo
PS — And speaking of my sister Wenderful, she is coming by next week to share some great ideas for displaying photos in our homes. I'm so excited!!
Thanks to HP for sparking this conversation on creating a family picture wall. This post is sponsored by HP – but all opinions are 100% mine.