Hi there! I'm Barbara and I'm the author of Chase the Star, a place where I share my adventures in decorating, crafting, mothering, and more! I'm elated to be a guest here at Tatertots and Jello!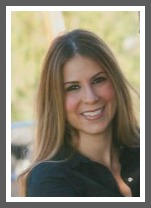 Is it getting warmer where you are? Here in Southern California we've been enjoying the Spring season for a few weeks. The grass is bright green and the flowers are in bloom! The weather is perfect to spend some time outdoors on A Springtime Morning.
To ring in the Spring, I thought I'd set up a small table for the hubs and I to share a 'spot of tea' (or coffee).
I love to re-use and repurpose things I already have. Shopping at my own house makes the project usually that much more fun!
To set up the table, I gathered up some things from around the house and the yard, and set up a small table outside to enjoy the morning.
From the yard: Lively purple flowers in an aqua tin tub, a pair of old and worn red farmhouse chairs, and an ivory bucket of fresh succulents.
From around the house: A white place setting over a table cloth, craft paper acting as a placemat, and a doily overlay.
A DIY cake stand, and freshly painted pillars holding hand-dyed mason jars and votive candles.
The cake stand is holding moss (loose and in ball form) from the craft store.
Dyeing the jars was easy and inexpensive:
Mix:
1 tbsp. of Mod Podge
1 1/8 cup of water
2 drops of blue food coloring
Swoosh it around the inside of the jar, and drain it.
Bake at 250 for 40 minutes.
These chairs were a gift from my neighbor, she always gives me stuff she knows I can 'pretty' up. I contemplated painting them, but decided to leave them exactly as they are, I love that red!
The 'chippier', and more worn it is, the more I like it. Call me crazy!
The combination of the red, turquoise, and white against the blue sky, and beautiful green foliage really captures the essence of Spring!
What do you do to celebrate the beautiful season of Spring?
I hope you're inspired to spend a little time outdoors this Spring! I've got more crafty decor ideas on a budget at Chase the Star, swing by sometime soon and say 'hi'!
Thank you so much for allowing me to share my Springtime Morning with your readers Jen!
Thanks Barbara!!
What a delightful idea!!
Here are some other beautiful projects from Chase The Star:
You will love Barbara's ideas!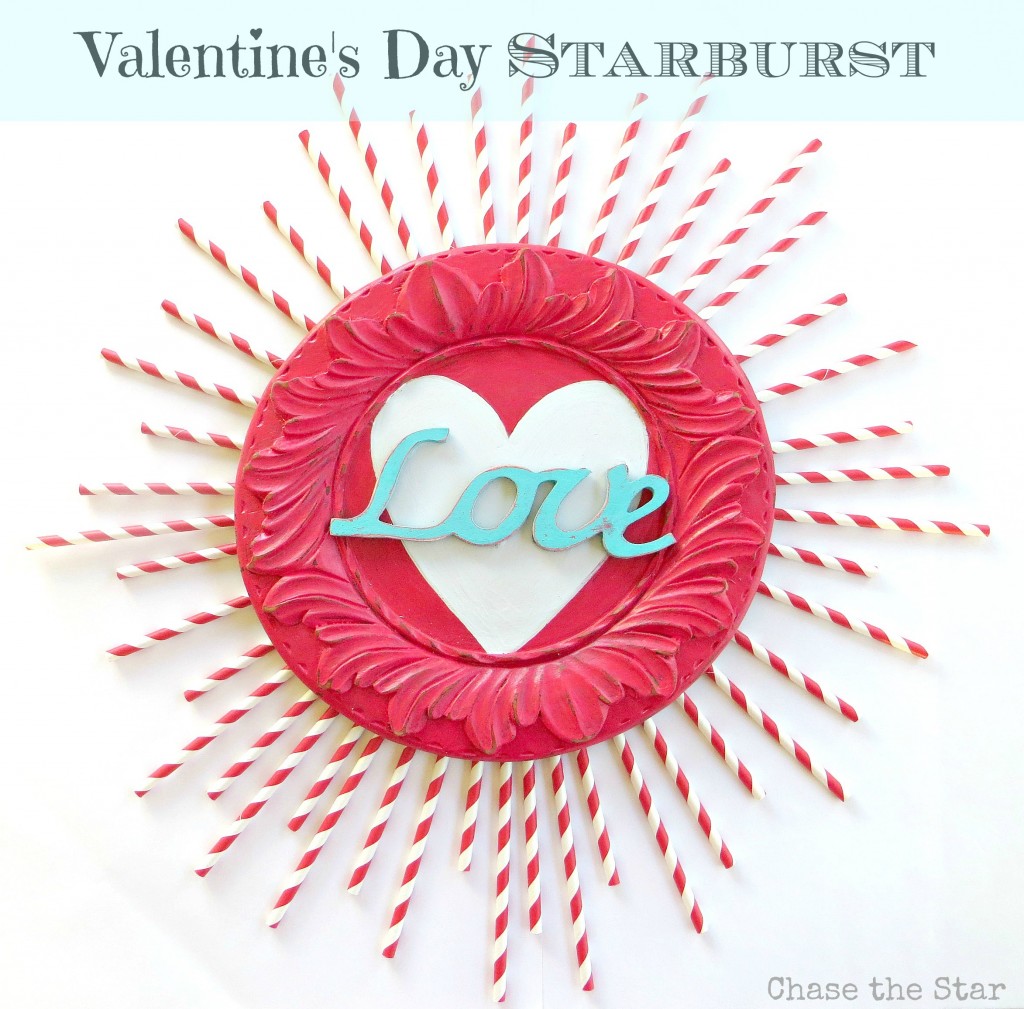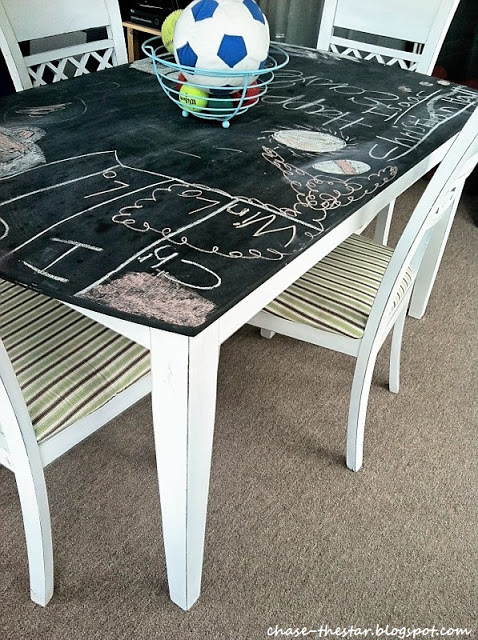 Dinette Set to Children's Chalkboard Table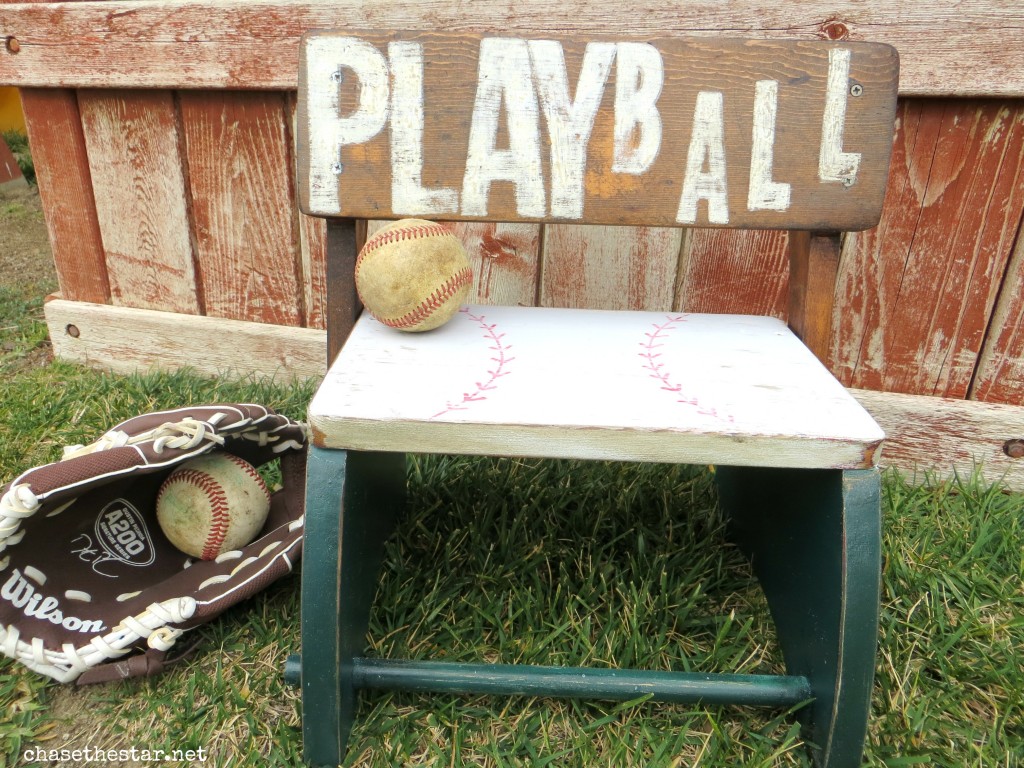 Baseball Upcycled Stool Project
Head over to Chase The Star and give Barbara a great big TT&J hello!!
Have a Creative Day!!
xoxo