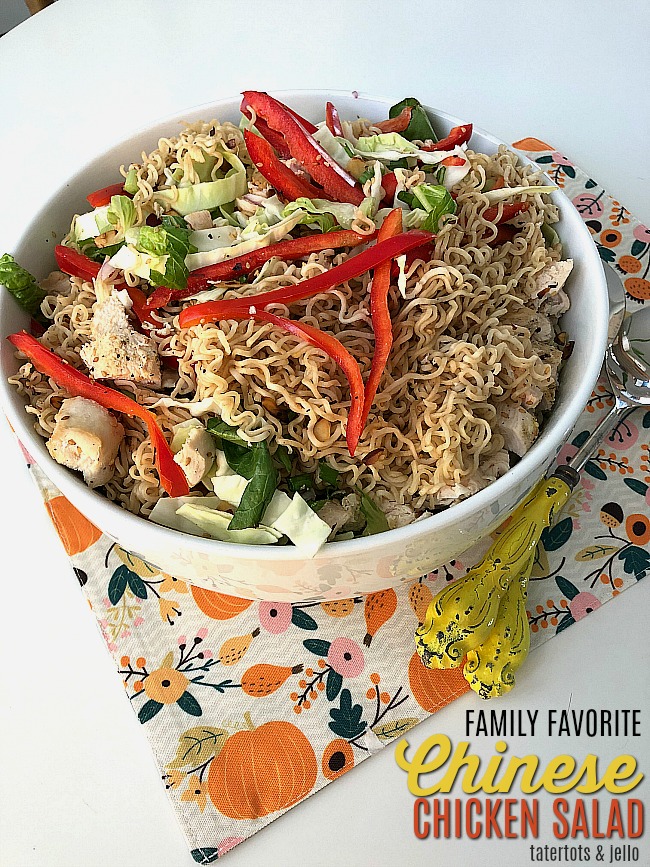 Chinese Chicken Ramen Salad
Hearty, flavorful, delicious and perfect for ANY time of the year!
I am going to let you in on a family secret — the perfect salad for ANY occasion, ANY time of the year. We all have occasions where we need to bring a potluck dish. Sometimes it might be a picnic, other times a family party or even a school or church function. We have a Chinese Chicken Salad that is a family staple and it's perfect – hearty with juicy chicken breasts. The kids love it because it has ramen noodles. It's full of crunchy lettuce so it holds up over time. And it has a flavorful, tangy dressing that's the perfect compliment, I add a little lime juice to kick it up a notch.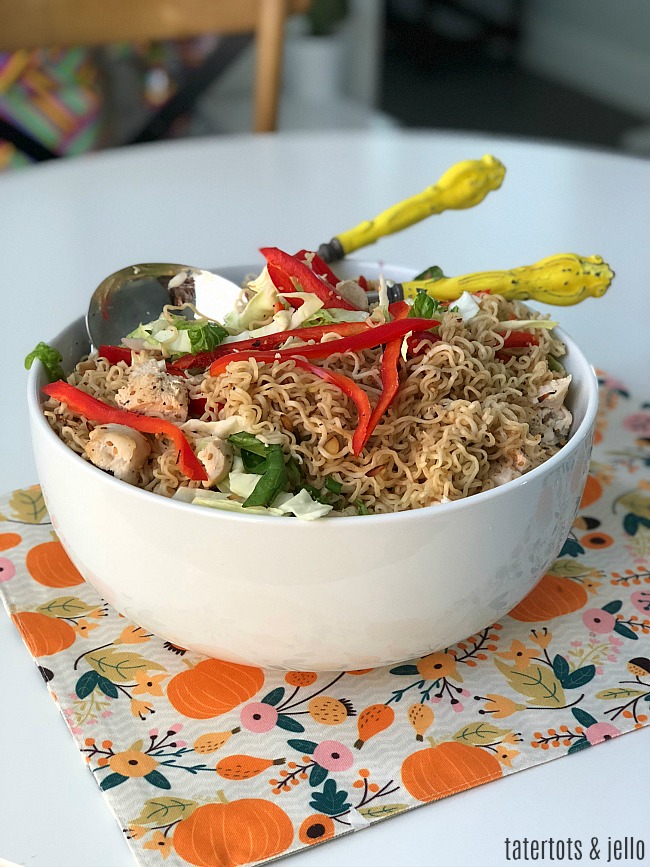 Chinese Chicken Ramen Salad
You can whip this salad up the night before and it won't get soggy because it has cabbage and romaine lettuce that can last. Just toss the dressing on when you get to the location and serve. Everyone will love it.

Another great thing about this salad is that it can be a main course all by itself, but it also makes a filling side dish. You can make it for the holidays but also for a summer picnic. My kids love it!
Here's how to make Chinese Chicken Salad:
Chinese Chicken Salad Recipe – hearty, flavorful, delicious and perfect for any time of the year !
Recipe Type: salad
Cuisine: asian
Author:
Prep time:
Cook time:
Total time:
Serves: 12
Chinese Chicken Salad is a family secret. Full of crisp cabbage, veggies, filling chicken breasts and topped with ramen noodles. Kids AND parents love it!
Ingredients
3 chicken breasts, cooked and diced
1 c. sliced almonds
1 pkg. ramen noodles, broken up
1 T. butter
2 T. sesame seeds
1 head Napa cabbage, shredded
1 head romaine lettuce, chopped
6 green onions
1 large red bell pepper, diced
green or red grapes (optional)
Dressing:
1/2 c. canola oil
1/2 cup sugar
1/2 cup cider vinegar or white wine
2 T. soy sauce
1/2 lime, juiced (or 2 T. lime juice)
Instructions
Season chicken breasts with lemon pepper, cook and chop up into bite-sized pieces.
Roast almonds at 350-degrees for 5 minutes or until golden brown.
Add noodles to boiling water. Boil for 1 minute. Rinse and drain noodles.
Melt butter in a frying pan and add sesame seeds, cooked noodles and roasted almonds. Toss together and toast lightly. Cool in refrigerator.
Mix together remaining ingredients. Add cubed chicken and cooled noodle mixture.
Make dressing and toss it into the salad. Serve.
note – this salad without dressing will store in the refrigerator for about 7 days!
Here are a few other salad recipes we love!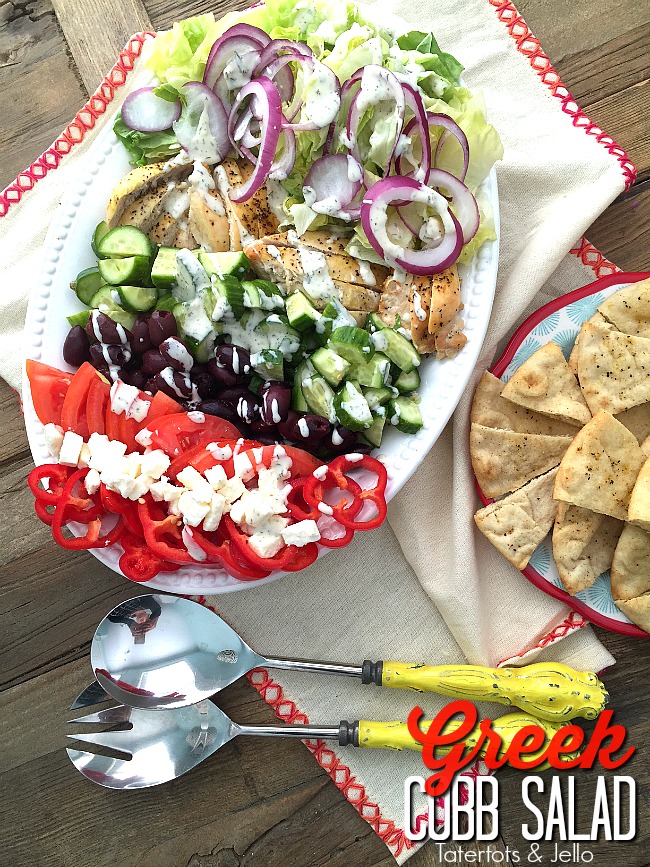 Zesty Greek Cobb Salad Recipe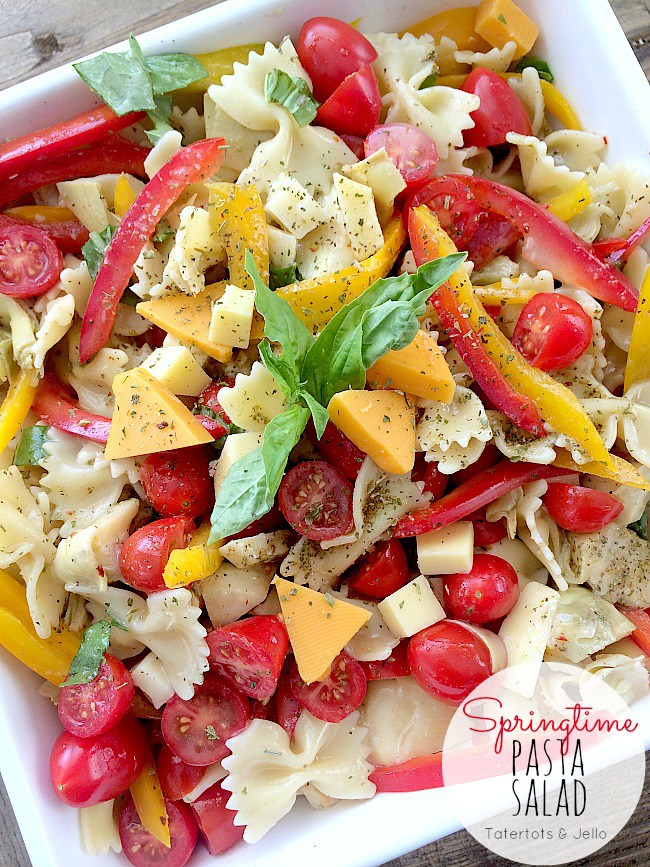 The BEST Pasta Salad Recipe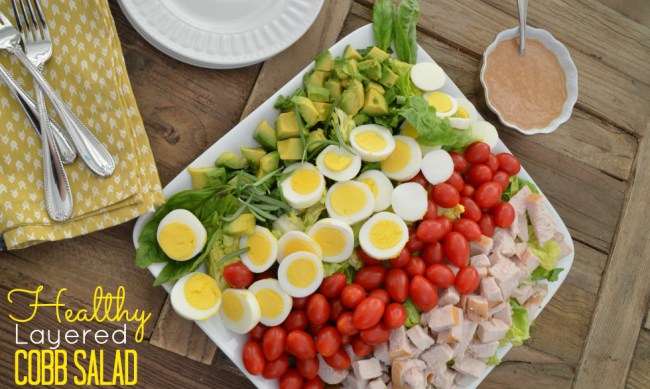 Healthy Layered Cobb Recipe
Mediterranean Orzo Salad Recipe
Have a YUMMY day!
xoxo