Hi! We're Nat and Holly, the sisters who blog over at My Sister's Suitcase. We've loved seeing all of the amazing ideas in Jen's Happy Holiday series and we're honored to be a part of it!
If you're anything like us, after Christmas is over you may not have a lot of energy to start planning a huge New Year's Eve celebration. That's why we like to keep our parties simple. Here's a really easy idea for your party hats this year:
How fun would it be to have your guests create their own hat? You only need a few materials to get started:
black cardstock
party hat template (like this one)
chalk, chalk ink pens or metallic markers
scissors
stapler
hot glue
trimmings of your choice (pom poms, tinsel garland, pipe cleaners, etc)
Using the template, trace the hat pattern onto your black cardstock and cut out several hats. Have these available, along with chalk or pens for your guests to decorate their hats as they arrive at the party. Once the design is complete, secure the hat in the back with a staple near the base:
Your kids will want to get in on the fun too!
One of my favorite hat "toppers" is made from a tinsel garland leftover from Christmas. (Hit up those after sales NOW!) I simply threaded the garland through the bottom of the hat and out the top, then trimmed and secured it with some glue.
For other toppers, I used metallic pipe cleaners and pom poms. Just look through your craft supply and use whatever you have on hand! Your guests will love being able to customize their party wear. And it's one less thing for YOU to have to do before the party starts 🙂
Thanks for having us Jen!
***************
Thanks girls! I love their style and inspiration. Here are a few of my favorite projects they've featured recently: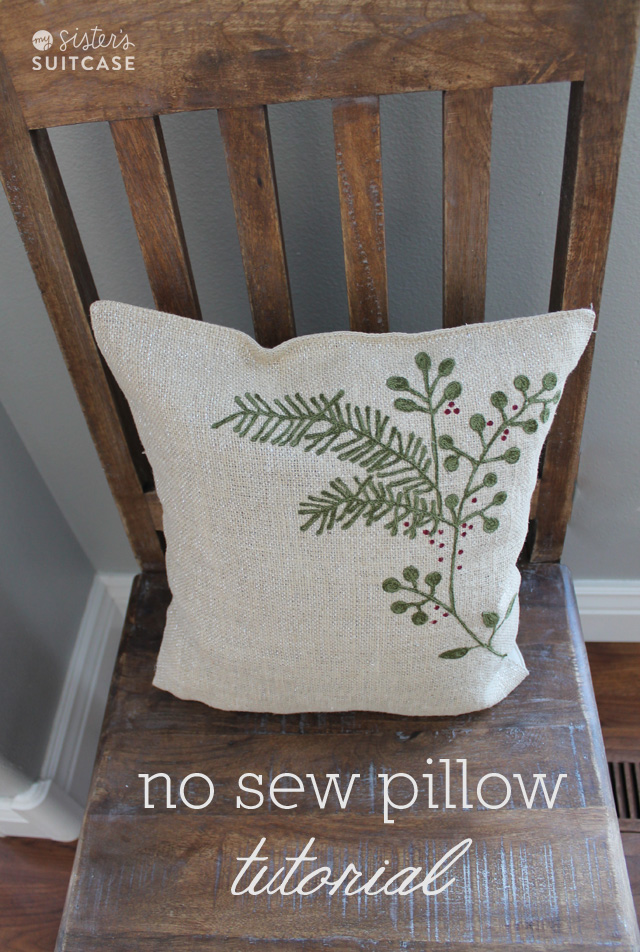 This awesome No Sew Pillow Tutorial (and Holiday Home Tour!)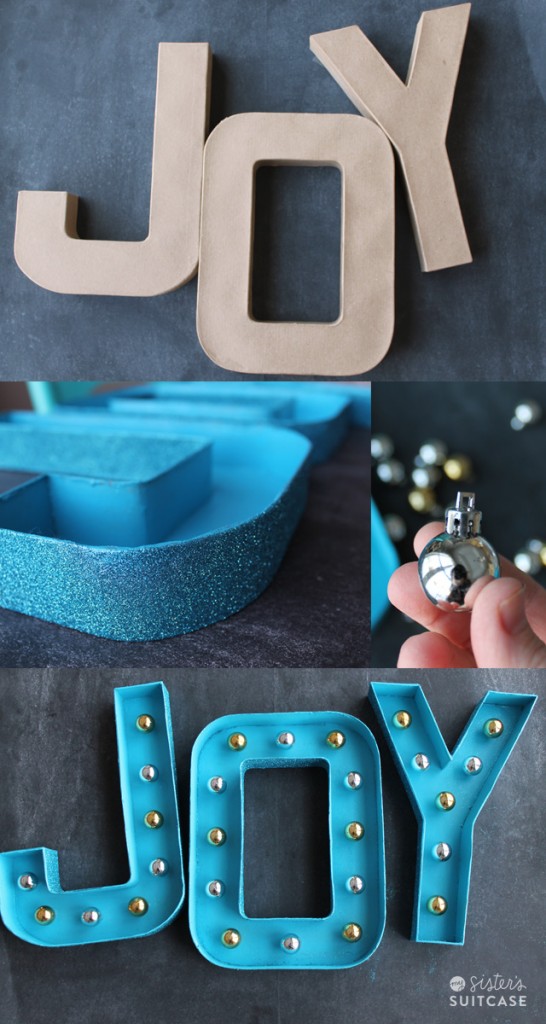 You know I love marquee letters … and I've shown you how! But this super simple marquee letter tutorial rocks, using simple letter forms and Christmas bulbs!
and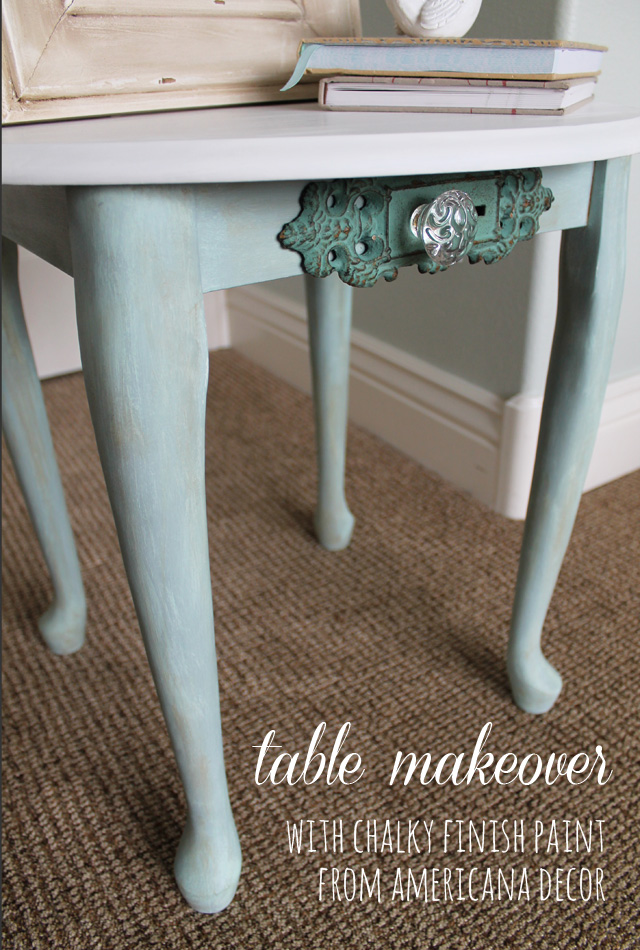 Loved this table makeover with the chalky finish paint!
* * * * *
Visit MySister's Suitcase and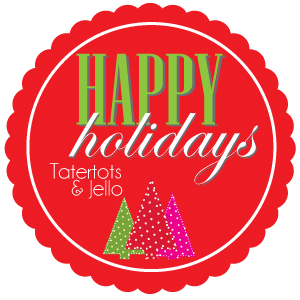 Follow the HAPPY Holidays Event at Tatertots & Jello
all through the holidays with awesome tutorials, recipes, decorating ideas and more from some amazing blogs!
Only one more day!
xoxo