Do you have one craft that you love to make the most??
Mine has to be wreaths. I LOVE creating them.
I have so many wreath ideas floating around in my head. And that is why I am so excited about this post.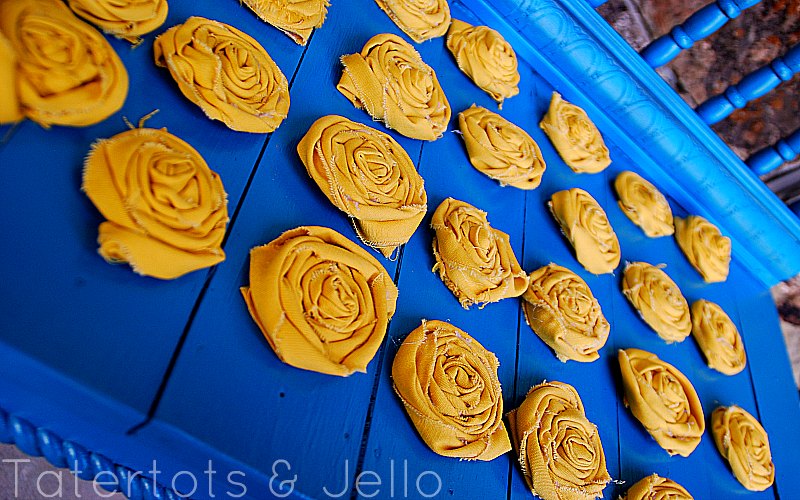 Back in January, Beckie from Infarrantly Creative and I thought of a fun idea.
What if we each thought of a different wreath to make every month for 6 months??
We are teaming up up with Styrocrafts — the maker of Styrofoam wreaths for this 6-month challenge!!
And the most exciting part?? YOU get to be involved!!
more to that coming up!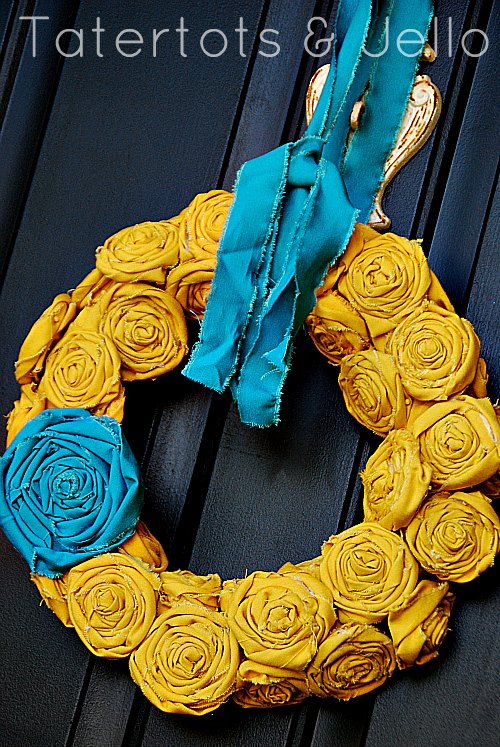 Here is my first wreath for this challenge — a Beachy Canvas Rosette Wreath.
I took the canvas rosettes that I love to make and made a big mess of them for this wreath. The thing I love about this wreath is you can make it for ANY holiday or occasion. Halloween with orange and a big black rosette or vice-versa. What about Christmas with red rosettes and one big green one? Or how about the Fourth of July with blue rosettes and one big red one?? So fun.
Here's how I made this Canvas Rosette Wreath: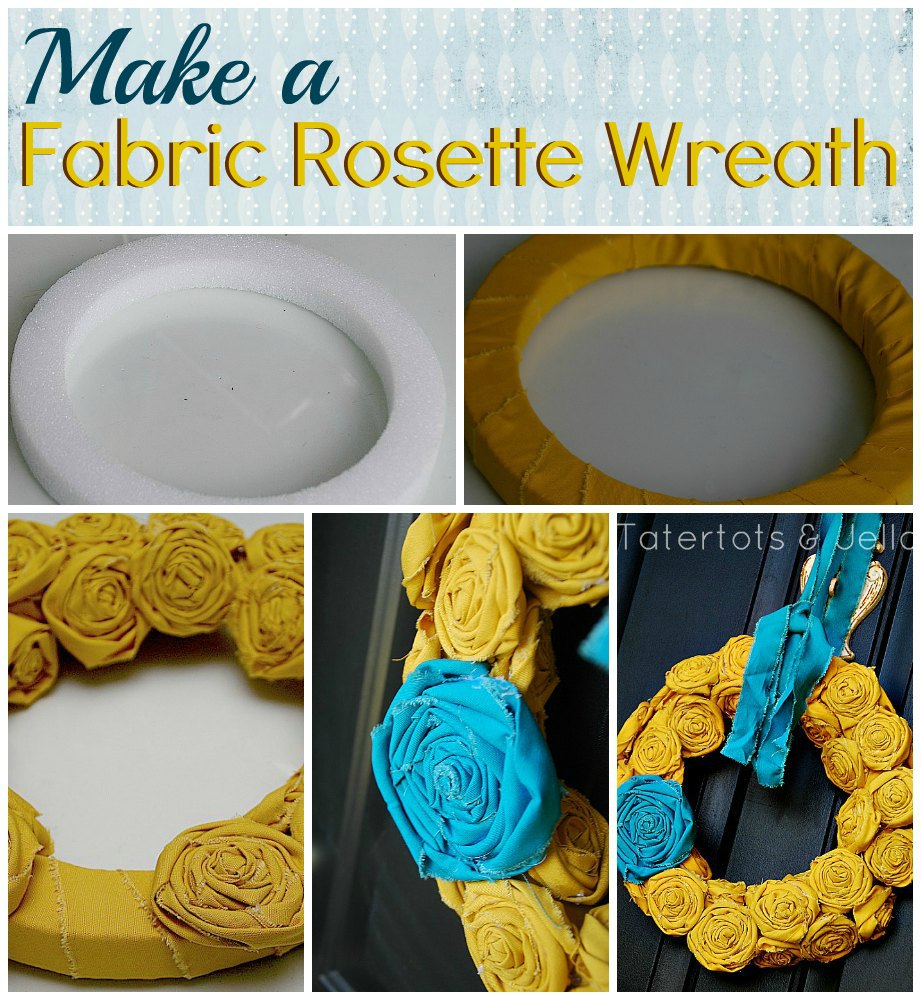 I tore 35 lengths of 26″ long and 2″ wide strips out of yellow canvas.
And I made flowers out of the canvas strips. (you can find the total Flower Rosette Tutorial here)
Then I took a Styrofoam wreath form and wrapped it in yellow canvas (4 inch strip)
Once the flowers were made, I pinned them on the wreath, leaving space for the big turquoise rosette.
Then I hot glued the flowers onto the wreath form.
The last thing I did was tear two lengths of canvas 2 inches in width by 30 inches in length and tied them in a knot for the front of the wreath.
And hung it up!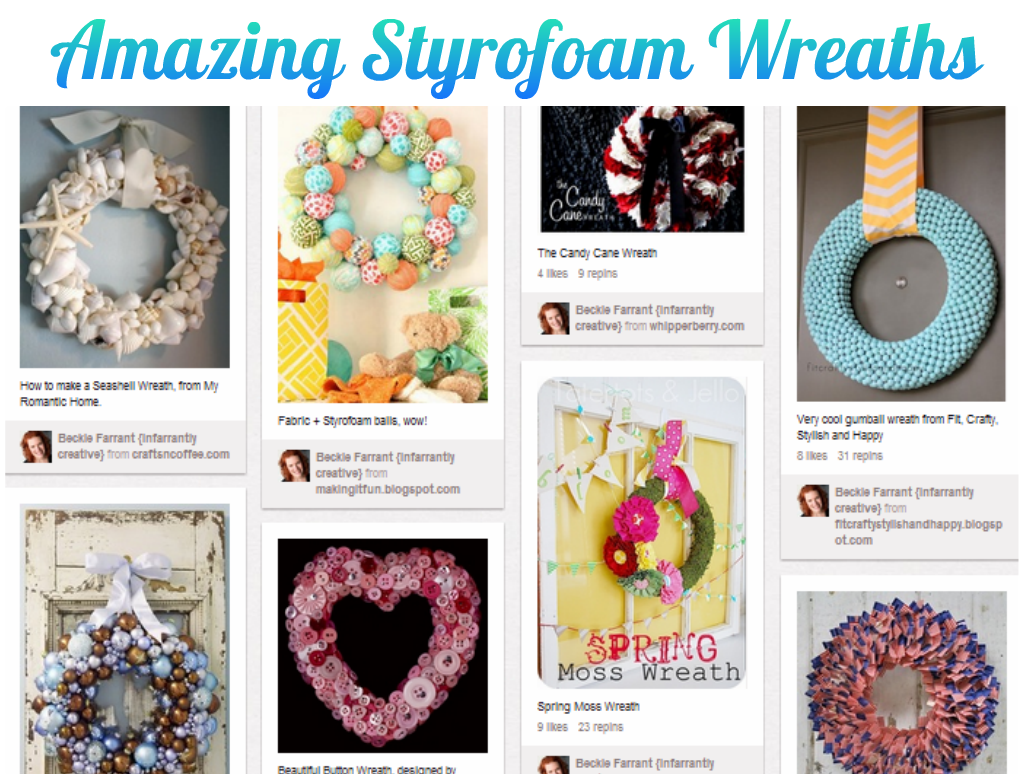 Beckie and I are also excited to tell you about a NEW Pinterest Board that we have created — The Ultimate Wreath Board (Styrofoam). We will be pinning our favorite wreath ideas there. And we would love to have YOU contribute!! Email me and I will add you to our Wreath Board so you can pin boards and show off YOUR favorite wreath ideas!


And be sure to follow along with Styrofoam — on their Styrofoam Crafts site.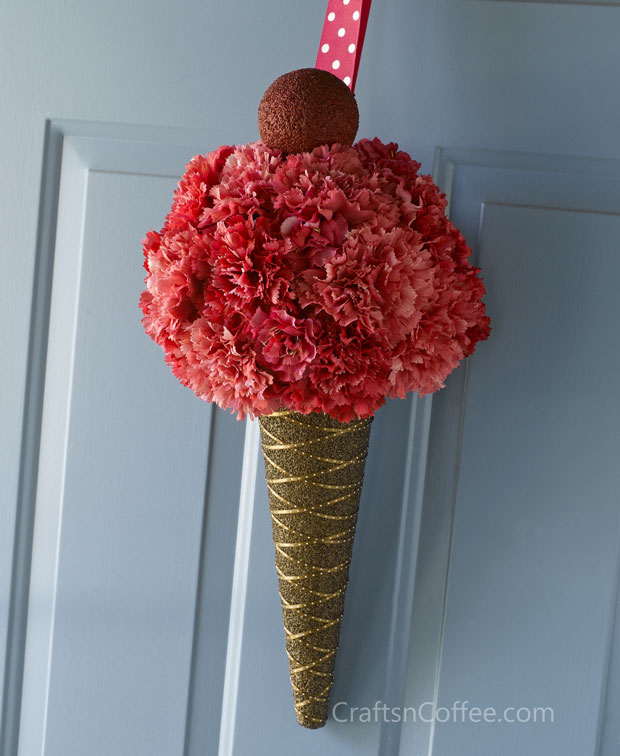 You can also follow along with Styrofoam Crafts on their blog — CraftsnCoffee
and follow StyroCrafts on Facebook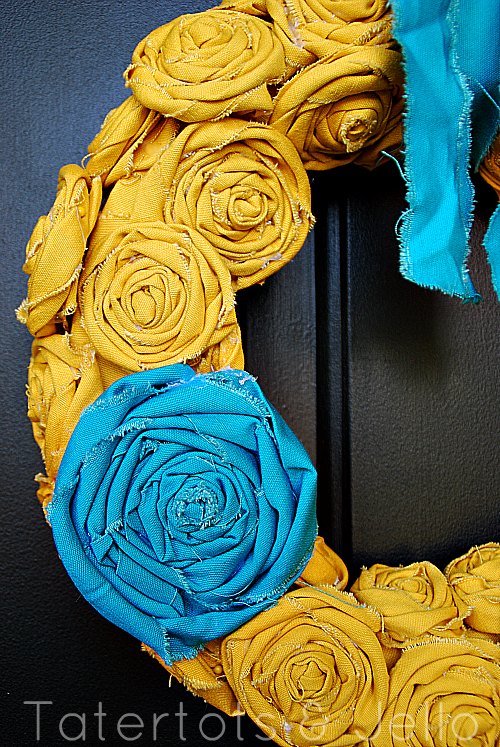 And be sure to check out Beckie's NASCAR-inspired wreath. It is SO fun!!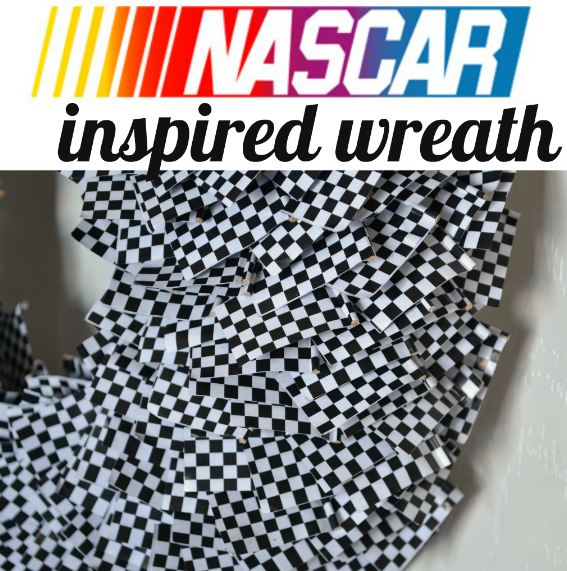 Leave a comment here with your URL if you have a wreath you would like me to add to the pinboard.
Or send em an email if you would like to contribute to the Wreath Pinterest Board. We would love to have you!!
xoxo

Disclaimer: This is a compensated campaign brought to you by Styrofoam Crafts.

PS — More information is coming up with how to participate in the Great Pinterest Hunt! Find out how to win some FAB prizes and have a fabulous time!