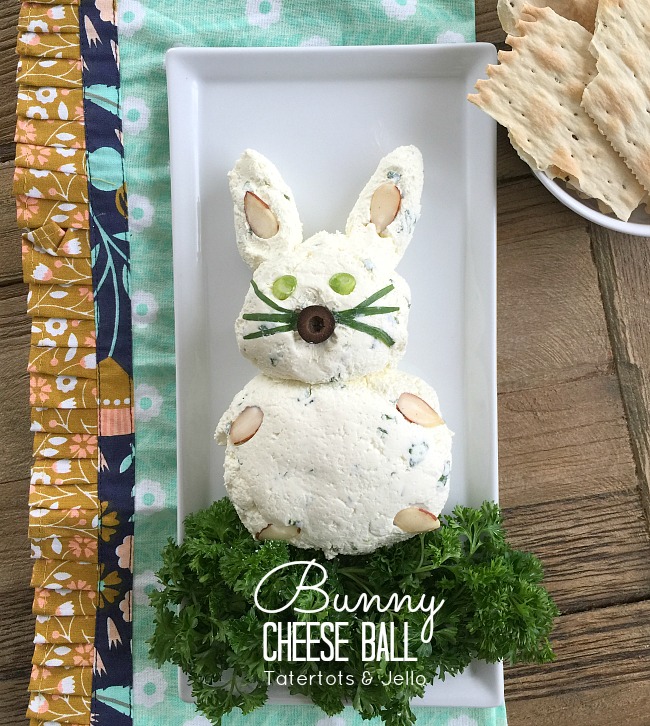 Bunny Cheese Ball Party Recipe. Who doesn't love a cheese ball? It's perfect for almost any type of party. Plus kids love it.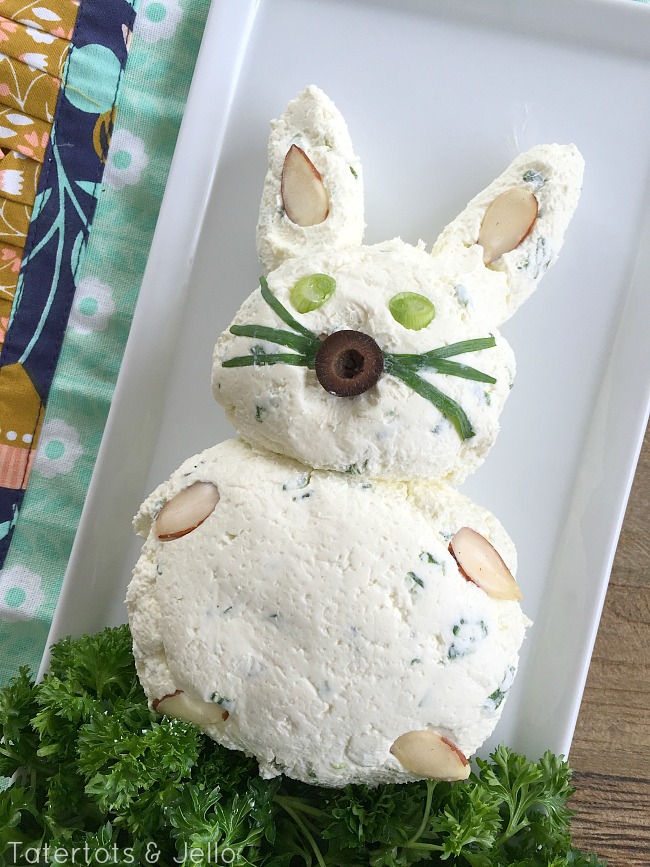 For Spring or Easter, why not make a Bunny Cheese Ball? It's easy to make and it will look wonderful on your party table! You can serve it with crackers or veggies. Yum!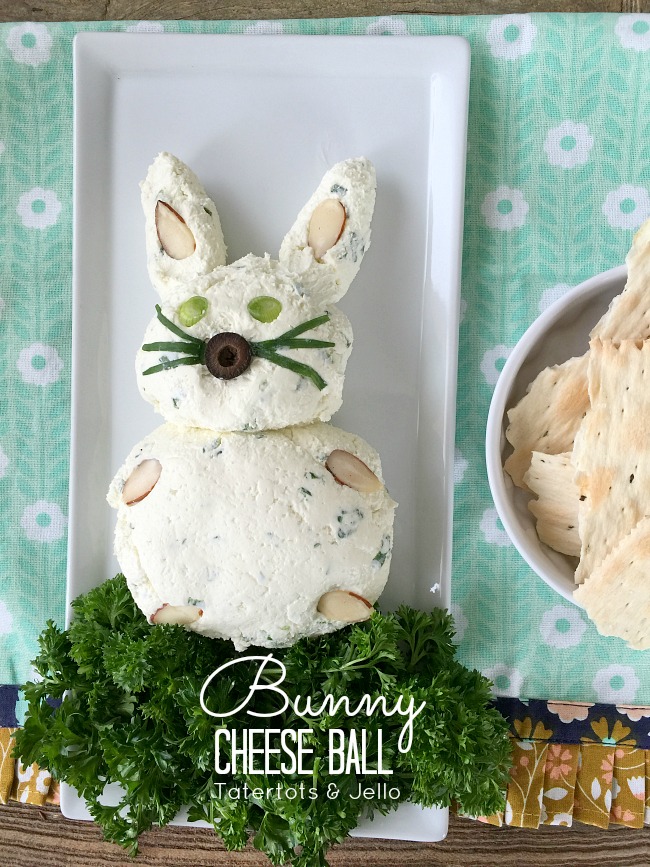 Here's the recipe to make a Bunny Cheese Ball: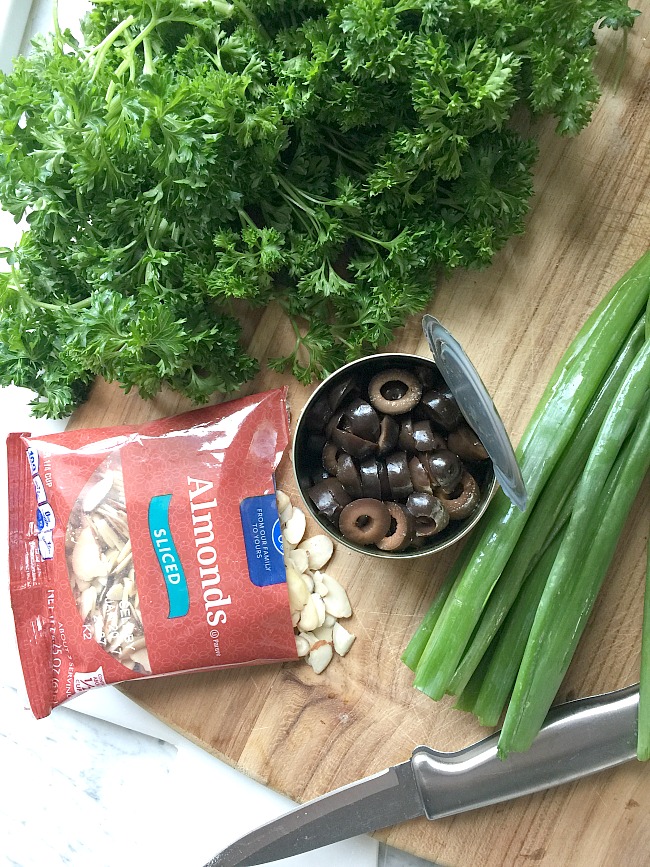 Bunny Cheese Ball Recipe
Recipe Type: Appetizer
Cuisine: Party
Author:
Prep time:
Total time:
Serves: 16
Everyone loves a cheese ball. Make a bunny shaped cheese ball to celebrate easter or spring. Make one for your party!
Ingredients
2 c. mozzarella or other white shredded cheese
8 oz cream cheese
1 tsp. Worcestershire sauce
1 bunch chopped green onions
1 olive
6 sliced almonds
Instructions
Mix all ingredients (except onion) with a mixer or blender. Add onion. Mix well, or knead; shape into three balls. One large, one a little smaller and then one small ball. Divide the small ball into two smaller balls and shape into ears. Put the largest ball on a plate and the next largest ball above it, with the ears above the head. Then make whiskers with a stalk of green onion, and the eyes out of the white part of the green onions. Slide the olive and use one slice as the nose. Put the almonds on the ears and body for paws. Refrigerate at least one hour before serving.
Bunny Cheese Ball Recipe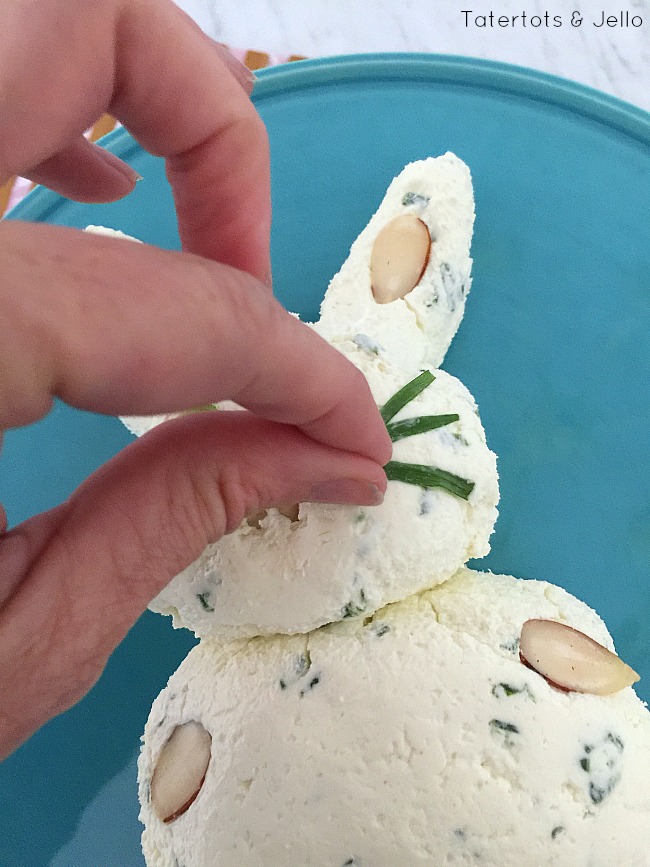 Bunny Cheese Ball Recipe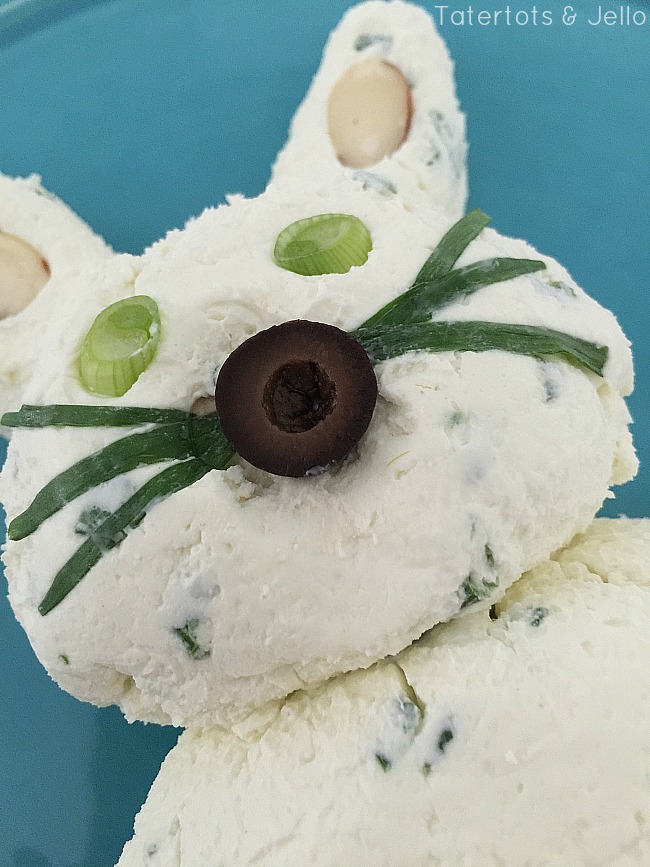 Another appetizer I love to make are these Bacon Pops that Tracie from Cleverly Inspired shared with us: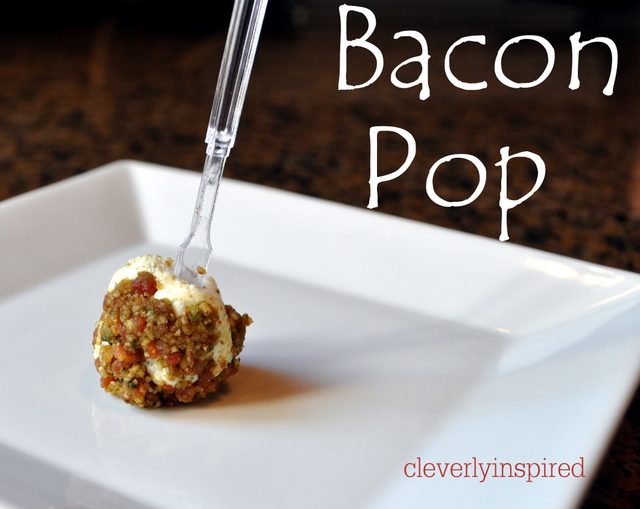 Do you have a favorite appetizer recipe?
Share YOUR recipe with us in the comments!
Have a yummy day!
xoxo