Thanks to Canon USA, who sponsored this post, I've been trying out a new camera and printer the last few weeks. If you're in the market for something new to capture summer memories, check out the Canon EOS Rebel SL1. And if you're ready to seriously rock your printables, take a look at the Canon PIXMA iP8720 Crafting Printer.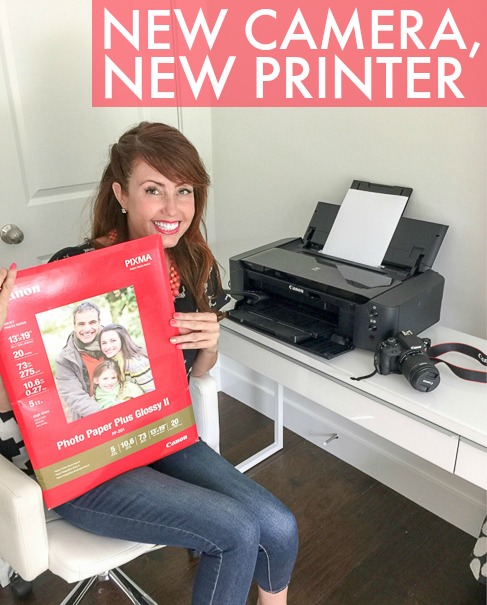 Here's what I've been discovering:
I've been using DSLRs for several years, but I've always found them hard to use. I'm busy enough that I can never get the settings "dialed in" the way I want! But I've loved using this Canon EOS Rebel SL1. I've watched a bunch of the how-to videos in the digital learning center at learn.usa.canon.com.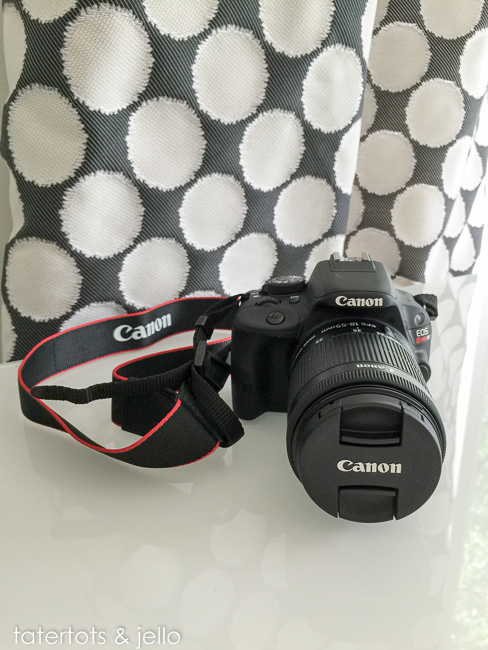 I'm loving a bunch of the camera features I'll show you in a moment – but check out the awesome in this printer! You won't believe the size of paper it can use: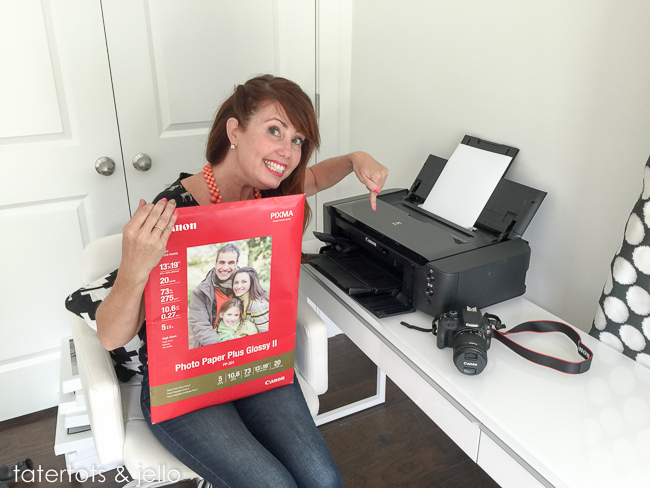 Yes, you're seeing that right: it's 13 x 19 inches (I'm holding a package of the fancy Canon Photo Paper Plus Glossy II).
Did you see my memorial project a couple of weeks ago? Here's a little video I shot with my friends at My Craft Channel telling a little more about a project I made with my Canon PIXMA iP8720 Crafting Printer.

(check out all the episodes and projects at My Craft Channel!)
One of my favorite parts about this printer is how it saves me from having to go to a commercial printer to print larger printables. Plus, the cool 13 x 19 inch paper is available in all kinds of finishes, from matte to shiny! And the color is great, too.
I'm just scratching the surface with the Canon camera, but here are a few of my favorite features I've discovered while working with the easy-to-use touchscreen.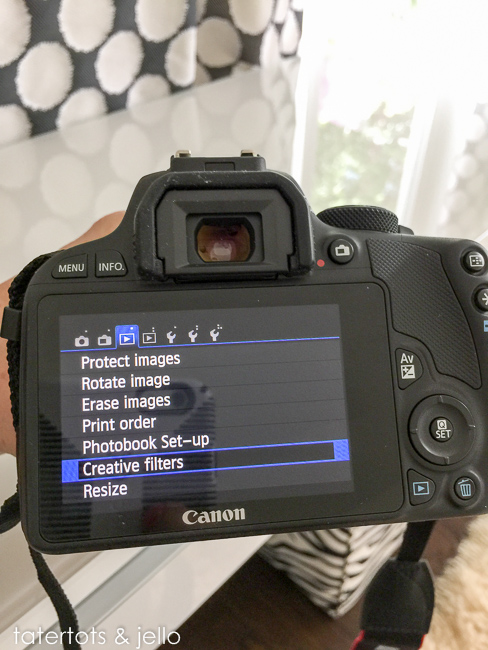 Creative filters make it easy and fun to add effects to my snapshots as I'm taking them – so I can take photos with the nice, high-resolution regular modes, and then add other tricks like soft focus or …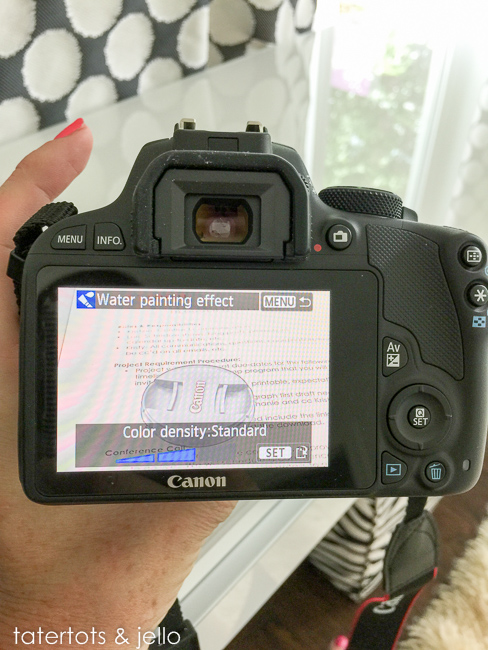 the water painting effect (like watercolors), above, and …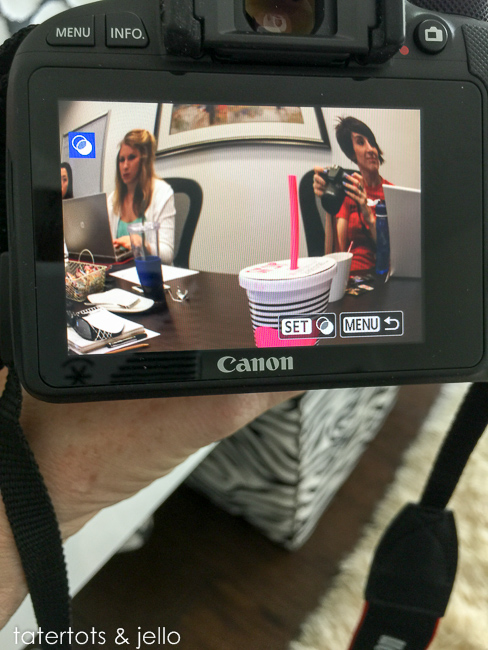 I can even add a fish-eye lens effect to my photos right on the camera. In fact, the right-on-the-camera abilities are my favorites, like this: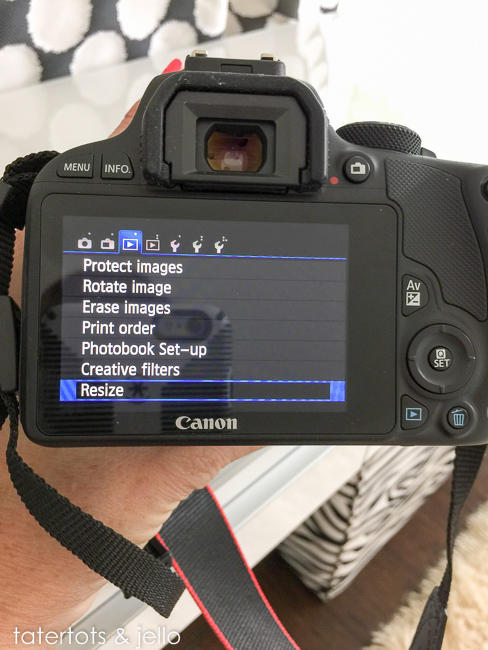 Yeah, that's an on-camera resize mode! While I have a workflow set up to process my blog pictures, it's sure nice to be able to just resize them as I go for use on the blog, on social media, and so forth. I don't have to mess with another photo editing program, app or site.
And I've been playing with the cool HD video capabilities, too!
I'll be sharing more creative ideas inspired by Canon soon.
xoxo

This post sponsored by Canon; however the ideas and printable are all mine. See my disclosures.