I love having guests stay at my home! And for this month's post sponsored by Better Homes and Gardens, they asked me to do a bedroom makeover. So today I'm sharing this guest "Welcome" basket & free printable idea!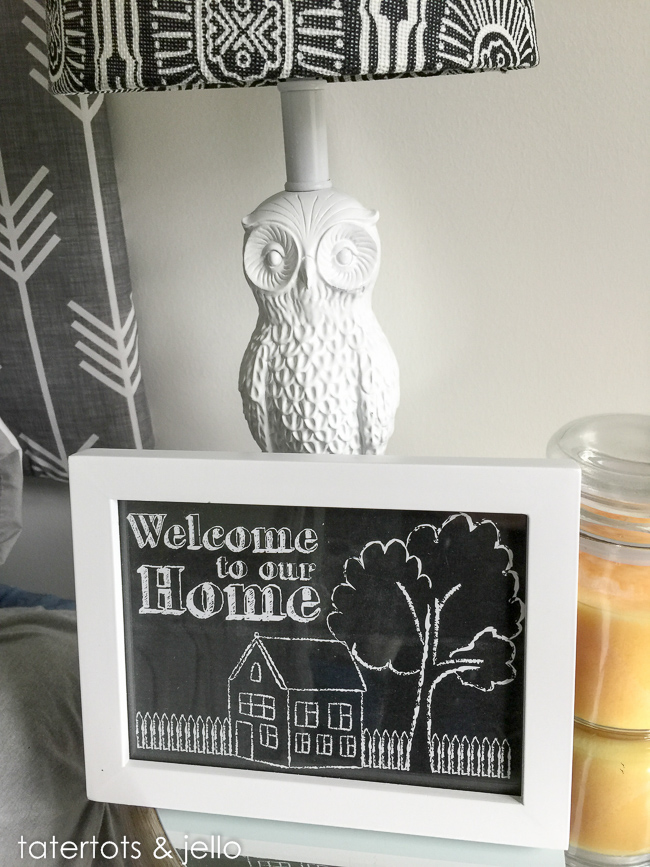 There's nothing more welcoming than a cute "welcome" message … and a few things to make your guests' stay even more comfortable. You'll find most of these pieces in the BHG section at Walmart. The lamp and lampshade are from BHG – as is the candle! And of course, check out the whole gift basket and free printable below: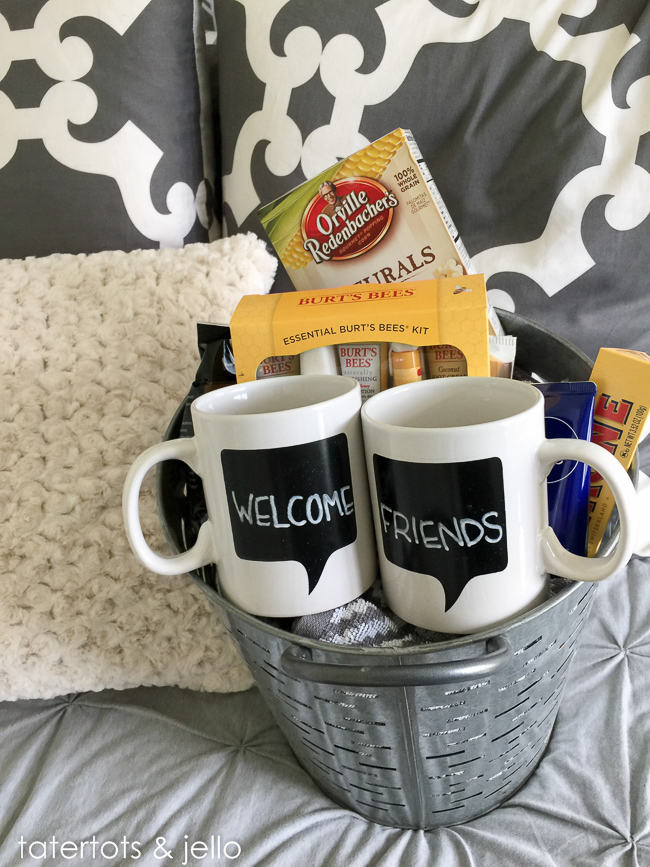 I raided the BHG storage section for a cute galvanized bucket – perfect for bedroom storage and for this fun guest room basket. I found the treats, beauty products and cute mugs (I used a paint pen on the conversation bubbles) while I was hunting. What's in the bottom?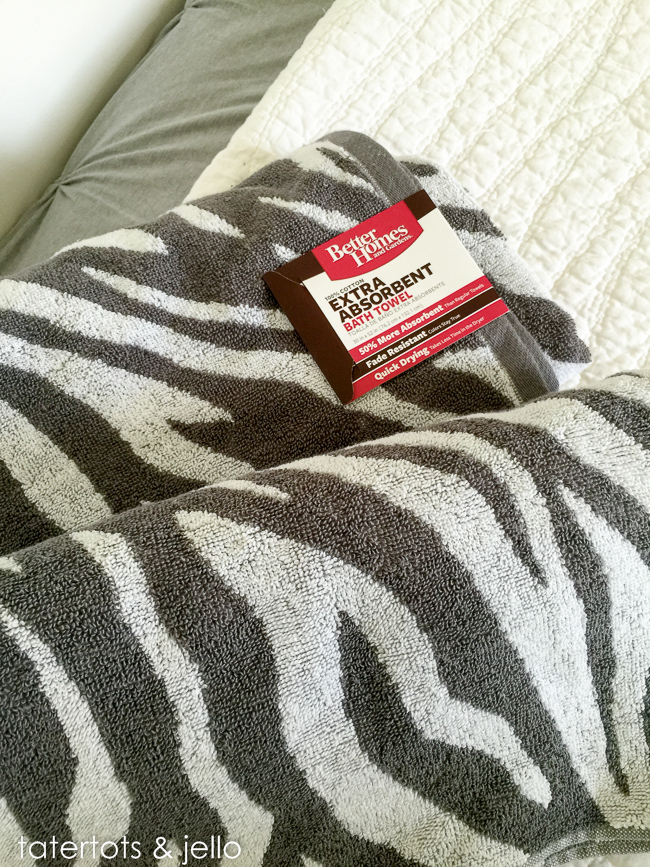 These cute BHG towels – perfect for the bedroom's gray and white theme.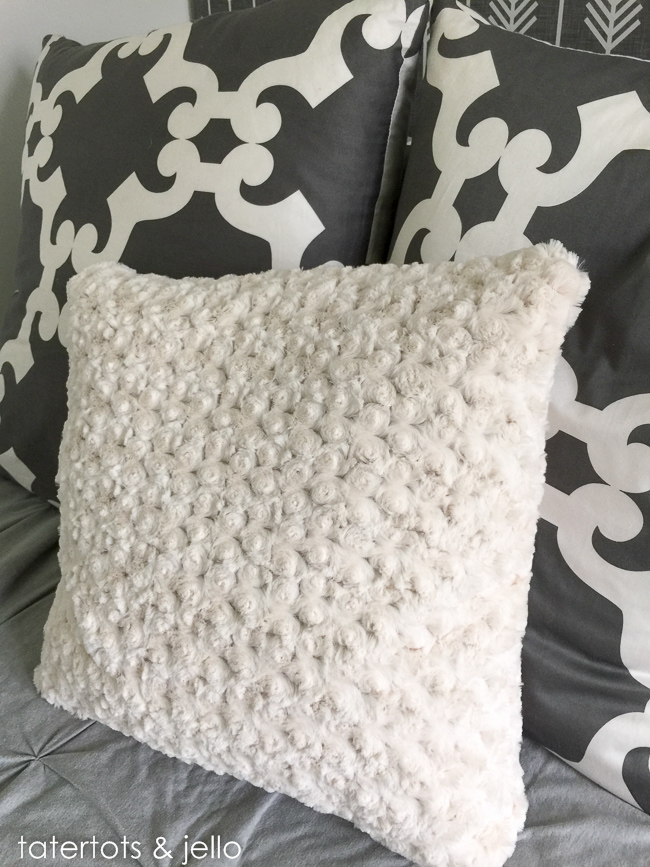 I also love the texture of this white BHG pillow!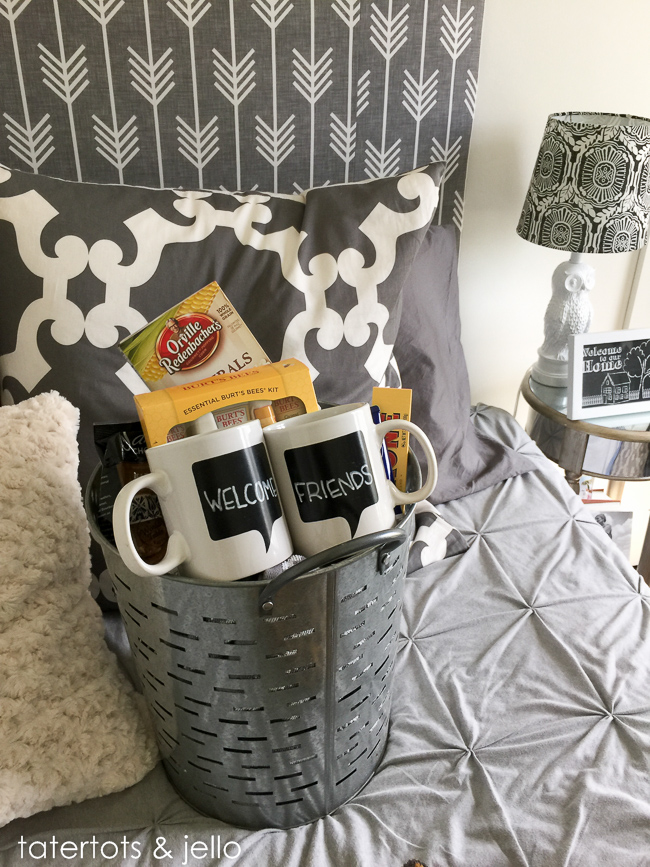 The bedrooms in my #1905Cottage are still under construction, but this brightens up the cottage guest room in the meantime, and I love how the colors, textures and shades complement the room's decor!
* * * * *
And here is the printable! Just right-click this link or the image below and choose "save link as" to download the printable. Trim the paper to 5 inches by 7 inches to fit in the frame. As always, it's for personal use only.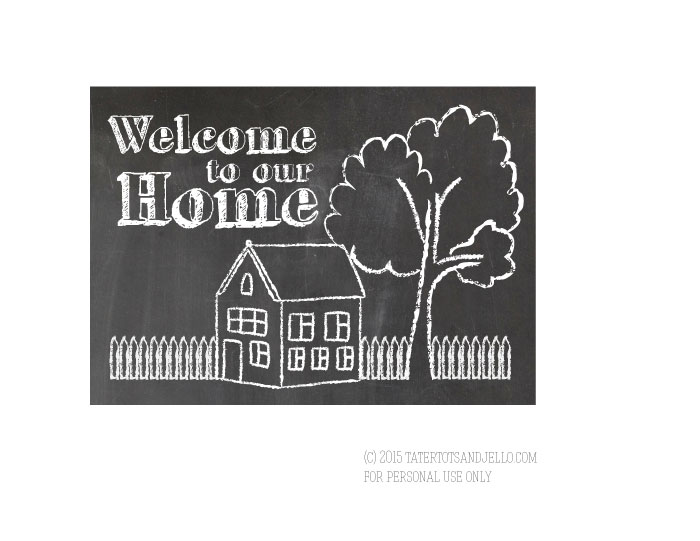 * * * * *
You can follow along with them here: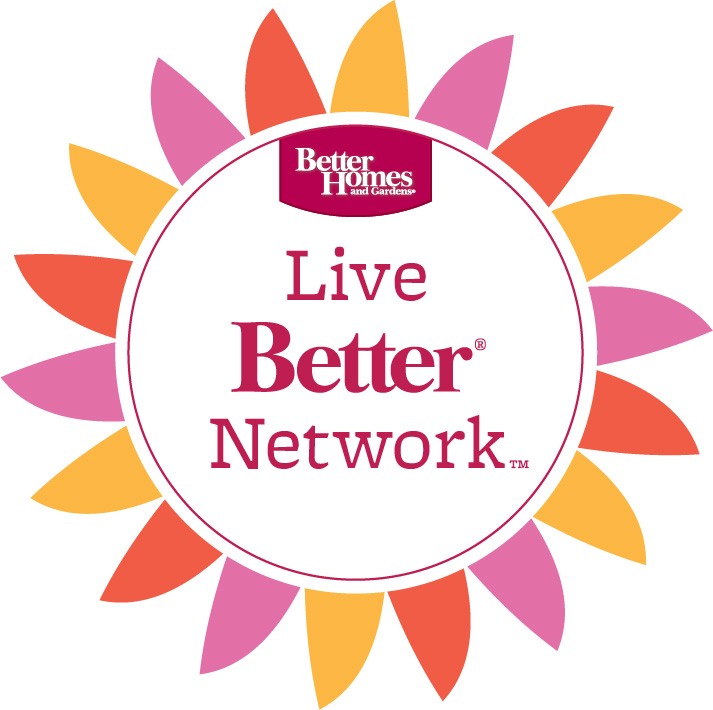 How are YOU getting your house organized??
Let me know YOUR ideas in the comments!!
xoxo