Beachy Summer Mantel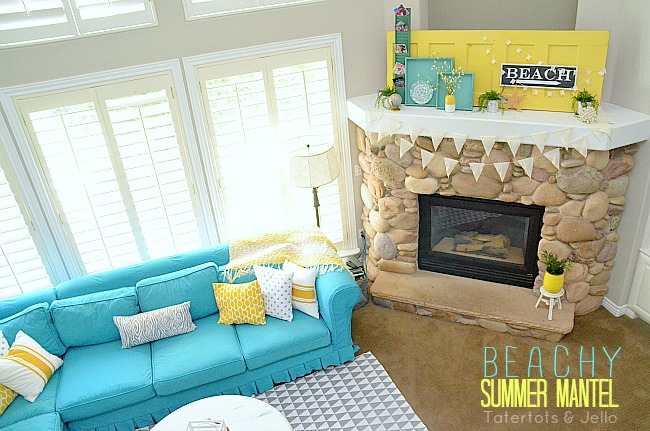 Happy Monday! I was so inspired when I switched my summer slipcover that I finished my Summer Mantel this weekend. I flipped my door over from the red one I had up for the Fourth of July to the yellow one I used for Spring.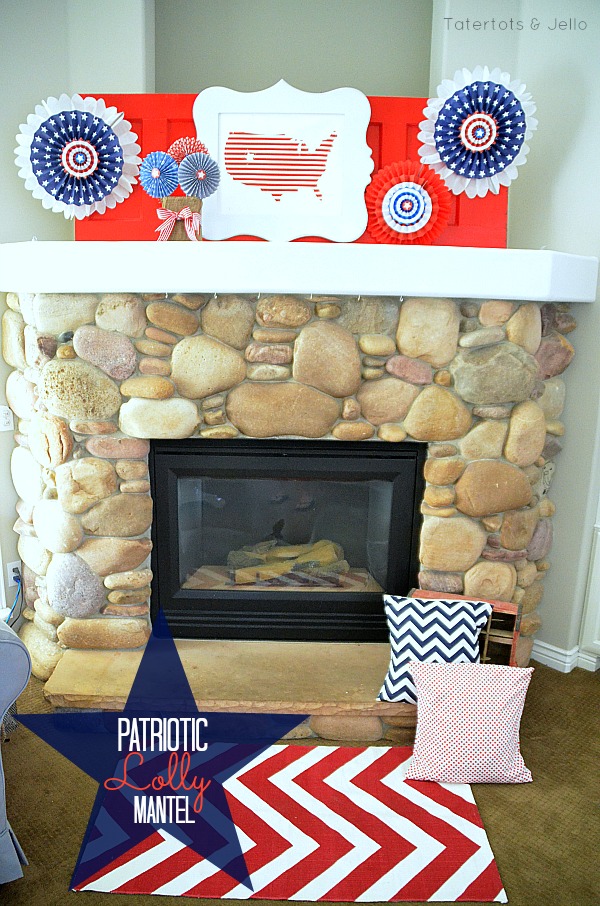 I just love the bright pops of color in my family room!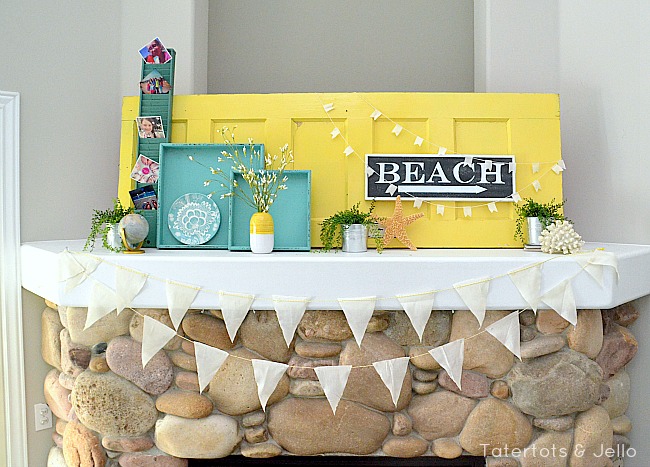 I painted a couple of thrift store boxes and stacked them on the mantel. I also found a way to integrate Summer Pictures with an Instagram Display!
I found the vase at Ikea for a couple of dollars.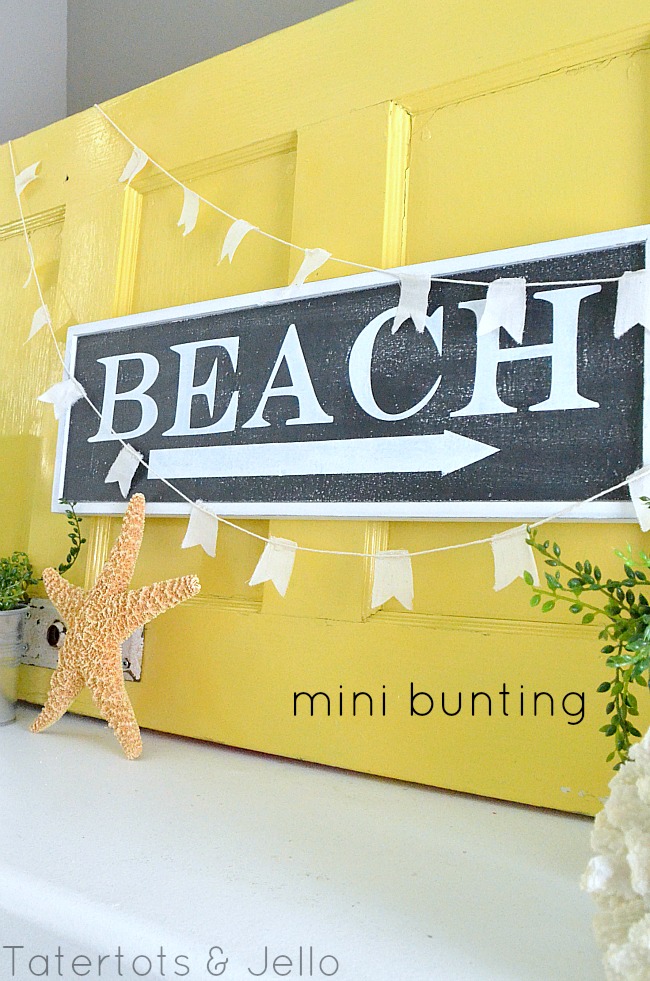 I added a Beach sign and then I made a mini bunting with some muslin I had in my craft room.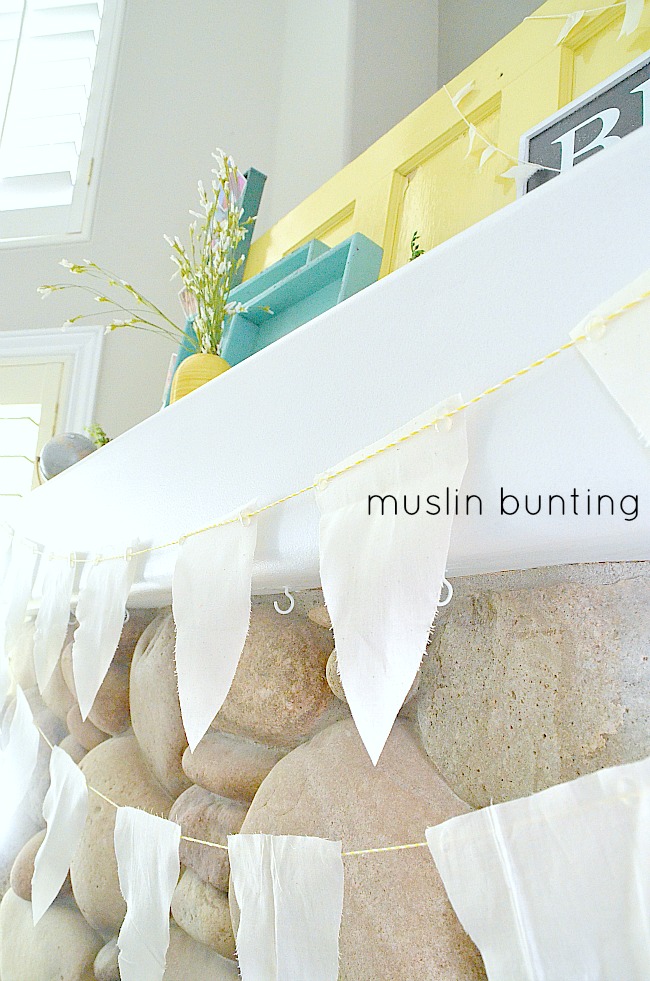 I made a bigger muslin bunting for the bottom of the mantel and I also used yellow and white baker's twine. I attached the muslin to the baker's twine with two dots of hot glue on each of the triangles.
And the last thing I did was I took a vintage metal time card box and painted it. I put Summer Instagram pictures in it. I love this idea for displaying pictures.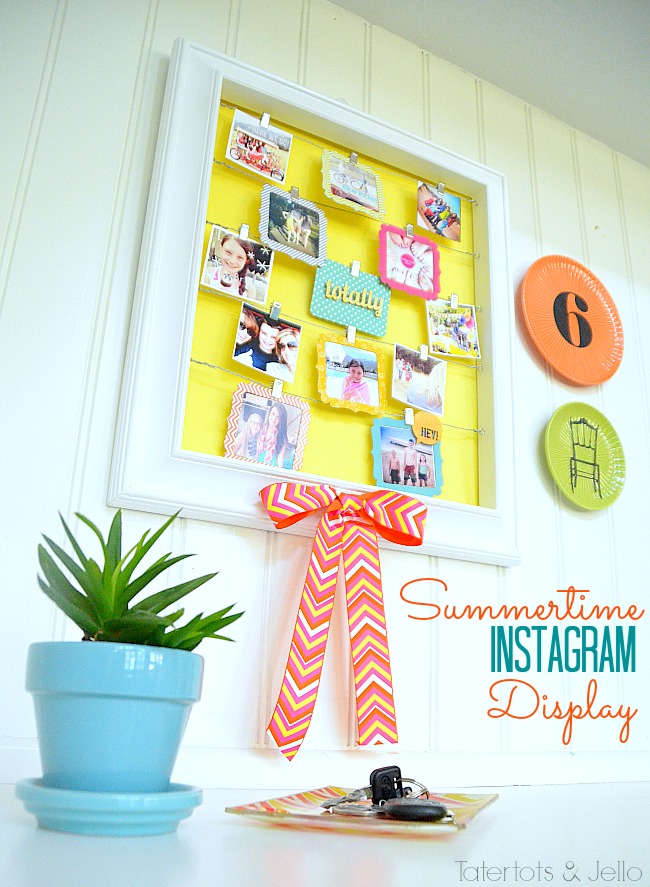 And it goes along with my Instagram frame that I made lst week. That frame is on the other side of the room and I love that the two go together for my beachy theme.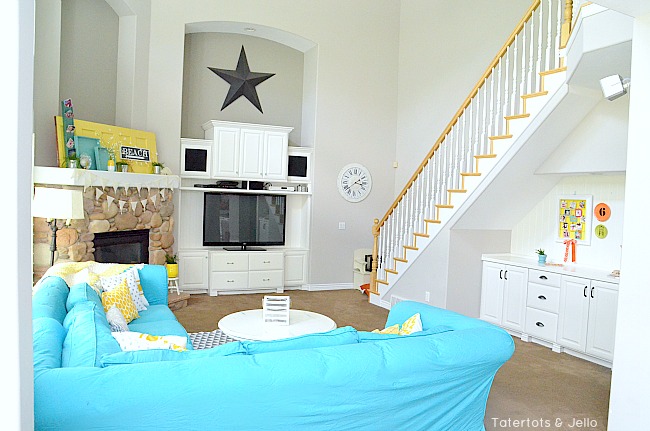 The bright colors make me so happy.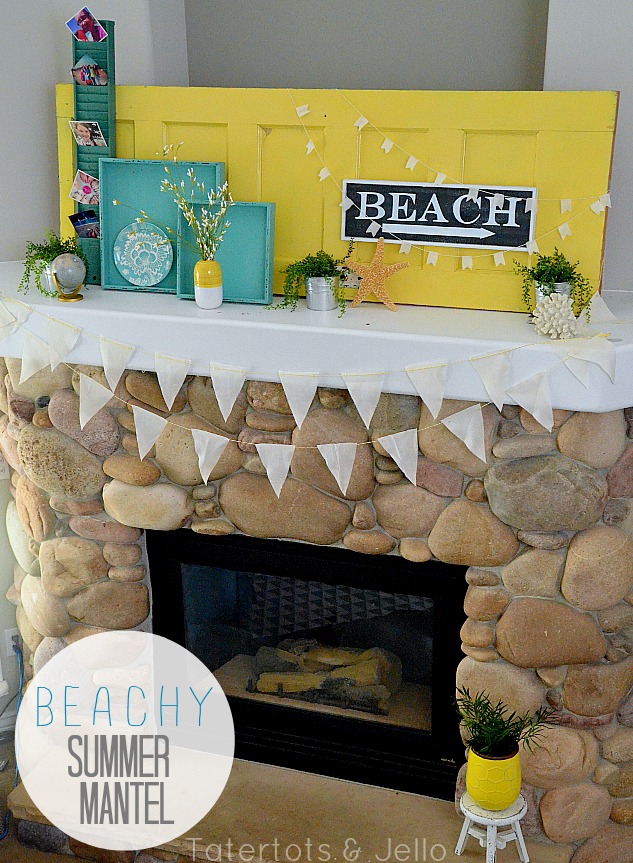 And I am so excited to share that I am FINALLY going to get my bedroom redo done!! More on that soon!!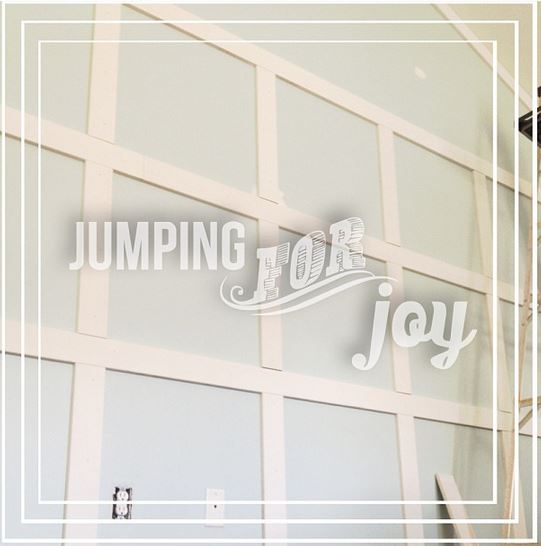 What have YOU been working on?
I would love to know. Let me know in the comments!
Have a Creative Day!
xoxo