Anthropologie-inspired basket planters with legs. Raise your plants off the ground for better display with these DIY dip-dyed basket planters!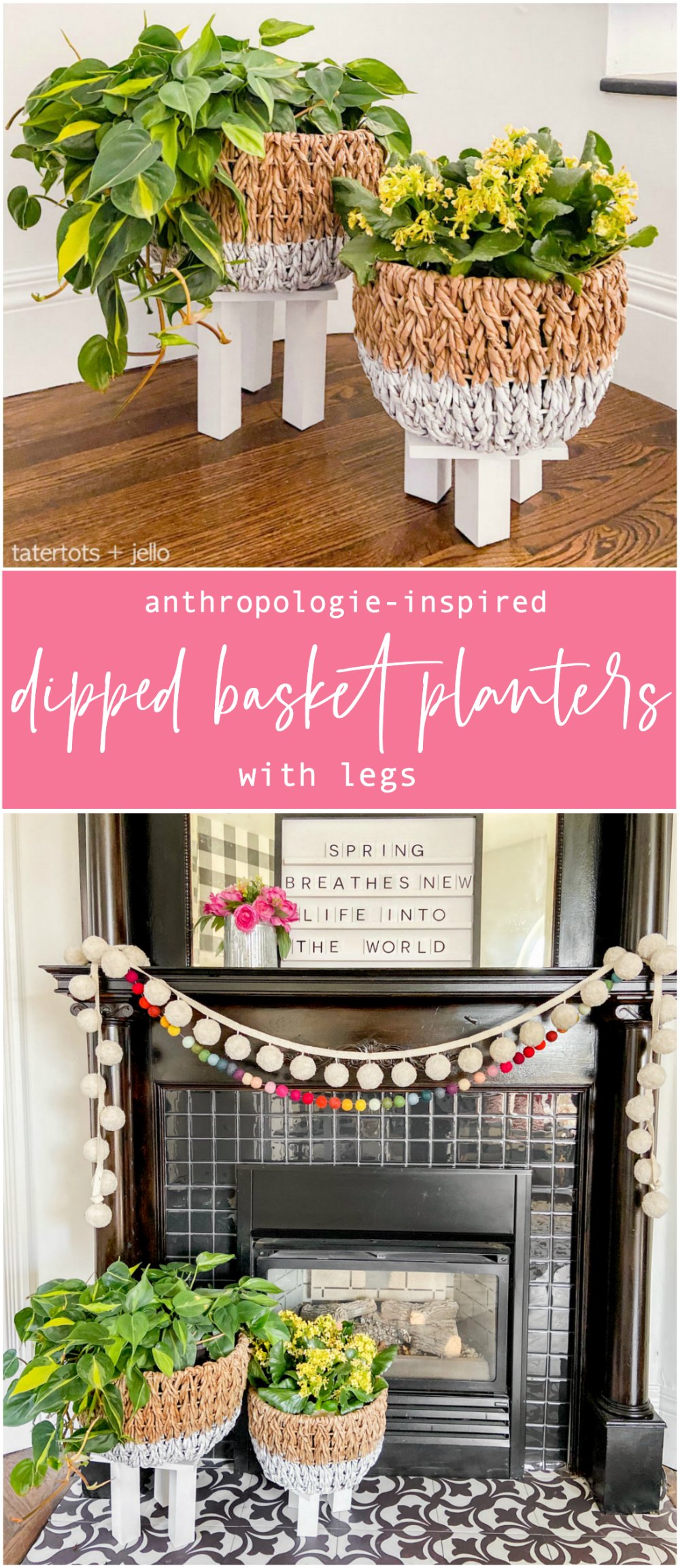 16 Spring DIY Ideas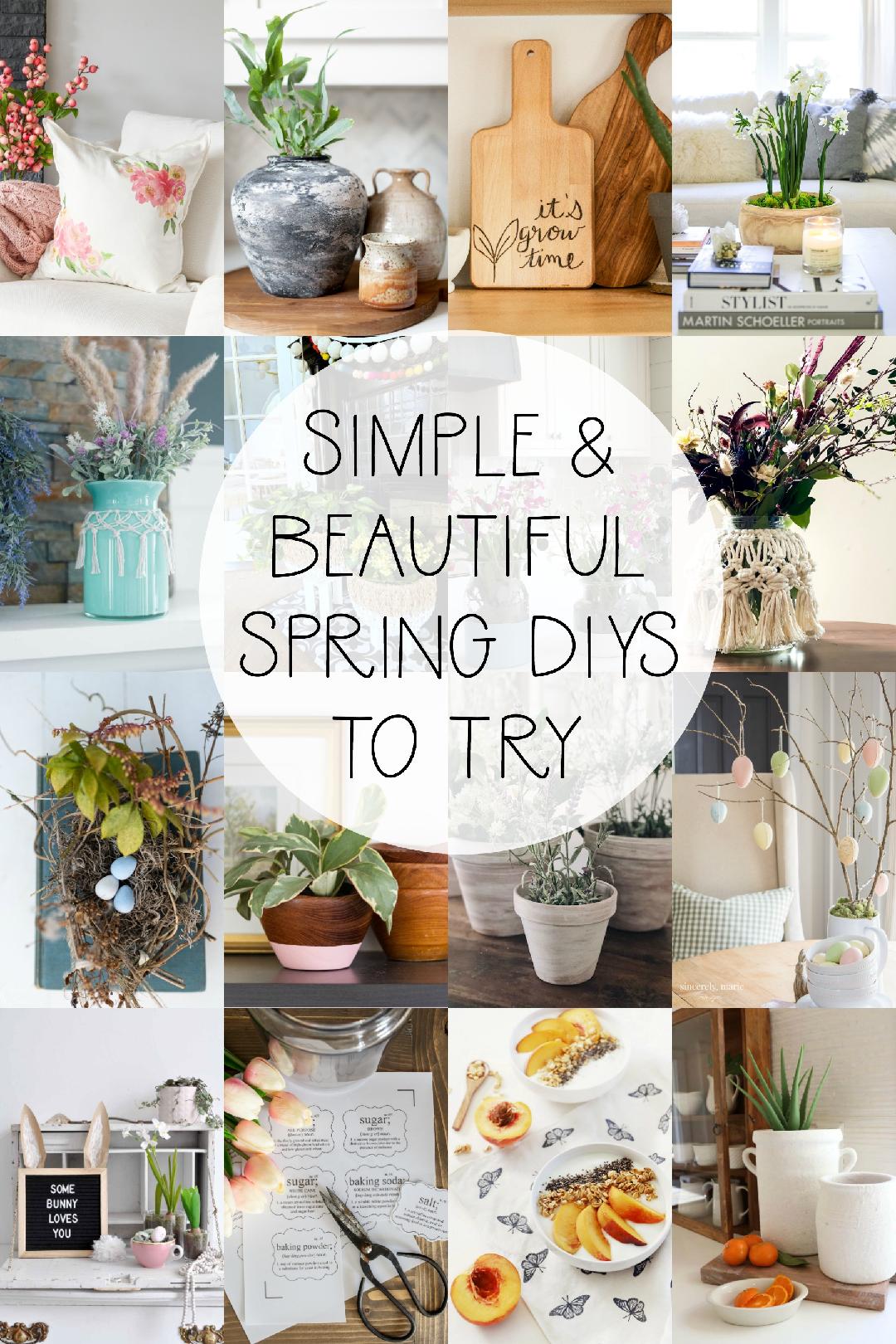 I love Spring! All of the flowers and green leaves are full of life and so refreshing! Bringing plants and flowers inside is a wonderful way to make your home feel ready for Spring and warmer weather. Be sure to check out all of the amazing Spring DIY ideas. Just scroll down to the bottom of the post and click over to see the ideas!
Make a Spring DIY Planter Basket
It's still cold winter here but I thought it would be fun to bring the feeling of Spring indoors with some fresh plants. I spied some cute basket planters with little legs at Anthropologie and put a little spin on the project by dipping my legs and part of the baskets in white paint.
Save Money By Making a Copycat Anthropologie Planter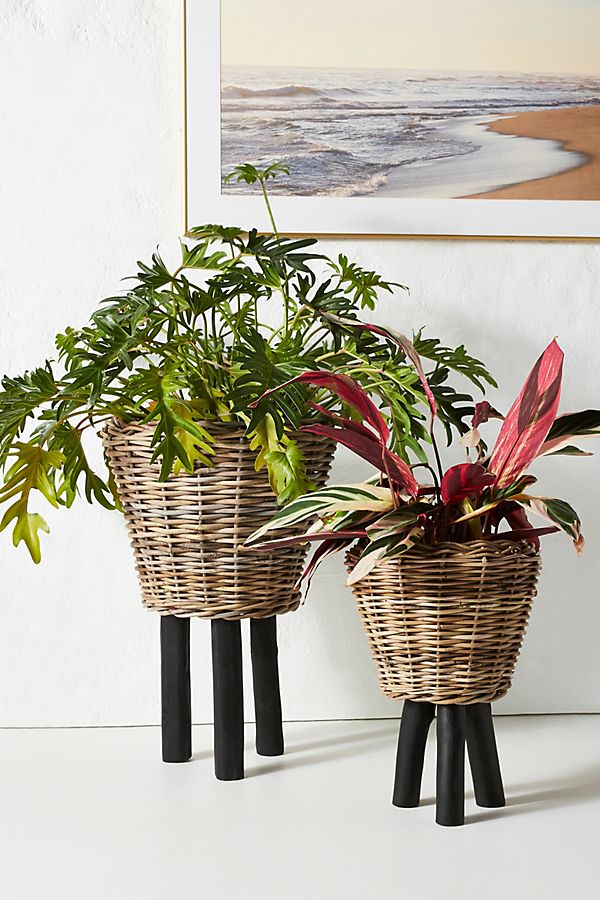 The Anthropolgie version is over $200 for both planters, but I was able to recreate the look of the project for under $40!
Raise Plants For Better Display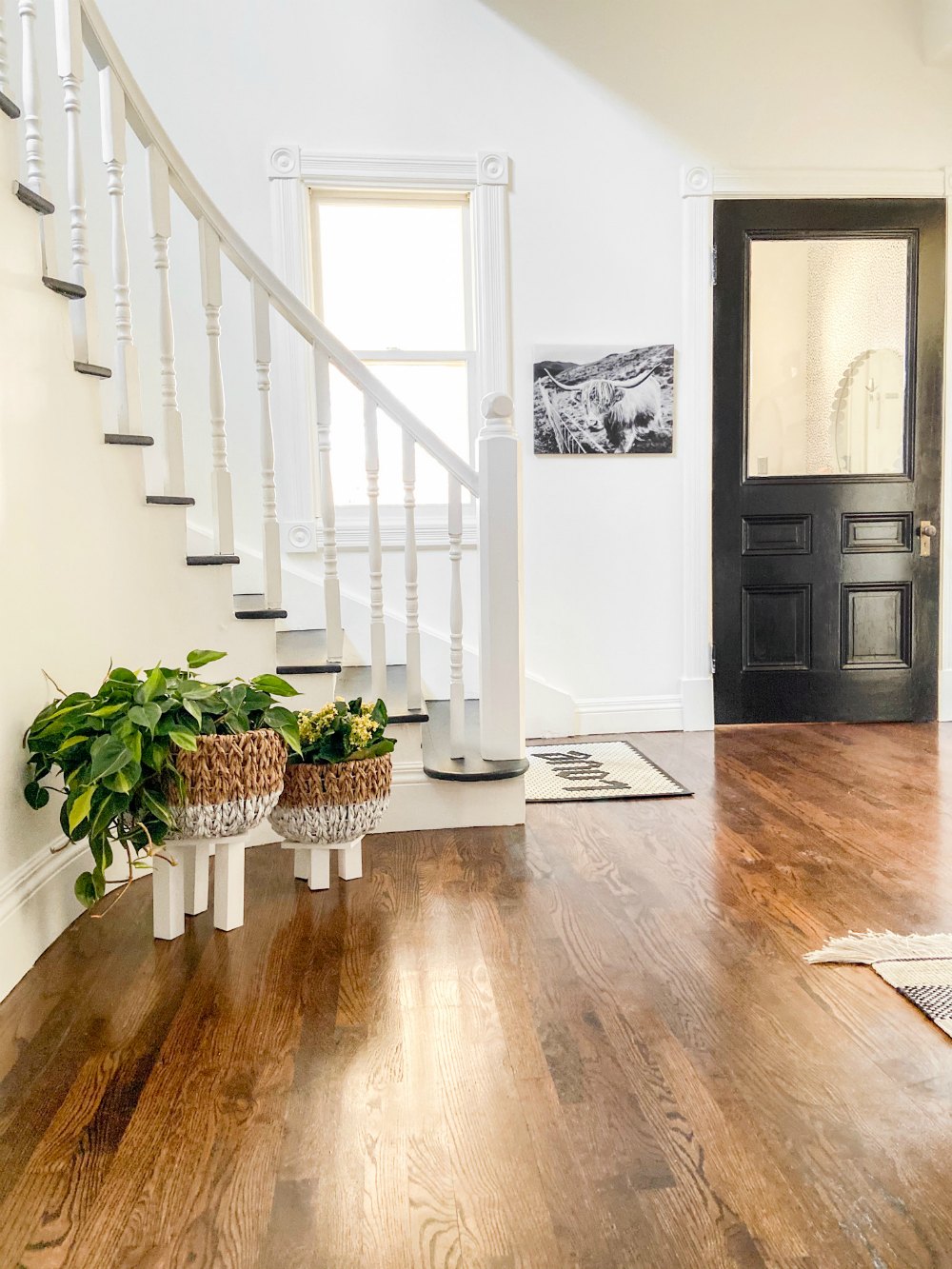 Adding legs to these planter baskets allows plants of flowers to be seen up higher to better display them in your home.
Where Can You Use Planter Baskets?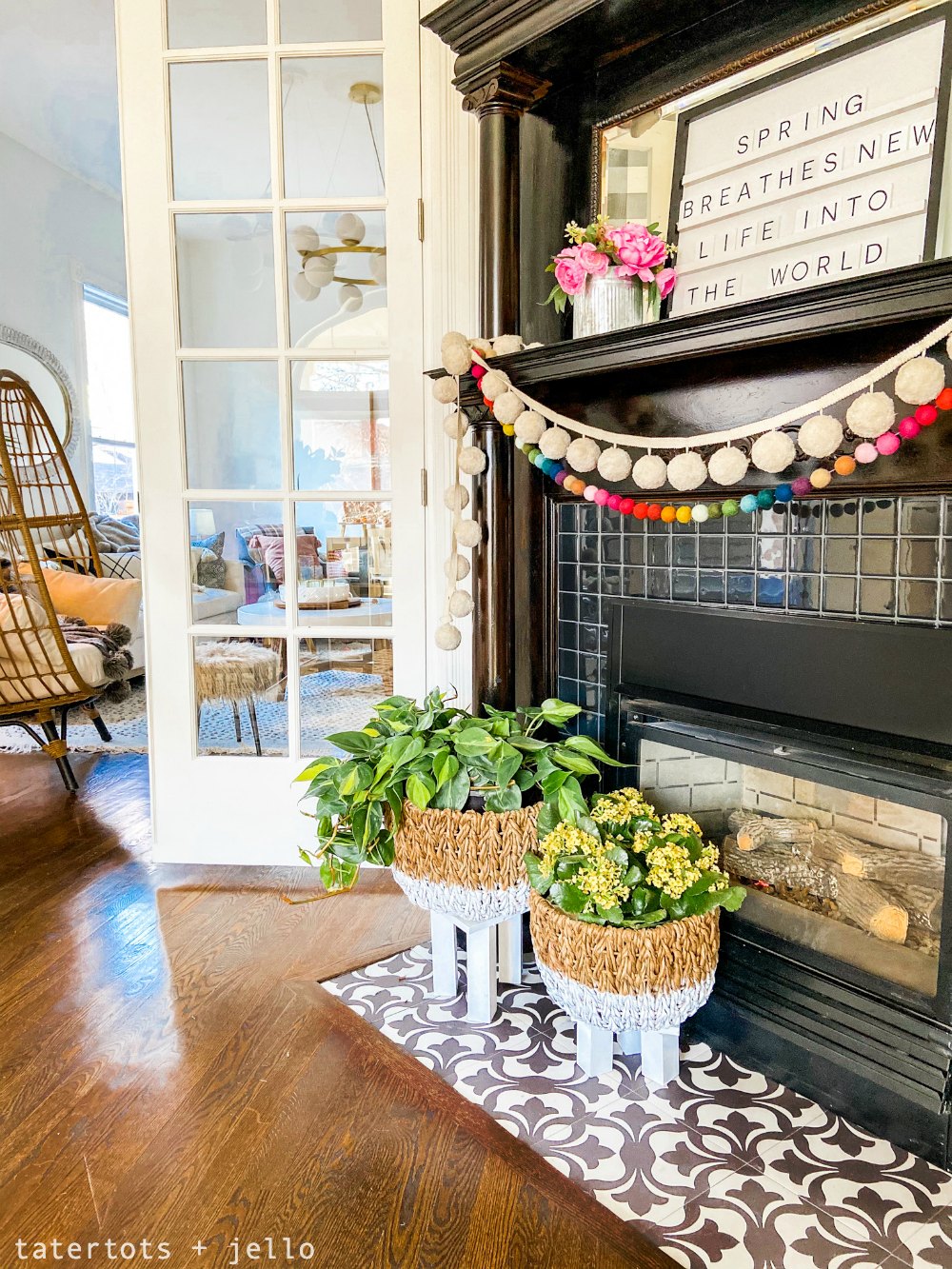 These planter baskets with legs make a statement in any room! They look adorable in front of a fireplace. I put them in my dining room next to our staircase. But in the warmer months I think I will put them on my front porch or back patio!!
Display Plants or Flowers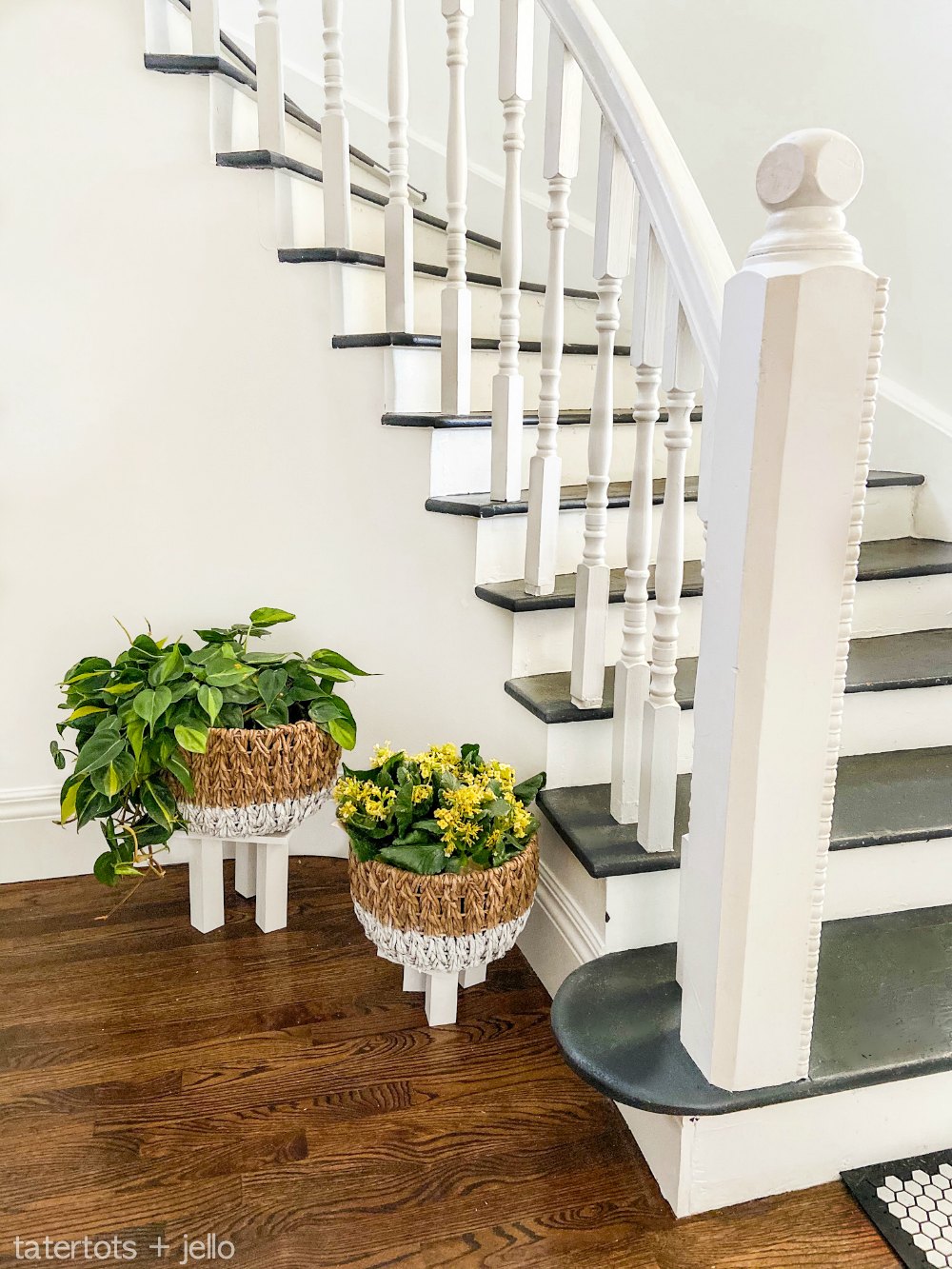 These planter baskets are a cute way to display plants or flowering pots. I lined each basket with a plastic bag to catch any overflow water.
Planters are Reinforced with Wood Bottom
I made a change to the Anthropologie version by adding a board to the bottom of each planter. That way you can display potted plants that are heavier and the planter will be able to support the extra weight.
Make Anthropologie-Inspired Dip Dyed Planter Baskets with Legs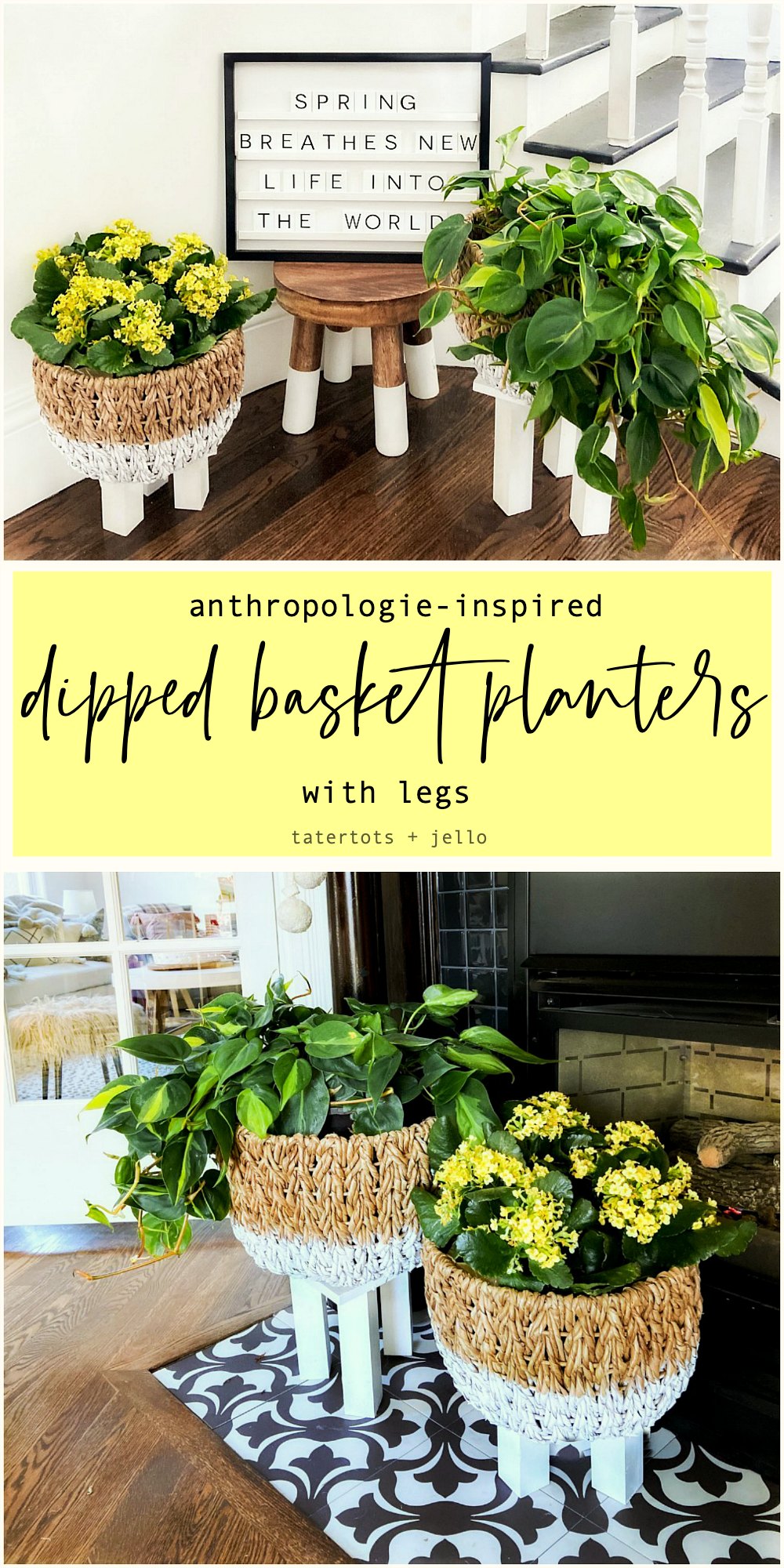 Supplies:
Piece of wood the size of the bottom of basket
Paint (I spray painted my baskets)
Wood for legs (square or round dowel)
Glue (I used Gorilla Glue Construction Adhesive – because it's thicker than regular glue, dries fast and is heavy duty)
Steps to Make a Planter Basket with Legs
Cut wood to the size of the bottom of basket.
Cut 3 lengths of dowel for legs. I cut the bigger basket legs to 8-inches and the smaller basket legs to 4-inches)
Glue wood to bottom of basket and glue legs to top of wood.
Paint legs and bottom of basket. I taped my baskets off and covered the upper part of the baskets with plastic. You can also dip the baskets in paint if you want to do that instead of spray painting the baskets and taping everything off.
Line baskets with a plastic bag and put your plant inside!
16 SPRING DIY Projects to Try!


Today I'm joined by some of my talented blogging friends who are also sharing their Spring DIY or Craft projects with you! Be sure to see what they are sharing by clinking the links below the images.






Have a Beautiful Day!
xoxo