Ice Cream Sandwich Cake!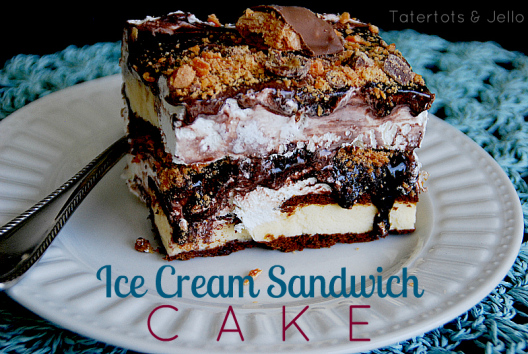 A couple of years ago, a girlfriend of mine brought an amazing cake to a neighborhood potluck dinner. It was a hit. My kids loved it and I HAD to get the recipe. And the best part?? It is SO easy to make!!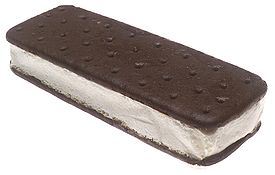 Ice Cream Sandwich Cake
It takes the epitome of Summer — Ice Cream Sandwiches and makes them into something even yummier and more decadent. And my favorite part is you can make so many different variations of this dessert. I used plain Ice Cream Sandwiches, but you can buy Ice Cream Sandwiches in different flavors — like mint, strawberry and even Neapolitan!! So if you use mint, you can use a mint-flavored candy bar like Junior Mints or Peppermint Patties. You can use ANY candy bar to personalize this cake — like M&M's, Snickers, Kit Kats. The possibilities are endless!!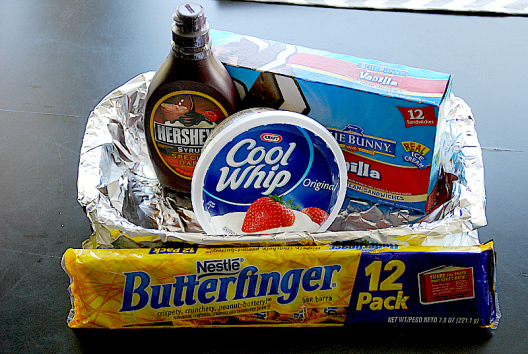 Ingredients:
1 box of Ice Cream Sandwiches — you will need at least 10 Ice Cream Sandwiches
1 Large Carton of whipped topping.]
1 Container of Chocolate Syrup
Candy Bar of Your Choice — I used Butterfingers for this cake
Tin foil to line your pan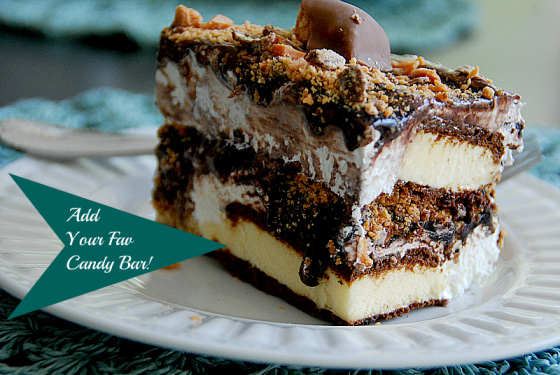 Here's What You Do:
Line a baking pan with foil
Layer the Ice Cream Sandwiches on the bottom of the pan. My pan was 12 x 12 and I layered 4 Ice Cream Sandwiches vertically and then 1.5 sandwiches at the top of the pan.(Hannah loved eating the extra half)
Then layer 1/2 of the COOL WHIP Whipped Topping over the Ice Cream Sandwiches, use a spatula to smooth it out.
Next, pour some chocolate syrup over the COOL WHIP and smooth it out. You can also substitute the chocolate syrup for Caramel Syrup or Strawberry Syrup if you are using Strawberry Ice Cream Sandwiches.
Then sprinkle a layer of your CRUSHED or CHOPPED candy bars.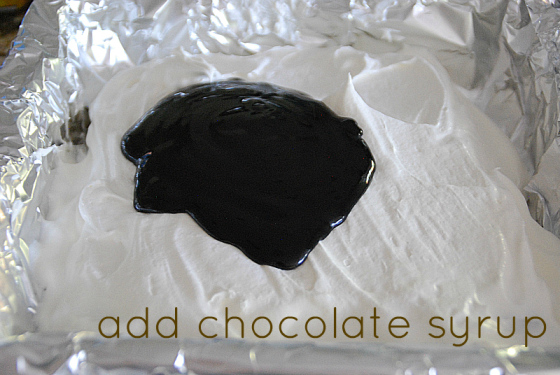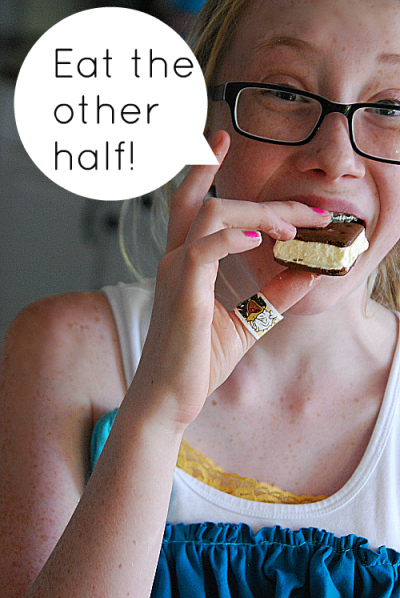 Repeat another layer.
Once you have two layers of all of the ingredients, garnish the top with some whole pieces of your candy bar.
Then put the pan in your freezer for at least an hour.
After an hour or more, take the pan out and remove the foil. Put the cake on a serving platter.
Put the cake back in your freezer for another two hours (at least).
After two hours, take the cake out and cut into pieces and serve!! (TIP — If you put hot water in a bowl and dip your knife in the bowl between slices, it will cut through the cake like butter)
This recipe makes approximately 12 servings.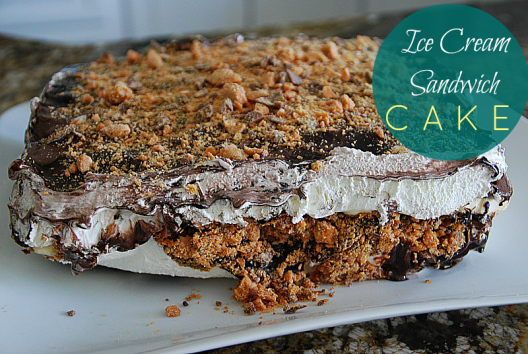 I am also sharing a fun Summertime treat over at The New Home Ec today — Cappuccino Mocha Banana Bites!! I made these for my family yesterday and they were hooked. They are simple to make and the perfect size to pop in your mouth!!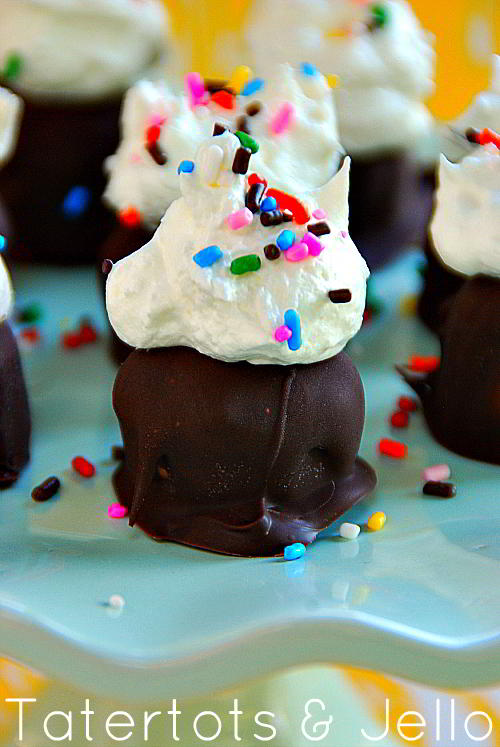 xoxo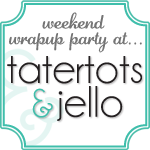 PS — It's Friday!!!
I love Fridays because it's time for The Weekend Wrap Up Party. The time when I get to feature YOU!!
I hope you can stop by for the fun. The party starts at 6 pm MST.
And shhhhhh – there's a HUGE giveaway this week!!
TT&J on Facebook – where I love to share great ideas.
TT&J on Pinterest – my newest favorite place.