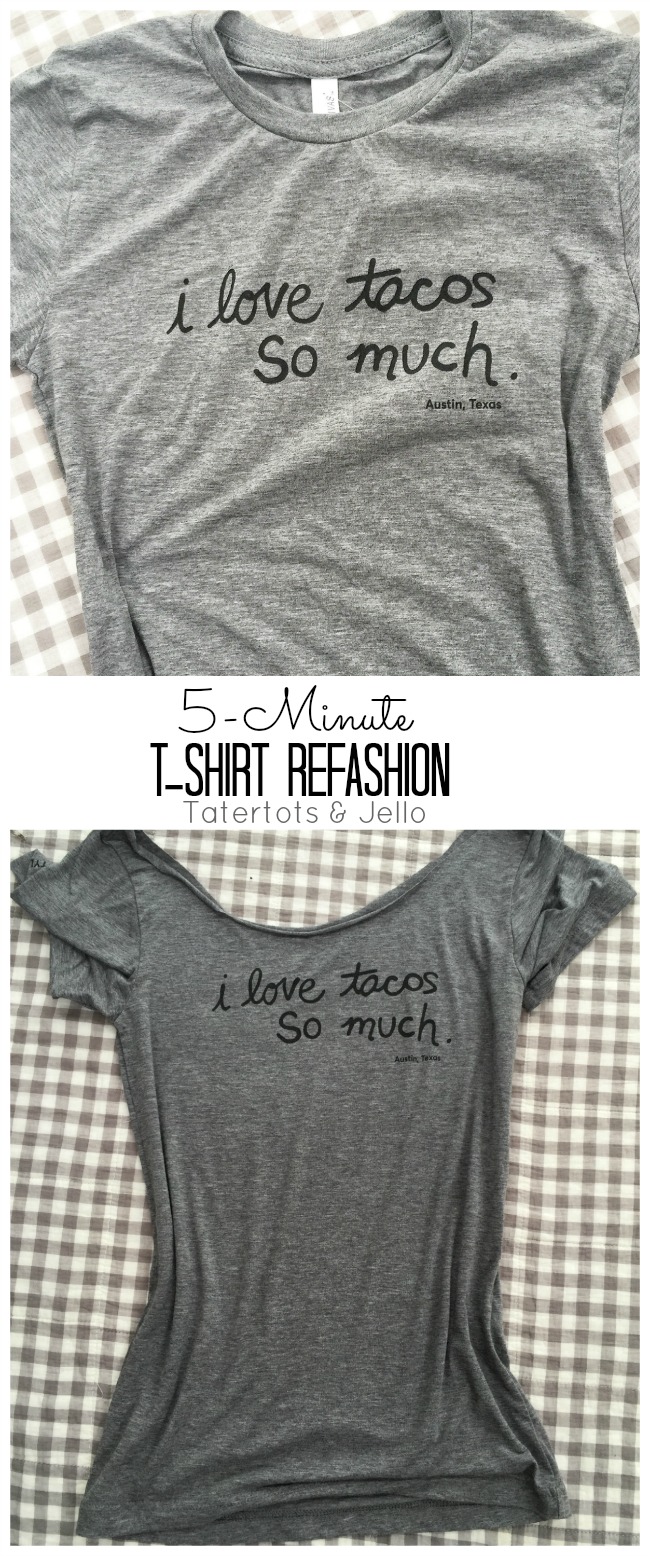 5-minute t-shirt neckline refashion. I go through project phases I think. A few years ago I wanted to refashion my entire wardrobe. And since then I haven't really refashioned or sewed much. But last week when I was in Texas I saw this t-shirt at the airport and LOVED it. I am all about mexican food and I just had to have that shirt. Nevermind that I can't wear high collared shirts (I feel like I am going to choke in them lol).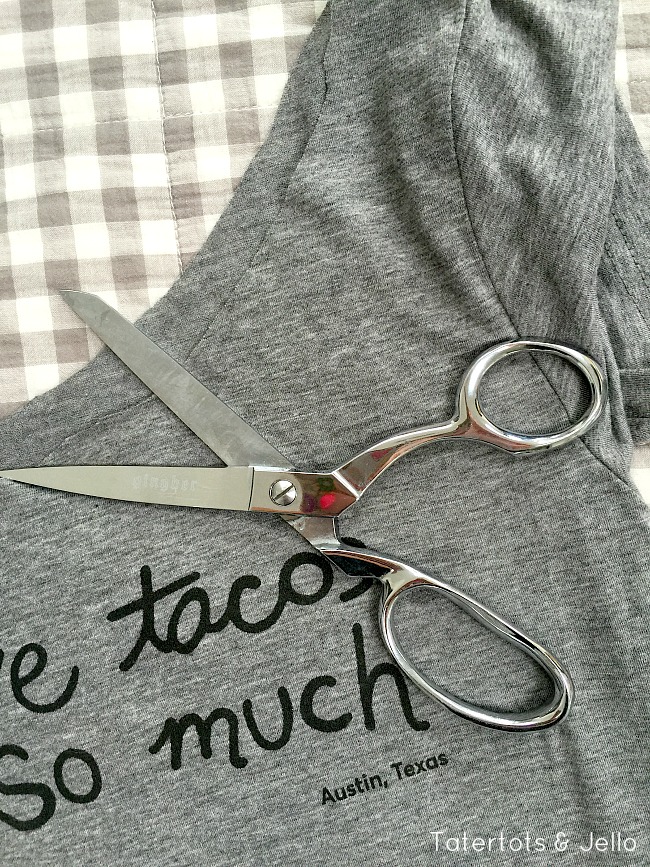 So when I cam home I decided that I would cut the neckline into a deeper oval. And now I think the shirt is perfect for me!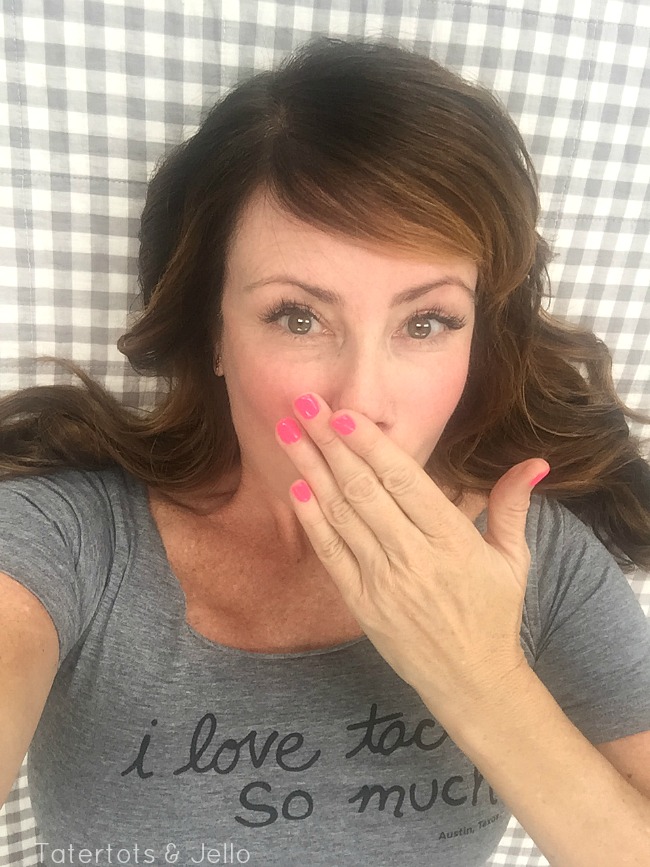 It's super easy to do. There is no sewing involved. Here's how to alter a t-shirt neckline: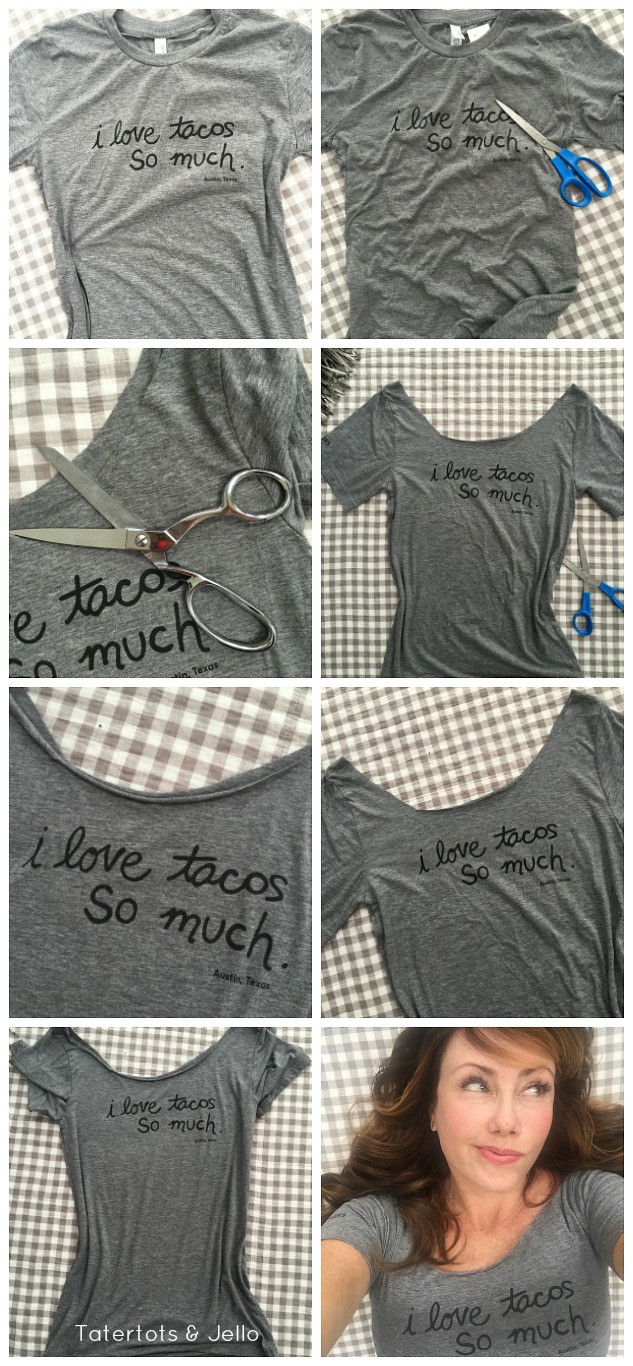 Try the shirt on and decide where you want the new neckline to fall. Mark that spot with a pin or write on the shirt lightly with a pen, right above where you will make the cut.
TIP – make the neckline a little higher than you think you want. It's easier to go back and make the neckline bigger, than try to make the neckline higher later.
Use GOOD scissors. As you can see in the photos I started off with some cheap scissors and ended up using my good fabric scissors – they make a much smoother cut on the fabric.
To make the scissors cut as smoothly as possible, start cutting at the top of the front, cut through the collar ribbing and then hold the fabric that you just cut with one hand and pull the fabric taut as you cut. This will let you cut in a straighter line without as many jagged edges.
Once you cut all the way along the front, smooth the t-shirt and cut the same line along the back, so both sides match.
Then wash and dry the t-shirt and the neckline should roll, making it look more finished.
If the neckline is still too high, follow the neckline along and cut off as much as you need to so you get the effect you are going for.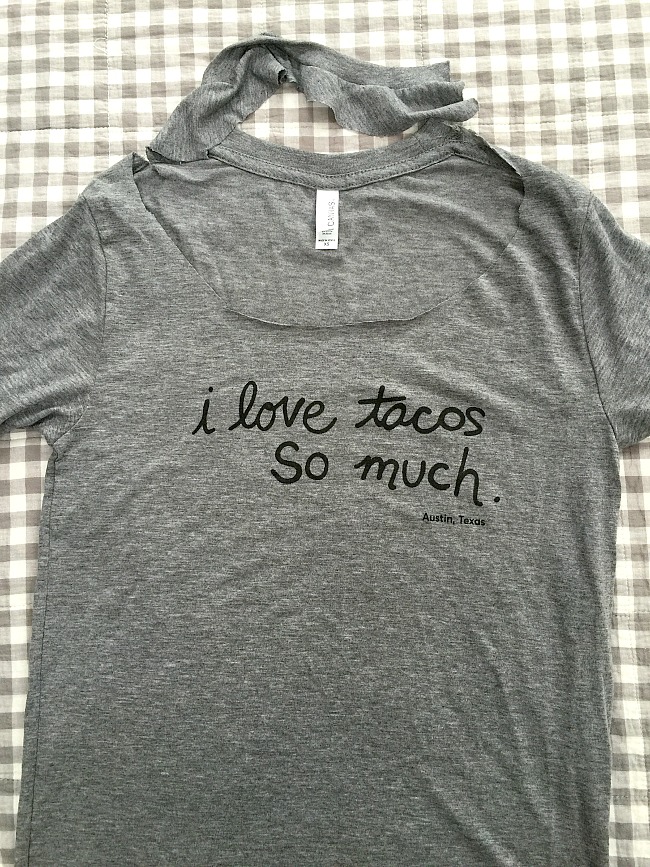 The 5 minutes I mentioned does not include the washing and drying time (just in case you were wondering LOL)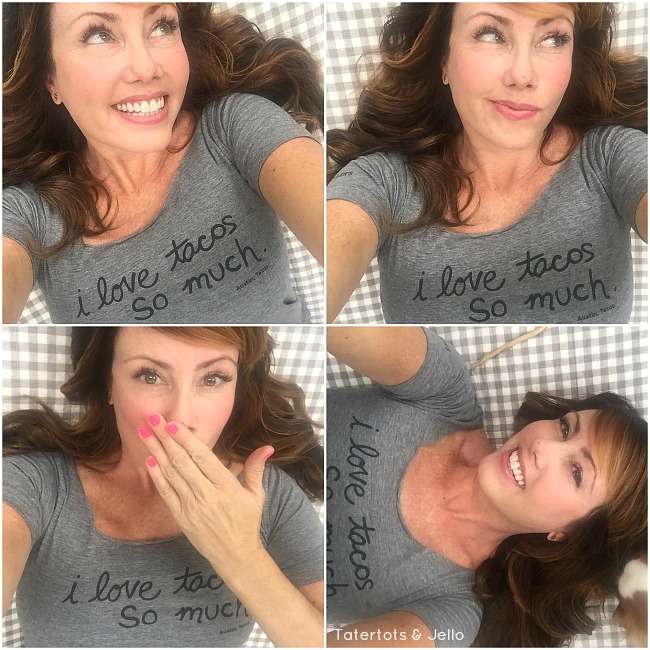 And I didn't have anyone in the house to show you how the shirt looked when it was done so I had to take some selfies – sorry about that haha!
Now I am so excited to share my LOVE of tacos with the world!! I love my new shirt!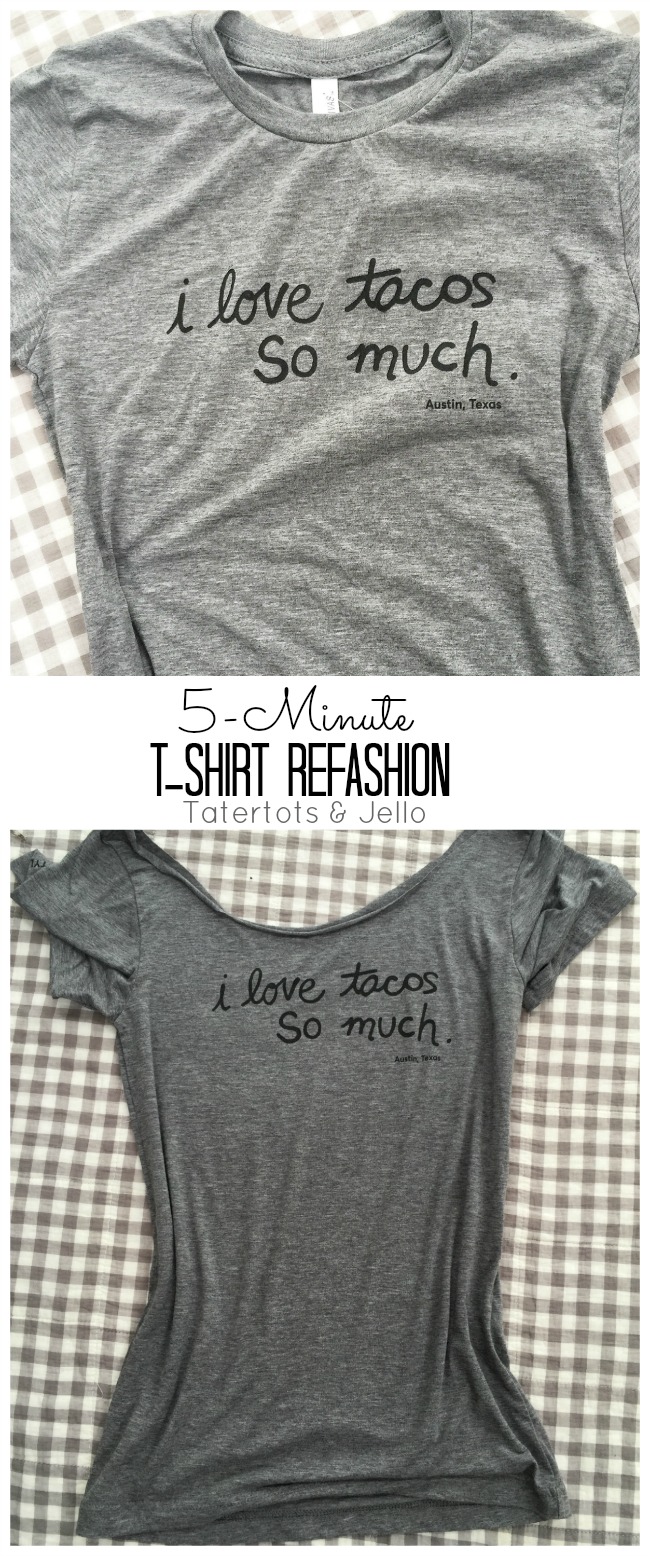 You can see some of my refashion projects below in the RELATED POSTS at the bottom of the page 🙂
Have you ever refashioned anything?
Share YOUR project with us in the comments!
xoxo