Hello Tatertots and jello FANS- Jen here visiting again from CraftOManiac.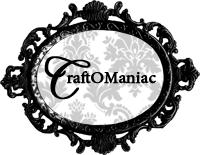 I have to pinch myself each time I get to be a Guest here on TT&J. Thanks jen.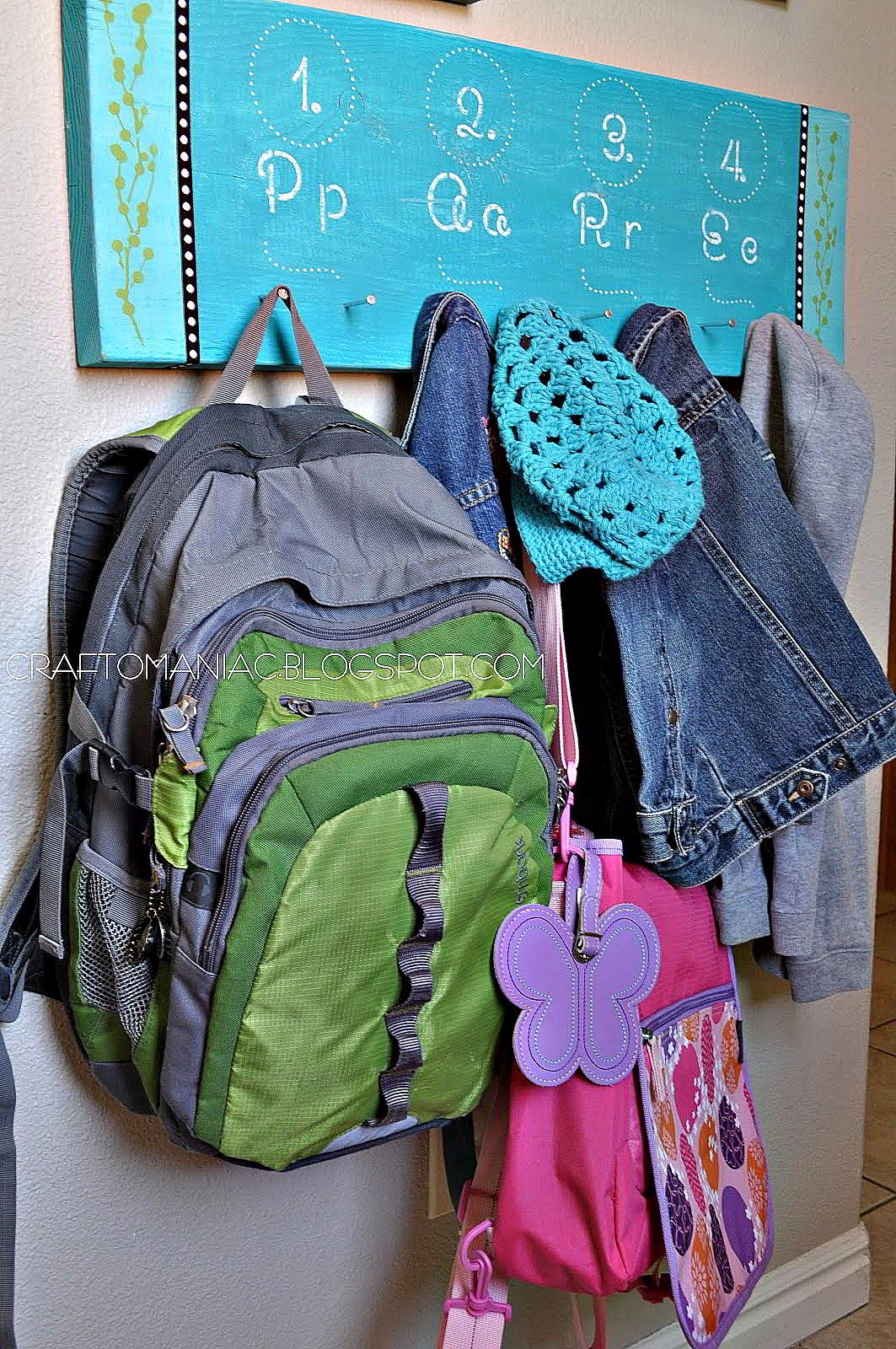 Today I will be sharing with you a Backpack Jacket Board. I can't believe its taken me this long to make one. See my kids throw there backpacks and jackets and even kick off their shoes in our entry way. It drives me bonkers. I had a large board in my garage that was previously cut down. I used it to create my kids new "Backpack Jacket Board" now my kiddos- Preston, Arabella, Ryker and Evin (when he's old enough) can all hang up their stuff nicely.
Here's what I did:
I started my project by mixing 3 colors of acrylic paint, getting the color I desired. After all the painting and stenciling was all done, I sanded my entire board everywhere.
I then used my Martha Stewart Birds and Berries stencil to add some fun design to each end of the board.
then I taped off the ends and painted the middle section a darker turquoise paint.
I then moved onto hammering in two nails each per child. That way they have a nail hook for their backpack and for their jacket. I stenciled next, and all the stenciling I used was from the Martha Stewart line called "Looped Script Stencil."
I hammered in two large teeth hooks to the back of the board, one on each side. Lastly I took some ribbon and hot glued both ends to the back of the board.
I love my entry way even more now. More so because I won't be tripping over backpacks and jackets.