Hey TT&J readers! I am Brooke from All Things Thrifty and I am so so excited to be here!!
Today I am sharing 34 FREE Christmas gift tag printables with you! If you're anything like me, you need something quick, cute and useful and these are just that! I love that they can be given to just about anyone: teachers, friends, neighbors, the mailman, your florist…. you name it, it's there!!
And can I just add that there are ONLY 7 Saturday's left until Christmas. Say whhhatttt? So know that these are fast and easy! To find each and every one of these adorable tags, click HERE!! And don't forget to keep a close watch on the rest of this series!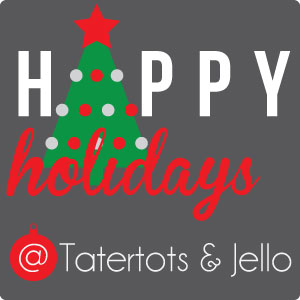 Christmas can be an overwhelming holiday! Afterall if you are like me, there are sooo many people around you that deserve a little somethin' somethin'. I designed these gifts for mutiple ages, likes and dislikes, and genders too.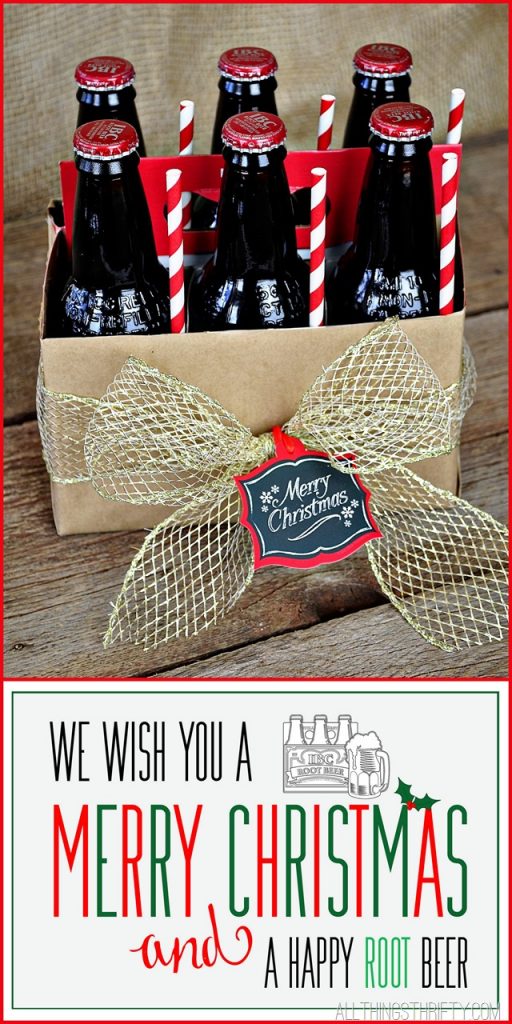 And like I said before, some would be PERFECT for teachers! Peppermint lip balm is a great inexpensive gift too! Here is the lip balm recipe! Honey is a great gift too, and by putting a ribbon around the honey bear's neck, he looks nice and cozy.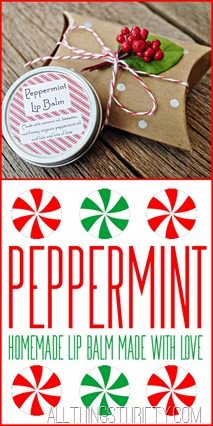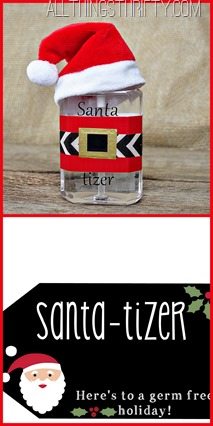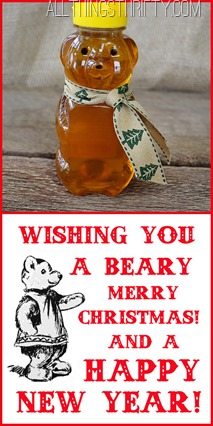 A bag of tortilla chips and salsa will be perfect for that friend who prefers salty snacks, and the twizzlers are a classic for the candy lover!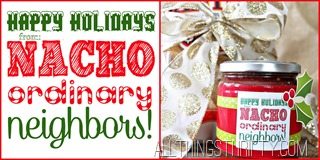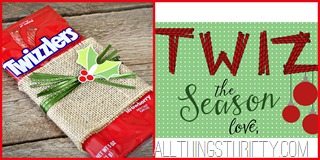 Notebooks from TJMaxx are always my favorite, and homemade soap from Arbor Farms is a fun idea too!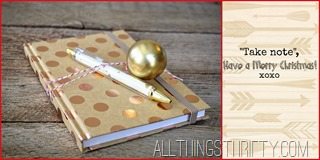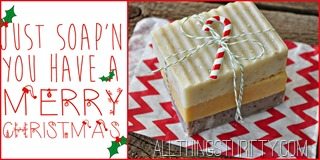 All you have to do is put together the gift and print the tag! The tags can be found on my Christmas Tag Printables page.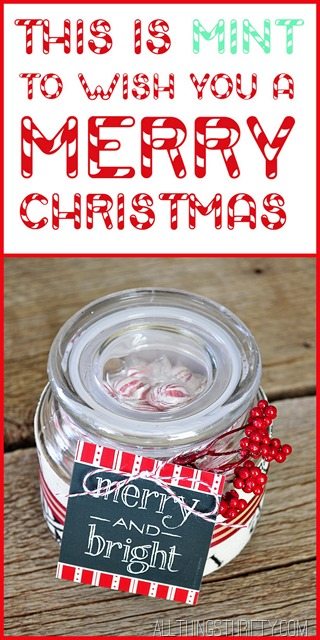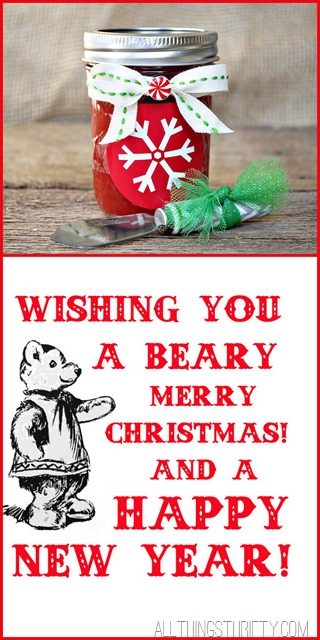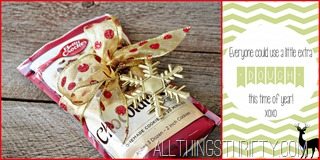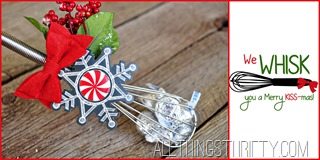 As you can see, most of these gifts only cost a few dollars and are super easy to find. I wanted to help you save time and money this holiday season! The coasters below are from TJMaxx and were only $2.99/set.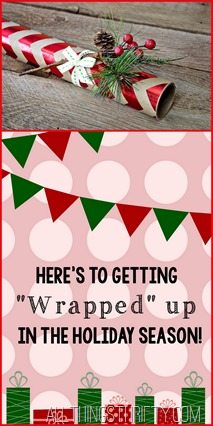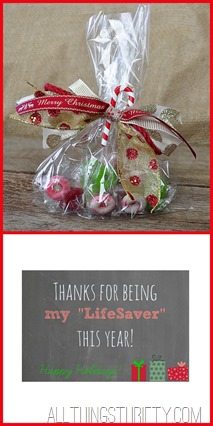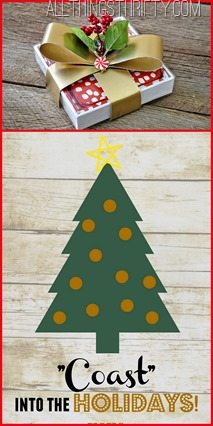 Trader Joe's muffin mixes are the bomb, and who doesn't love muffins??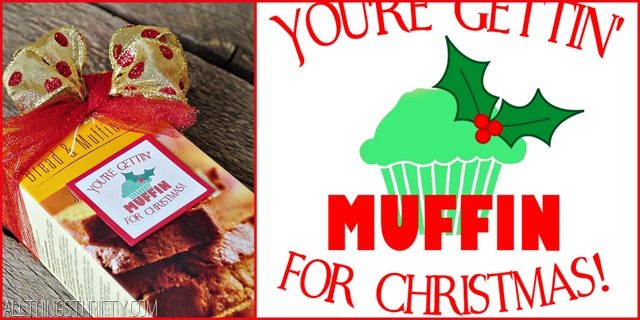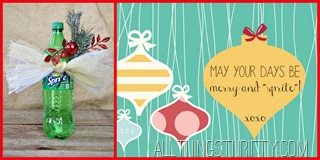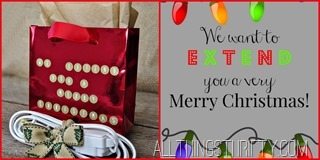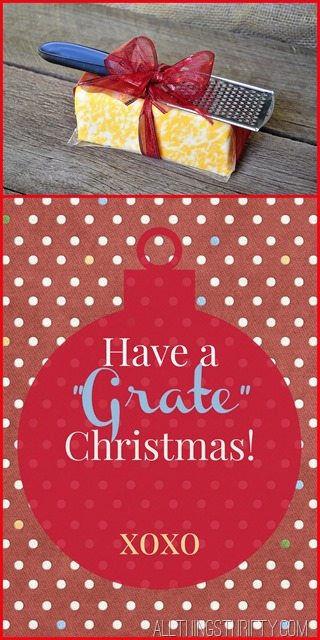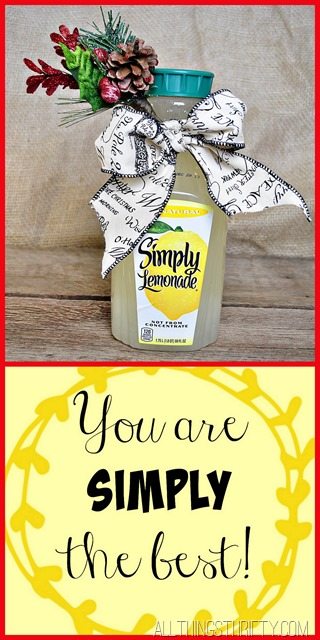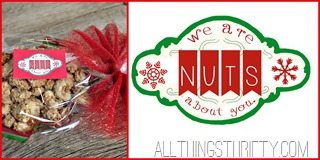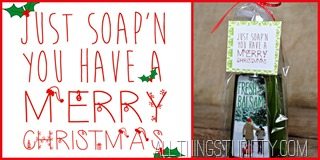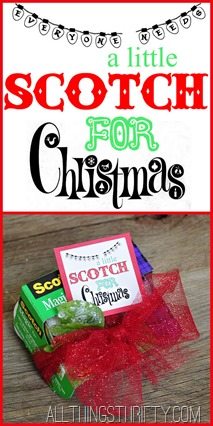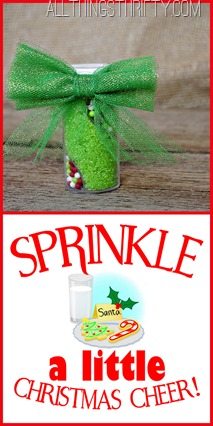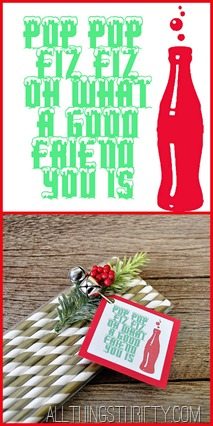 Measuring cups would be perfect for that friend of yours who loves to bake…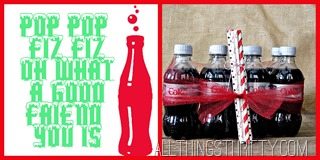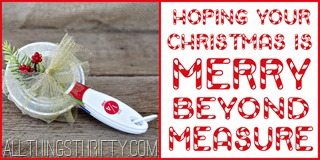 and paper plates are a win/win in my opinion!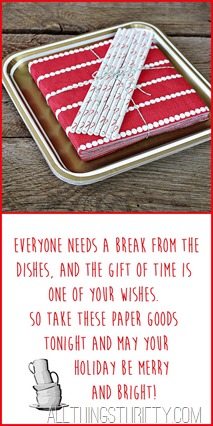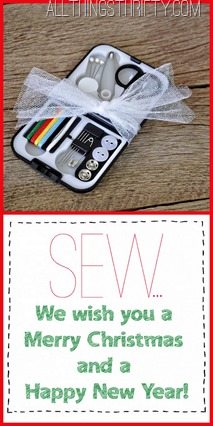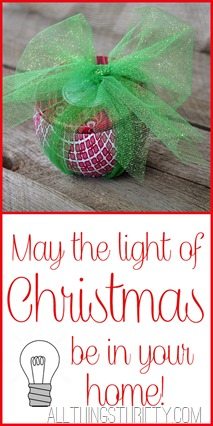 We all need mints and gum, right!?!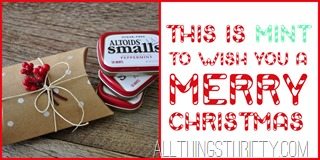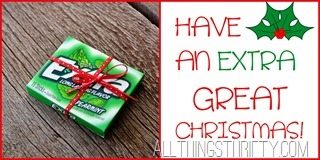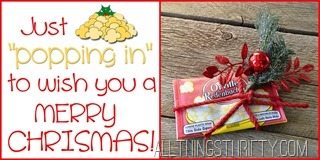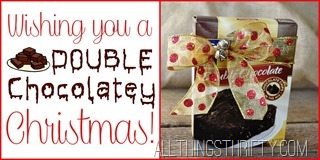 And chocolate is a must to almost any girl-friend of mine!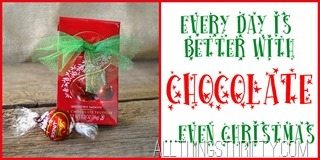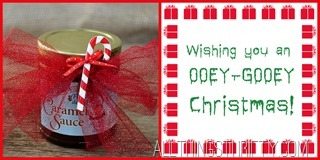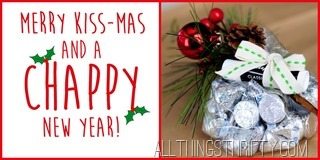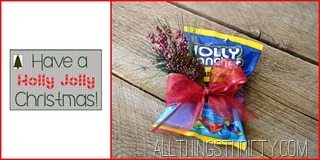 I hope that we have given you a few ideas for the friends in your life this holiday season! Have a few people to buy for? Some of these tags are smaller and so you are able to print multiple to a page!!
I am almost certain that there is something for everyone! For easy printing, come over and check these FREE Christmas Gift Tags!
xoxo-
Brooke
**************
Thanks Brooke! What an amazing group of ideas!! If you have someone on your list that you just don't know WHAT to get them, these printables are just perfect.
Brooke has amazing ideas on her blog. Here are a few I think you'll love: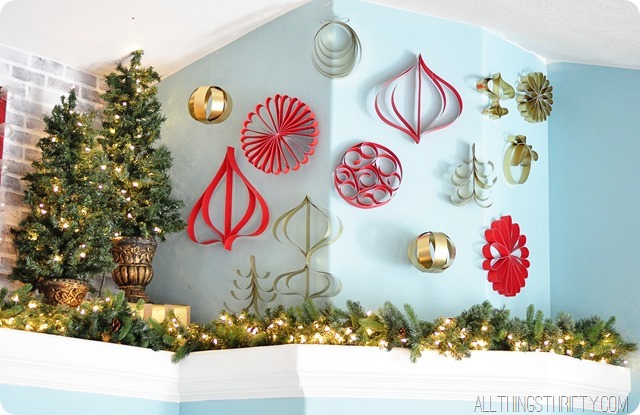 These paper ornaments are so pretty! Find her post on how to make them here.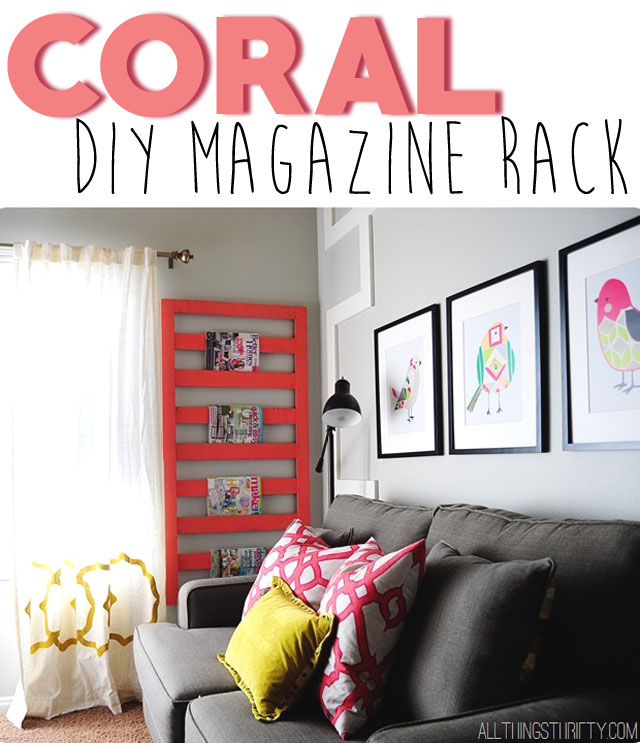 She also has amazing DIY projects. I love everything she does. This DIY Magazine Rack for her office is so cute!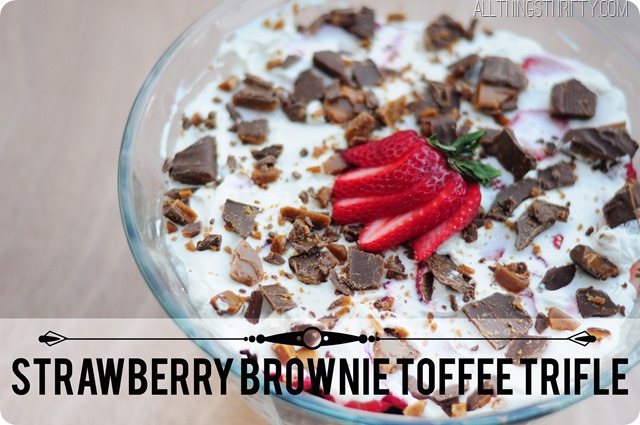 She also shares amazing recipes. This Strawberry Brownie Toffee Trifle looks delicious!
Visit All Things Thrifty and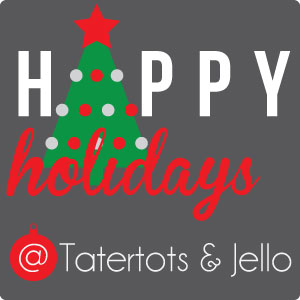 Follow the HAPPY Holidays Event at Tatertots & Jello
all through the holidays with awesome tutorials, recipes, decorating ideas and more from some amazing blogs!
xoxo