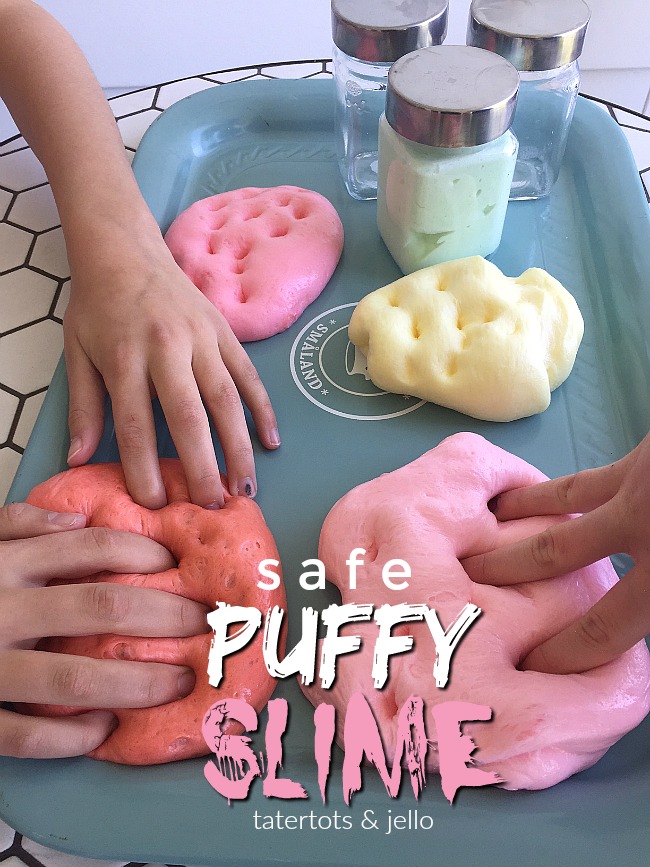 3-Ingredient SAFE Puffy Slime Recipe
It's FINALLY getting warm here! To celebrate the other weekend we made PUFFY slime. My 12 year old daughter LOVES making slime!! I know there have been problems with kids getting burned by slime made with Borax. My friend told me about a slime recipe she makes that doesn't use borax, so we gave it a try. I guess making slime is all the rage right now because all of the stores we went to were sold out of Elmer's Glue. Another friend let me know a slime-making secret – you can buy Elmer's Glue by the GALLON on Amazon. It's so much cheaper and think of ALL of the slime your kids can make with that much glue!! HAHA!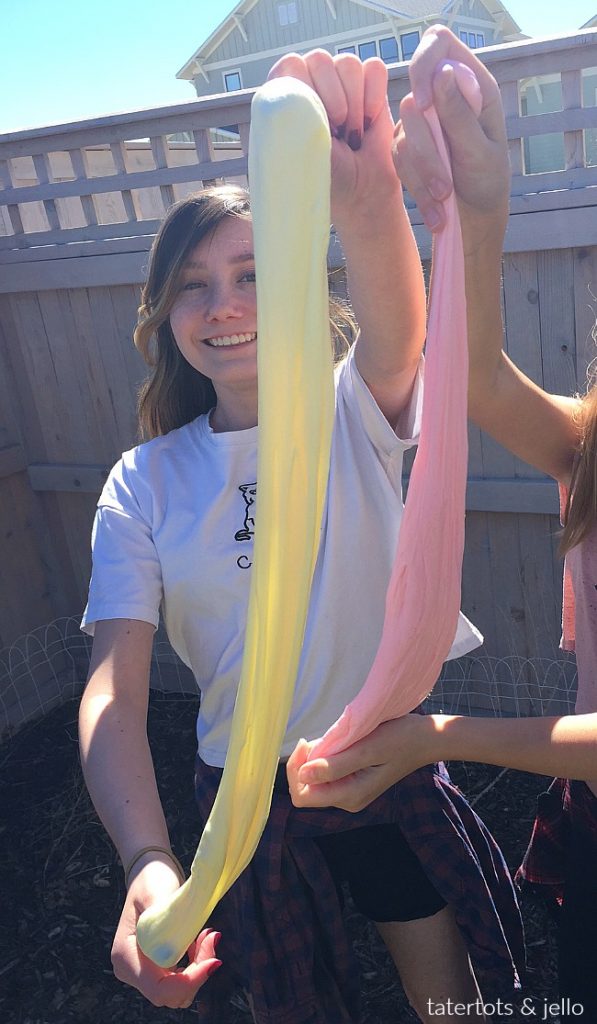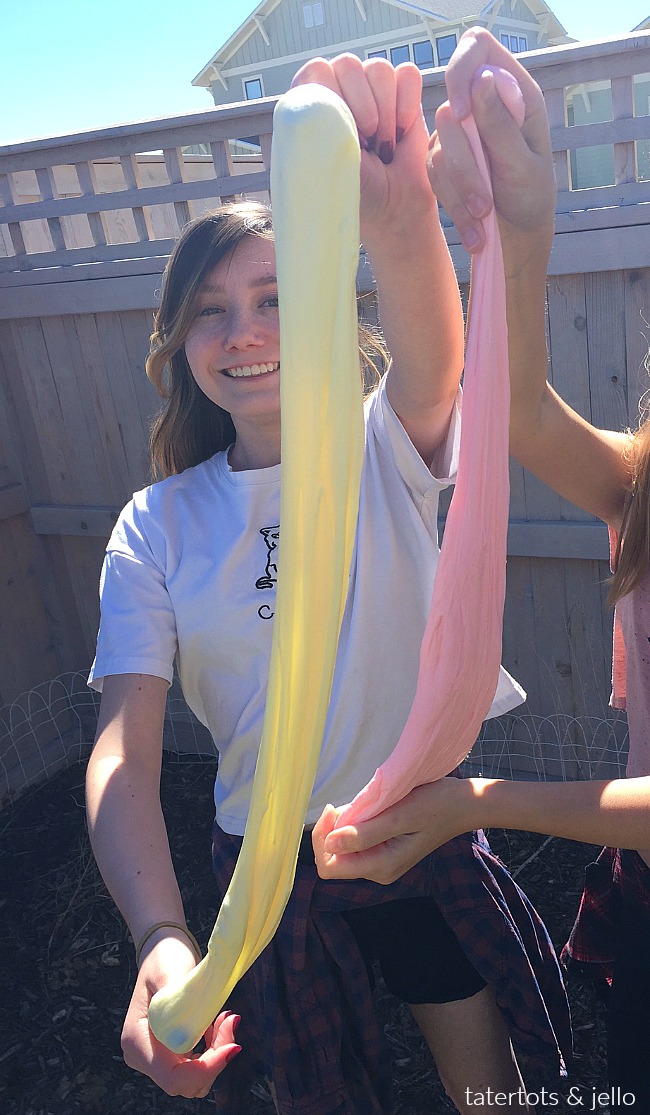 3-Ingredient SAFE Puffy Slime Recipe
I loved how EASY it is to make. I also loved that it was warm enough for the kids to go outside and play with the slime LOL!
It's a really fun activity to make with the kids. My kids are old enough that I let them go crazy making it while I painted and worked on my bedroom makeover. And BTW – my bedroom makeover REVEAL is coming up TOMORROW!!! I am so excited to show it to YOU!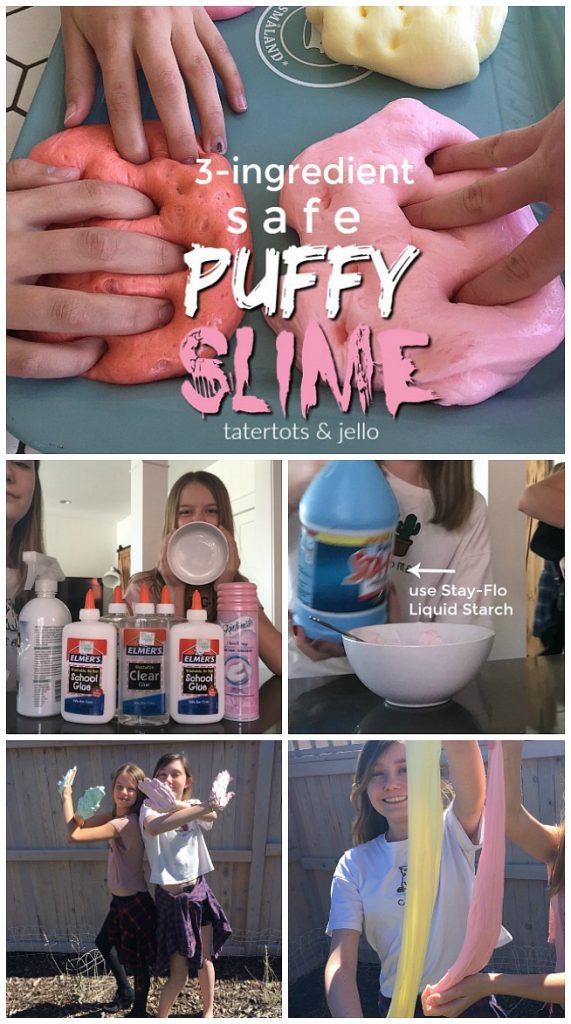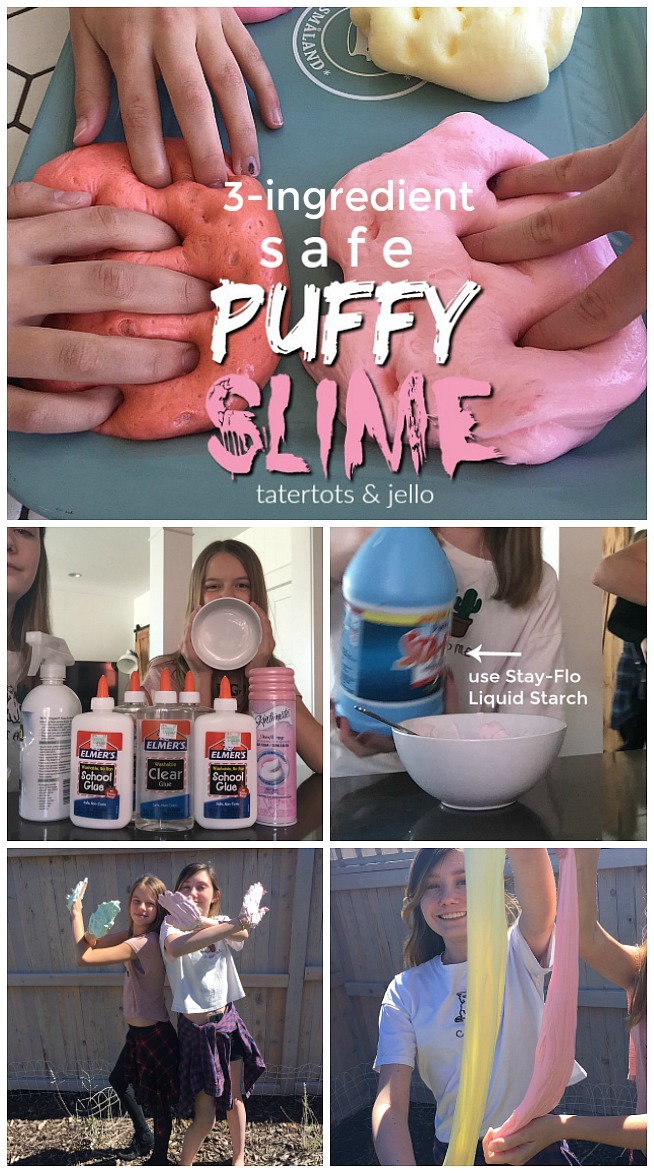 Here's how to make 3-Ingredient SAFE Puffy Slime:
Ingredients:
(this makes a big batch)
2 2/3 cups Elmer's White School Glue (you can also use clear glue)
2/3 cup liquid starch (use Sta-Flo starch, we tried another kind and it did NOT work)
2 cups shaving cream
TIPS:
It's pretty straight-forward, put the ingredients in a big bowl and stir. The shaving cream makes the slime fluffier. Also, you can add food coloring to get different colors. We divided our batch into four bowls and added different colors of food coloring to get different colors of slime.
Another tip – if you add too much liquid starch to your slime it gets a little stiff. If this happens, just add a little water – like a tablespoon at a time, until the slime puffs up again.
You can also add glitter.
If you make your slime with clear glue it makes it translucent instead of opaque.
Don't let different color slimes touch because they will combine together easily.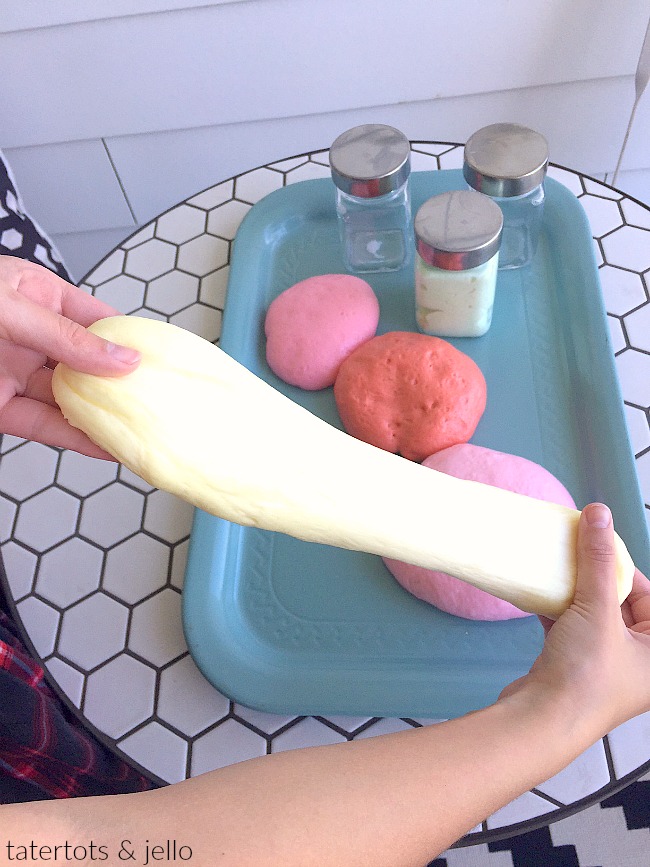 Slime = hours of fun!!
We put our slime in jars with air-tight lids. This keeps your slime wet so it doesn't dry out. You can also put your slime in zip-lock bags to keep it fresh.
There you go!! You can buy everything off of Amazon and it will magically arrive on your doorstep!
Make some slime this summer!!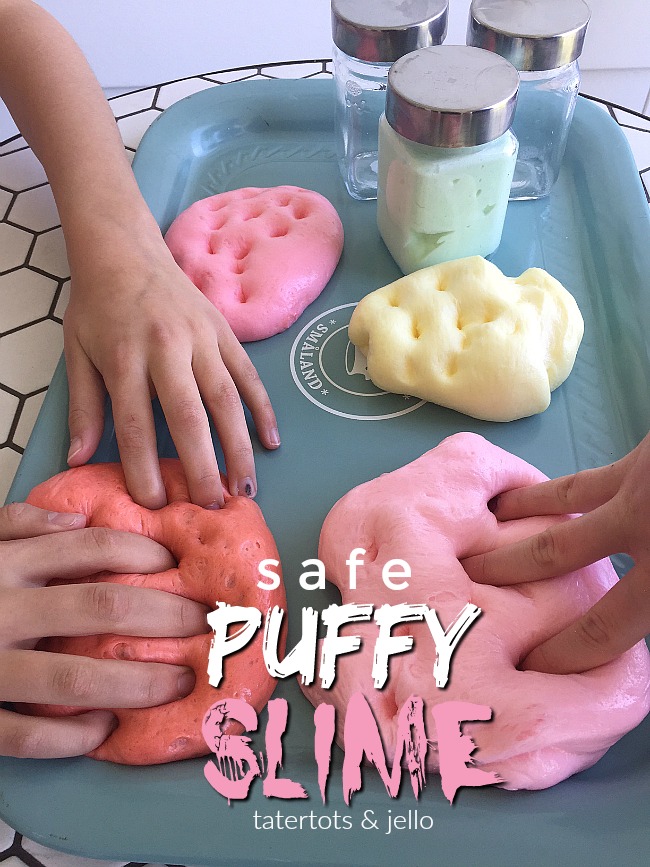 And be sure to check out my sister Ashley's Slime Party on Modern Glam!!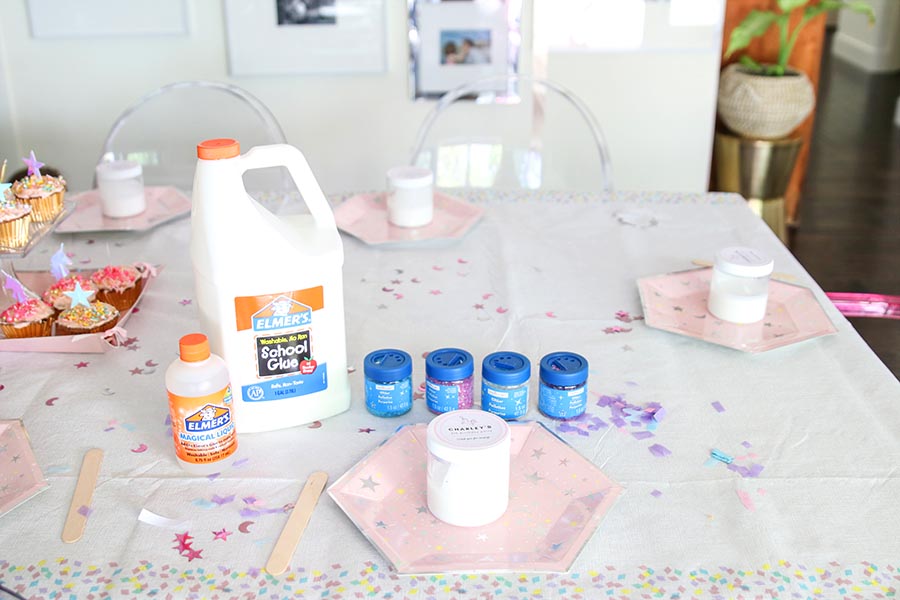 Also – if you are looking for a few other ideas to do with your kids this summer, here are a couple of our favorites!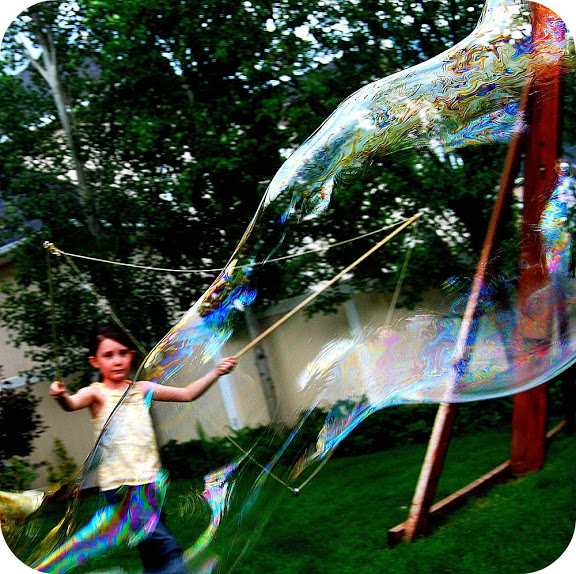 Make DIY Giant Bubbles with YOUR Kids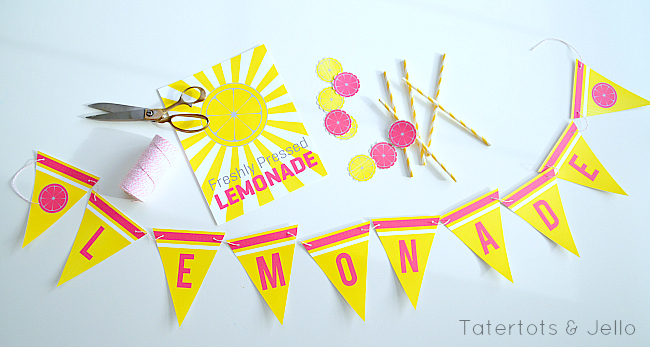 Free Lemonade Stand Printables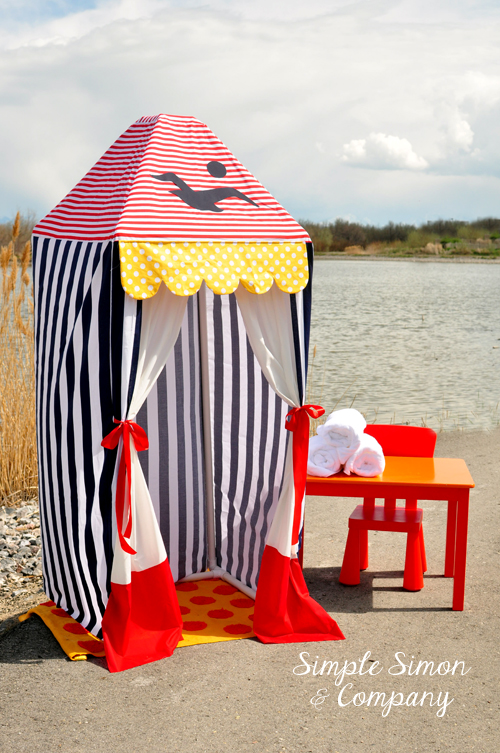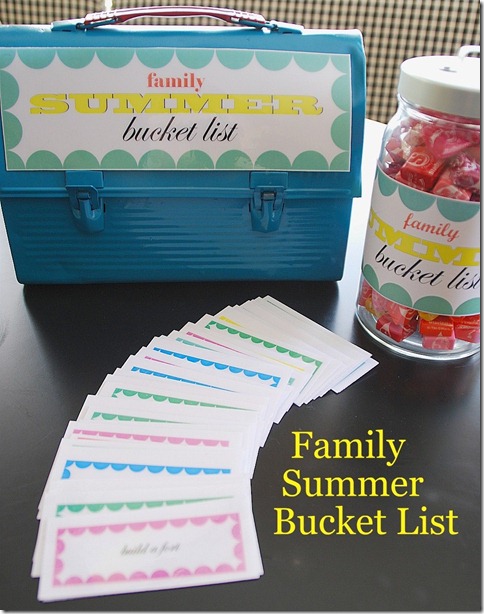 Family Summer Bucket List Printables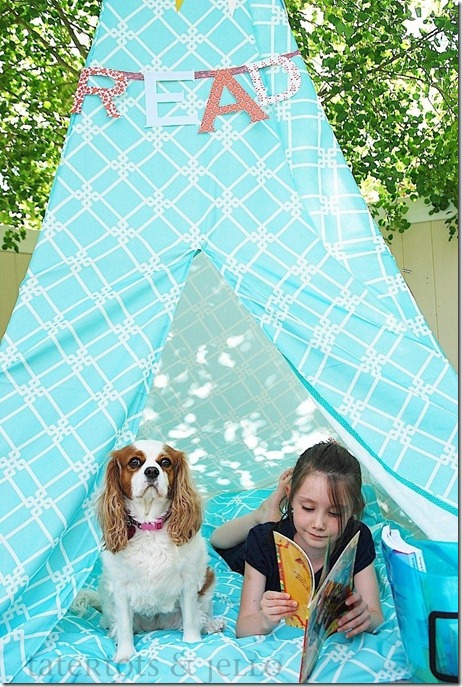 Are YOU getting excited for Summer?
What are YOU excited to do with YOUR kids?
xoxo