12 Fresh Flavored Water Recipes! Flavored water is the perfect summer drink as well as a healthy alternative to soda!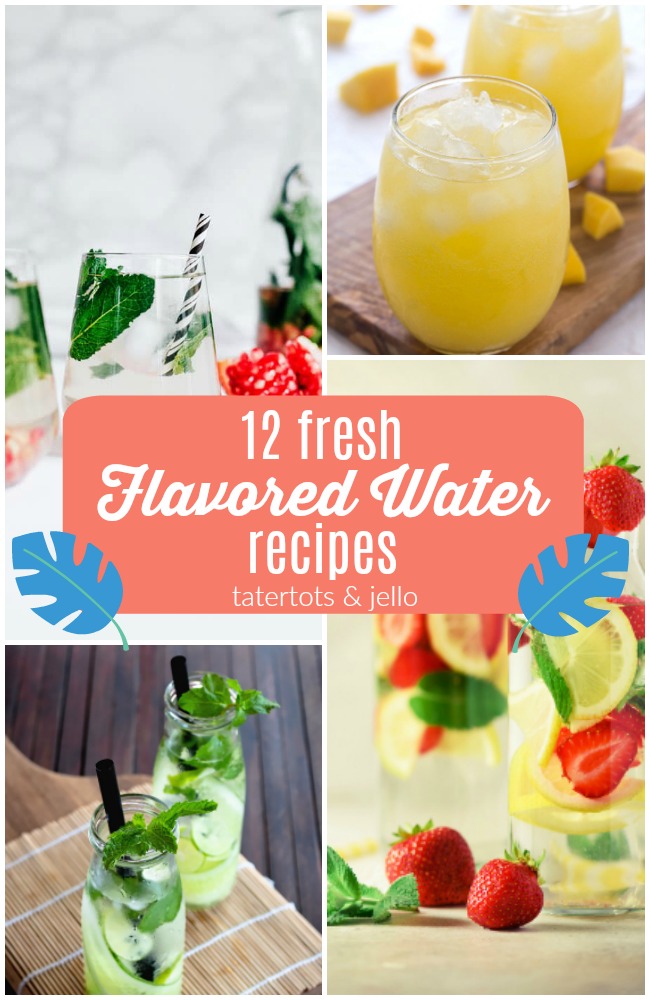 Flavored waters are the perfect drink this summer! They are super simple and easy to make and you can mix and match your favorite flavors for fun and tasty combinations!
12 Fresh Flavored Water Recipes!
***
Strawberry Lemonade Water is a classic summer drink without the extra sugar!
Add fresh ginger and infuse it along with pineapples and oranges for a tropical summer drink!
The fresh taste of strawberries and a little dash of mint make this summer drink super refreshing!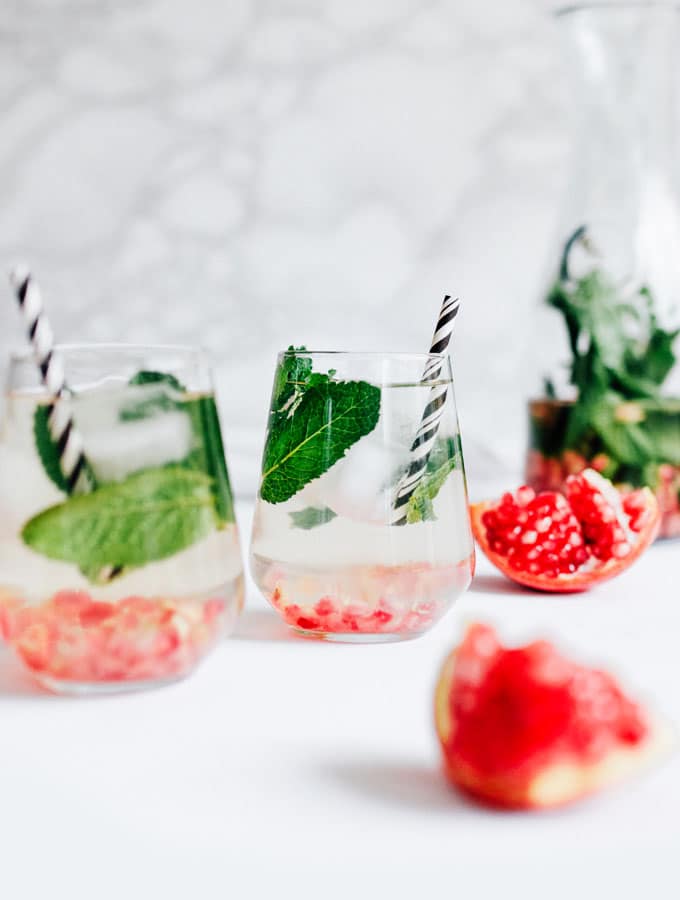 Pomegranates are one of our favorite fruits. I can't wait to try this pomegranate mint water!
There are so many different combinations of fresh water you can create! I love the idea of tangerines and thyme.
You'll feel like you're at the spa with this delightful lemon, cucumber and mint water.
Mango water looks so delicious. I can't wait to try this one!
This fizzy drink would be perfect to serve on a hot summer night. The coconut water is a great touch.
Sip some of this apple detox infused water this fall to recharge.
Citrus Bliss Water is the perfect cool drink to serve with your BBQ's this summer.
Blend up fresh watermelon for a really beautiful and delicious drink idea.
Kiwis and Blackberries look and sounds so good. I can't wait to give this one a try.
***
There are so many different flavor combinations. Give these a try and let me know what flavor combo YOU like best!!
Here are some more summertime drink recipes!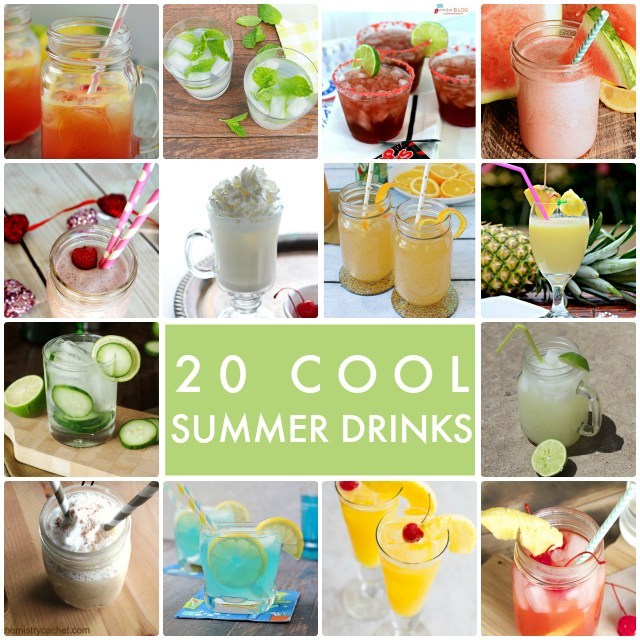 More amazing refreshing summer drinks! Take a look – I am sure there is something you are going to love!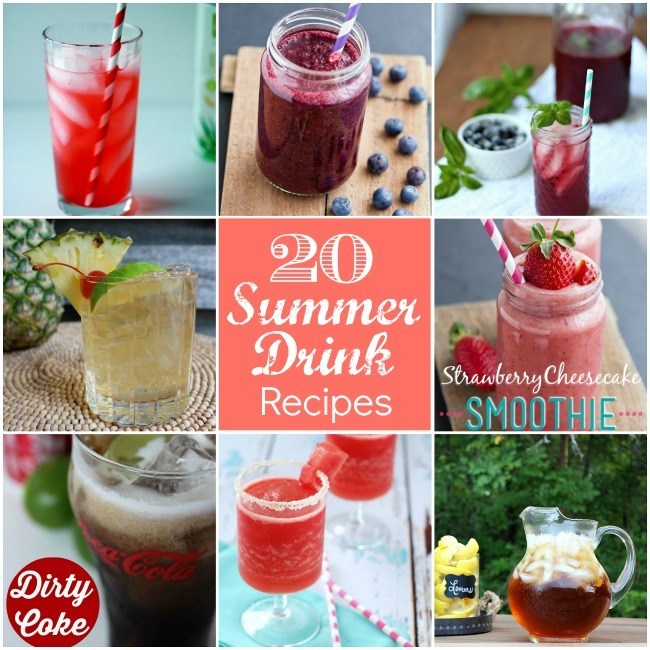 From smoothies to shakes and even the recipe for Dirty Diet cokes. There's something in this round up for everyone!
***
What are some of YOUR favorite summer drinks?
Share them with us!
xoxo