---
12 Days of Christmas Countdown Felt Cone Calendar!
---
One of my favorite things to do with my children is to have a countdown to Christmas. They get excited about the treats each day, and I get excited that they have a visual reminder of how many days are left. It helps cut down on the "Is it Christmas today?" question. My countdowns have changed through the years. Mostly because I now have 6 children. So, I always look for something simple, easily assembled and one that all of my children can participate in. This year, I thought I would make a new display, one that we can use year after year. And, because it only counts down the last 12 days until Christmas, you still have time to pull it together. There is very little assembly, but the impact is big.
---
12 Days of Christmas Countdown Felt Cone Calendar!
---
You can make 12 cones and display them in a group like I did, or you can just make one per child and hang them on their doorknob each night to fill with treats.
Are you ready to get started? Let's build some Christmas Cones
Supplies:
felt- 1 9″X12″ sheet will make 2 cones, I used 7 different colors, but you can pick as many or as few as you like.
Hot glue
embellishments- I used buttons and pom pom trim, you can use ribbons, fabric, figurines, small ornaments or anything you can imagine up to embellish your cones.
candy or gifts to put inside
Assembly:
1. Cut your felt into 5″ X 5″ squares
2. Bring two adjacent sides together and sew them together using a 1/4″ seam allowance. Trim the bottom of the cone just next to (but not through) the seam.
3. Turn the cone right side out and line up the seam in the center of the cone.
4. Fold over the peak so it matches up with the seam side of the cone. Place three small dots of hot glue under the flap (indicated by the black dots) to hold it in place.
Now embellish them to your heart's content. These can be kept simple or get really fancy, it's all up to you. You can even make them bigger and use them as gifts to surprise neighbors and friends.
I filled the cones for my family with chocolate. You can't go wrong with chocolate, can you?
---
12 Days of Christmas Countdown Felt Cone Calendar!
---
Hung up on a display these cones make a bright and cheerful statement! My children are so excited to start using ours.
Thank you so much for letting me share this fun holiday craft with you today. I hope you'll join me for more fun sewing and crafting adventures over on my blog Ameroonie Designs.
Thanks Amy! I love those felt cones. What a great idea!
Here are a few more ideas I love from Ameroonie Designs: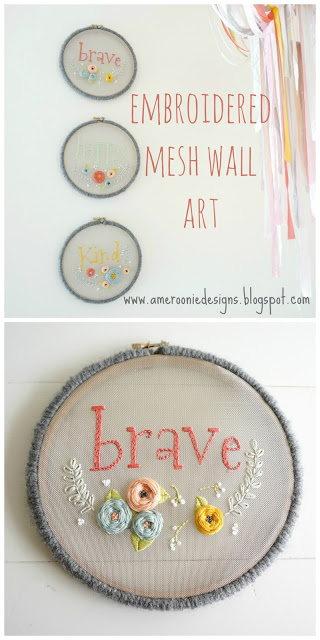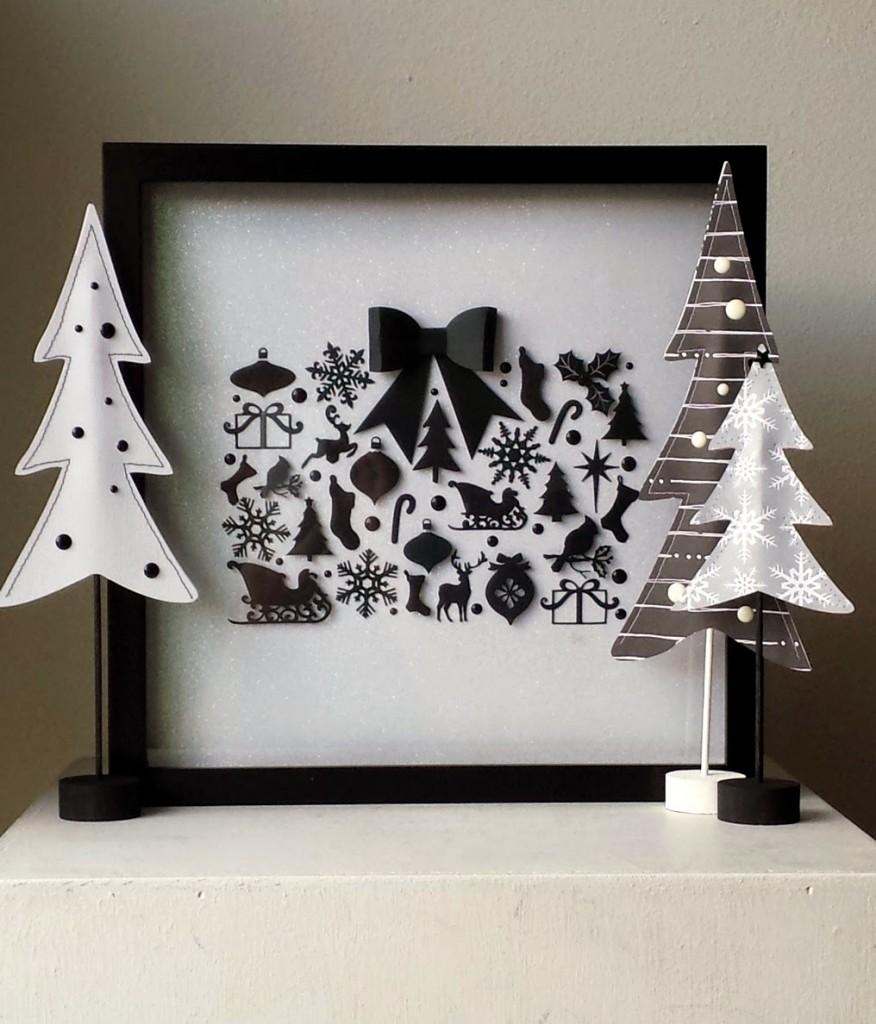 Black and White Christmas Shadow Box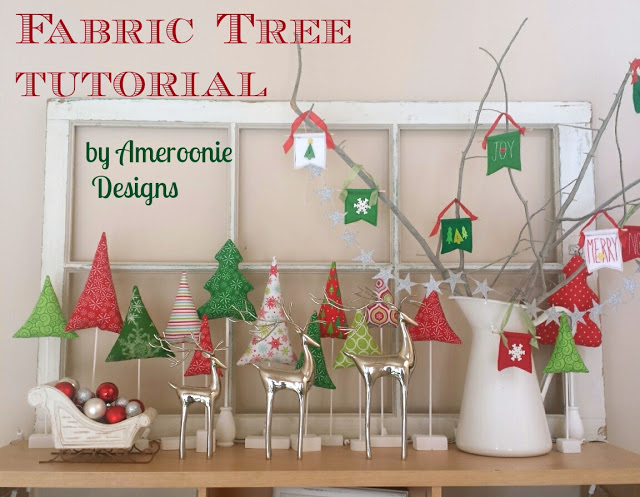 Fabric Christmas Tree Tutorial
Follow along with Ameroonie Designs:
Have a HAPPY Day!
xoxo