This post contains an affiliate link. Affiliate links add no cost to you and allow tatertots + jello to bring you free content and recipes. We hope you enjoy this recipe!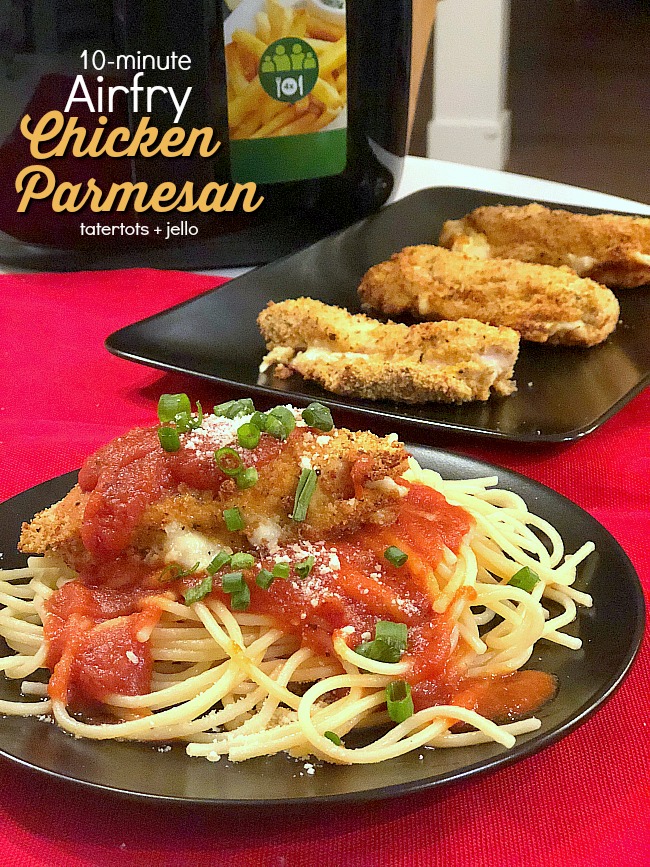 Chicken Parmesan is one of our favorite recipes. It's easy to make and SO good! My kids love pretty much any kind of pasta. So of course when I started making recipes with my Airfry machine I knew I wanted to try making Chicken Parmesan with it!
Chicken parmigiana, or Chicken Parmesan, is a popular Italian-American dish. It consists of a breaded chicken breast topped with tomato sauce and mozzarella, parmesan or provolone cheese. Instead of topping mine with cheese, I put the cheese inside which makes it EVEN moister!!
This is the Airfry machine we use: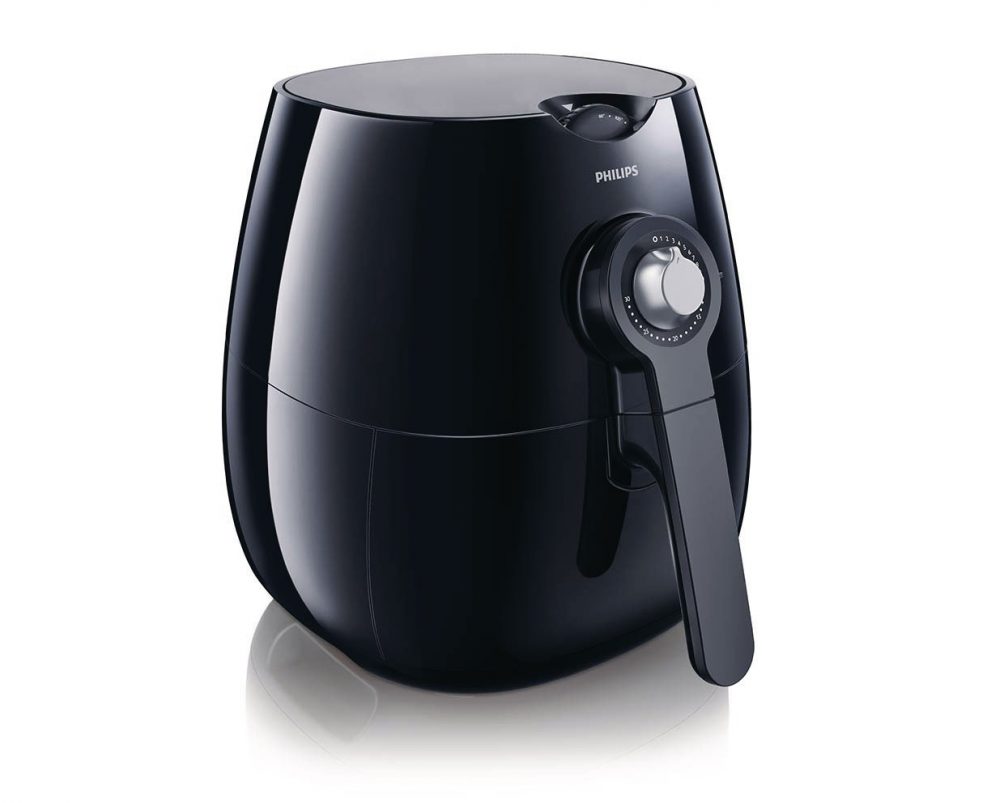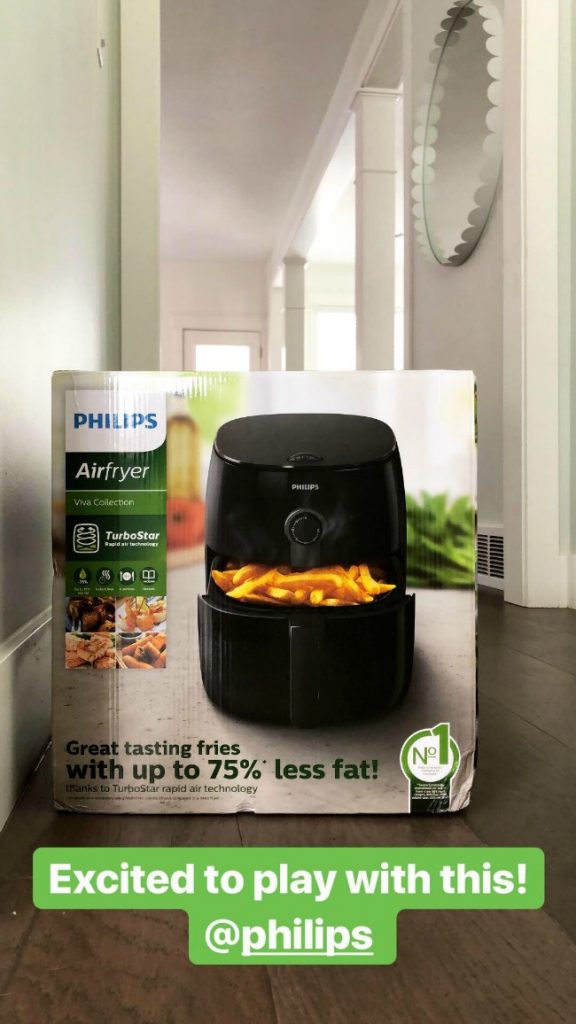 I love using the Airfry machine because you can make traditionally fried dishes SO much healthier. It requires MUCH less oil and it's so fast( for example, this recipe uses NO extra oil)! Using the Airfry machine usually reduces a recipe's fat and calories by 75% which makes these type of recipes so much healthier for everyone! The way the Airfry machine works is it heats air up to a very high temperature and it circulates the air around VERY fast which cooks the food. The result is food which is crispy on the outside and moist on the inside. The trick to having food turn out well in the Airfry machine is not crowding the food on the airfry pan so that air can circulate freely. The downside is that you can't cook huge quantities of food at once. For this recipe I cooked the chicken in two batches. The upside of this time delay is that it gave me time to cook the spaghetti and sauce while the two batches of chicken were being airfried.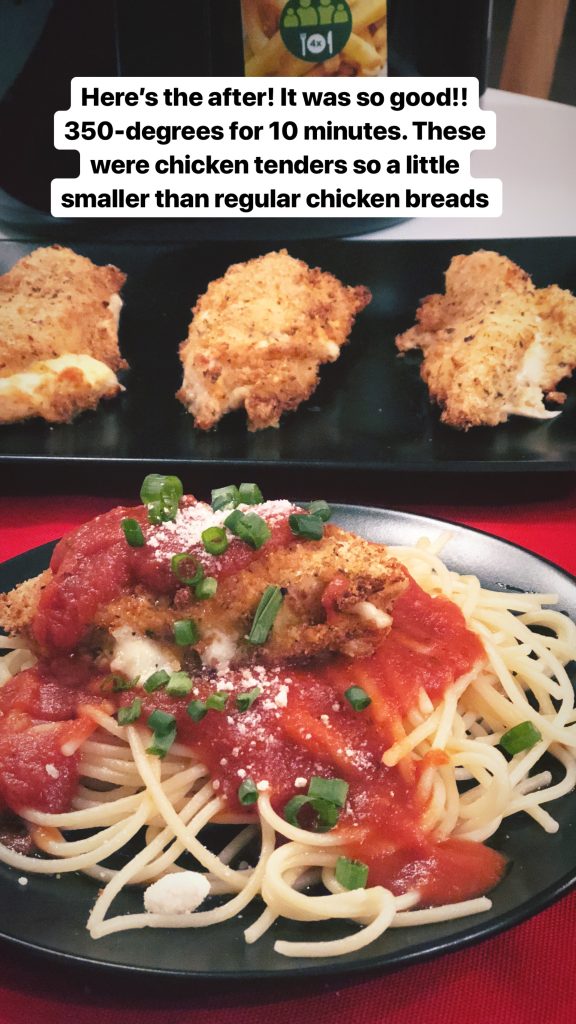 For this recipe I used chicken tenders which are about half the size of chicken breasts. You can also use full-sized chicken breasts, just cut them in half and they are about the same size as these chicken tenders.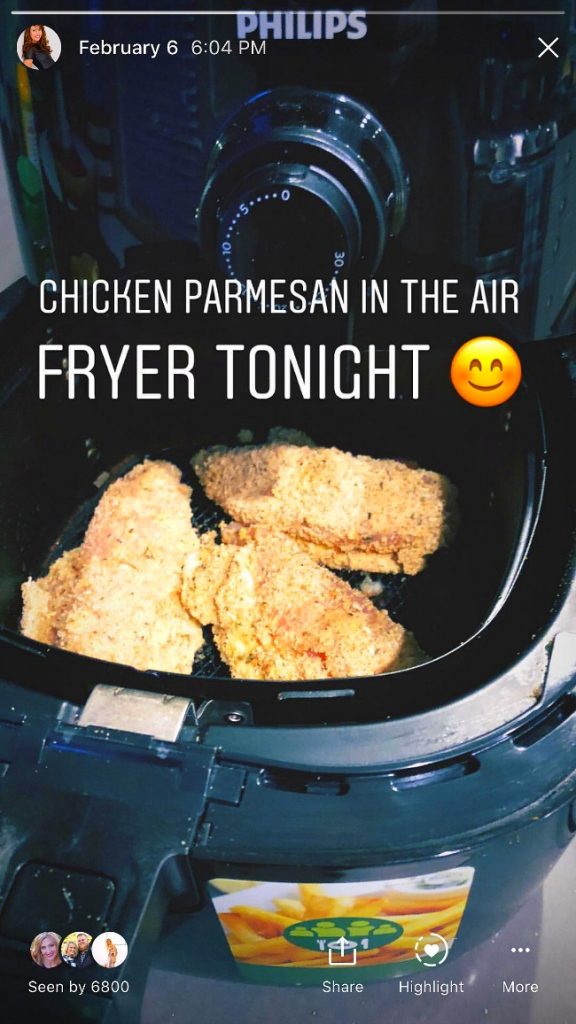 Here's how to make 10-Minute Chicken Paremsan using the Airfry machine:
10-Minute Chicken Parmesan in the Airfry
Recipe Type: dinner
Cuisine: italian
Author:
Prep time:
Cook time:
Total time:
Serves: 4
10-minute Chicken Parmesan using the Airfry machine. Much healthier than traditionally fried chicken parmesan. Crispy on the outside, moist on the inside with gooey cheese and a topping of tomato sauce. Yum!
Ingredients
2 chicken breasts (cut in half), or 4 chicken tenders
4 slices of mozzarella or similar cheese
grated cheese for topping (optional)
Mariana Sauce
1/2 pound pasta (spaghetti or angel hair)
1/2 cup breadcrumbs
1 egg
1 cup flour
1/2 cup grated Parmesan cheese
Instructions
Cut chicken breasts/tenders in half width-wise, so they aren't as thick. Don't cut all the way through. Then open the chicken like a sandwich.
Lay a piece of thick mozerella cheese inside the chicken and then close the chicken again with the cheese slice inside. Hold closed with a toothpick.
Once all chicken pieces have the cheese inserted in the middle, bread them.
Take three small bowls. Put flour in one, whisk egg in one, put Parmesan and breadcrumbs in the third bowl.
Take each chicken breast/tender and cover it with the flour mixture, dip it in the egg mixture and then cover it in the breadcrumb/parmesan mixture. Place them on another plate.
Do this for all chicken breasts/tenders.
Spray baking pan of Airfryer with non-stick oil.
Place two of the breaded chicken breast/tenders on the pan.
Set the temperature to 350-degrees and the timer for 10 minutes. Cook.
While the two batches of breaded chicken are cooking, make the pasta according to package instructions. Heat up the marinara sauce.
Drain the pasta and have the marinara sauce ready.
Divide the pasta up onto each plate, then place a breaded chicken breast on top of the pasta and pour marinara sauce over the top. Top with grated cheese if desired.
Enjoy!
This is a fun recipe to make and it's healthier for your family too!
Give it a try and let me know what you think!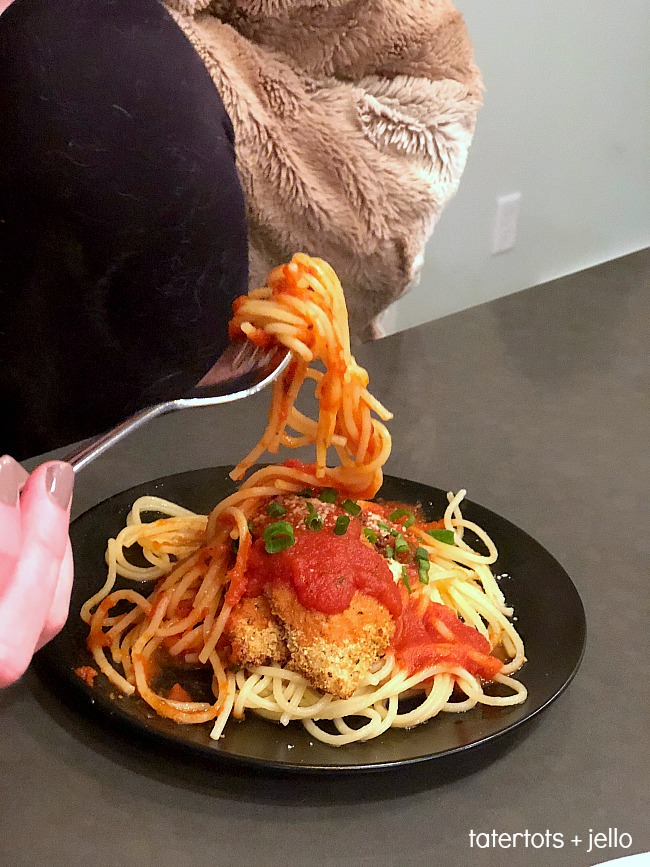 Here are a few other recipes we have enjoyed creating with our new Airfry machine: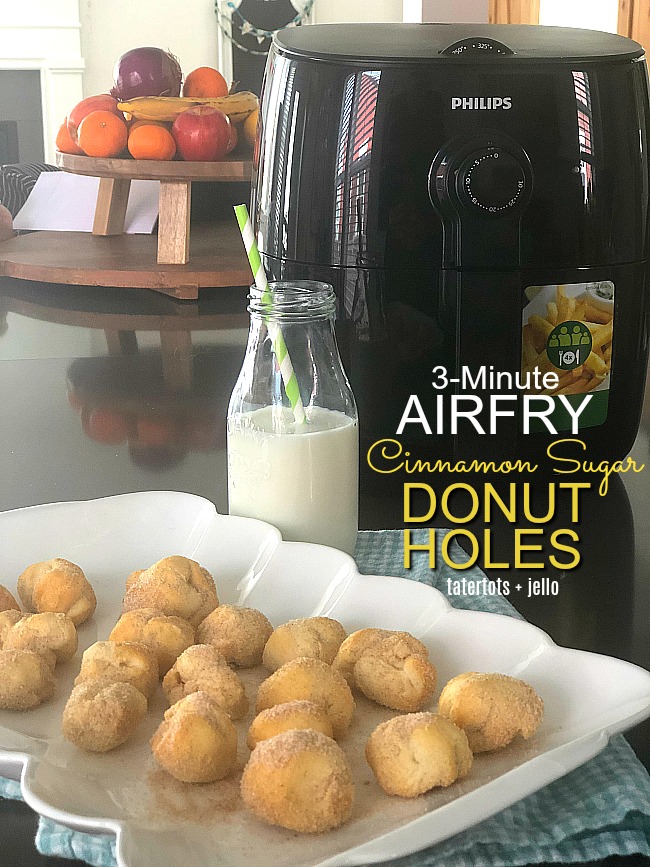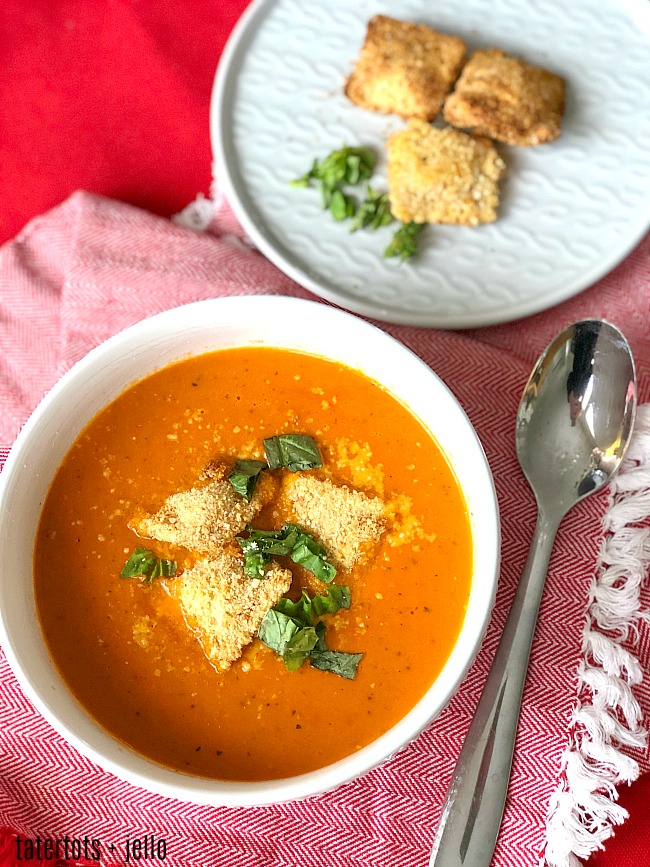 Creamy Tomato Bisque Soup with Airfry Crispy Ravioli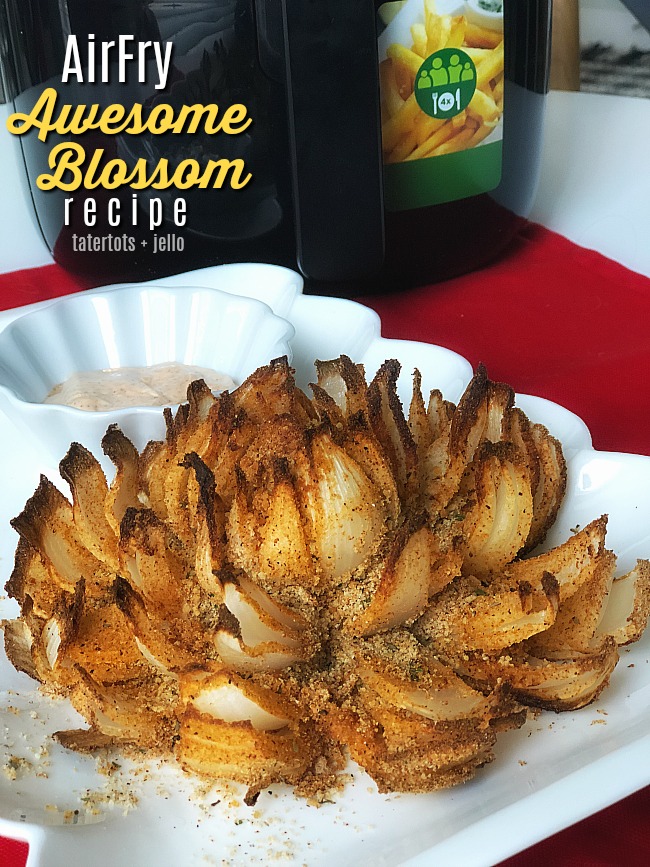 Healthier Awesome Blossom Recipe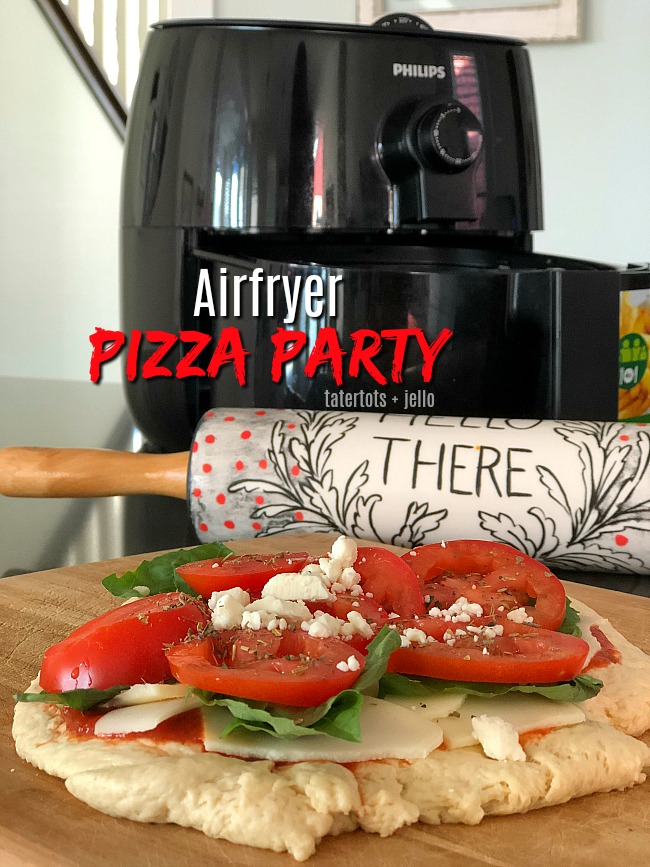 Airfry Pizza Party – Personalized Pizzas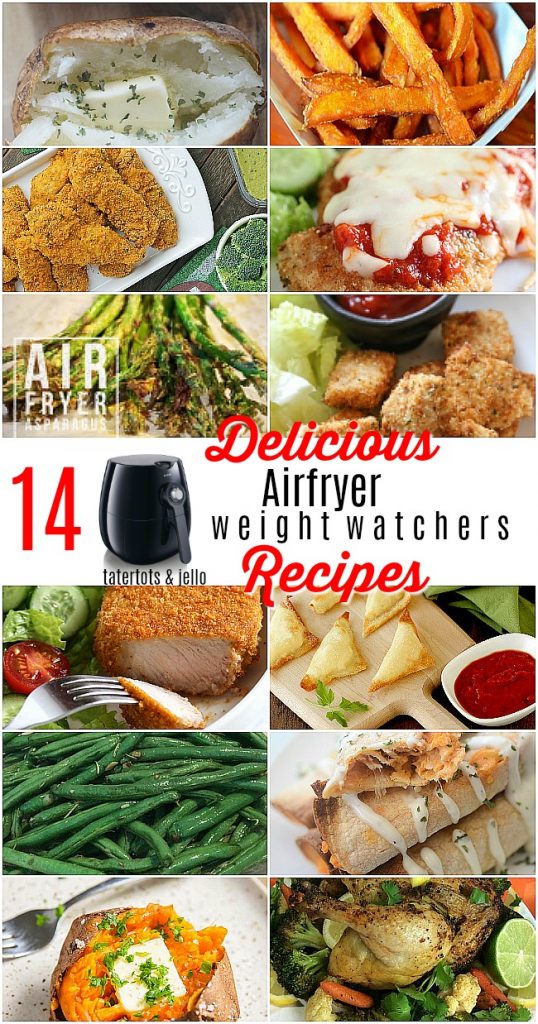 14 Delicious Airfry Recipes with Weight Watchers Points
Have a beautiful day!
xoxo