Hi TT&J friends! We are twin sisters Kristi & Kelli of Lolly Jane, our eclectic DIY/craft blog where we share the latest holiday crafts, furniture makeovers, home improvements projects, tips & tutorials, and even yummy recipes now and again.
We're excited to be here today sharing our latest revamped $2 yard sale find turned Christmas decor; meet our white paper mâché deer with glittered antlers: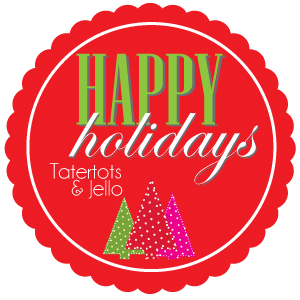 Take a peek at the before, (which was practically screaming at me as I walked by him to be made over! LOL!)
Into my car we went and I knew right away he would be displayed at Christmastime in a fresh white hue. A few coats of white acrylic paint was all it took.
We are constantly amazed at how a bit of paint can completely transform a piece!
Buuuuut, even with a fresh coat of paint he didn't look complete. In fact, he was just a bit washed out.
So, I glammed up his antlers with some gorgeous glamour dust and viola! The buck is now a deer! And, a fun touch to the beginning stages of this year's Christmas mantle.
But wait, there's more! (Haha, I sound like an As-Seen-On-TV commercial, right?) Even with the glittery antlers, she needed something else. I tried a cute mini grapevine wreath but it was too rustic. (Had I left him a buck, it would have been fitting. LOL!) I went through my stash of ribbon and simply tied a remnant around her neck for a quick pop of red. Perfect. 🙂
A huge thank you to cute Jen for allowing us to be her guesties today! Happy holidays!
xoxo,
*************
Thanks Kristi & Kelli! Don't you just love that reindeer? You should all be following Lolly Jane! They really have a great eclectic style that I love. Besides their adorable chalkboard calendar that you see pictured with the reindeer, here are a few of my other favorite projects: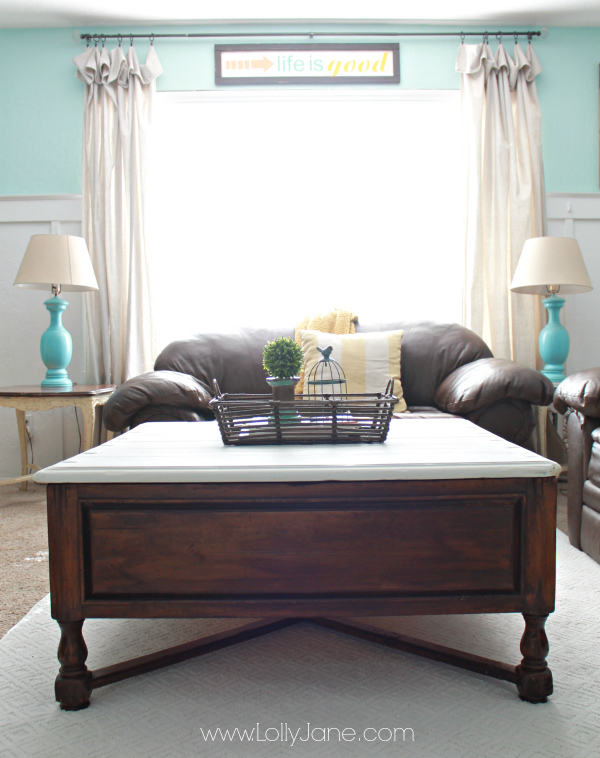 I love how they turned a $30 thrift find into a beautiful two-toned coffee table!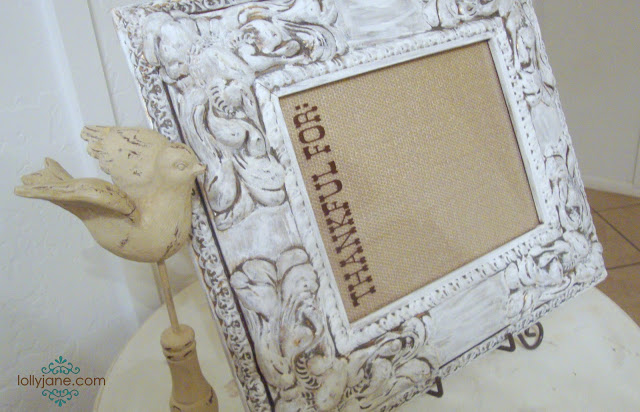 Or check out this DIY Dry-Erase Thankful Frame. You can create this simple project just in time for Thanksgiving!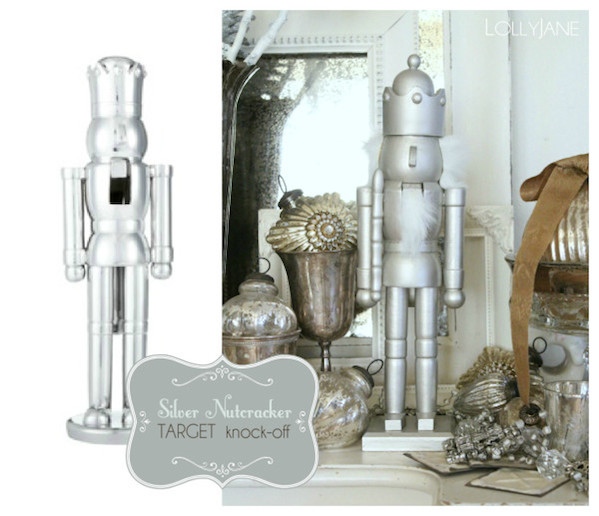 And, I absolutely love this Silver Nutcracker Target Knockoff they created to give an old favorite a more updated look!
Visit Lolly Jane
and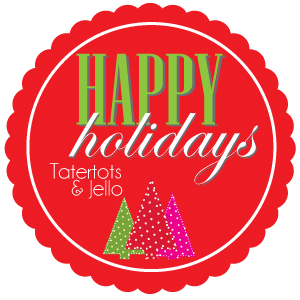 Follow the HAPPY Holidays Event at Tatertots & Jello
all through the holidays with awesome tutorials, recipes, decorating ideas and more from some amazing blogs!
xoxo