Hello all Tatertots and Jello readers! I was thrilled that Jenn invited me to post during her HAPPY Holidays Event.
I am Angie with The Country Chic Cottage and Crafts with Jars.
Today I am going to share with you my washi tape owl ornaments. These quick and easy ornaments are made with wood shapes and bottle cap eyes. Make some of these for your tree and be sure to let the kids help with this one as well.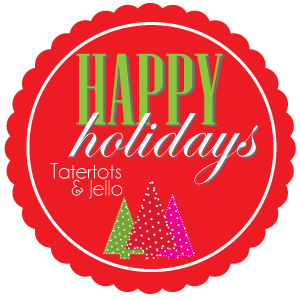 You will need washi tape in assorted colors, wood shapes with holes, bottle caps, google eyes, and twine. You will also need hot glue and a craft knife to complete your ornaments.
Start by applying washi tape on the front of your wood shape until it is completely covered. Then turn over and use your craft knife to trim excess washi tape away. Be sure to use an old magazine or cutting mat under your project. Be sure to trim washi away from the hole as well.
Add your google eyes to the bottle caps with hot glue.
Place your eyes on the shape but DO NOT glue. Use a pencil to mark on both sides where the eyes are.
Run a strip of washi tape on both sides of your shape covering up slightly where you made the mark in the previous step. Again turn this over and trim away excess using your craft knife.
Again place your eyes but DO NOT glue. Mark the center of your eyes with a pencil.
Next we need to make a beak. Fold over a short piece of washi tape as shown below. Be sure to leave a small strip of sticky tape at the top.
Cut into a triangle shape.
Use the sticky area on the beak to adhere the beak where your pencil mark is located. Then use hot glue to adhere your bottle cap eyes.
Use the same technique that you used for the beak to make feet. This time trim into a shape similar to the top of a heart. Adhere the feet to the back of your wood shape.
Add a piece of twine to the top of your owl to hang on the tree.
You are now ready to display these cuties on your Christmas tree. Be sure to have the kids help with this one as the washi tape is super easy to apply to the shapes.
Washi tape comes in some many patterns and colors that the possibilities are endless with these cute owl ornaments. What colors will you use on your version?
Thanks so much Jenn for allowing me to visit today and share a tutorial. Y'all come on over and visit the cottage anytime.
*****************
Thanks Angie! What an adorable and kid-friendly project to add to your tree this year, don't you think? Hop on over and check out
The Country Chic Cottage
. She has a talent for making something simple look amazing! Here are a few of her other projects that I love: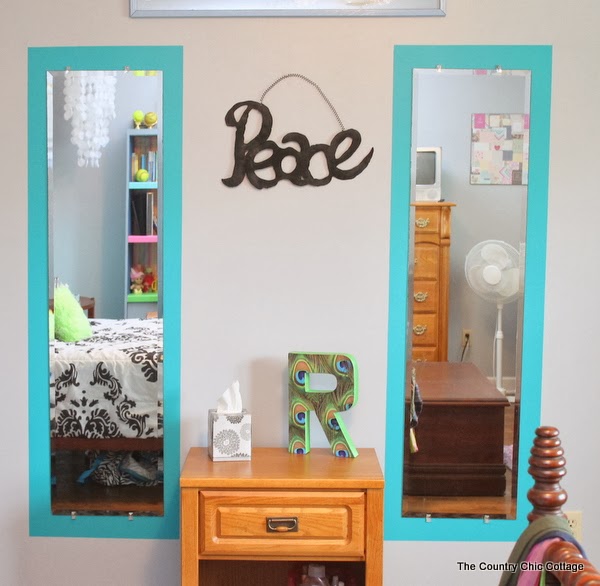 She added a pop of color to her teen room makeover by painting these mirror frames — a simple idea that makes a big difference!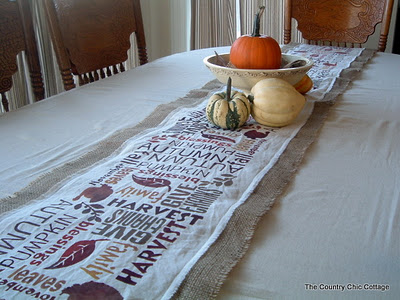 This Subway Art Burlap Table Runner would be a personalized, perfect project for your Thanksgiving table this year (or a gift!).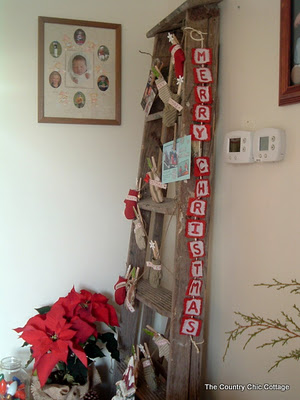 This Vintage Ladder Christmas Display is a fun way to display your Christmas cards, or make an advent calendar.
Visit The Country Chic Cottage
and