Who's ready for SPRING??? Check out this vintage door spring mantel!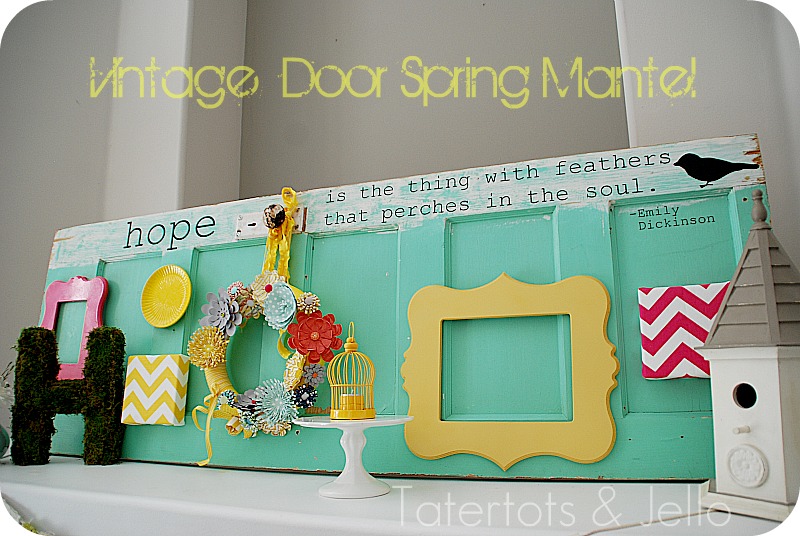 I am!!! The weather is getting warmer and I am getting excited for capris, flip flops and picnics!In the meantime, I thought maybe if I decorated my mantel for Spring, that might help it get here sooner LOL.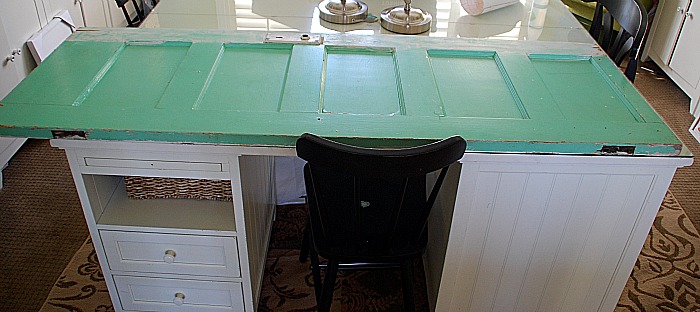 I found a beautiful old door at a local architectural salvage yard. I LOVED the bright green/teal color that it had been painted many moons ago. Someone had tried painting over the teal with some white paint later, so I sanded off as much of the white as I could with my handy little mouse sander.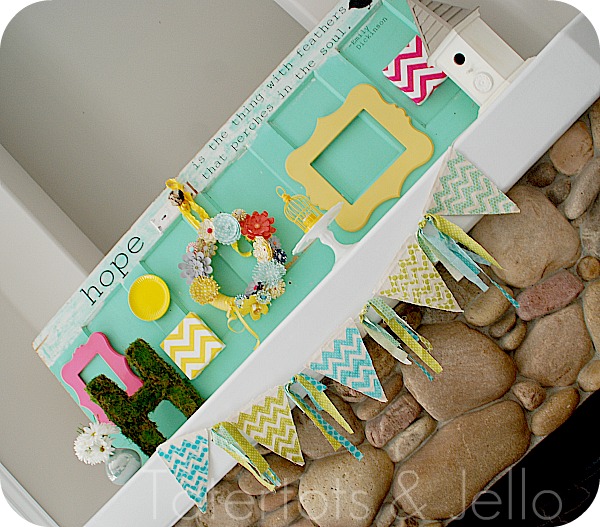 Then once it was clean, I applied some vinyl with one of my favorite Spring quotes from Emily Dickinson. I love it!
I also spray painted a couple frames (from Cut It Out Frames) in bright, Spring colors.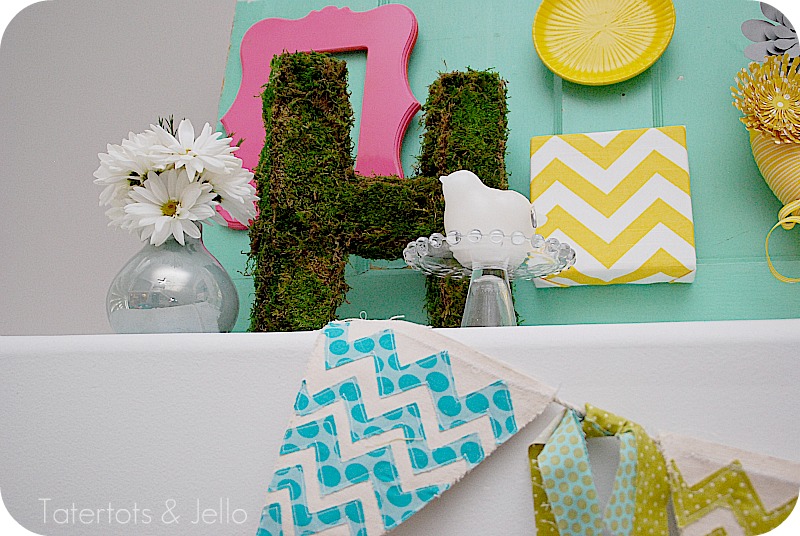 The next thing I did was recover some canvases with bright fabric.And then I covered a letter with moss.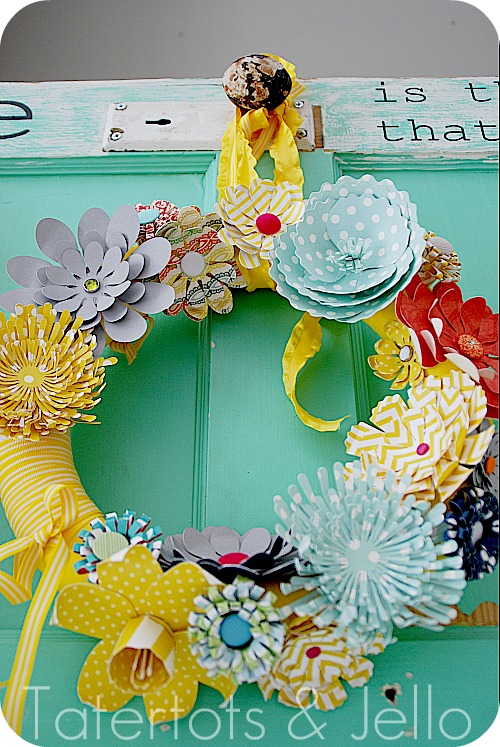 And then I added my Spring Paper Wreath. (A tutorial on that coming up tomorrow).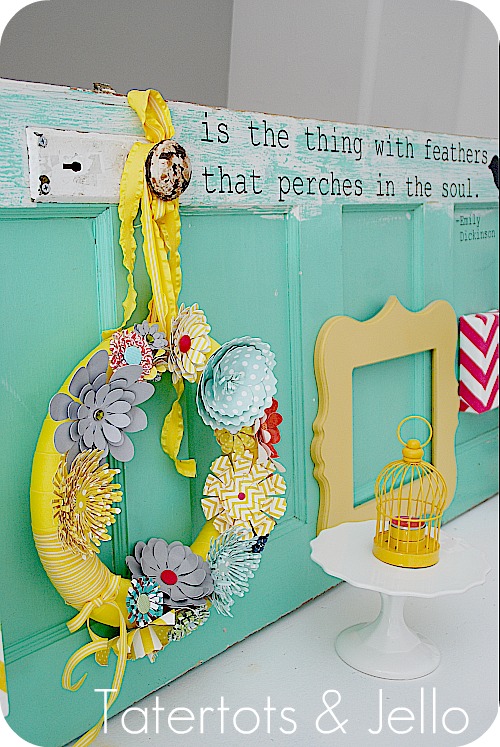 I took an old doorknob I've had sitting in a bowl for a few years and it fit perfectly in the door!!!
I hung the wreath from the doorknob with some pretty YELLOW ribbon.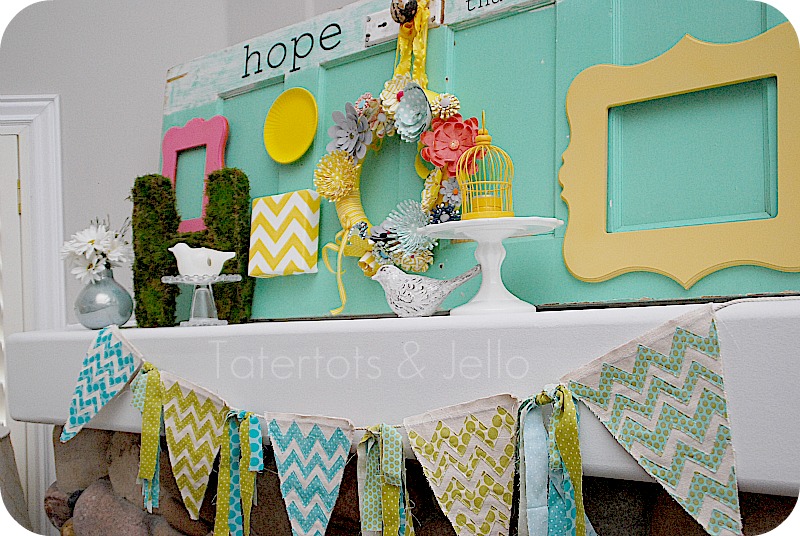 And then I added my Chevron Pendants that I made last year.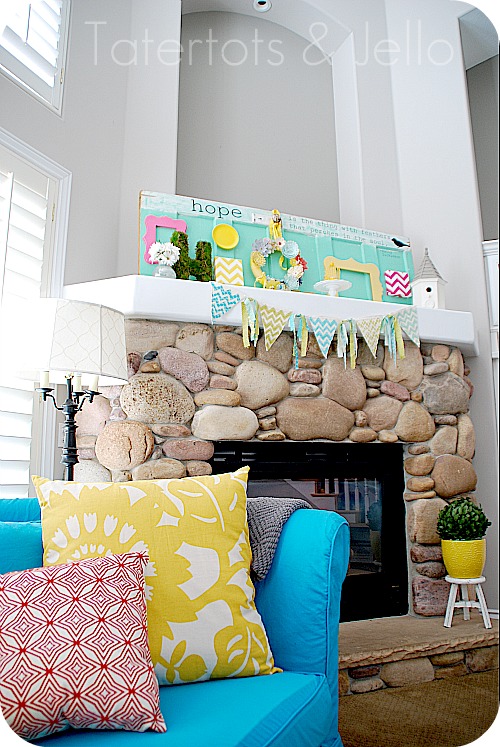 I love the POP of color the door brings to the room. It's so bright and CHEERY!!!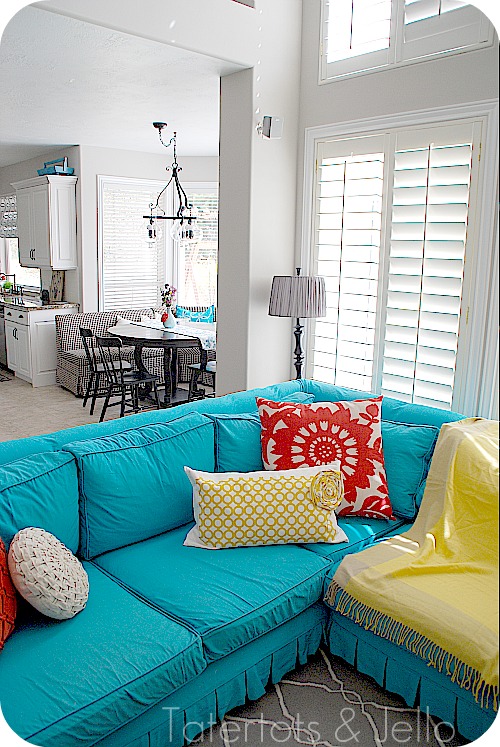 Amd it goes so well with my new pillows and throw from Target (I love that place).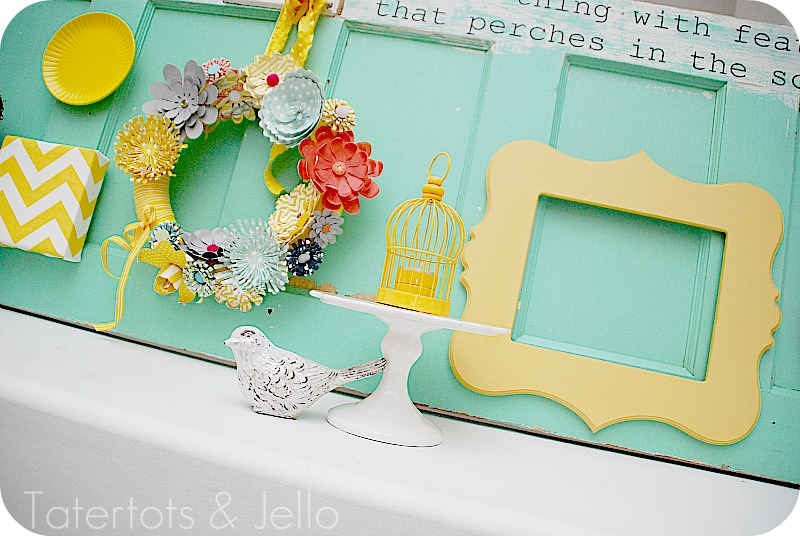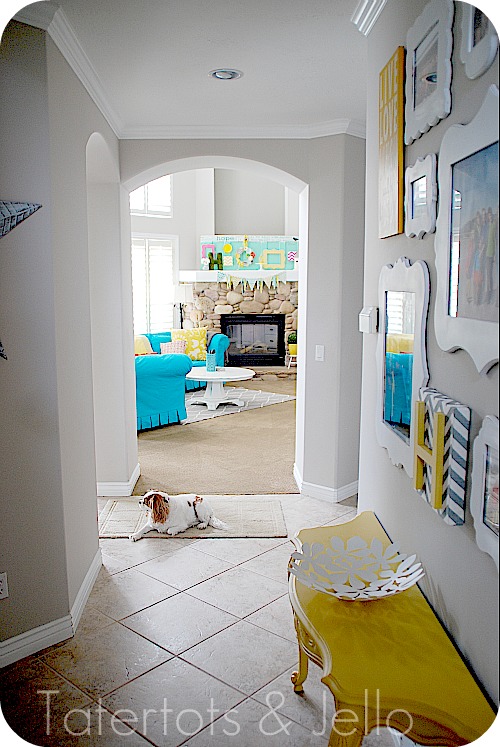 Have you decorated for Spring?? What have you made for your home?
Leave me a link to YOUR idea – I would love to see it!!
Happy Spring!!!
xoxo