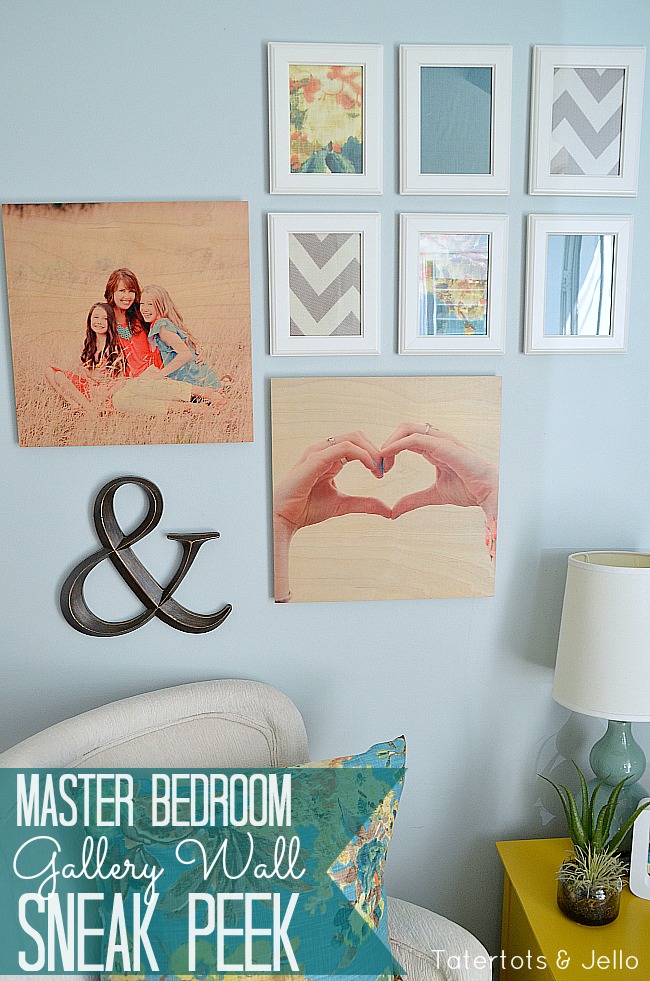 I've been hard at work on my master bedroom makeover, and as part of that project I'm adding a gallery wall (on both sides of a door).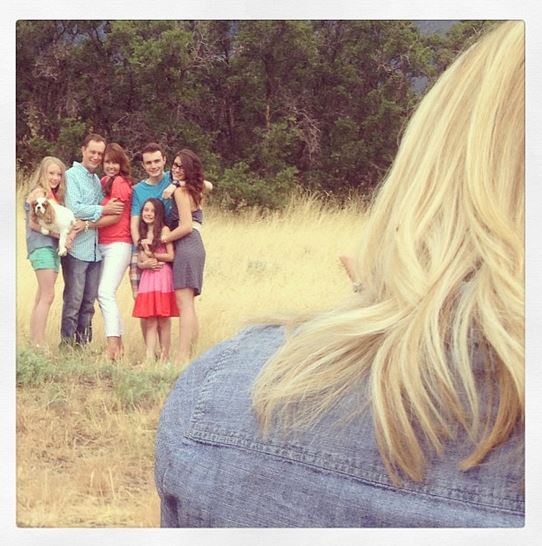 Last month my sister Wenderful and her family came out for a visit and I talked her into a family photo shoot! I have wanted a gallery wall in my master bedroom for so long and was so excited to get started on it. Thanks Wendy for such awesome pictures!
When I was at the Shutterfly House last month, I was so impressed with their Home Decor line. One of my favorite items I saw there was amazing wood tables with photos printed directly on the wood. I decided I wanted to use Wood Wall Art as the focal point in our new Master Bedroom Gallery Wall.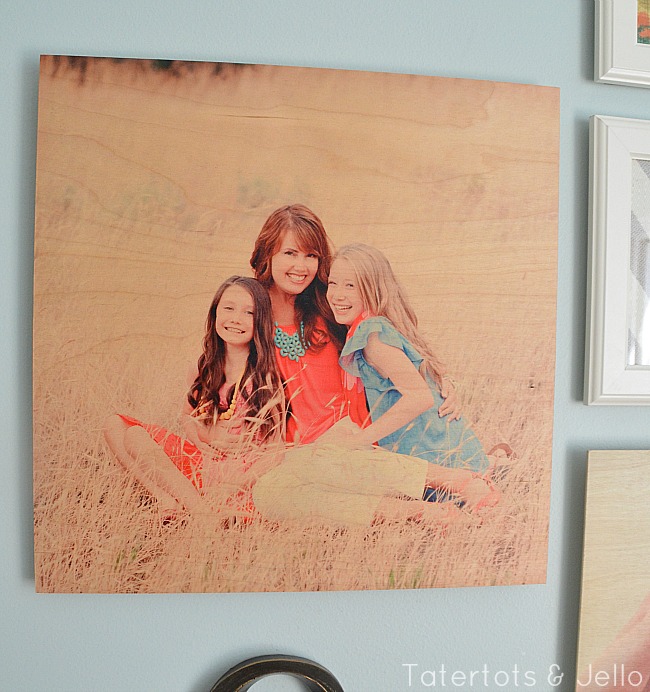 I love that you can see the wood grain through the pictures. It is really unique and so beautiful.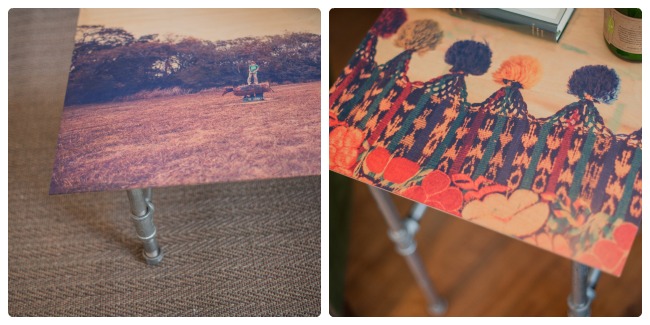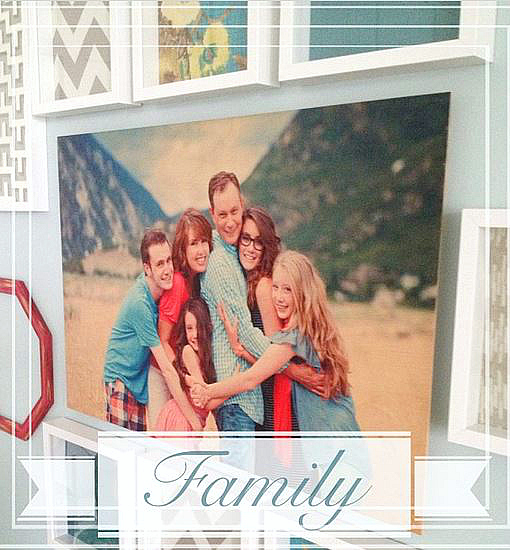 The Shutterfly Wood Wall Art is so heavy and substantial. It really turned our photos into heirlooms. And it has ingenious grooves cut into the back which make hanging so easy!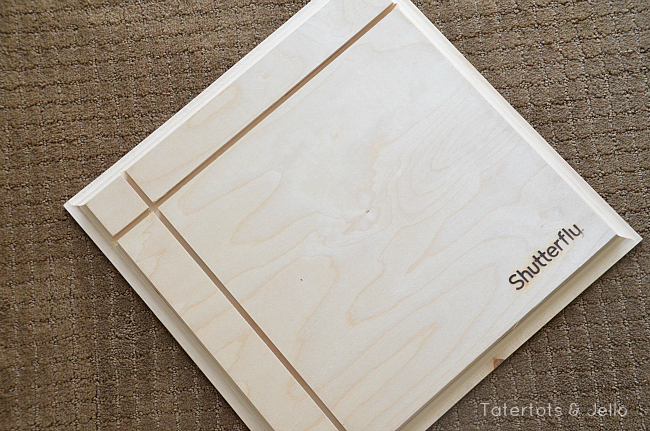 My gallery wall is coming along! It's not done yet. I ordered the rest of my pictures from Shutterfly and they should be coming soon. I have a kind of unique way that I am going to mount them on my frames. And I have a few other things to hang up still before the wall is complete. I already love it SO much!!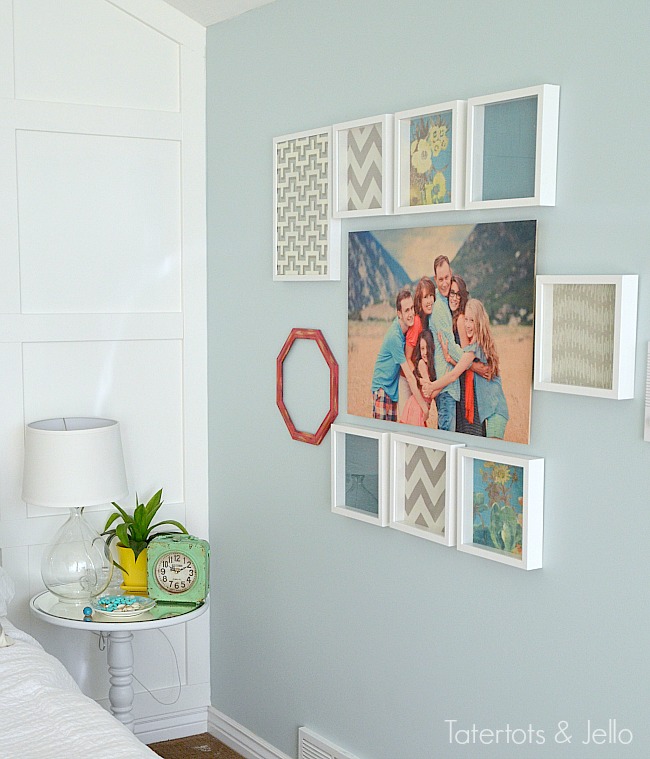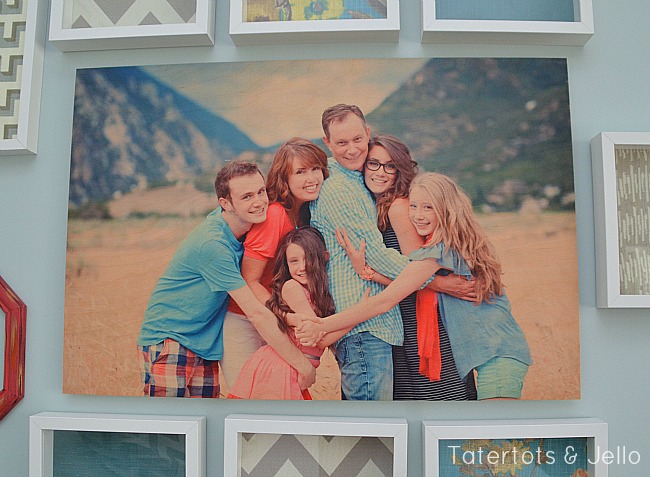 Here are a few other fun Shutterfly Home Decor items that I love:
Desktop plaques — sure, they're great for an office desk, but you can use them in any room and in three different sizes and in so many diffferent layouts. They're way more stylish than a standard desktop frame! Imagine one of these full of Instagram photos you've downloaded …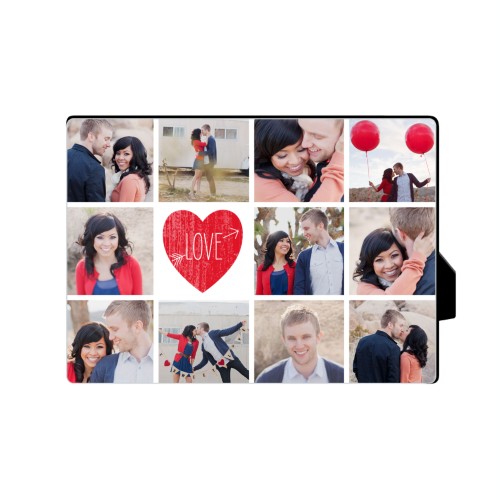 Photo cubes – these are fun (they come in one size), and imagine the fun you could have with these! They remind me of those mix-and-match outfits books I had as a kid! (These are also from the Shutterfly House study.)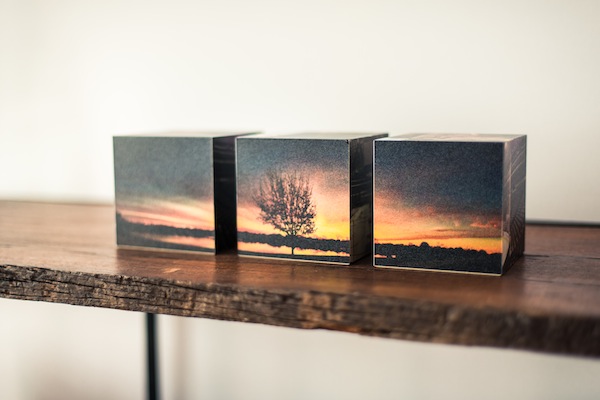 Acrylic photo blocks – Great for adding fun accents, seasonal family photos to a tablescape or mantel … or more! I also liked the way they were used in the Shutterfly House, complete with doodles!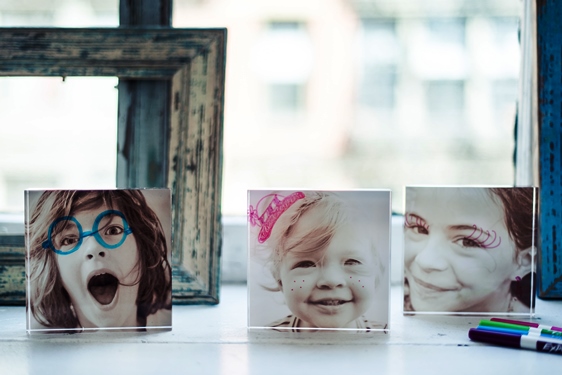 You will love Shutterfly's Home Decor Items!
Shutterfly on Pinterest (Be sure to follow them on Pinterest — awesome ideas here!)
Shutterfly Home Decor on the Web
Shutterfly on Twitter (@shutterfly)
Have a Creative Day!!
xoxo

This is a sponsored post on behalf of Shutterfly and as part of the Mom it Forward Blogger Network. I love Shutterfly and am excited to be a Shutterfly blog ambassedor. See my disclosures.