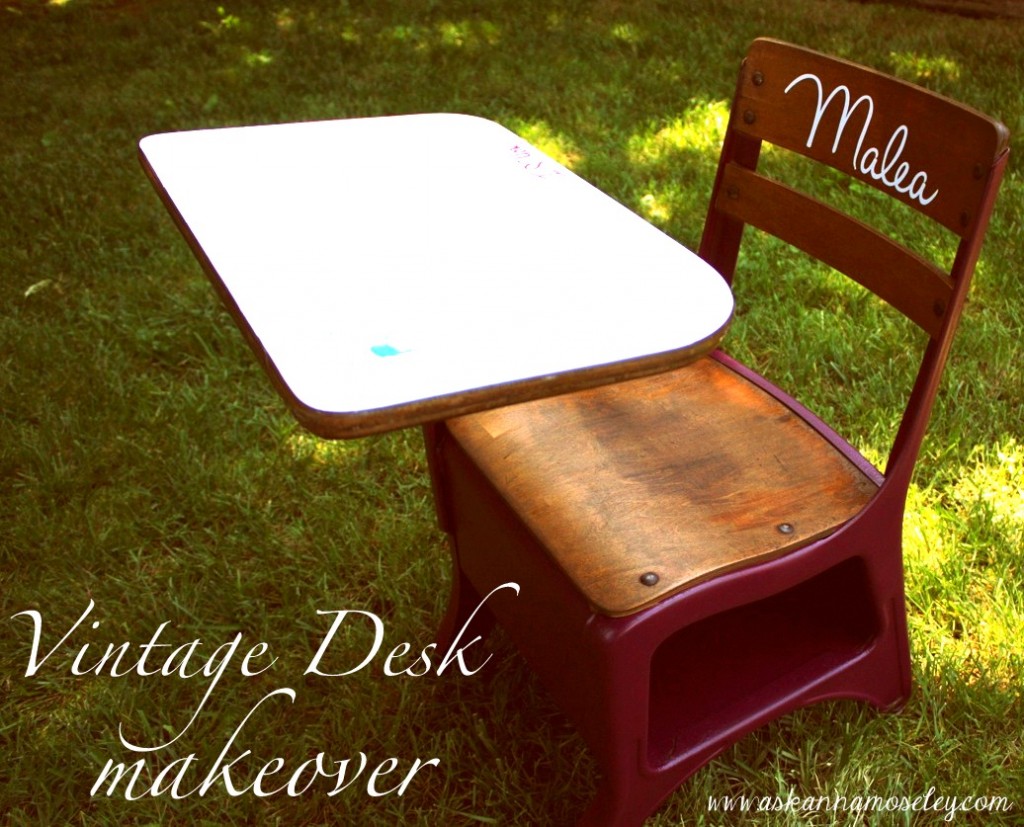 Happy Wednesday everyone! I recently made over this vintage school desk for my daughter and I thought all of you DIYers over here at Tatertots & Jello would love it! Now let me show you how I turned this old and rusty desk into my daughter's favorite place to color!
I was at a trade show about six months ago and found this cute vintage desk. I had hopes and dreams of fixing it up for Malea but as the months went by I was beginning to think that I'd never have time to get to it. However when I started my office makeover a few weeks ago I decided the desk would make a fun addition to my office. It's the perfect size for Malea and it would be a great spot for her to sit and color while I work.Here's how it started out…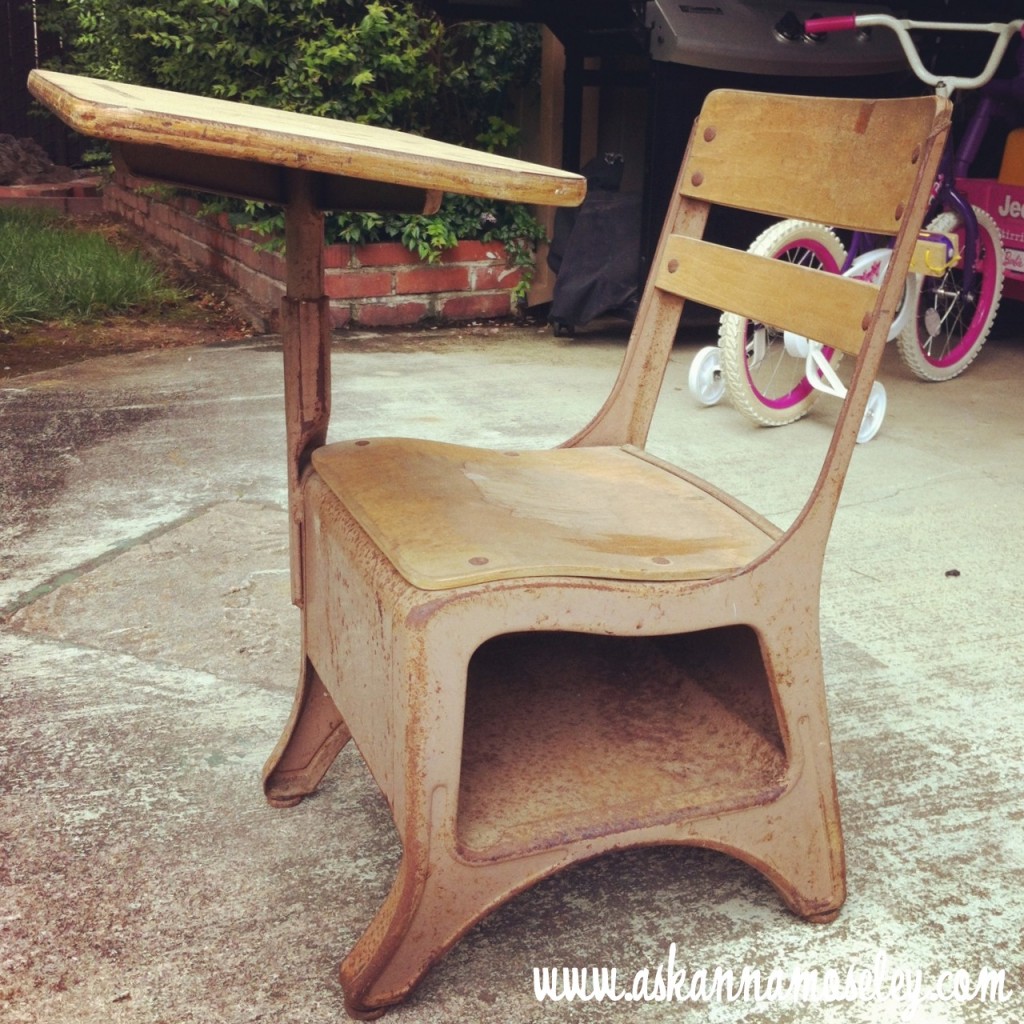 It was very rusty! I was covered in orange dust when I got done sanding it down.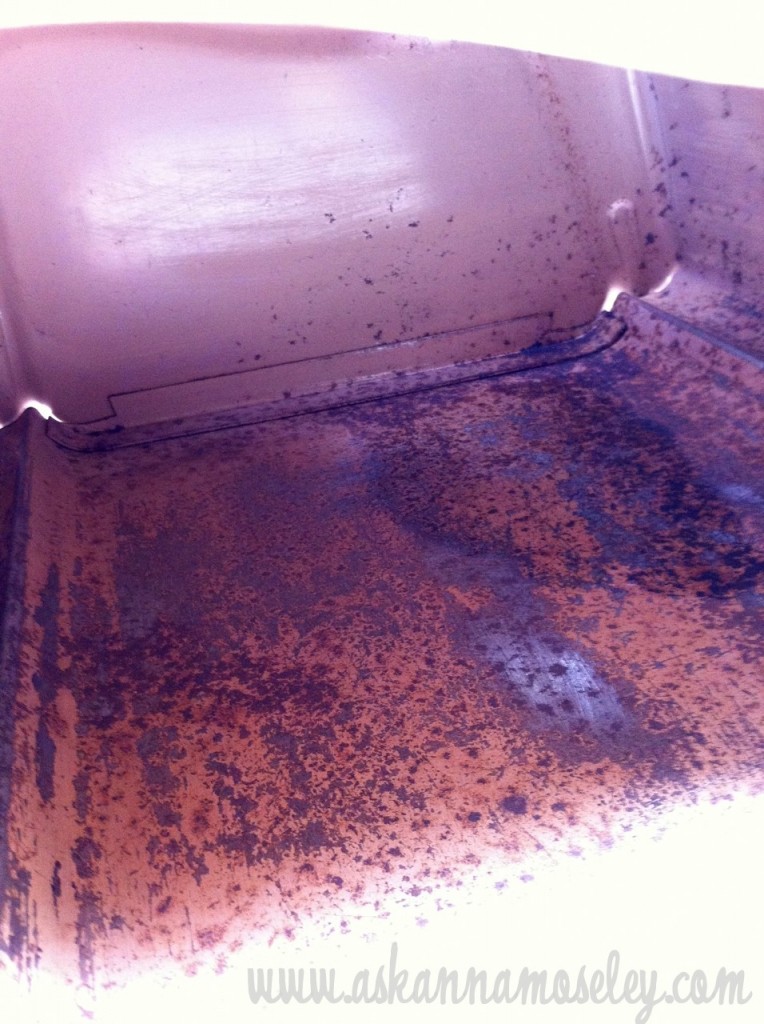 After sanding the majority of the rust off, I taped off all the wood.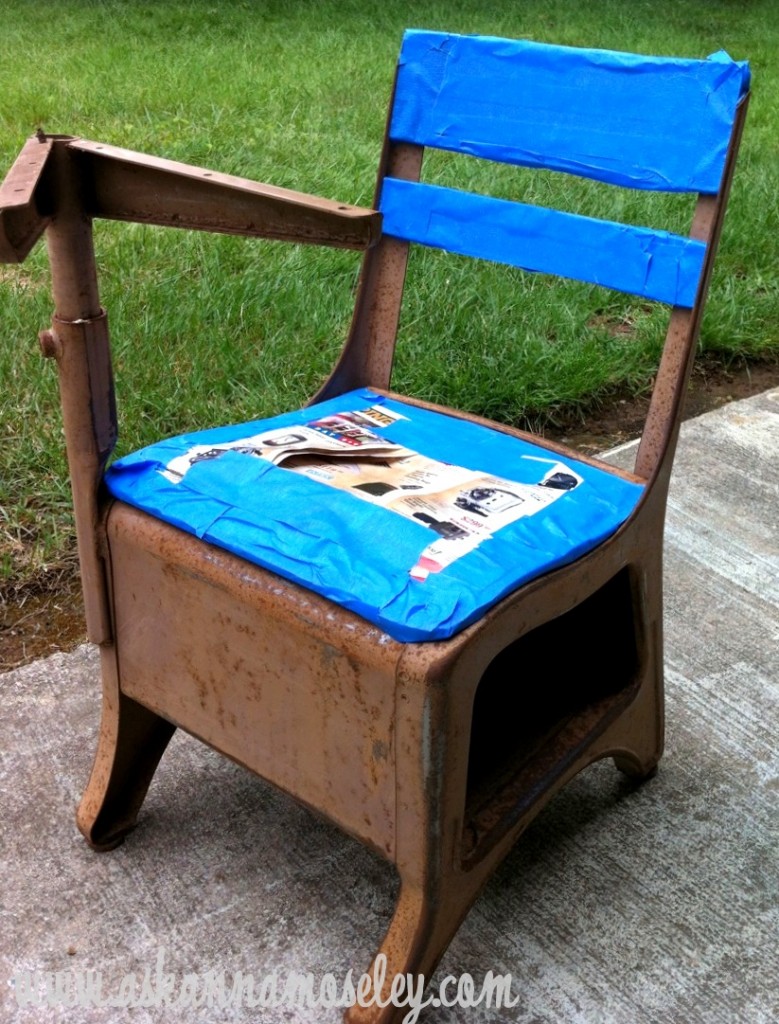 I decided on this pretty Rustoleum color because what 3 year old princess doesn't love purple!?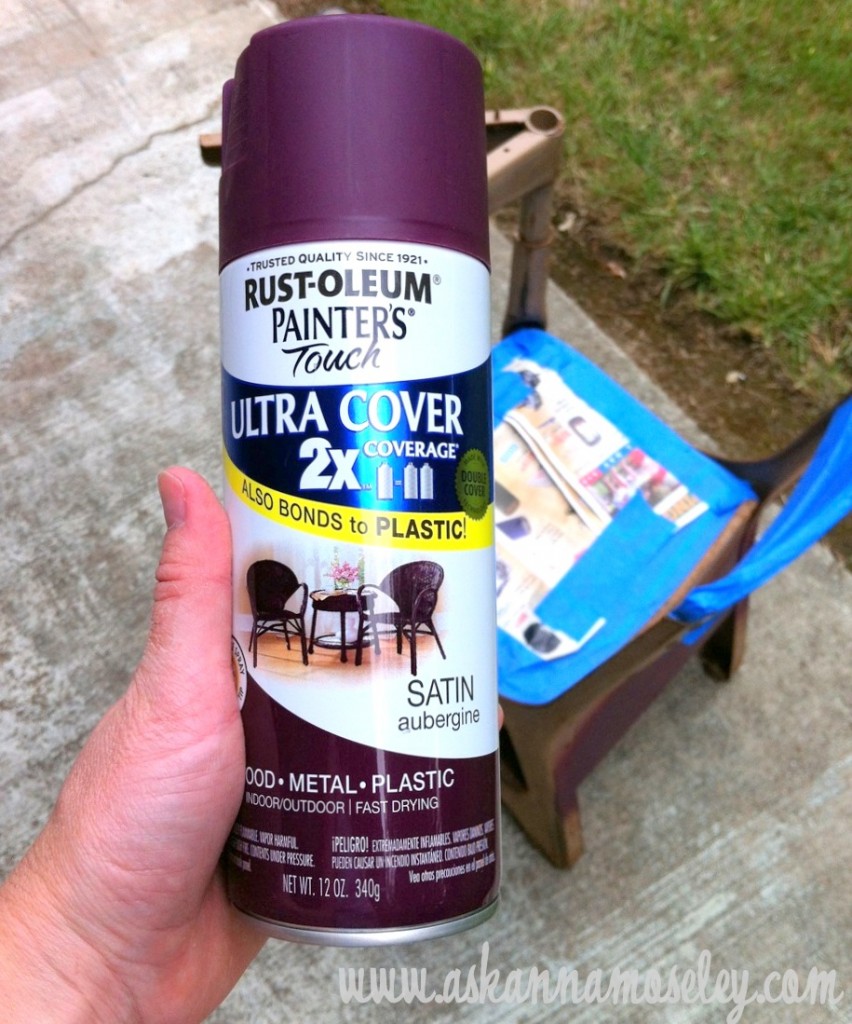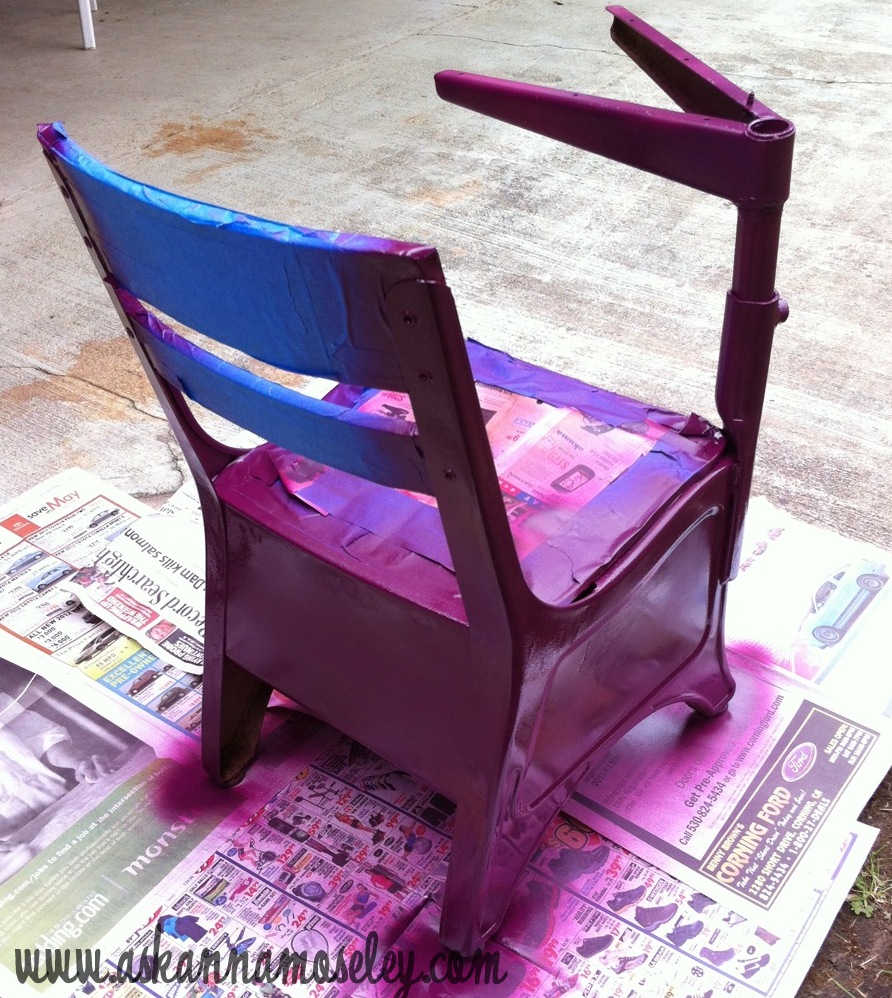 After the paint dried I sanded and re-stained the wood a darker color.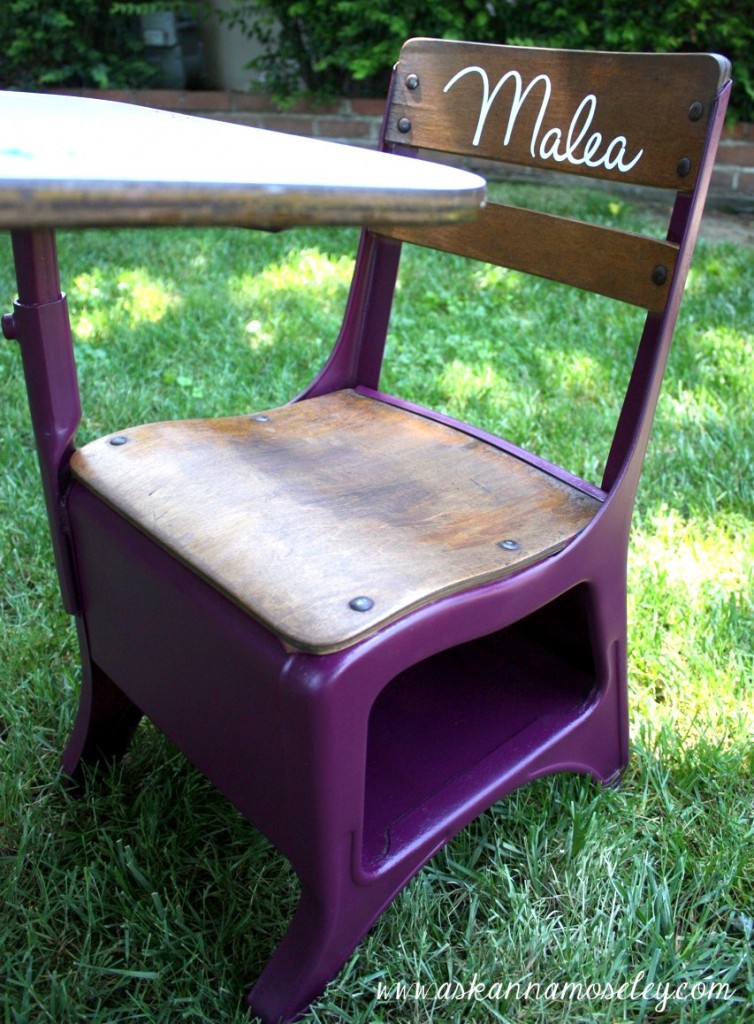 I also added her name to the chair just for fun. 🙂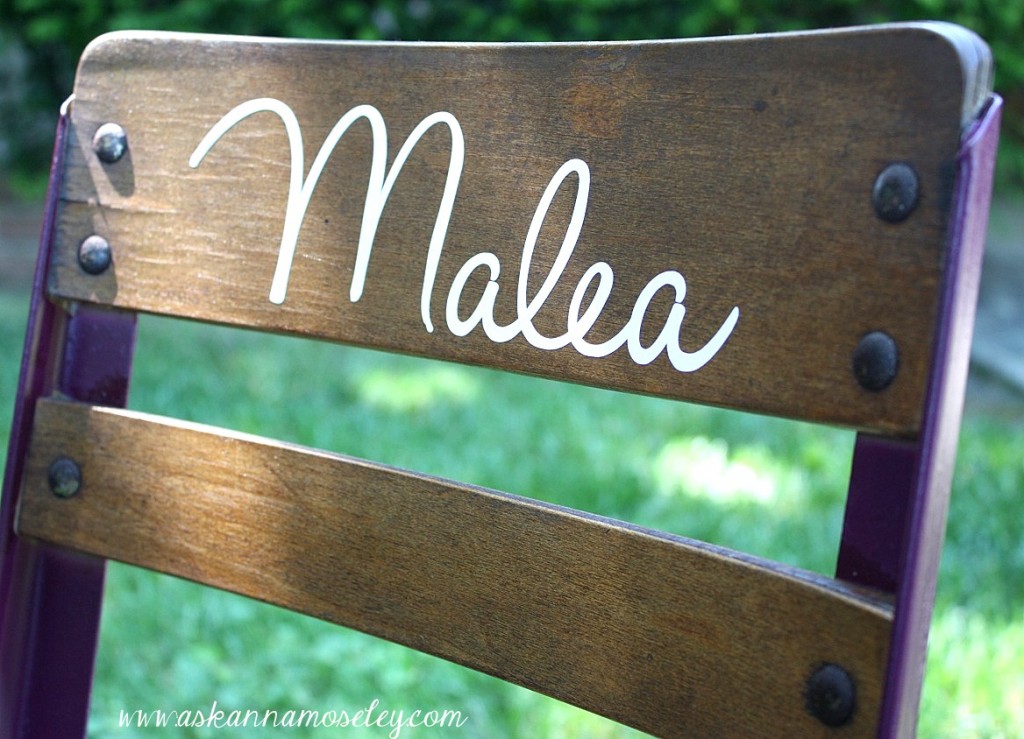 I knew I wanted to do something fun with the desktop too, I considered chalkboard paint, but then I decided to go with a dry erase desktop. I thought it would be fun for her to get to write, and color, right on her desk!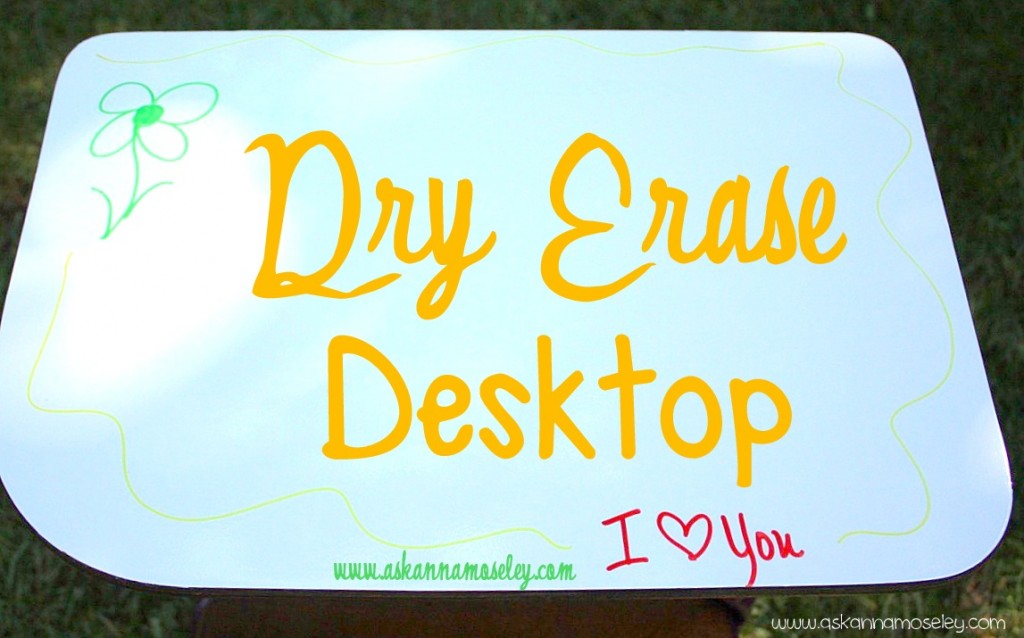 Now that the chair is done it sits happily in my office.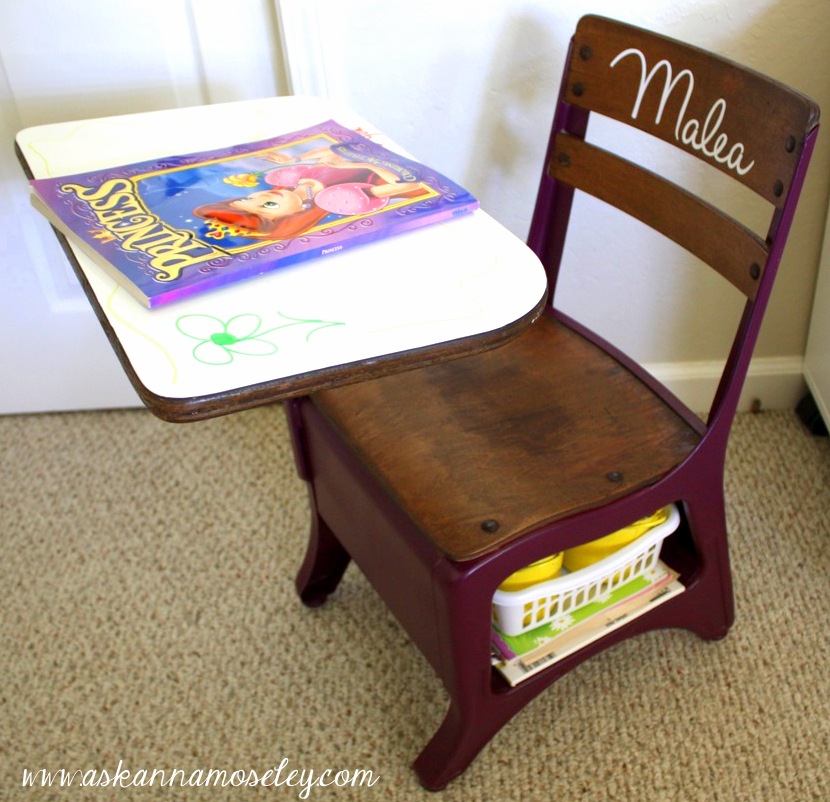 I also grabbed these baskets from the Target $ bins, to organize her crayons, pens, etc. They are handy because she can pull them out and put them back all by herself!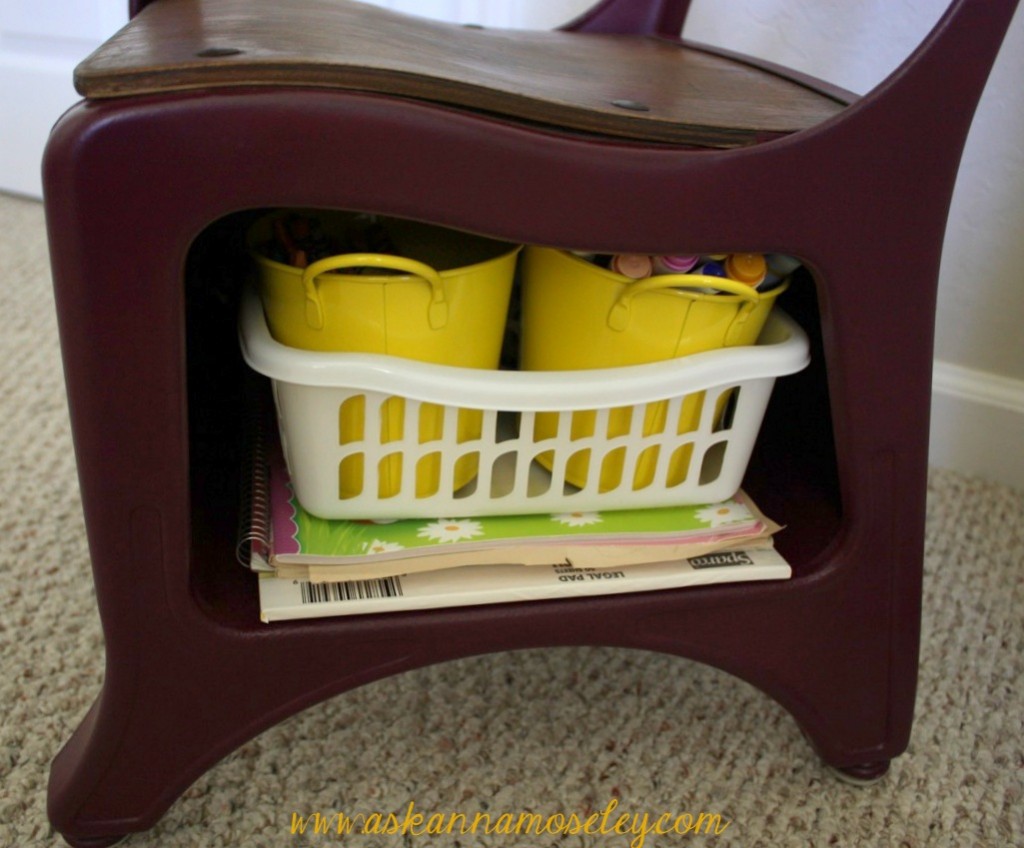 Practicing writing her name… I love how proud of herself she is!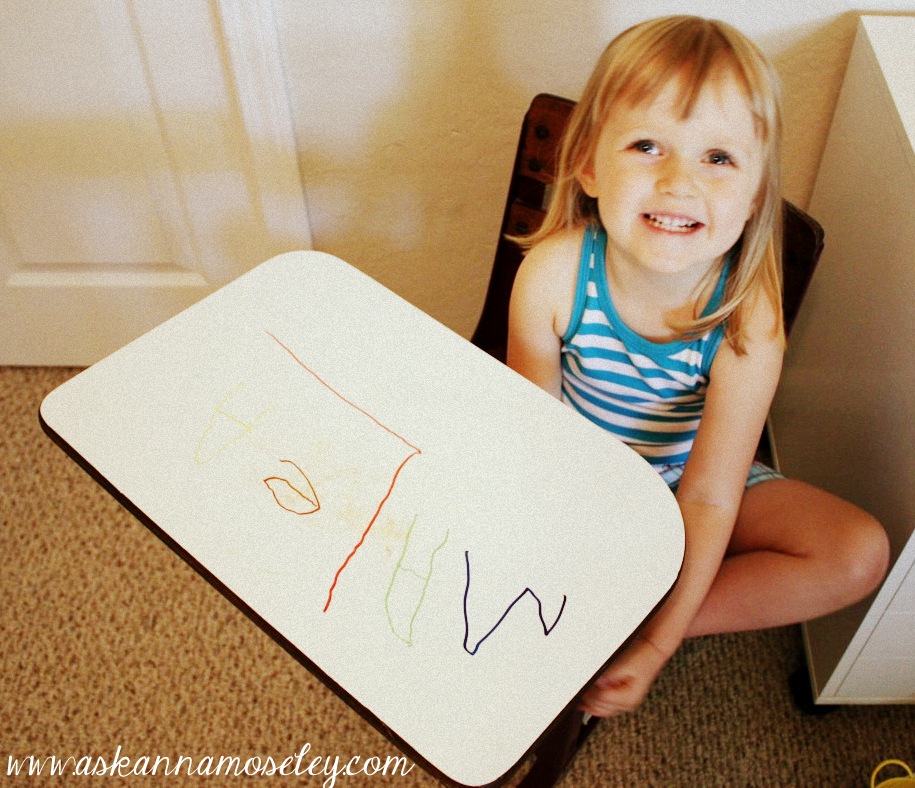 Thank you for letting me hang here with you today! I'm off to go color on the desk with my daughter some more…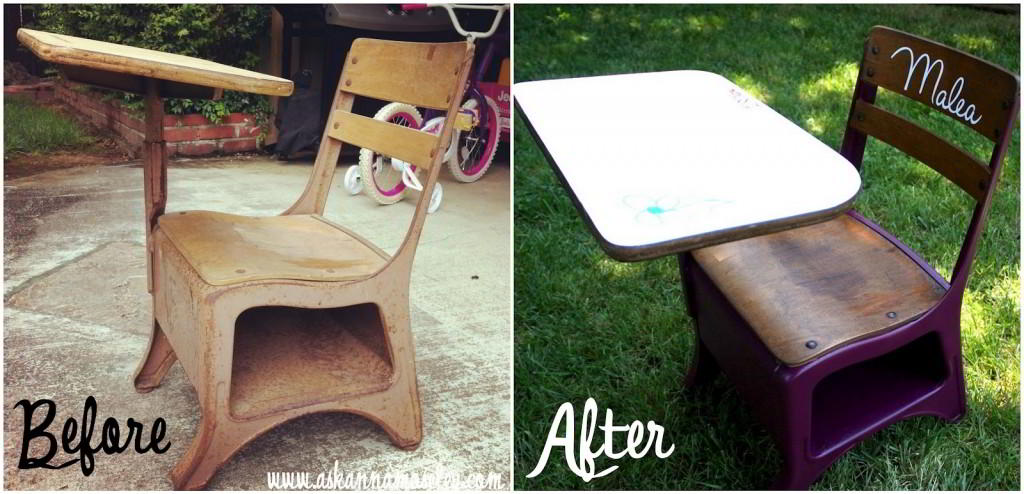 Anna!! What a great project. I bet your daughter gets so much use out of that desk!!
If you haven't been over to Ask Anna – you need to check it out. Anna has fabulous ideas, like: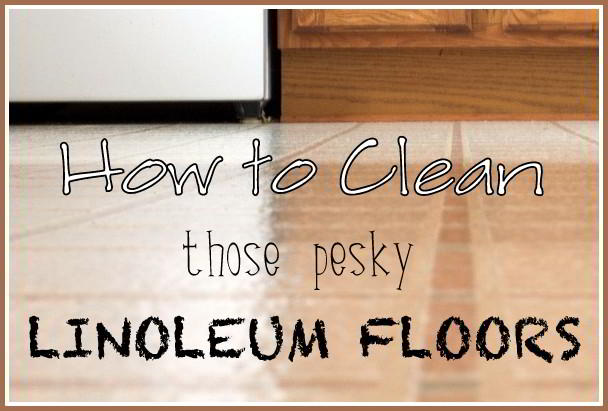 How to Clean Linoleum Floors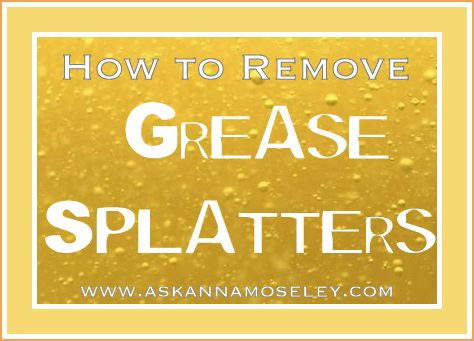 How to Remove Grease Splatters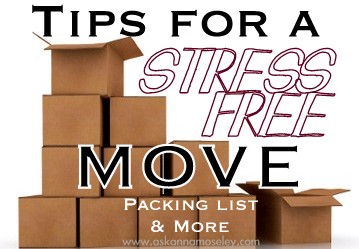 Tips for a Stress Free Move & Packing Check List
Be sure to check out Ask Anna for great cleaning tips and more!!!
xoxo
Have a great day!!