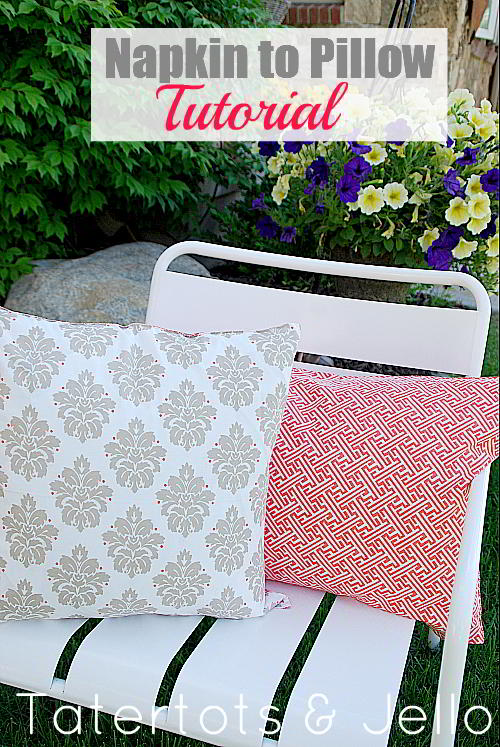 I am almost done with my guest bedroom redo.
The color theme is grey and coral.
So when I saw these 2-sided Privet House napkins from Target, I knew I wanted to use them in the room.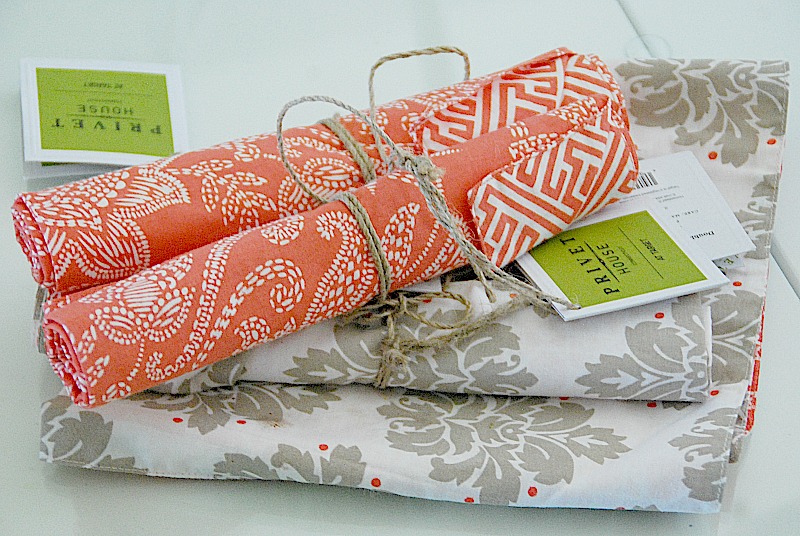 I love the modern patterns.
And for $3-4 per napkin, I thought it would be a great way to bring the color and those patterns into the room.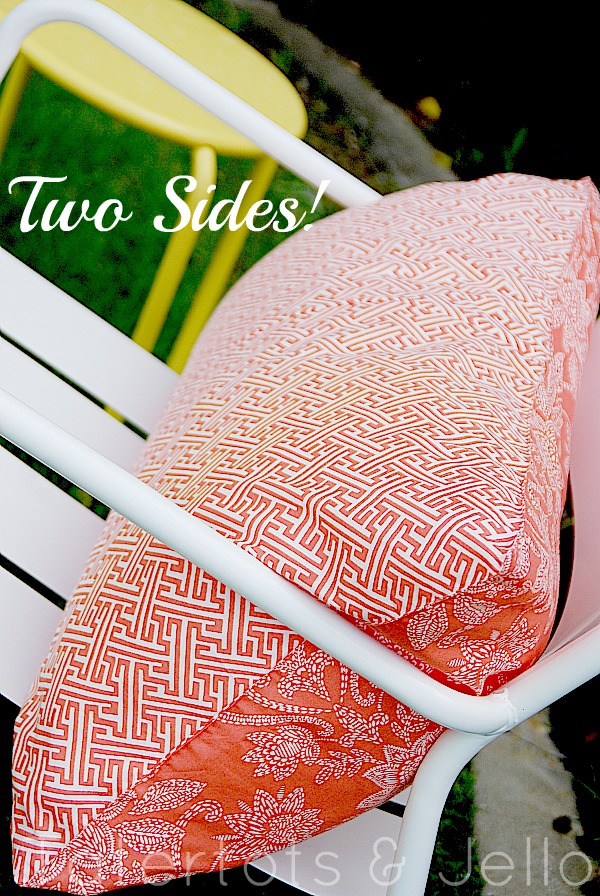 Once I got the napkins home, I discovered that the napkins were two-sided. And I wondered, what would happen if I opened the seams. Could I made the napkins into an easy pillow cover??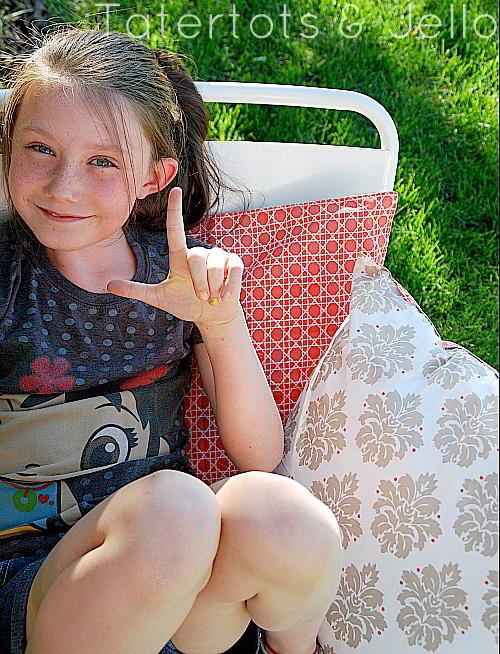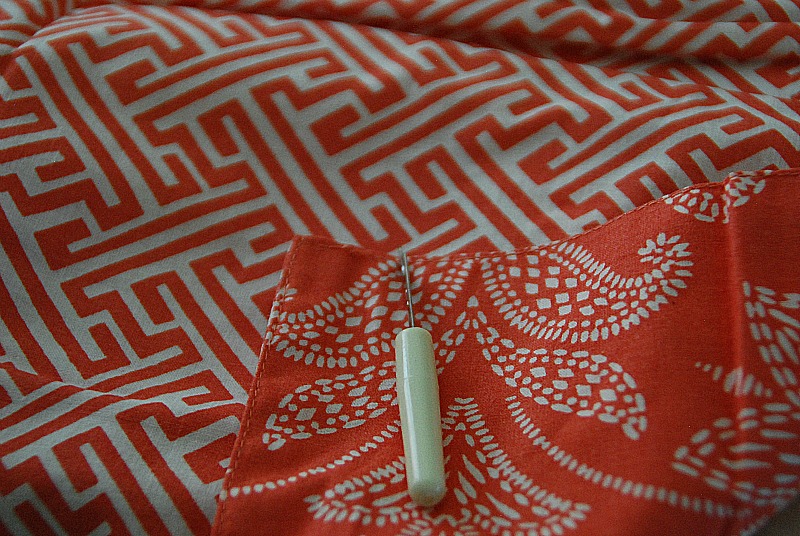 So I tried it. And I was so happy with how fast and easy it was to make a pillow cover.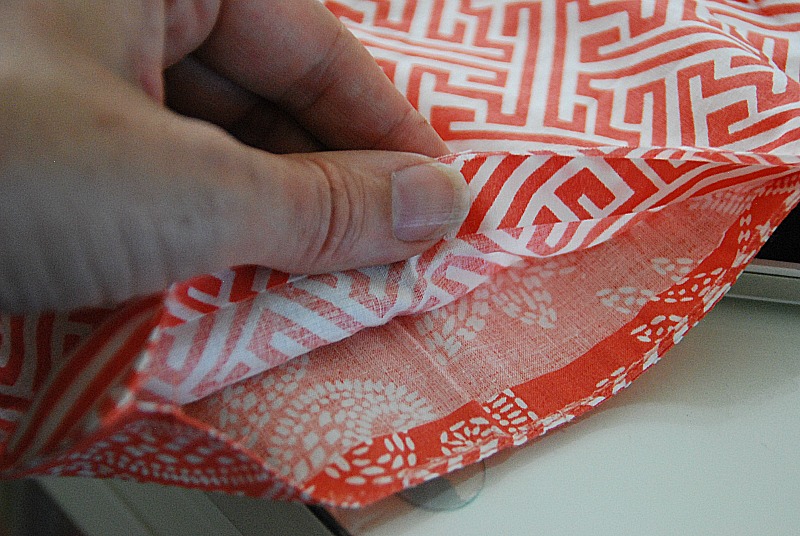 I found some pillow inserts that were about the same size as the napkins. Then I opened one of the seams, inserted a pillow cover and the closed the seam. I just sewed it shut. But if you want to make it a pillow cover that is removable, you can just add Velcro or snaps to the one seam and you can remove the cover.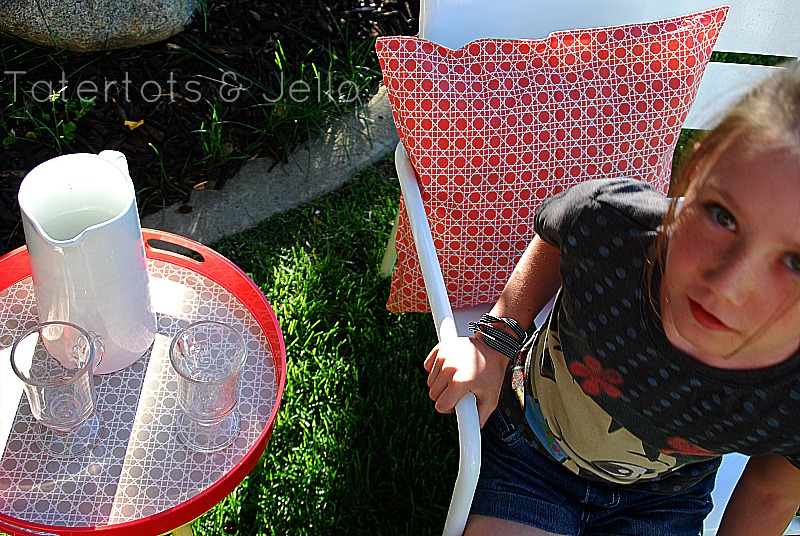 I also wanted to make a longer pillow, so I took two of the napkins and figured out how to make a longer pillow cover. This is what you do: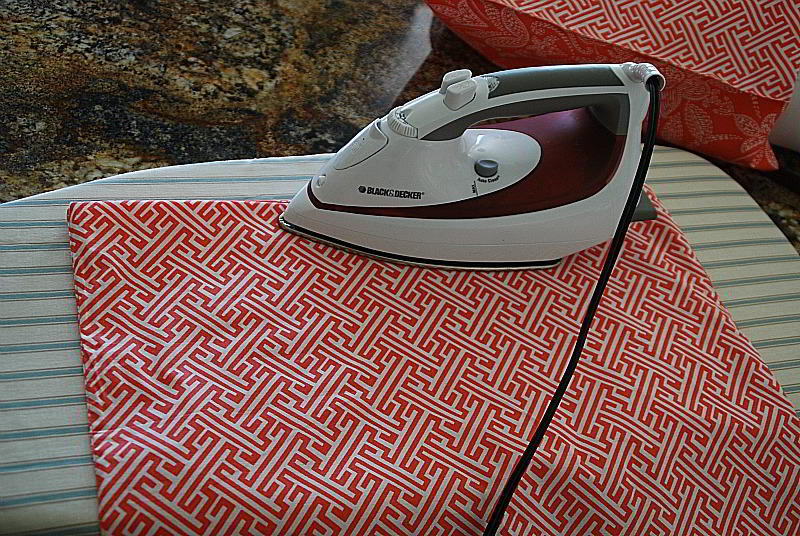 Take the two pillow covers, open the seams on one side of the napkin and then put it on the pillow. Fold down the excess from the middle of pillow and iron those seams, leave about 1 inch for seam allowance. Then sew down the back seams for a finished edge.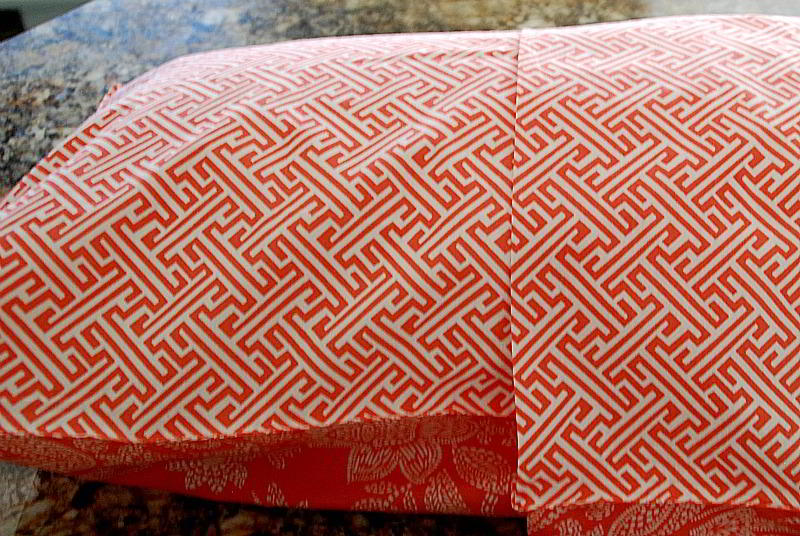 The next thing you do is pin the fronts of the pillow cover together and sew down that seam.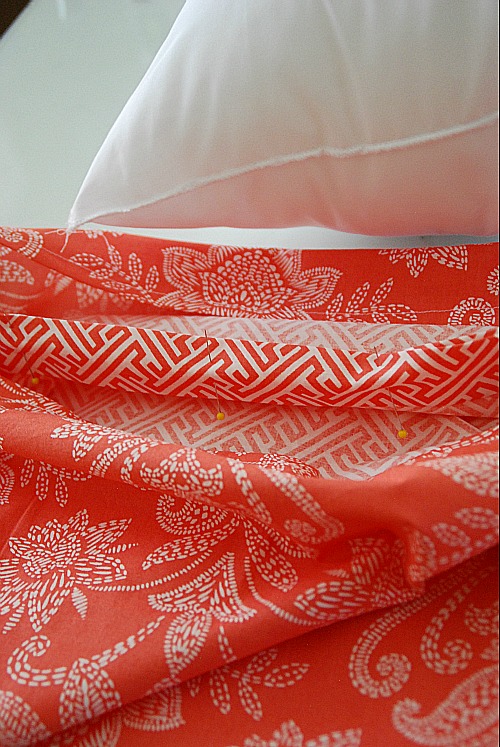 Once that seam is done, then pin the back of the pillow cover seams together 1-2 inches on the back.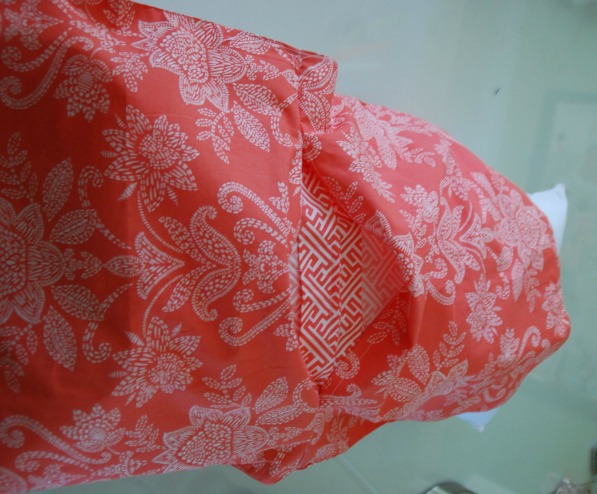 Now there is an opening to fit the pillow cover through. You can leave the opening in the back, or add some ribbon to both sides and have a bow in the back for a decorative look!!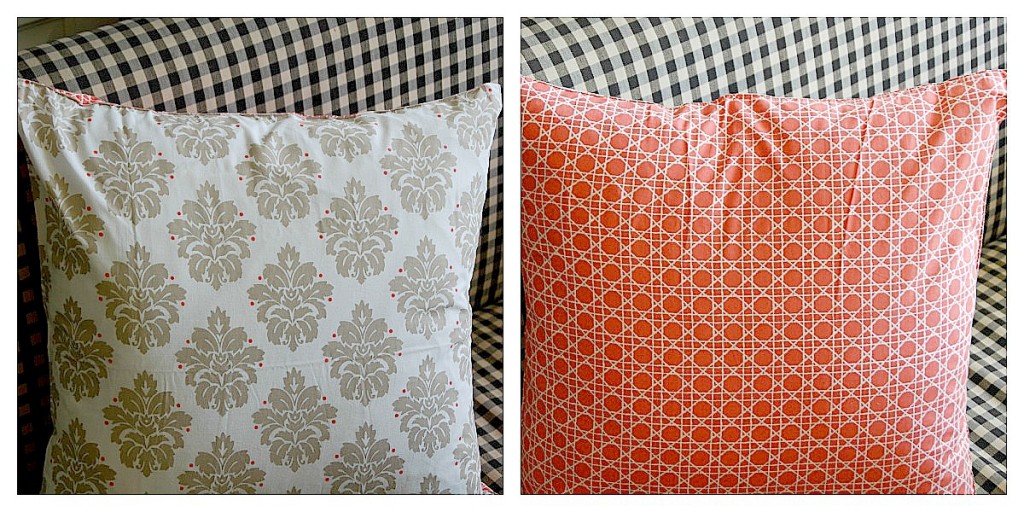 One thing I love about the square napkin pillow covers is that they are REVERSIBLE.
Just flip them over for another look!!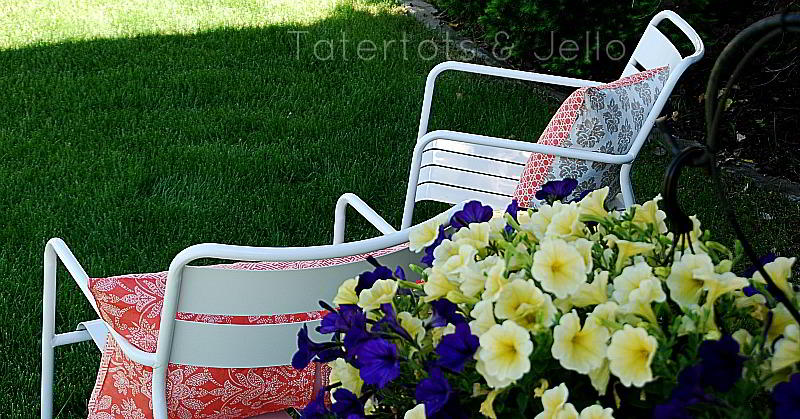 And I love is that you can use these pillows on chairs with open backs. The decorative pattern on the back will show through.
And it's so pretty!!
This has been such a fun project!!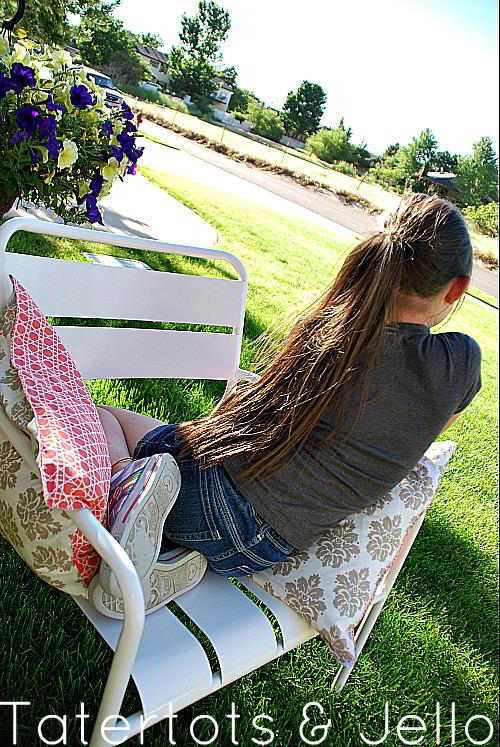 And I am taking pictures of the guest room today. I am SO excited to share it. I finished the BEACHY chandelier, an upholstered headboard, a wall focal point — and I made a duvet out of fabric shower curtain!! Plus, more. It's so fun!!
Happy Friday!!
xoxo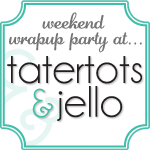 PS — Speaking of Friday, it's almost time for the Weekend Wrap Up Party. I LOVE featuring you!
The party starts at 6 pm MST. I hope you can stop by!!