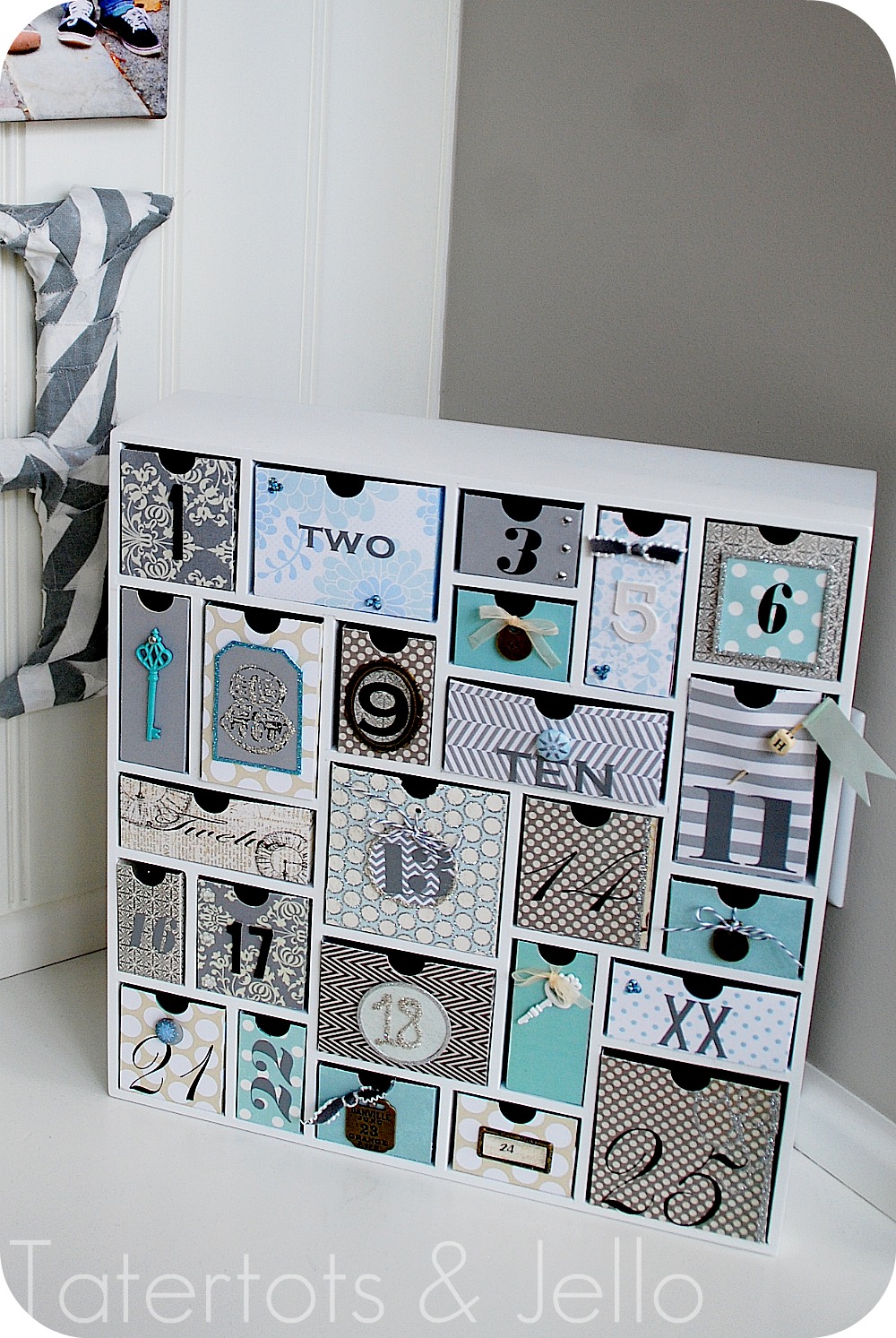 I am loving my new Silhouette Cameo. It cuts things so precisely and I love the larger cutting space. I spent the weekend working on this Silhouette Advent Calendar!!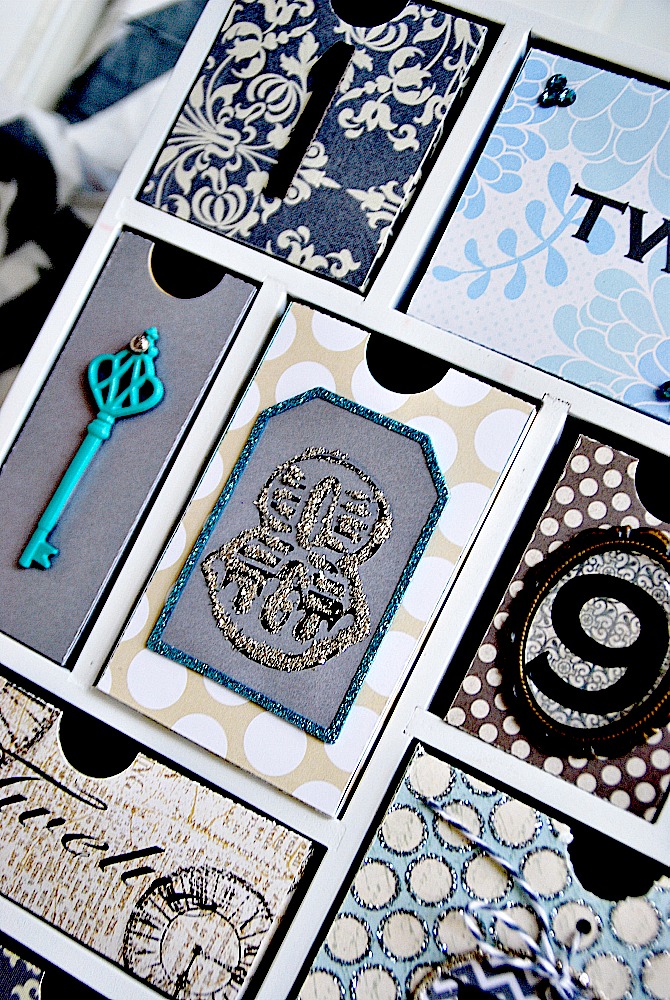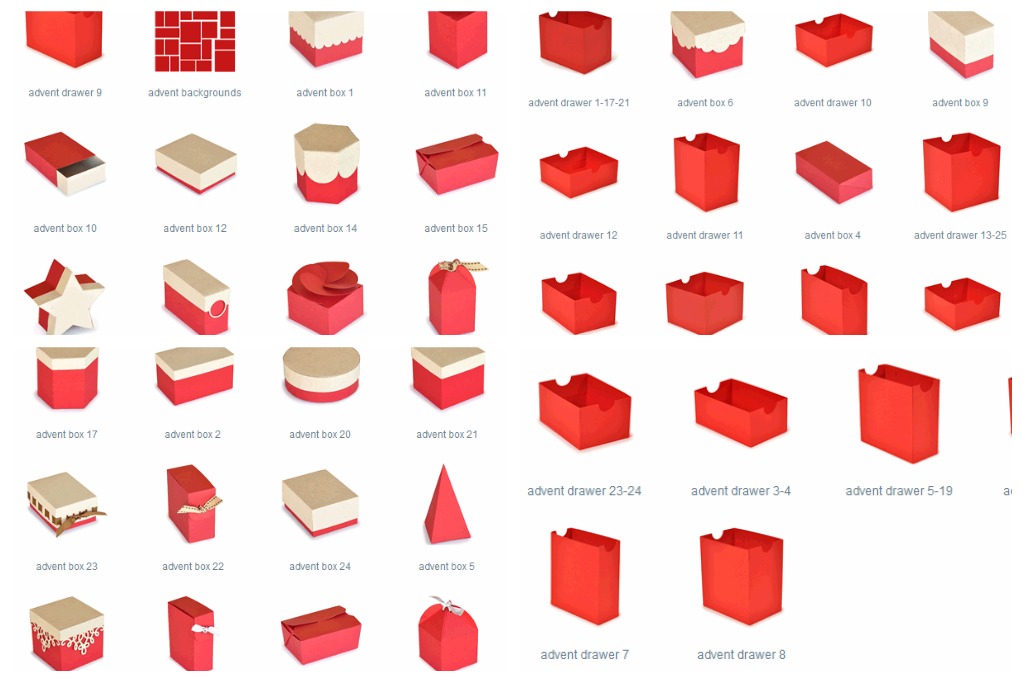 It's a new product from Silhouette. When you buy the Advent calendar, it comes with a download card that gives you access to 25 different advent boxes and a background you can cut out!!
I think this Countdown Calendar is so cute that I decided that I want to keep it out year-round. So I instead of traditional red and green,I used paper that fit my home decor colors — grey, white and blue.
And then I downloaded a few different holiday-shaped boxes. This way I can use this Countdown Calendar to mark the days to so many special events — Valentine's Day, Thanksgiving, Halloween, Easter and Birthdays!! All I do is switch out a regular box and put in one of the Holiday-themed boxes for that event.

Silhouette normally sells the beautiful painted advent box, plus the 42 downloads for $39.99, but they are offering a special price right now. You can get it for $29.99 — just type in "TATER" at checkout.
Here's the Valentine's-version: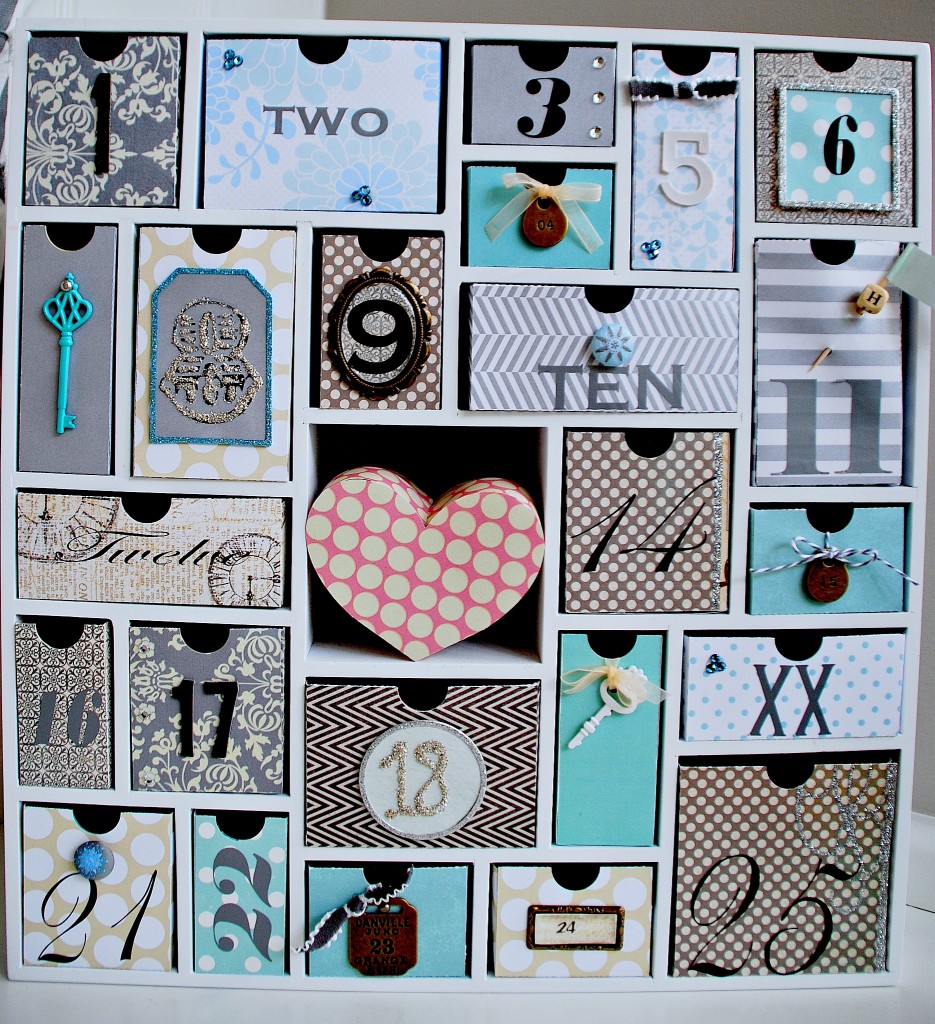 And the best part — the embellishing!!! Love it!
xoxo
PS — Don't forget to check out the TEN giveaway going on right now in the first-ever TT&J Giveaway Day!!
Win some beautiful prizes and get some great Holiday Gift Ideas!!
1. YOUR choice of camera bag from my favorite camera bag company — Jo Totes!
1. $100 gift card to Cottage Coastal – beautiful, handmade items!!
3. $50 credit to Oh My Crafts — vinyl, craft machines, crafting supplies and more!
4. YOUR choice of stencil from Royal Design Studio – my favorite stencil company!
5. $50 credit to Wine Sunday — handmade wine lamps, corks and more!
6. $40 credit to Heal my Sole — handmade lotions, lip balms and essential oils!
7. Check out I Heart Naptime for her 2-year Anniversary and $2,000 of prizes!
8. Win a $140 Play Tent from Little Birds Boutique – handmade play tents and more!
9. Win a $50 Target Gift Card from Gigis Petals – awesome daily deals!
10. Win a $50 Gift Card to Timeless Settings — beautiful home decor!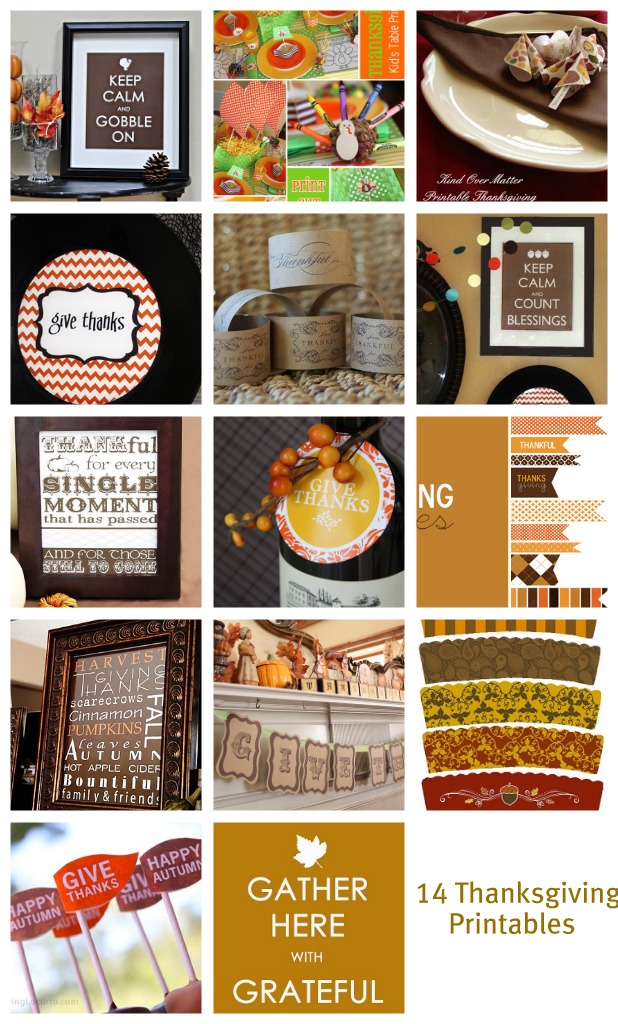 And, it's time to put away the Halloween skeletons and think about putting up Thanksgiving decor. I'm sharing 14 free, Thanksgiving Printables at The New Home Ec to help get your house ready for turkey, parades and pumpkin pie!
xoxo


This post sponsored by PurseBling: